How to activate the Bitdefender subscription
Bitdefender Central is your one-stop security center. Here, you can activate your Bitdefender subscription using the activation code purchased or received as a present, and install Bitdefender on any device.
To activate your Bitdefender subscription follow the steps below. 
You can also watch the steps presented in the video below.
---
VIDEO
---
1. Go to Bitdefender Central and sign in. If you don't have an account, choose to create one.
2. Click on the My Subscriptions panel, located on the left side of the window.
3. Click the ACTIVATION CODE button, then type the code in the corresponding field.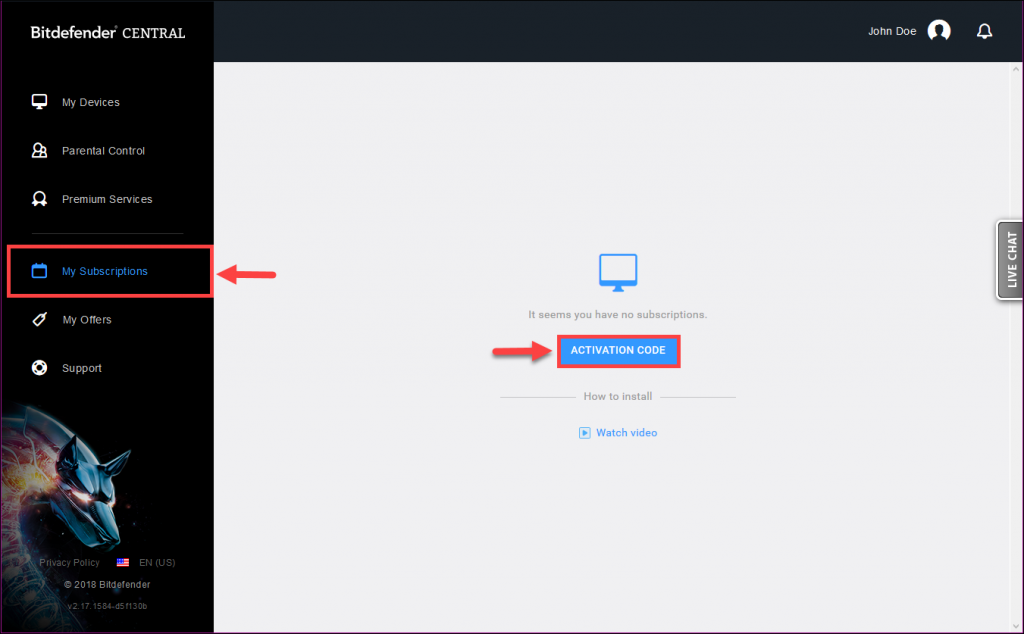 4. Finally, click on ACTIVATE.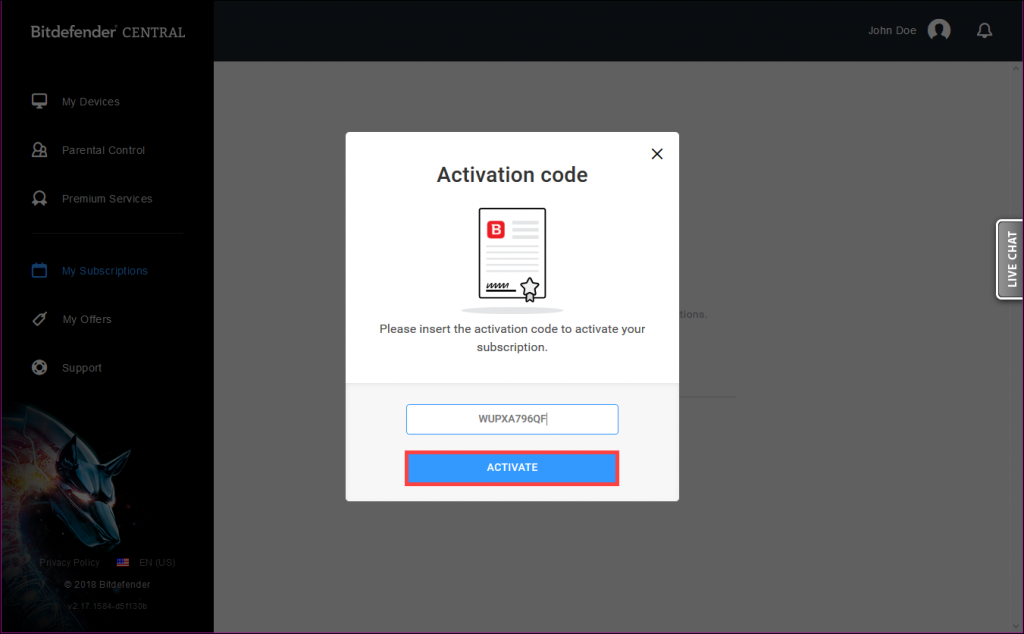 5. Your subscription is now activated. Close the pop-up window or click on PROTECT YOUR FIRST DEVICE to install Bitdefender.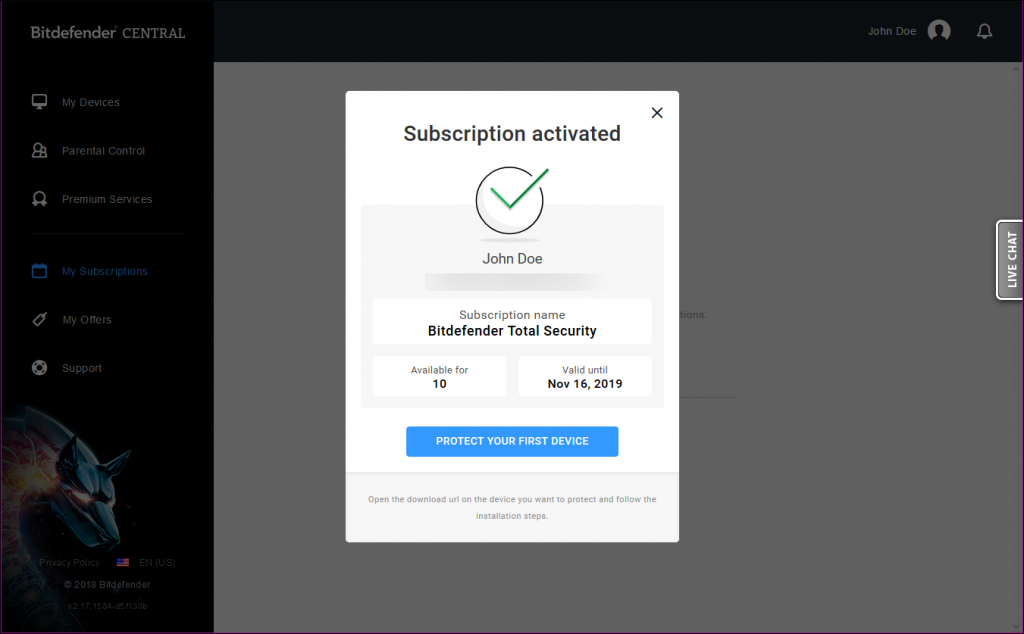 NOTE: Do NOT type this activation code again when installing Bitdefender products from this account. 
To install Bitdefender, read – How to install Bitdefender.
Related Articles
Was this article helpful?