How to activate the Bitdefender subscription
Bitdefender Central is your one-stop security center. Here, you can activate your Bitdefender subscription using the activation code purchased or received as a present, and install Bitdefender on any device.
To activate your Bitdefender subscription follow the steps below. 
NOTE: If you've already activated the subscription and need help with the installation process, read these articles.
•  How to install Bitdefender on Windows
•  How to install Bitdefender Antivirus for Mac
•  How to install Bitdefender Mobile Security for Android
•  How to install Bitdefender Mobile Security for iOS
---
VIDEO
1. Go to Bitdefender Central and sign in. If you don't have an account, choose to create one.
2. Click on the My Subscriptions panel, located on the left side of the window.
3. Click the ACTIVATION CODE button.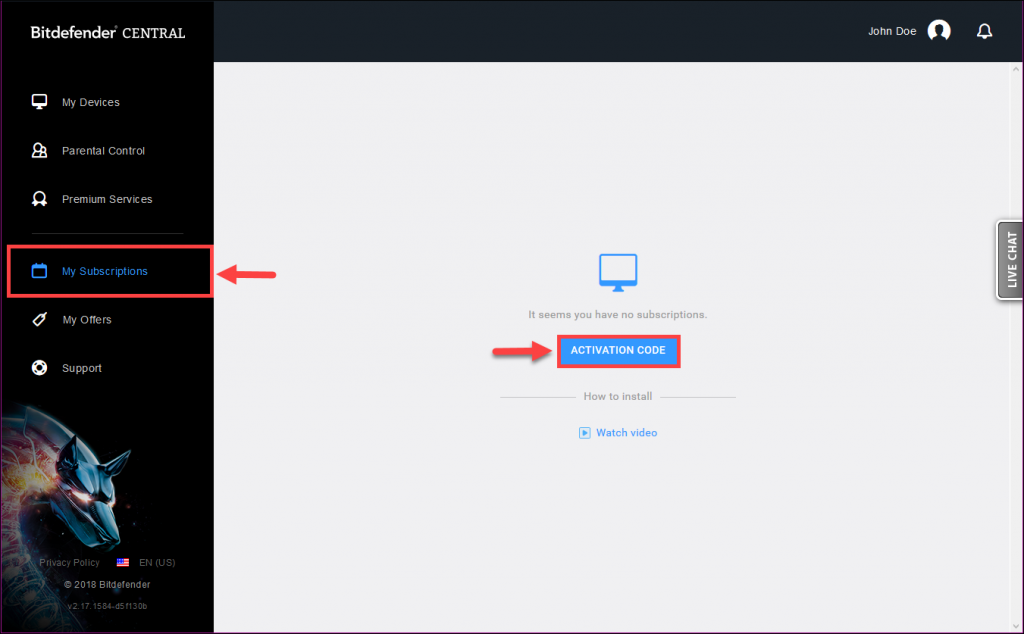 4. Type in the code from the e-mail received after purchasing Bitdefender.
NOTE: The email is received only upon purchase. If you already activated this code and your product expired you need to purchase a new one from here.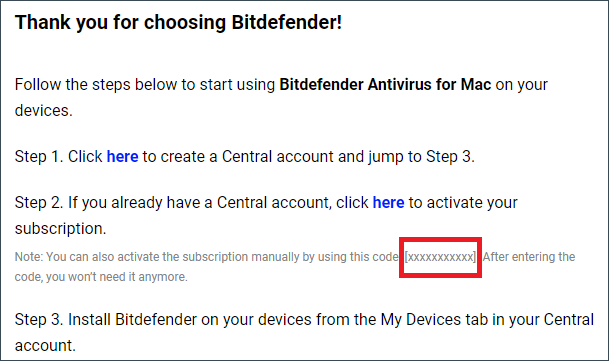 5. Finally, click on ACTIVATE.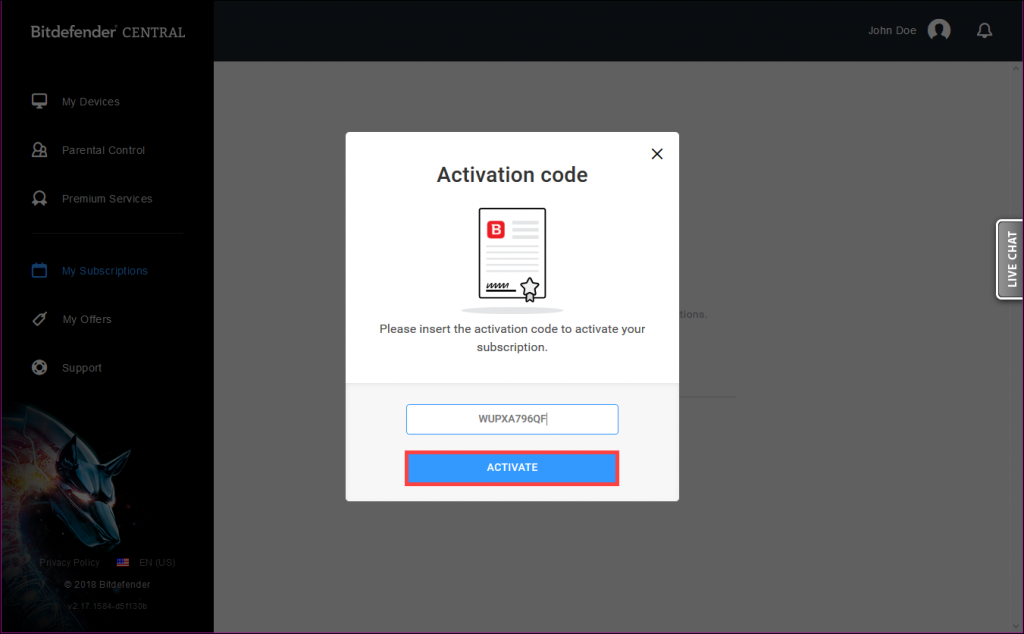 6. Your subscription is now activated. Close the pop-up window or click on PROTECT YOUR FIRST DEVICE to install Bitdefender.

NOTE: Do NOT type this activation code again when installing Bitdefender products from this account.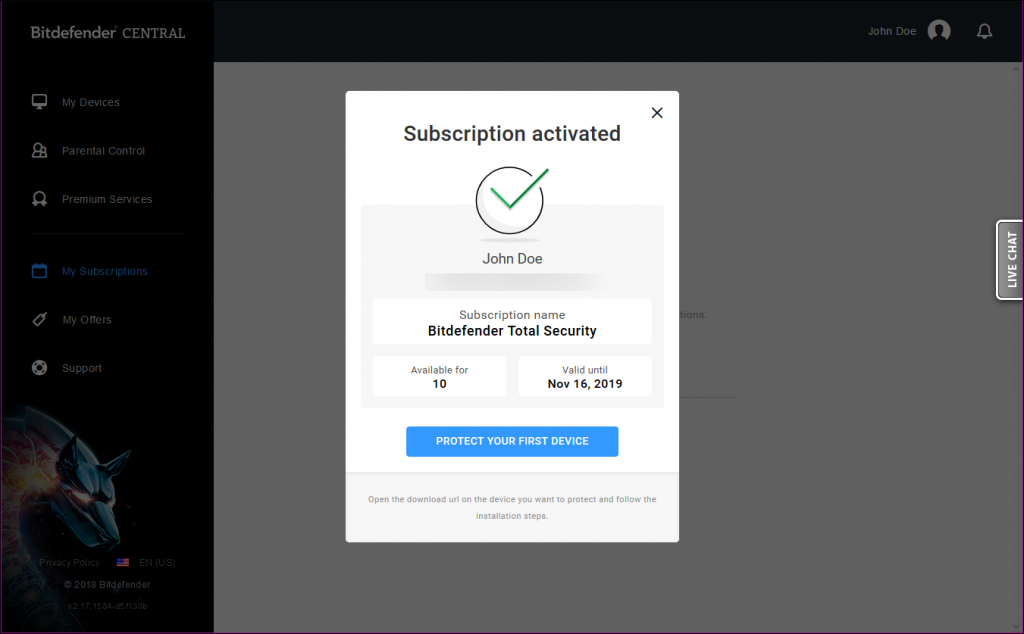 Related Articles
Was this article helpful?