In this article, we'll show you how to turn on the 'Auto-connect on public Wi-Fi' option in Bitdefender VPN on smartphones and tablets running Android 11 and up.
Overview
To safeguard you against the perils of unsecured or unencrypted public wireless hotspots, Bitdefender VPN includes an auto-connect feature. On Android 11, the 'Auto-connect on public Wi-Fi' option in the Bitdefender VPN app will not stay enabled when tapping on it. Instead, it immediately returns back to the 'disabled' mode.
Cause
This behavior is caused by an Android 11 feature, which limits any app's ability to ask explicitly for background location. Users have to manually select the background location option in Settings. If a user selects 'Only this time' or 'While the app is in use' the switch will not turn on because it requires background location permission.
Solution
Granting manual permission to the background Location will allow you to turn the 'Auto-connect on public Wi-Fi' switch on. Bitdefender VPN requires background access to your location in order to scan nearby networks and notify you when you connect to unsafe Wi-Fi.
Follow these steps to allow Android 11 to and up to automatically connect to Bitdefender VPN when joining an untrusted Wi-Fi network:
1. First, turn on Location for the Android device.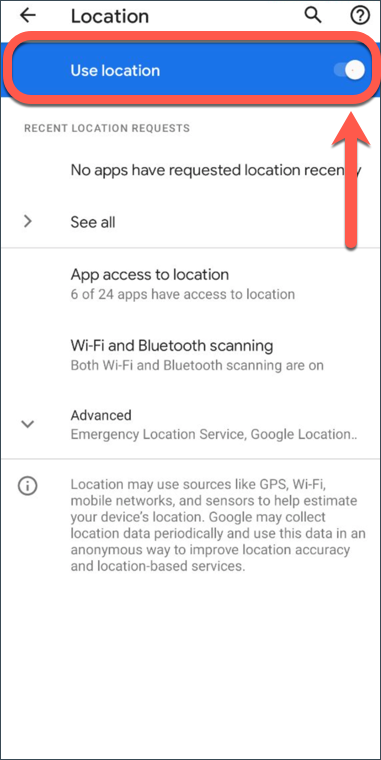 2. Then, open the Bitdefender VPN app.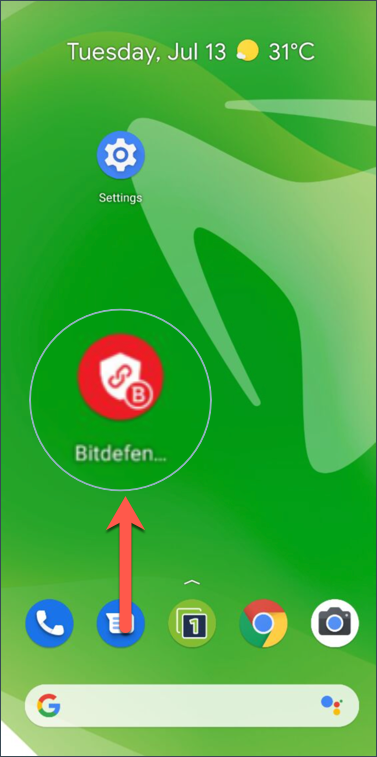 3. From the VPN dashboard tap the small cogwheel 

 in the upper right corner of the screen to access the app configuration settings.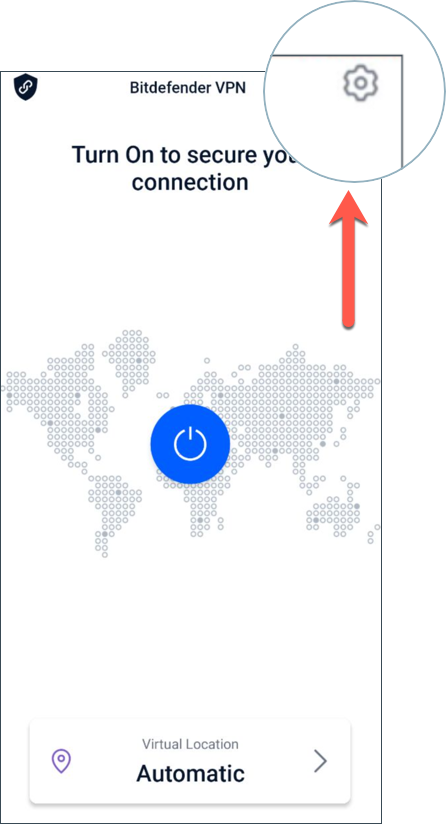 4. In Settings toggle 'Auto-connect on public Wi-Fi' to the ON position.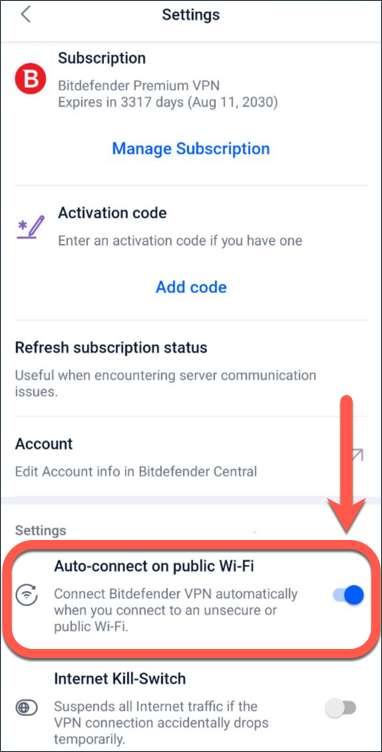 5. Tap 'Allow' in the 'Allow location permission' screen.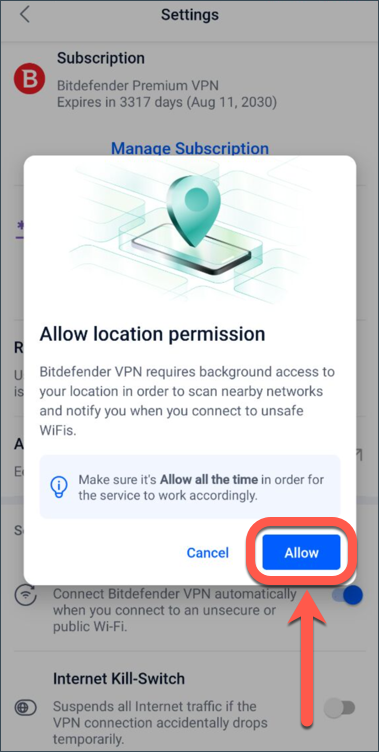 6. The 'App permissions' section of Android Permission Manager will open and automatically take you to Bitdefender VPN's permissions page.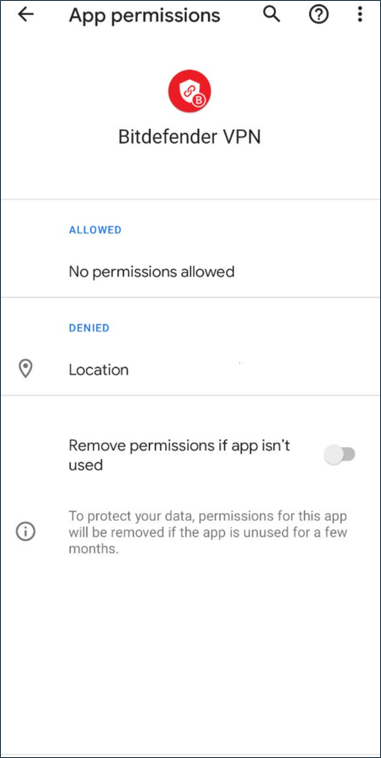 If this doesn't happen by default, use these steps to open Permission Manager manually:
• open your phone's 'Settings' app 

• in the search box, type 'permission manager', and then, in the list of results, select Permission Manager
• select 'Bitdefender VPN' in the list of apps
• tap 'Permissions' under the Bitdefender VPN app
7. Next, tap 'Location' on the Bitdefender VPN permissions page.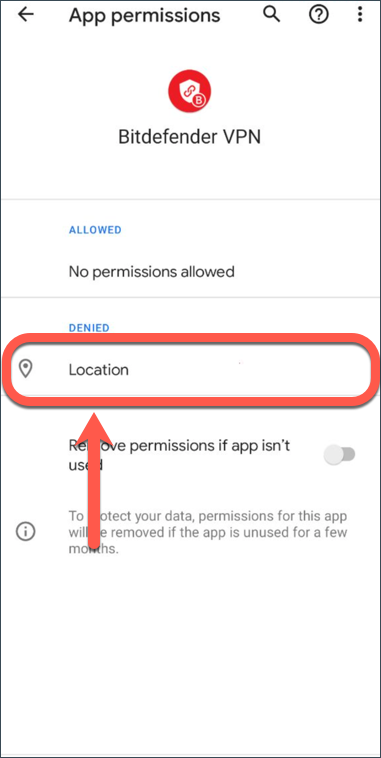 8. Finally, in the 'Location permission' screen, select the option: Allow all the time.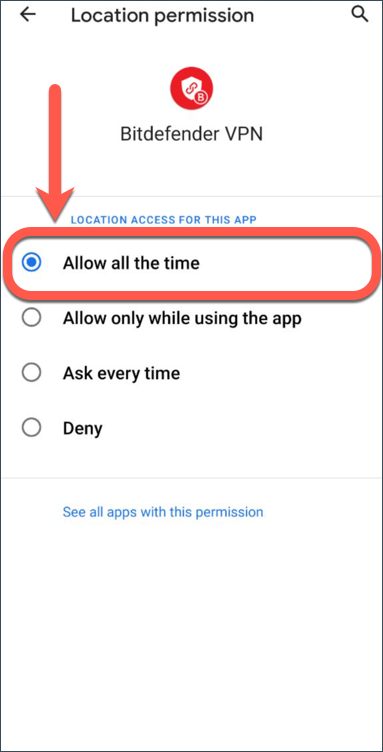 Now the switch 'Auto-connect on public Wi-Fi' will stay on, allowing the Android device to auto-connect to Bitdefender VPN when using an open wireless network.