If you're using Bitdefender VPN on your Android device and want to enjoy unlimited traffic and access content from anywhere in the world, you can upgrade to Bitdefender Premium VPN.
Note: The Premium VPN subscription and the Bitdefender security subscription are separate. This means you can use the VPN for the duration of its validity, no matter if your antivirus subscription is still active or not. If your Premium VPN subscription expires while Bitdefender Mobile Security is still active, the VPN will switch back to the free plan.
Step 1: Open Bitdefender VPN
To start the upgrade process, open Bitdefender VPN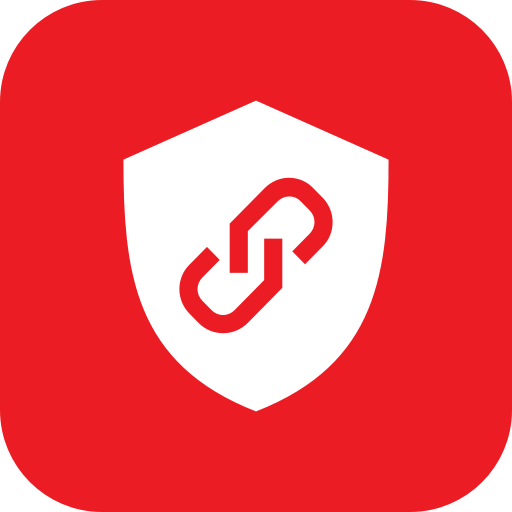 on your Android smartphone or tablet.
Step 2: Tap the Upgrade button
Next, tap the Upgrade button located in the top right hand corner of the Bitdefender VPN application.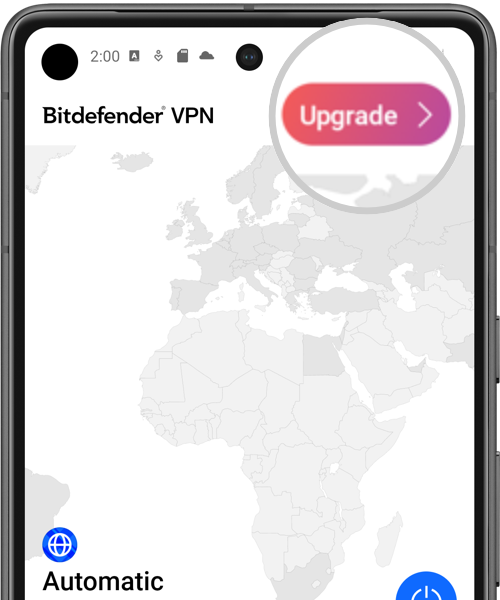 Step 3: Monthly or annual billing 
In the window that lists the benefits of upgrading to Premium VPN, choose between monthly and annual billing.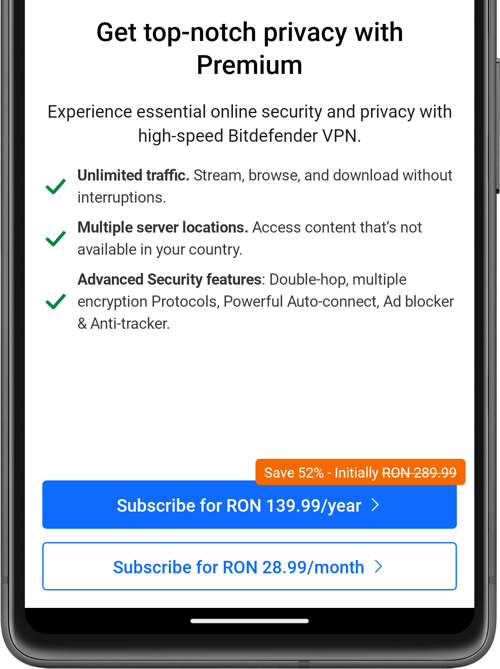 Step 4: Payment
Tap the Continue button and follow the on-screen steps to make your in-app purchase on Google Play.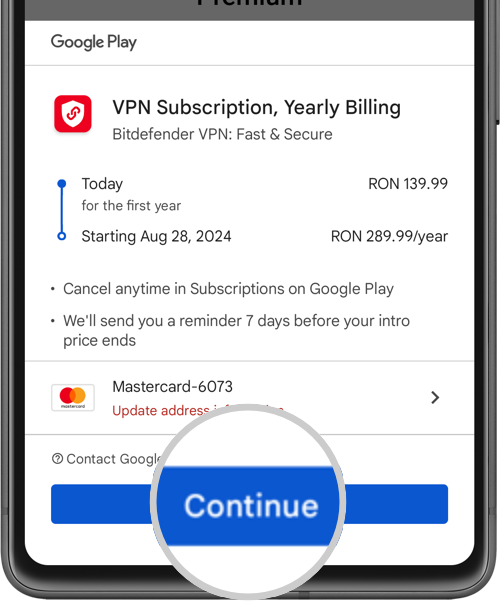 Google Play will send you a confirmation email once the transaction is complete. Additionally, your Google Account will have the Bitdefender Premium VPN subscription shown under Payments & subscriptions.
Now you can open Bitdefender VPN on Android, and you'll see that all the premium features are unlocked. Any references to upgrades will be removed, and you can now enjoy all the benefits of Bitdefender Premium VPN.