Remove adware, pop-ups, and browser redirects from your Mac
Adware is often combined with a host application that is provided at no charge as long as the user agrees to accept the adware. Because adware applications are usually installed after the user has agreed to a licensing agreement that states the purpose of the application, no offense is committed.
However, pop-up advertisements can become an annoyance, and in some cases degrade system performance. Also, the information that some of these applications collect may cause privacy concerns for users who were not fully aware of the terms of the license agreement.
In order to get rid of annoying adware, follow these steps:
1. Run a full System Scan with Bitdefender Antivirus for Mac.
2. Now, reset your browser:  instructions for Safari  | instructions for Chrome  | instructions for Firefox
3. If the issue persists, send us a BDSYS log and screenshots from the following folders:
/Applications/
/Library/
/Library/Application Support/
/Library/Frameworks/
/Library/Caches/
~/Library/
~/Library/Application Support/
~/Library/LaunchAgents/
~/Library/Caches/
NOTE: To access each of the locations specified above, please copy the strings and paste them into the Go to Folder search bar. To do this, follow the steps described below.
• Click on Finder.
• Click on Go from the menu bar and select Go to Folder.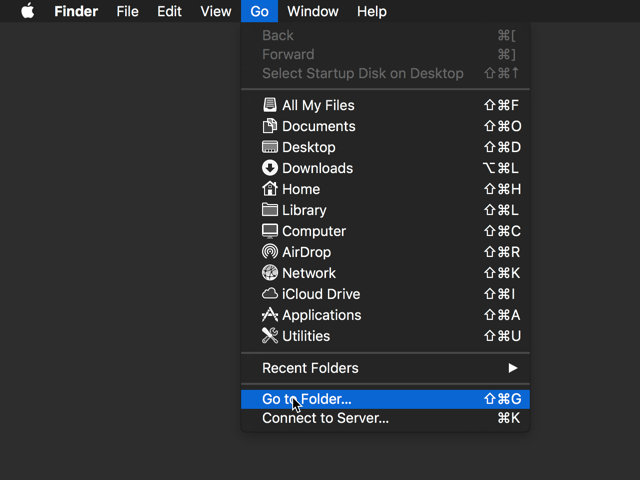 • Insert the strings from above, one at a time, and click on Go (see the example below).

Related Articles