In this article, we will show you how to reallocate a device to another Bitdefender subscription using your Bitdefender Central user account. You should move devices to a valid subscription when the old service expires or is invalidated, when activating a separate subscription with additional seats, when you switch devices, etc. A single Central account can have multiple Bitdefender subscriptions. Two identical subscriptions (e.g. Bitdefender Total Security, 5 devices) can be merged into a single subscription with extended validity during the activation process. An account can also store multiple subscriptions valid for the same or for different Bitdefender products (e.g. Bitdefender Mobile Security, Bitdefender Antivirus for Mac, Bitdefender Total Security, etc.). Having multiple subscriptions under one Bitdefender Central account helps you assign different subscriptions to different devices to obtain validity from.
Here's how you can transfer your Bitdefender subscription to another device:
1. Launch a web browser, visit https://central.bitdefender.com and sign in to your Bitdefender Central account.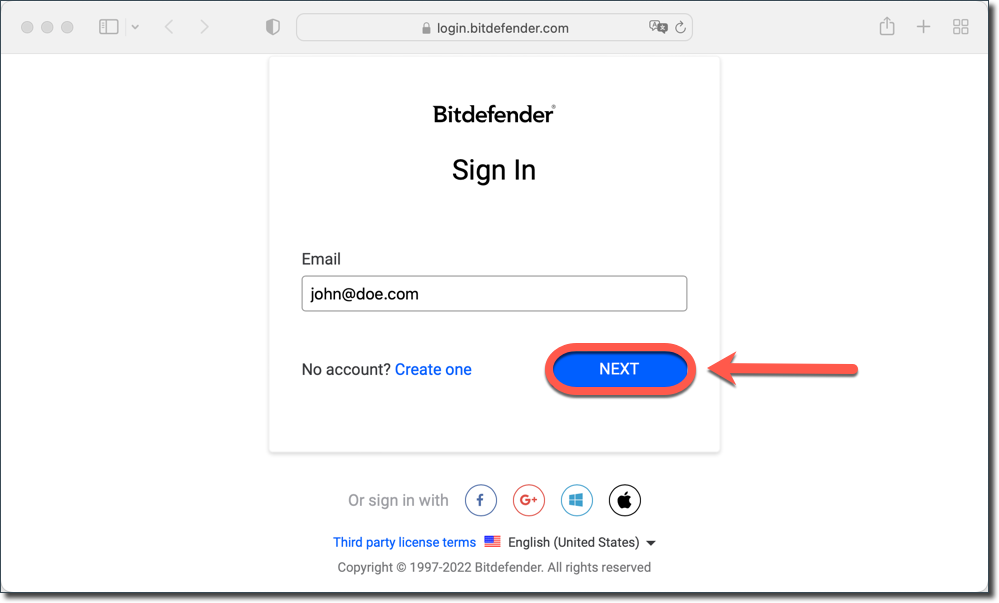 2. After signing in, click on the My Subscriptions panel, located on the left side of the page.
3. Click on the Manage button from the old/expiring subscription card then select Manage Device Allocation in the drop-down menu.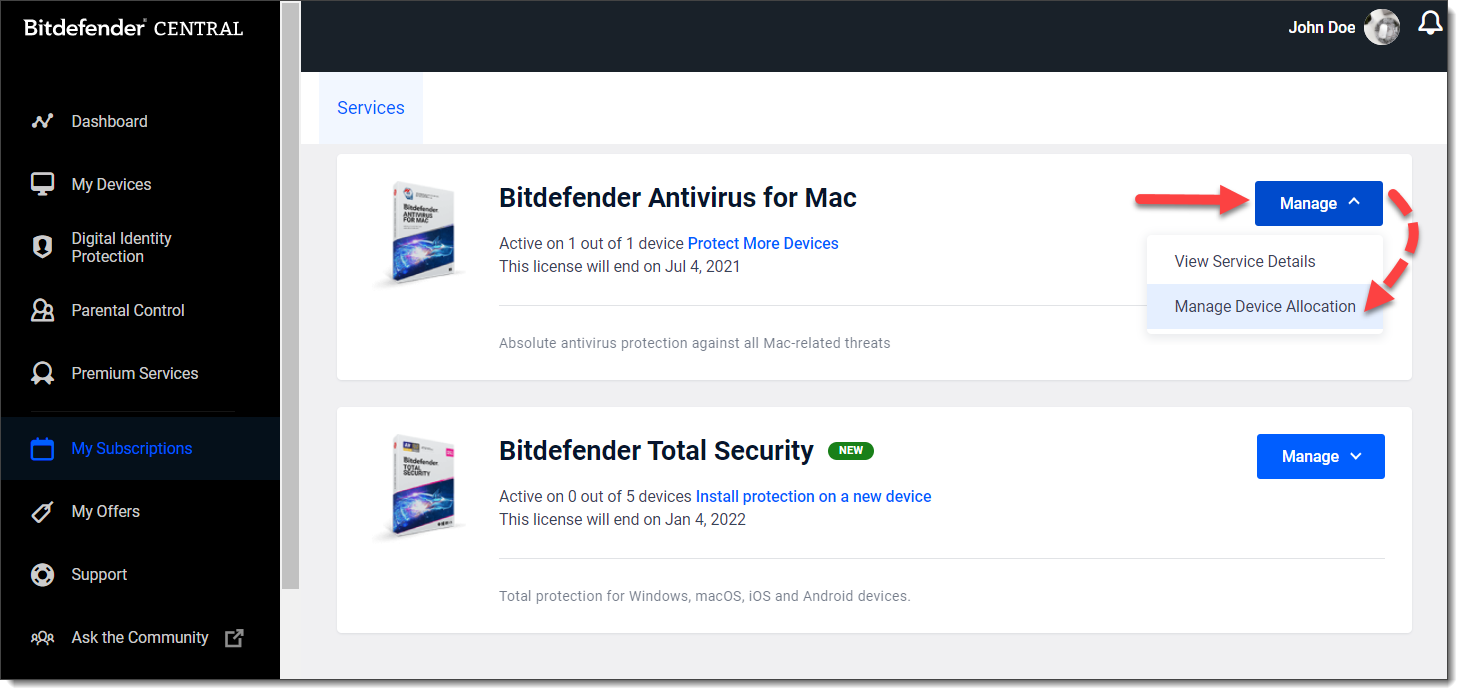 4. Next, click to expand the Bitdefender product that has assigned devices.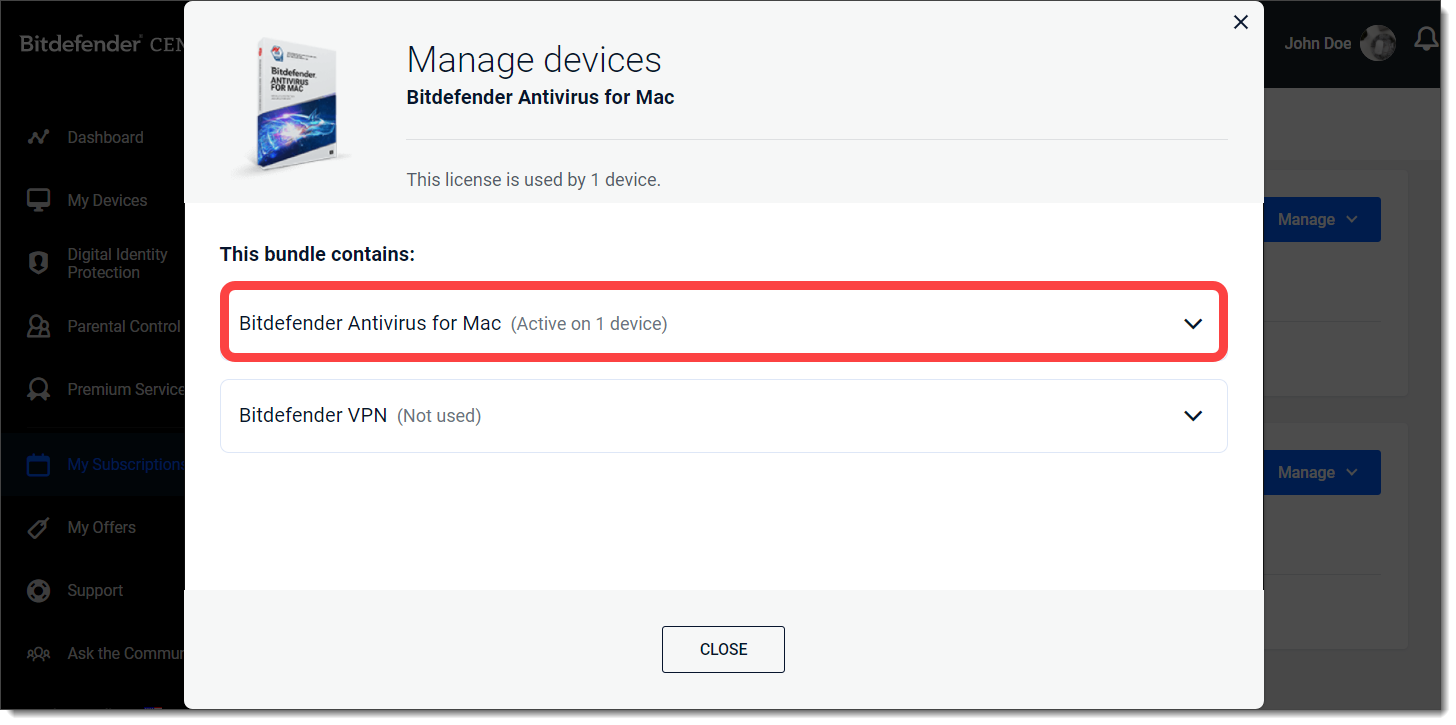 5. All devices using that Bitdefender subscription will be displayed. Click on Change under a device name to modify its current allocation.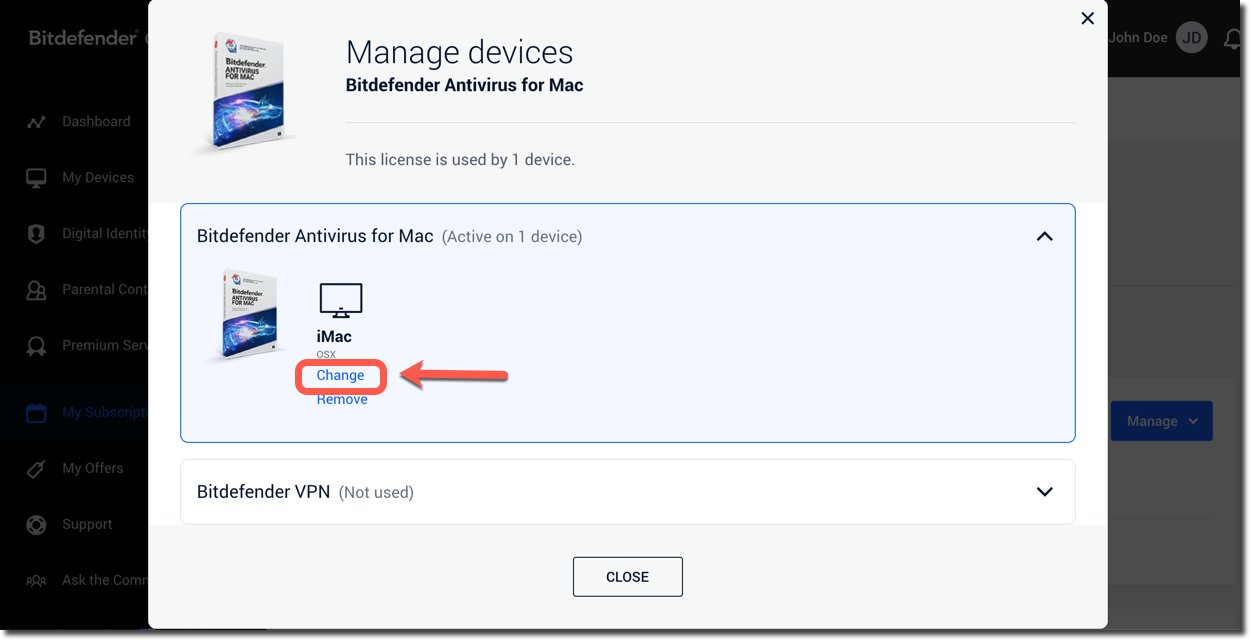 6. Select the Change allocation option, as shown below.
ⓘ Note: You can only reallocate a device to a valid subscription compatible with your device and with a sufficient number of seats available.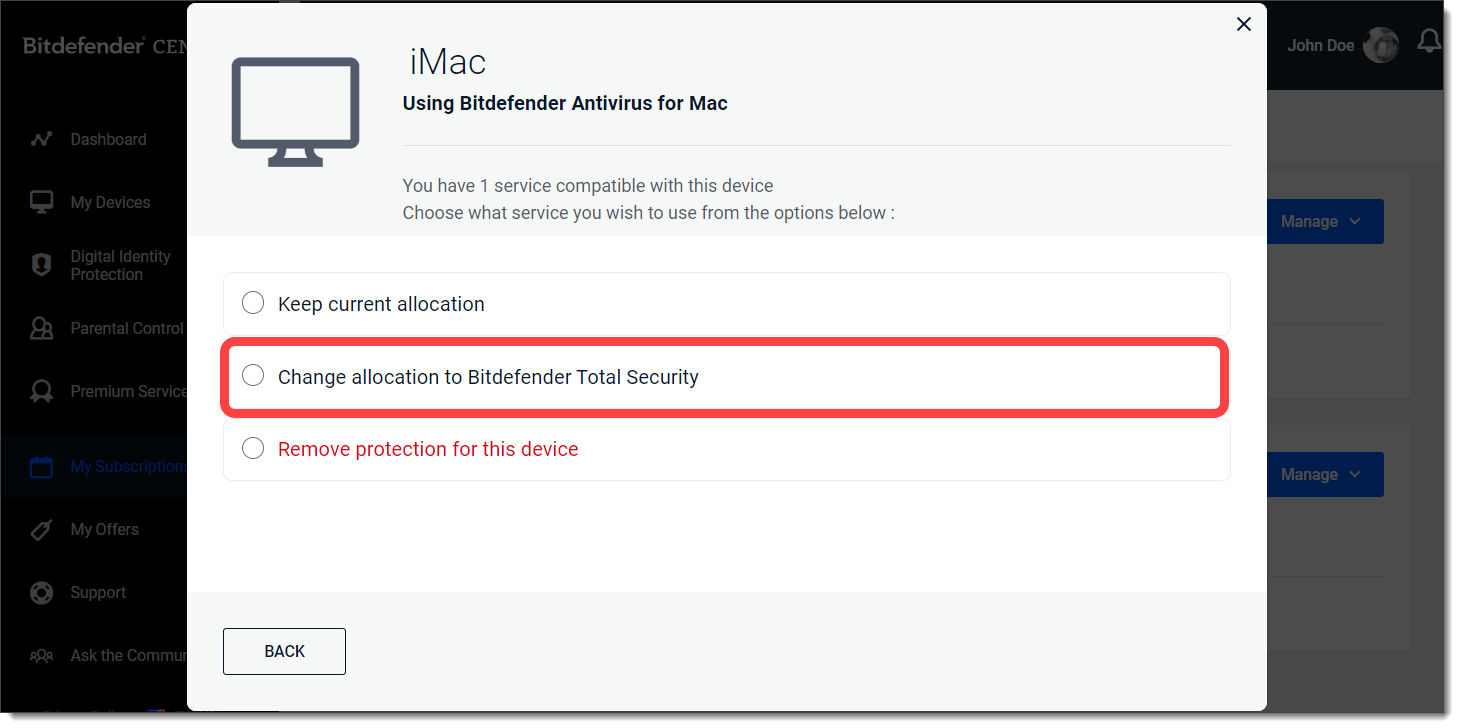 7. Finally, click the CHANGE ALLOCATION button in the lower-right corner. The device is now assigned to the desired Bitdefender subscription.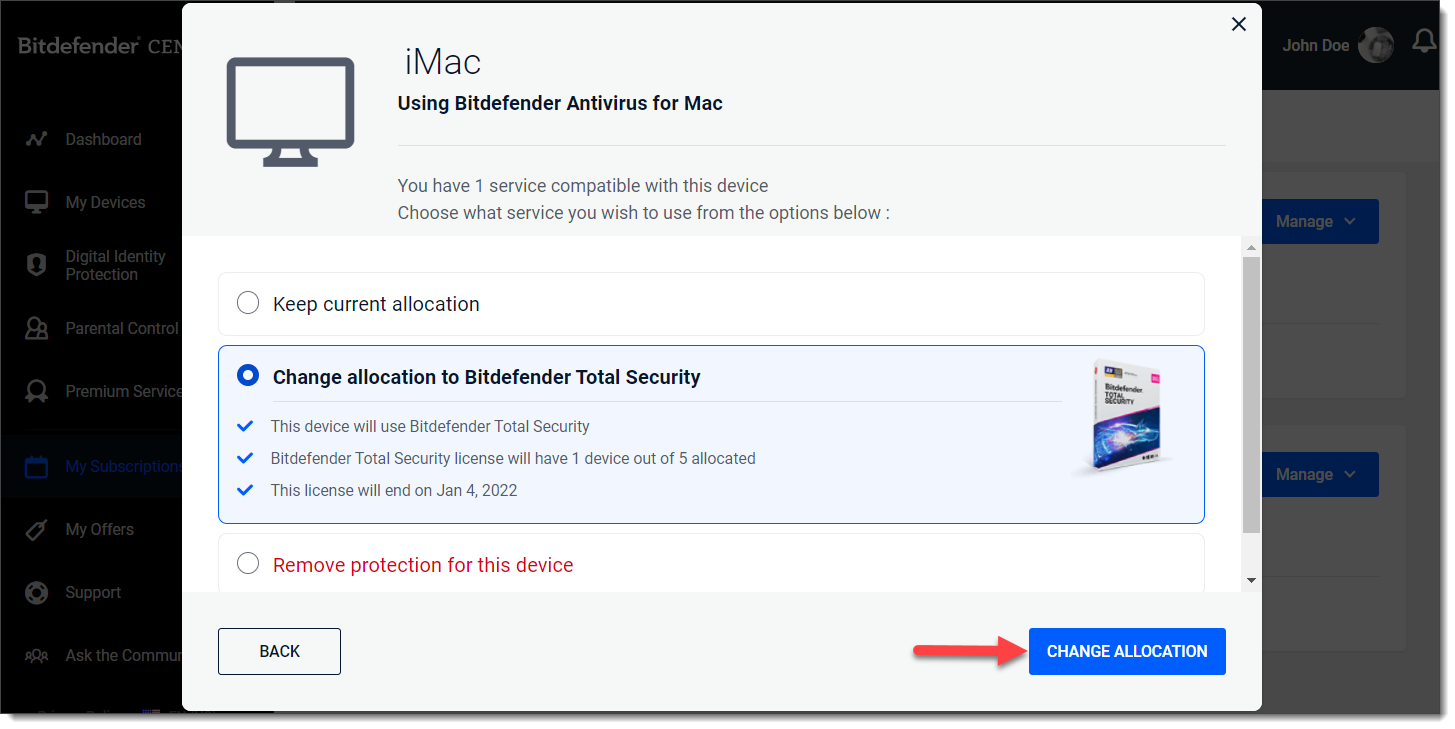 It's that easy to reallocate a device in Bitdefender Central! Repeat this process until all your devices have been transferred to the other Bitdefender subscription.