How to update your Credit Card information
If the transaction is canceled due to insufficient funds or if the card has expired, you will receive an e-mail informing you that the card cannot be charged. To complete the purchase of your Bitdefender product and stay protected, you will need to change your credit card information. You can do that from 2checkout.
---
1. Go to https://secure.2co.com/myaccount and sign in. If this is your first time accessing the 2checkout account, you may want to read this article – What is 2checkout and how do I access it?
2. To update your card or change the method of payment go to Payment Methods tab.
3. Click the appropriate button: Update card / Delete Card /Add a new card.
4. Press Save after updating the information.
NOTE: At the moment, the personal data (name, e-mail, address, phone number, company details) can be changed only by contacting 2Checkout or Bitdefender support.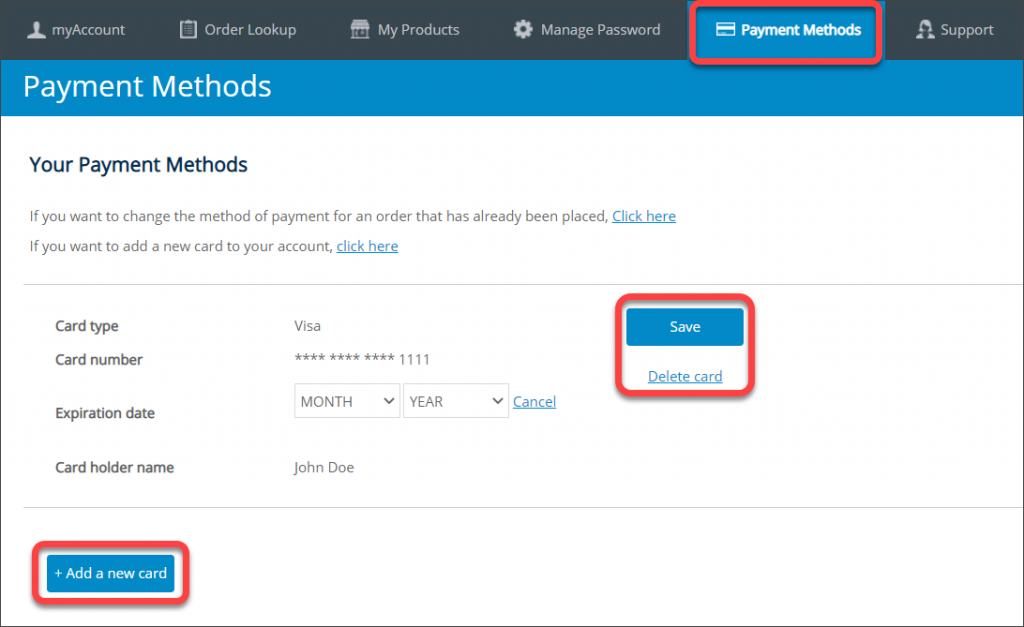 Related Articles