Bitdefender customers can change their payment method and update their credit card details by following the steps described in this article. If the transaction is canceled due to various reasons, you will receive an e-mail informing you that the credit card cannot be charged.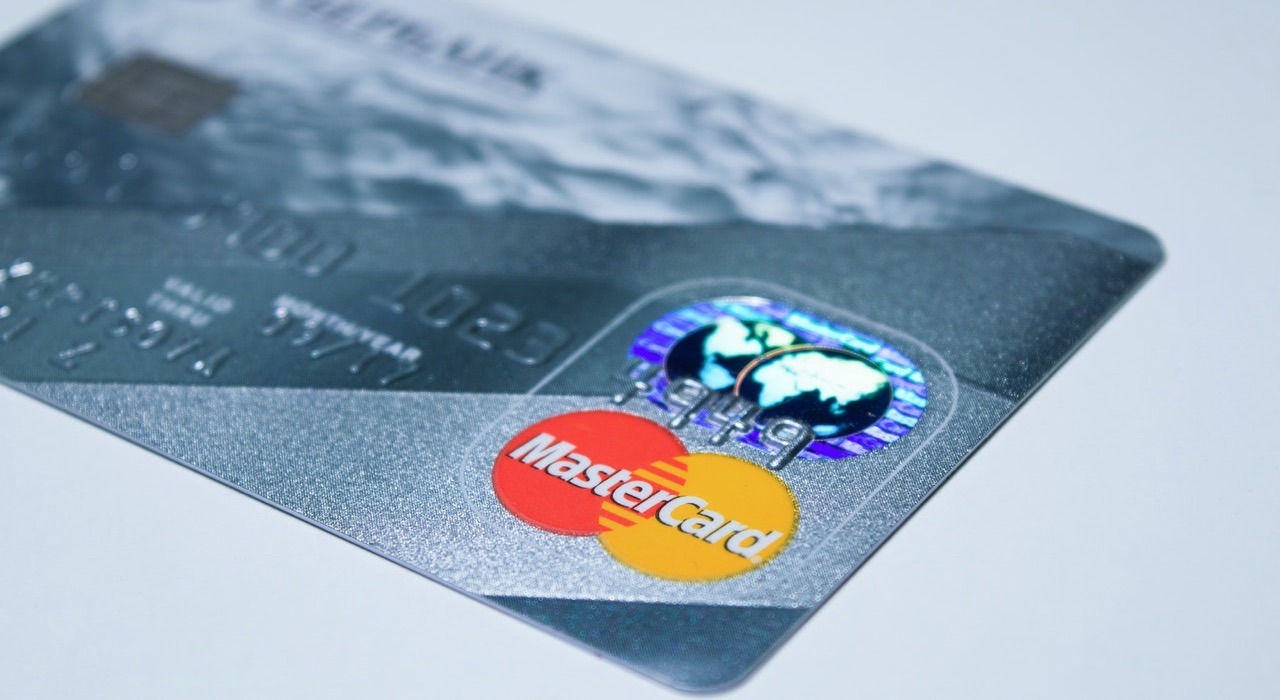 Why was my card declined?
Your credit/debit card may be declined for several reasons. Below is a list of the most common causes and the recommended course of action for each:
Insufficient funds – Top up your account or extend your current credit limit.
Server of the card-issuing bank could not be contacted – Retry the transaction. If the issue persists, please contact your bank directly.
Card-issuing bank does not authorize online transactions – Contact the issuing bank and ask them to activate this service.
Expired card – Update your credit card information. Check out the section below to learn how to revise your payment method.
How do I update (add or delete) my credit card information?
If the transaction is canceled due to insufficient funds or if the card has expired, you will receive an e-mail informing you that the card cannot be charged.
To update the credit card details for a Bitdefender payment and stay protected, log into your 2Checkout account and access the "Payment Methods" section. 2Checkout is a secure and trusted payment processor for products and services sold on the official Bitdefender website.
Here's how you can easily update your billing details:
1. Go to https://store.bitdefender.com/myaccount/ in your web browser.
2. Type in the e-mail address associated with your Bitdefender order, then click on SEND ACCESS LINK.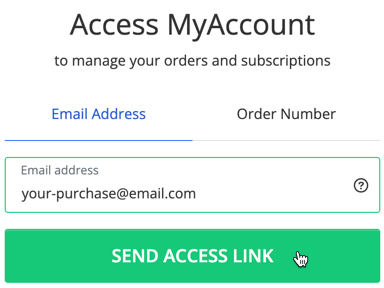 3. If the email address you entered is associated with a Bitdefender order, you will receive shortly an email from 2Checkout with an access link valid for 1 hour. Follow the link in the email.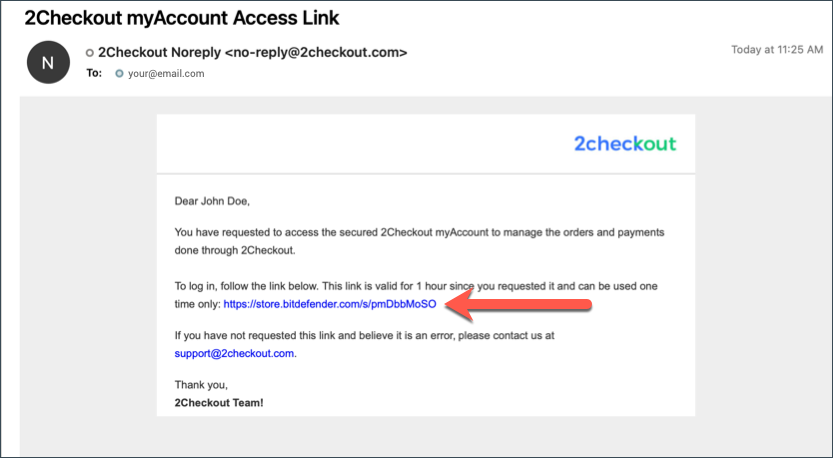 4. It will open a new tab in your internet browser. Click the "Continue" button.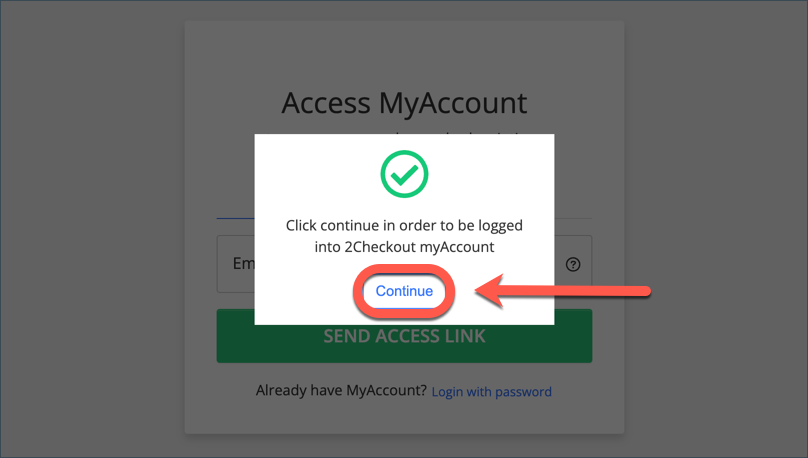 5. Next, open the Payment Methods tab at the top of the site.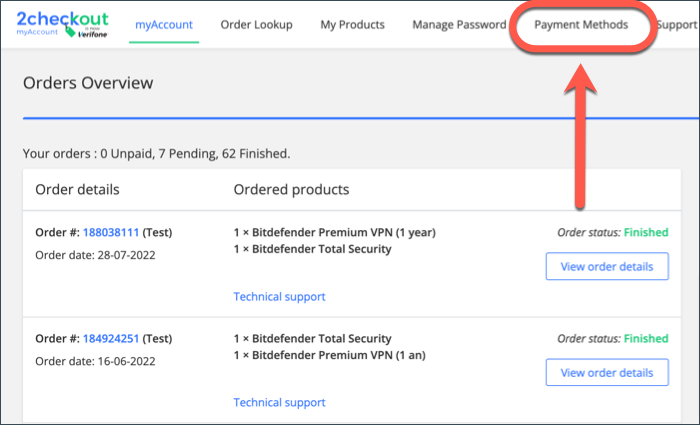 6. In the Payment Methods section you can add a new card, add another PayPal account, update expiring cards or simply remove all the cards associated with your Bitdefender orders.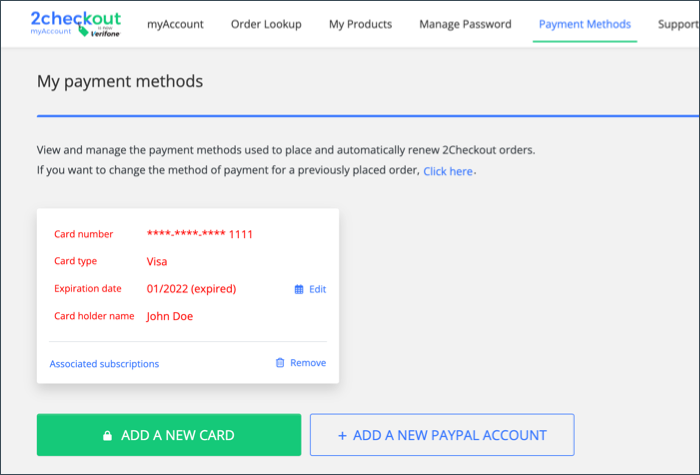 How will the charge appear on my card statement?
Once the transaction is successfully processed, it will appear on your statement as 2co.com. 2Checkout is the authorized reseller for Bitdefender products and services sold on the official website.