Bitdefender is blocking a safe website or online application
Bitdefender offers users a secure browsing experience by filtering all web traffic and blocking any malicious content.
However, there is a small chance Bitdefender will mark a safe website or online application as unsafe. This will cause Bitdefender HTTP traffic scanning to block them incorrectly.
If the same page or application are blocked repeatedly, you can add them to the Whitelist so that they will not be scanned by the Bitdefender engines.
To add a website to the Whitelist:
1. Go to the Protection window.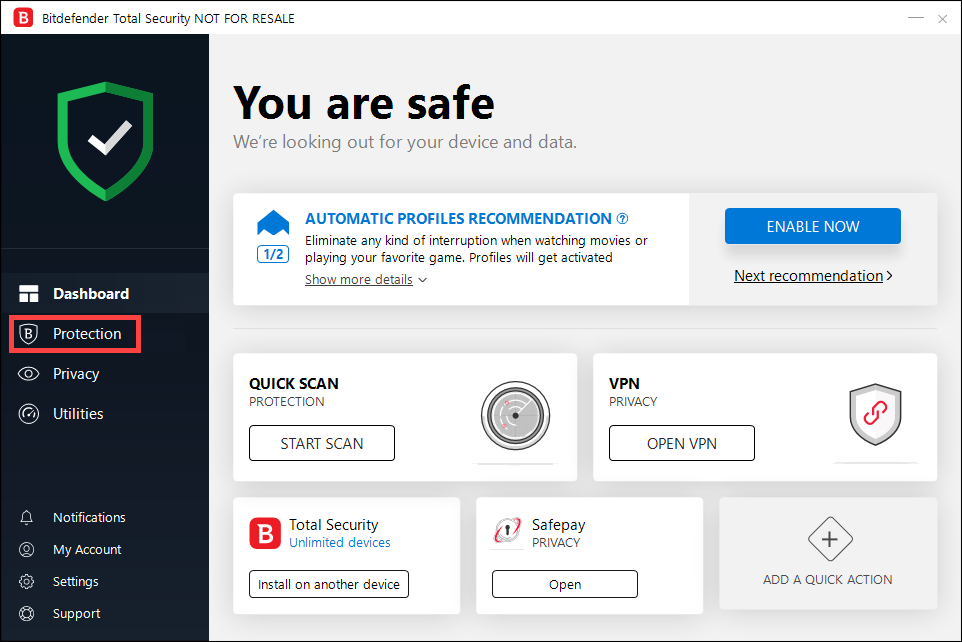 2. Click the Exceptions link, in the ONLINE THREAT PREVENTION module.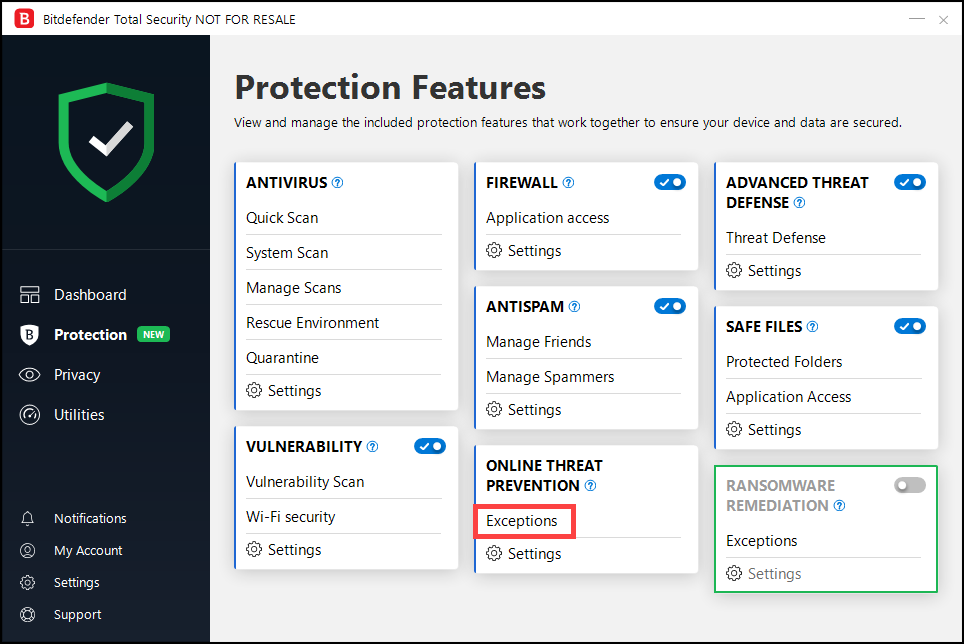 3. Provide the address of the blocked website or online application in the corresponding field and click Add.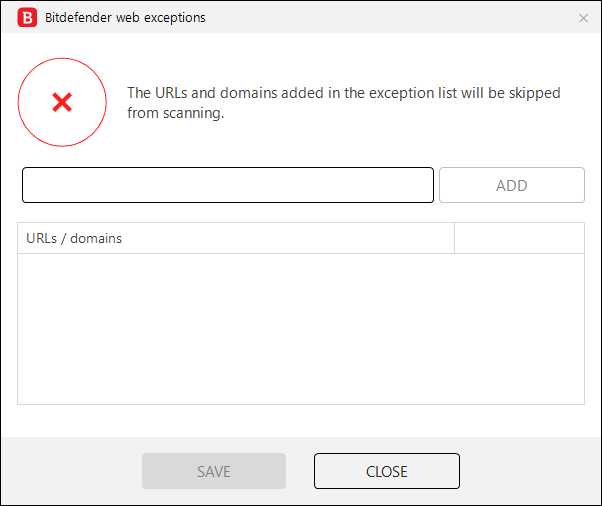 4. Click SAVE to save the changes and close the window.
NOTE: Only websites that you fully trust should be added to this list. These will be excluded from scanning by the following engines: malware, phishing and fraud.
Related Articles
Was this article helpful?