Introducing the new
Clueful
You'd be surprised how many things an app can learn about you and what you do. Without you ever knowing it.
Clueful is the only way to really understand iOS apps, how they use your private data and treat your privacy. This one-of-a-kind product identifies intrusive applications and shows you what they do behind your back.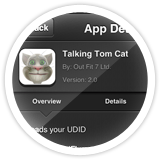 Examine
Installed apps are easy to analyze for understanding of the privacy-associated concerns that may affect you.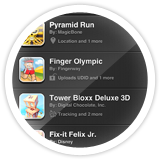 Discover
New or apps that our users may have not tried yet are easy to look up with the search feature to make informed decisions.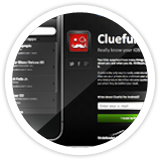 Web-Based
Clueful no longer addresses solely the needs of iPhone users. Tablet, Mac or PC owners, you are all more than welcome to use Clueful. Just hit www.cluefulapp.com to discover which misdemeanant apps are making more than they are supposed to in the background.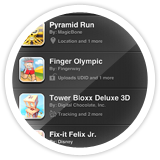 More Apps
The Bitdefender cloud "knows" about 100,000+ free apps. Thanks to our constant updating policy you can expect a lot more in the near future. Until then you can rest assured that very many iOS apps have been thoroughly analyzed.