Powerfully simple
Cloud Security is the best security solution for SMBs with limited or no IT resources and infrastructure because:
Reduces costs – No more configuring & maintaining servers, no updates or patches to be applied. And most important, no expensive hardware to buy.
It's easy to manage – you don't need to be an IT admin to manage Cloud Security. Anyone can install our security software in minutes on all the PCs on your network.
Offers the best protection available – Protection technologies are the core of any antimalware solution and this is where Bitdefender leads the industry, dominating independent trials. Bitdefender has consistently been ranked the #1 security software by independent reviewers such as AV Test and AV Comparatives.
Cloud Security simplifies and automates the installation, updates and administration of antimalware software for SMBs with limited or no in-house IT and more than 5 or 10 computers.
By remotely installing and managing security for all computers from just one web account you and your employees are able to focus on other business tasks instead of having to worry about security.
Without requiring an IT background, Cloud Security gives you the best combination: centralized security that is always on and up-to-date with unified security policies that can be applied without employees being able to interfere + the #1 ranked antimalware solution.
Secure your computers using antivirus and antimalware, Internet security and antiphishing, web filtering, user control and much more. Simply sign up for the service, log in to the console from your browser and remotely deploy protection to all your systems – everything in less than one hour.
Best AV technologies

Bitdefender consistently dominates independent antimalware trials. This guarantees that you are getting the very best antivirus and antimalware protection with Cloud Security for Endpoints.

Designed as one, not bolted together

While other solutions have several consoles with multi-vendor technologies bolted-on, CSE has been designed from the ground up at Bitdefender. The results: one single intuitive console and a more reliable overall solution.

Premium features, no extra charge

Instead of having to upgrade for useful protection and productivity features, get them right from the start with CSE. Antiphishing, web filtering, search advisor, user and web control features - all included in Cloud Security for Endpoints.
Comprehensive #1 protection

Security that guards your computers against viruses, rootkits, malware, phishing, data loss, web threats and much more.

Advanced heuristics, web filtering, search advisor, USB scanning to block all malware entry points.

With Bitdefender consistently being ranked first in independent tests, you can relax knowing you can't get better protection.

Tamper-proof security, always on and up-to-date

Sensitive data and productivity can be compromised when users forget to update or even deactivate security. CSE updates are automatic and users can't interfere with the settings or deactivate protection.

Minimum time to install and manage

Console available immediately after signup

Automatically discover network computers using Windows Network Discovery – remote, link and email deployment options available.

Automatically uninstall legacy solutions

Start faster with provided security policy templates

Unified standard of security and early incident warnings

Use security policies to enforce a unified standard of security across the entire organization

Get early incident warnings and monitor protection stats in real time using the central web-based dashboard and email notifications.

Increased employee productivity

User, web, and application control allow the administrator to restrict or even block employee access to certain websites or applications.

With centralized management, employees never have to update, monitor or troubleshoot security again and can focus 100% on the business.

Reduce costs with simplified architecture

Implement a powerful but simple solution and eliminate the need for dedicated servers, maintenance or added IT staff

Reduce costs and centralize security for any number of users or customers to a single console.

Granular policy settings are available for advanced admins, but those without an IT background will also find the solution simple to manage

Ideal for value-added resellers and Managed Security Providers

Manage all customers from the same remote console with no onsite visits, and centralized provisioning and management

Implement monthly consumption based licensing

Grow from the simplest to the largest deployment with ease

Service provider can customize branding for the console and reports

Multi-tier partner and customer accounts
+ Load More Features
- COLLAPSE FEATURES

"We found Bitdefender Cloud Security for Endpoints to be very well suited to small business networks."
Bitdefender Cloud Security for Endpoints
October 2012 | AV-Comparatives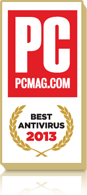 "Bitdefender is riding high this season"
January 2013 | PC MAG Bitdefender Antivirus Plus 2013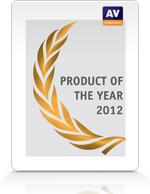 "Bitdefender software is powerful stuff. It clearly deserves this award."
January 2013 | AV-Comparatives Bitdefender 2013
System Requirements
Cloud Security for Endpoints is intended for workstations, laptops and servers running on Microsoft® Windows. All of the Bitdefender Cloud Security solutions are managed by Cloud Security Console. Since Cloud Security Console is hosted, there are no onsite hardware or software requirements for managing Cloud Security for Endpoints. All that is needed is an Internet connection.
Minimum Endpoint Requirements:

Intel® Pentium compatible processor

Workstation Operating Systems:

1 GHZ or faster for Microsoft Windows XP SP3 and Windows XP SP2 X64
2 GHZ or faster for Microsoft Windows Vista SP2, Microsoft Windows Vista X64 SP2, Microsoft Windows 7 SP0 or higher and Microsoft Windows 7 X64 SP0 or higher, Windows 8, 8.1
800 MHZ or faster for Microsoft Windows Embedded Standard 7 SP1, Microsoft Windows POSReady 7, Microsoft Windows Enterprise 7, Microsoft Windows POSReady 2009, Microsoft Windows Standard 2009, Microsoft Windows XP Embedded SP2, Microsoft Windows XP Tablet PC Edition

Server side Operating Systems: (2003, 2008, 2012, 2012 R2 SBS)

Minimum requirements: 2.4 GHZ

RAM memory:

Disk space:
+ System Requirements
- Close System Requirements