How to install Parental Control on Windows
In this article, we will show you how to install Bitdefender Parental Control on a Windows computer.
1. Go to Bitdefender Central and log in to your account.
2. Select My Devices in the sidebar.
3. In the My Devices section, click + Install Bitdefender products on your devices.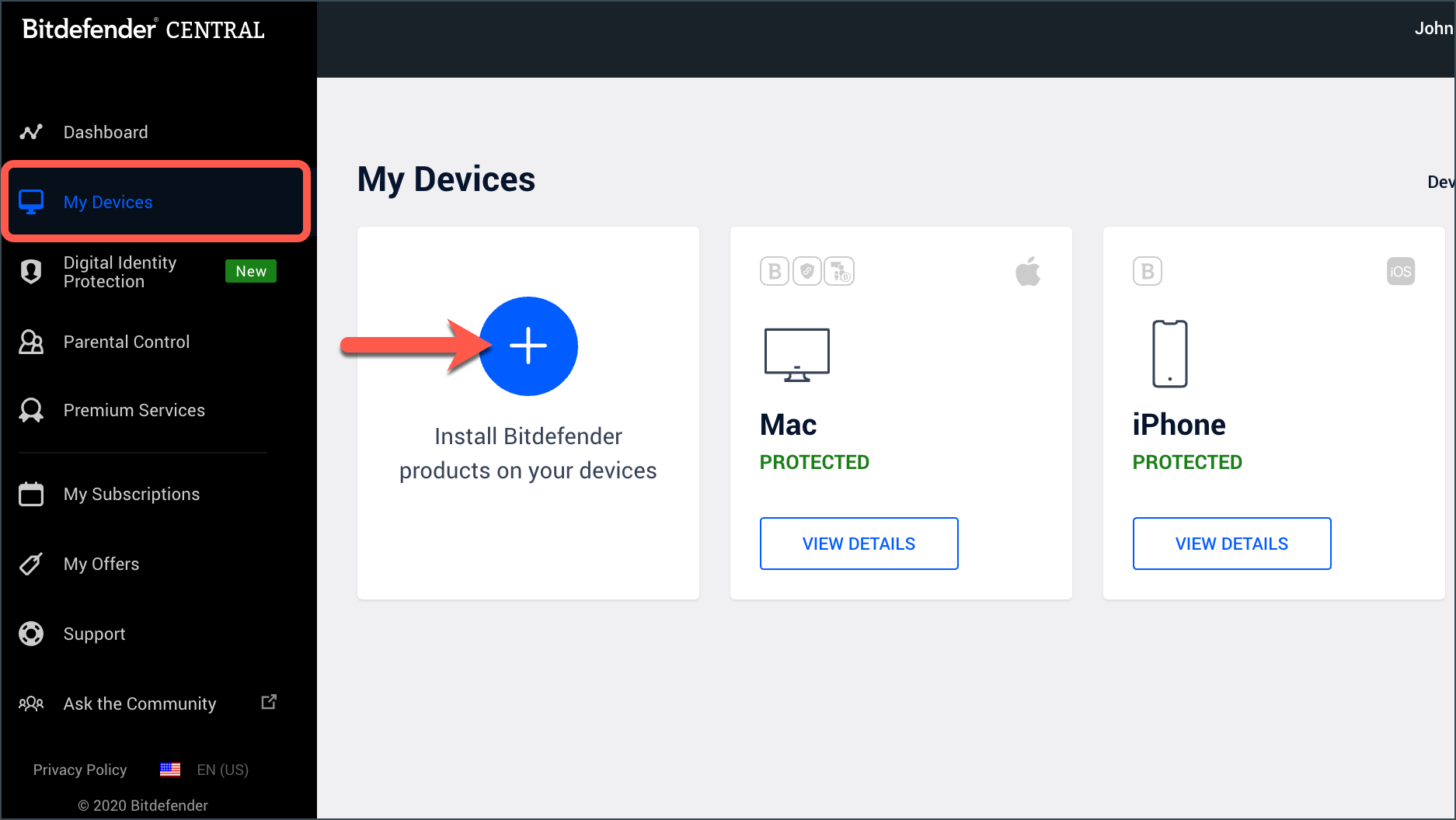 4. A new window will pop-up. Choose Parental Control.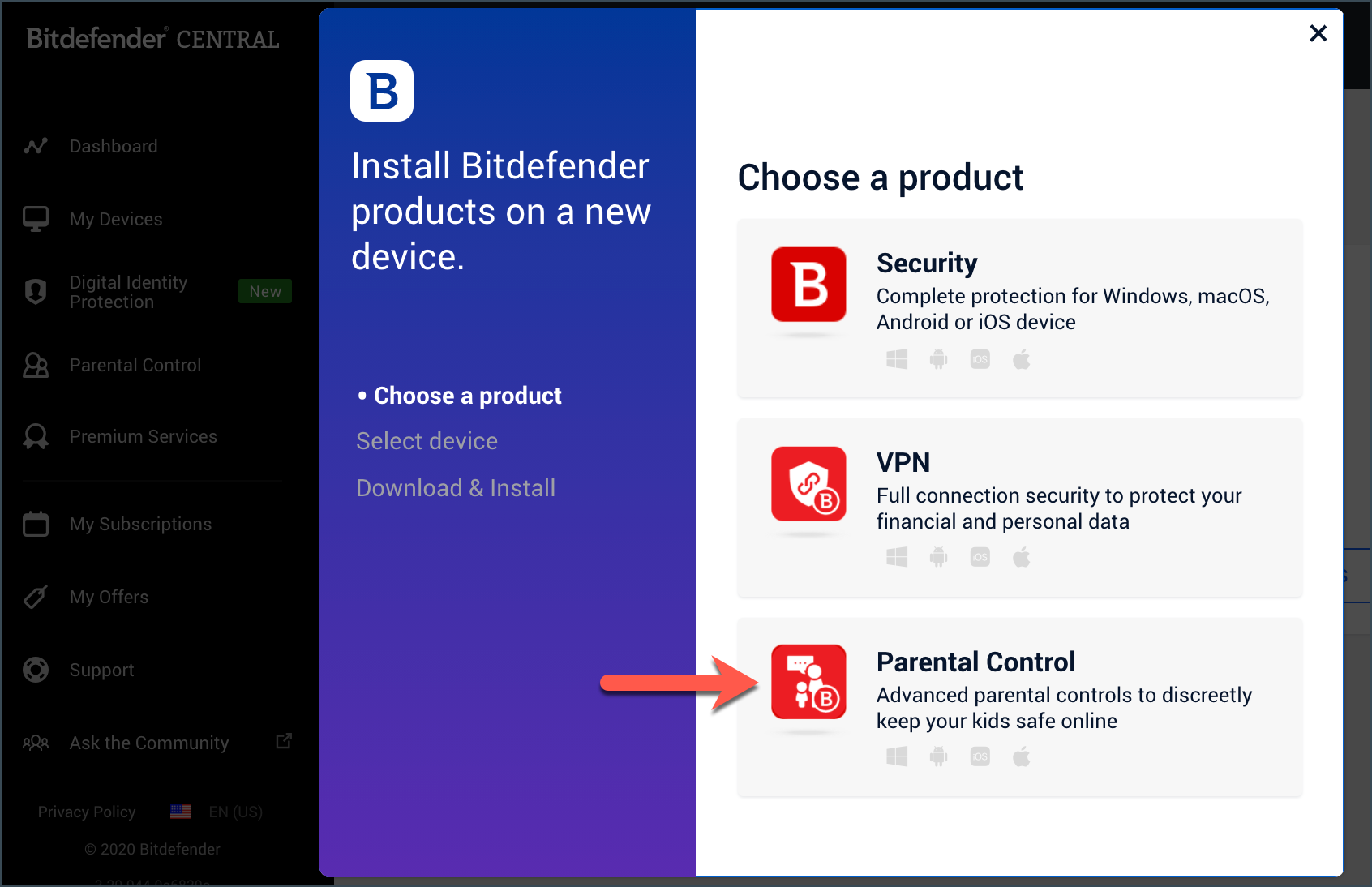 NOTE: If you haven't already added a child profile, you are invited to create one. For details please read this article – How to create a child profile for Bitdefender Parental Control.
5. Access the download link shown on-screen from the kid's PC.
• You can copy the link displayed by clicking on the button situated at its right side and open it on the PC that belongs to your child.
• Alternatively, you can click on 'Send download link'. Then type an e-mail accessible from the PC device and click on 'Send email'.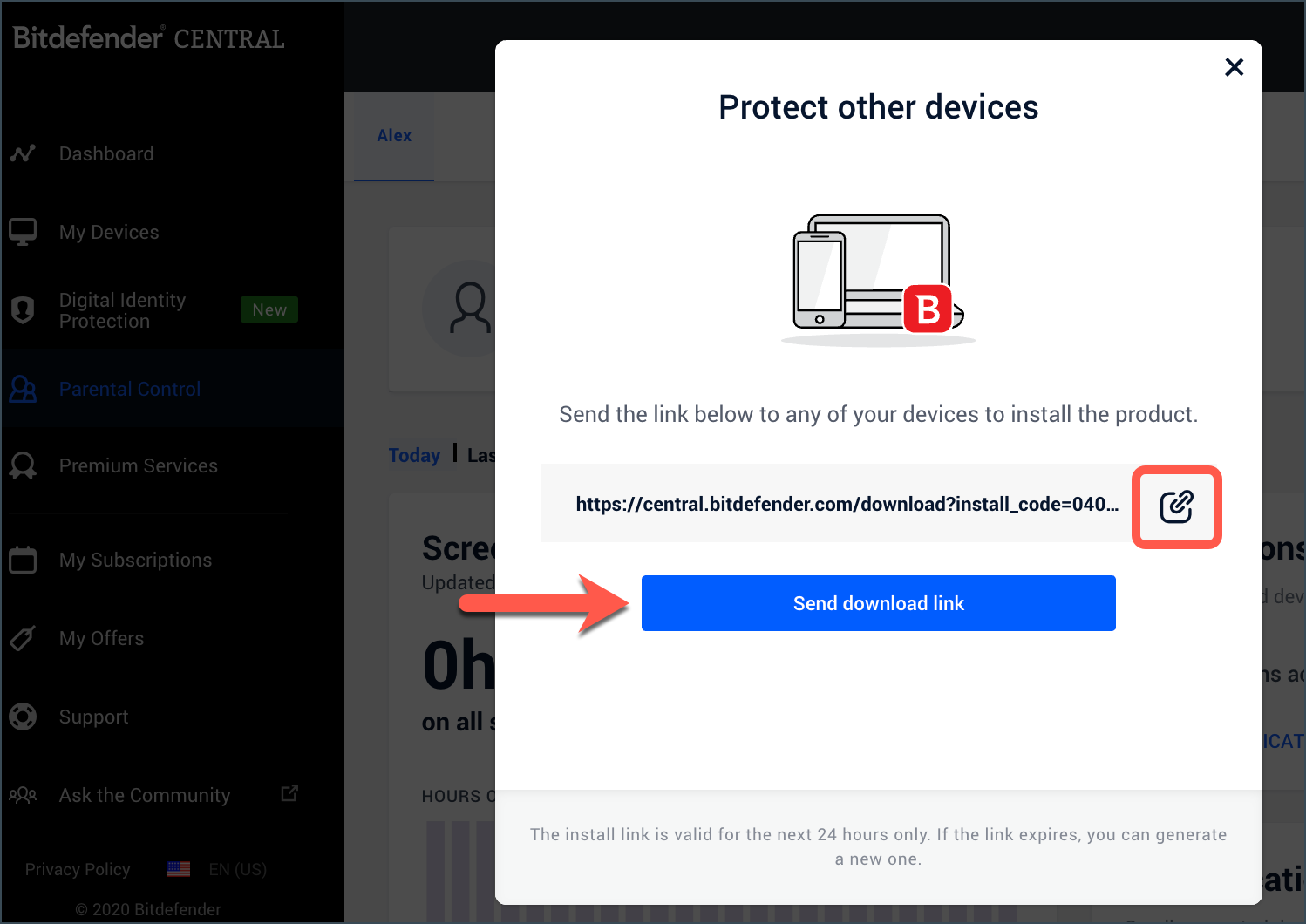 6. A similar webpage will load. Click DOWNLOAD AND INSTALL.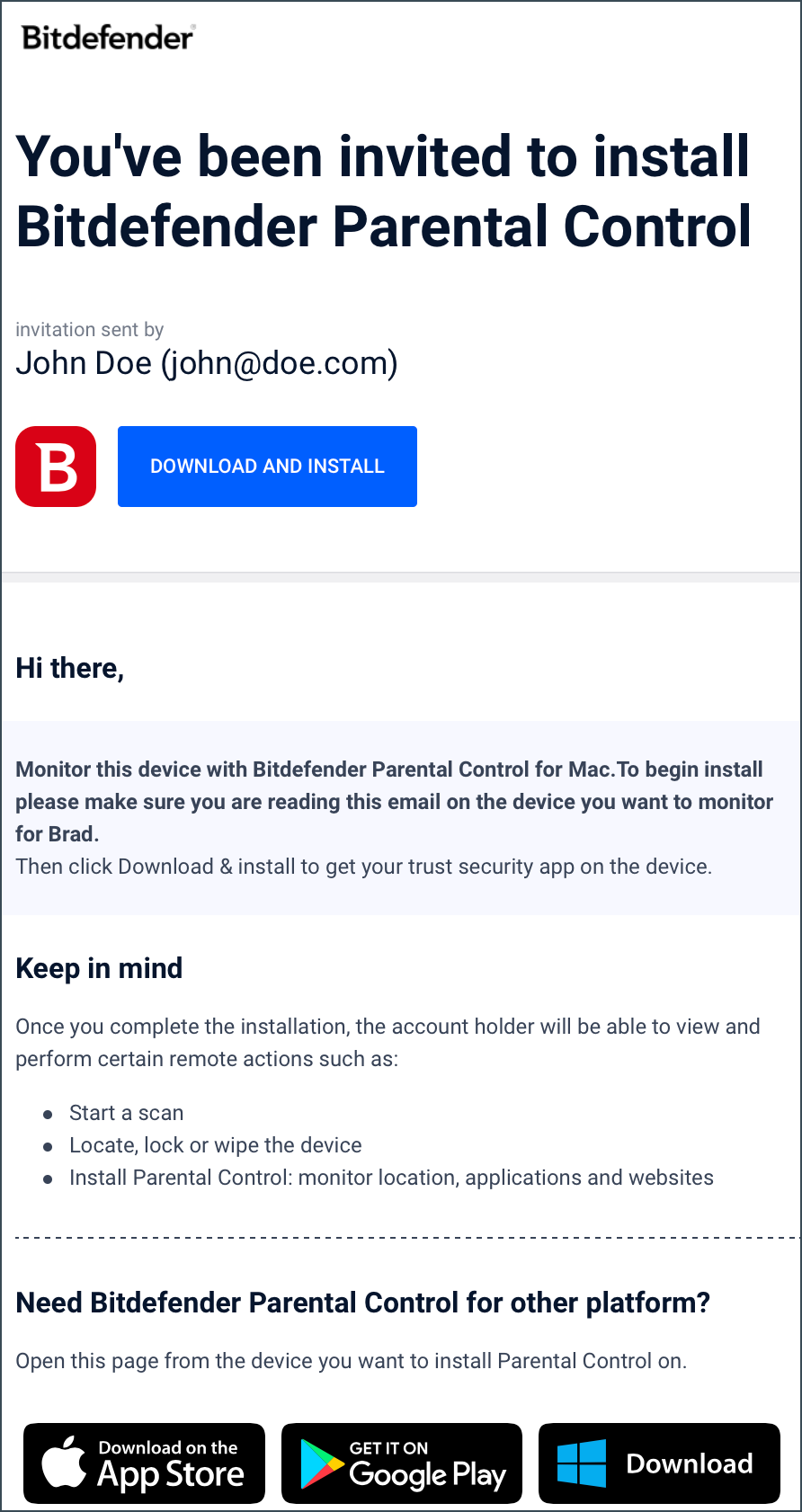 7. Save the installation kit on the child's PC. Open the downloaded file and install the Bitdefender Security program (Total Security or Internet Security) by following the instructions presented in this article (you can start with Step 5).
NOTE: If Bitdefender Total Security or Bitdefender Internet Security is already installed, skip this part and continue with step 8.
8. Go back to your Central account and access again the Parental Control section.
9.  In the child profile tab, click ADD DEVICE. Or go to OPTIONS and select View devices.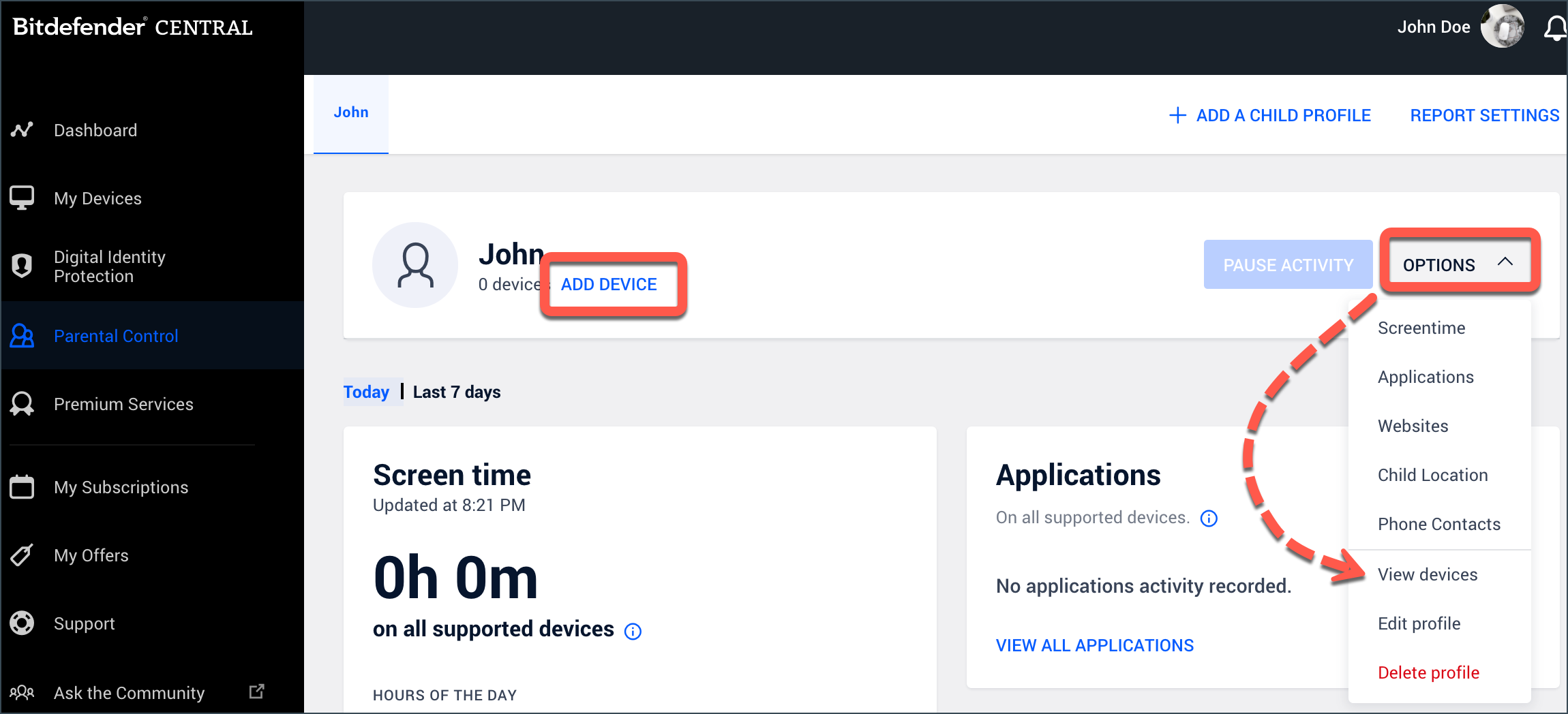 10. You will see a list of all devices from your Central account. Click the button next to your child's computer, then click ASSIGN.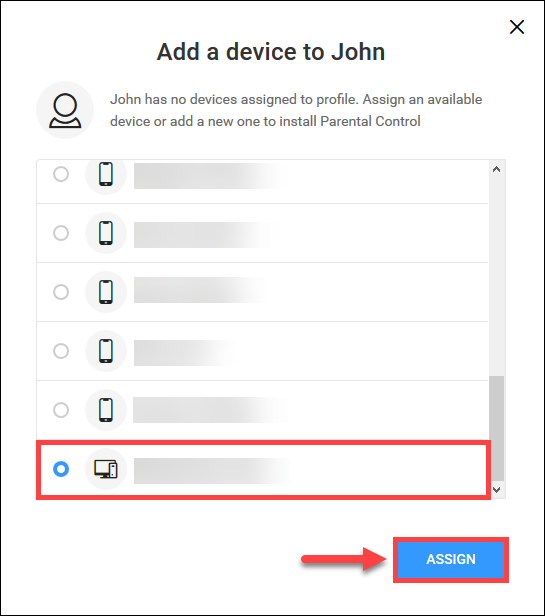 11. A Bitdefender Parental Control install window will pop up briefly on your screen.

12. Shortly after this is done you will be able to see the new Bitdefender Parental Control in the list of installed programs.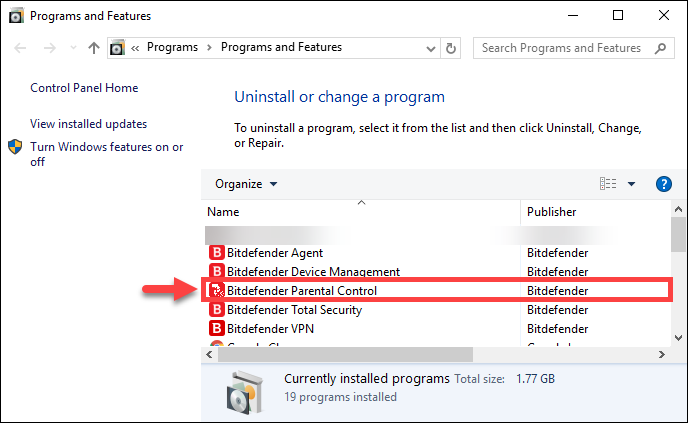 Congratulations! You have successfully installed Bitdefender Parental Control on Windows.
Was this article helpful?