In order to be protected by Bitdefender Mobile Security for Android, you must activate your app with a subscription or a license key, which specifies how long you may use the product. As soon as it expires, the application stops performing its functions and protecting your device.
To activate Bitdefender Mobile Security for Android with an activation code, follow these steps:
1. Open the Bitdefender Mobile Security app installed on your Android smartphone or tablet.
2. Tap the ∴ More button on the bottom navigation bar.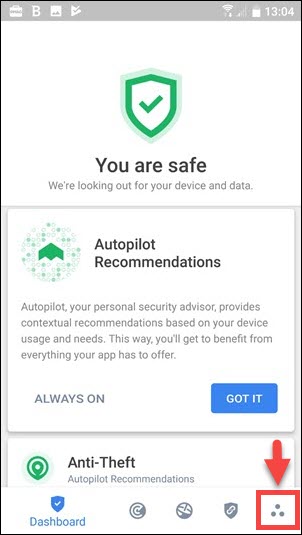 3. Then tap on your account name or email address that appears at the top of the menu.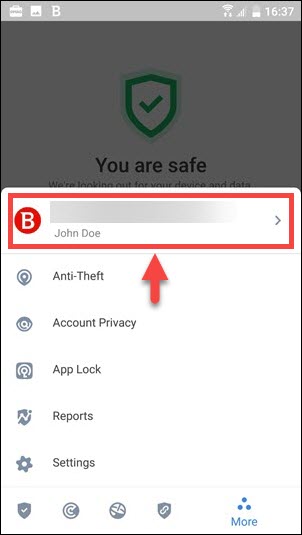 3. Tap on Add an activation code.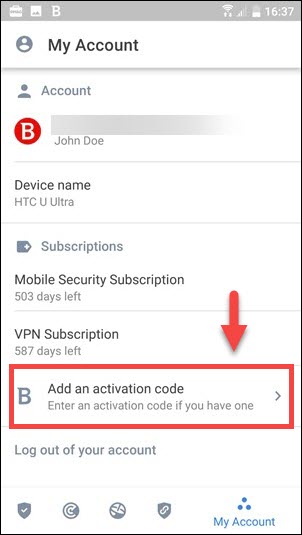 4. Input your activation code, then tap on ACTIVATE. The app will display information regarding the current subscription status.