How to upgrade from Bitdefender 2015 & earlier versions to Bitdefender 2020
Thank you for choosing Bitdefender!
Bitdefender 2020 ensures the best cyber-security available on the market and offers a wealth of features designed to keep your devices safe.
Users who want to upgrade for free to the newest Bitdefender version must download the latest installation file from Bitdefender Central and then follow the steps presented in the installer.
NOTE: When upgrading to Bitdefender 2020, the product settings from the previous version will not be saved.
Bitdefender 2020 System Requirements
If you are using Bitdefender 2015 or a an earlier Bitdefender version, you can upgrade to the brand-new Bitdefender 2020 by following these steps:
1. Download the Bitdefender 2020 kit by accessing this page. Click on the Download Now button corresponding to the product you wish to install.
2. Type your e-mail address, then click on the DOWNLOAD button.
3. An executable file will be copied to your device. Run it, then wait for the Bitdefender 2020 kit to be downloaded.
4. You will be notified that a reboot is necessary in order to continue. Click on RESTART.
5. After the reboot, Bitdefender 2020 will be installed. After the installation is completed, you will have to create a Bitdefender Central account.
NOTE: If you already have an account, you can simply click on the Sign In button in the lower-left corner and log in using the e-mail and password.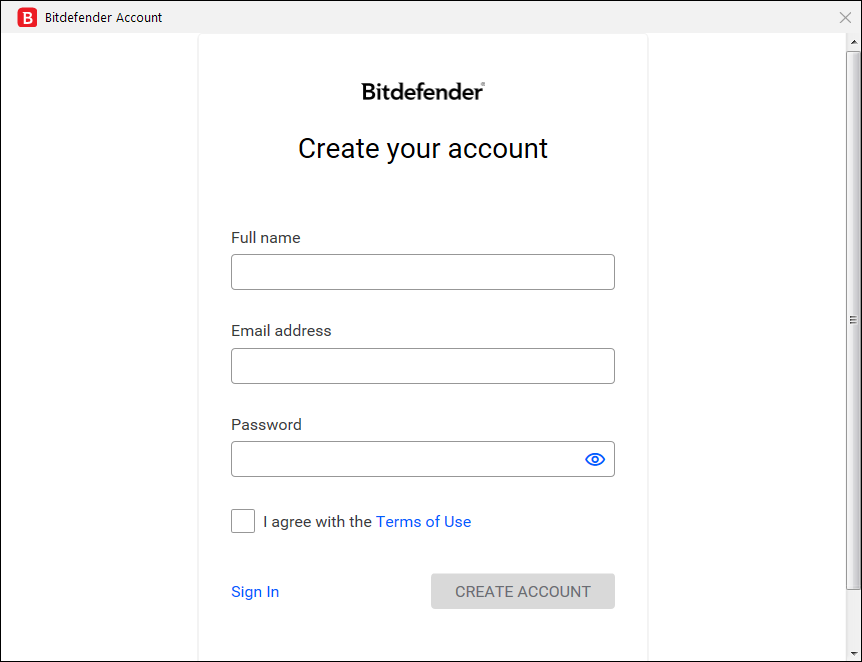 6. Type your name, an e-mail address and a password for your Central account in their corresponding fields, then click on CREATE ACCOUNT.
7. Click START USING BITDEFENDER.
8. Your active subscription will be transformed into a Bitdefender 2020 subscription, associated with your new Central account. Click on FINISH.
9. Next, click the checkbox next to I agree with Subscription agreement. After that, click CONTINUE.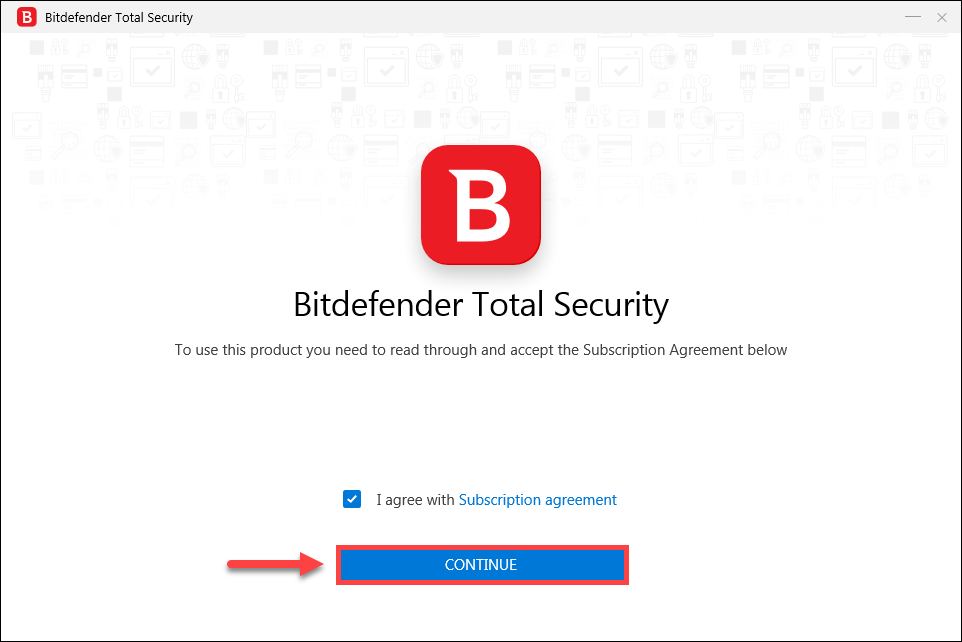 Your Bitdefender 2020 product is now installed.
Alternatively, you can upgrade to Bitdefender 2020 by following the steps detailed below.
Alternative method for upgrading to Bitdefender 2020
Related Articles
Was this article helpful?