How to clean infected items inside emails
When Bitdefender finds infected items inside email archives it usually cannot clean them due to the fact that the emails cannot be repacked.
The best solution would be to manually delete the e-mails detected by Bitdefender. Bitdefender provides detailed information on the e-mail which contains an infected attachment. The following information is available: Subject, Date, name of the infected attachment.
In order to delete the infected emails you need to:
• Open your email client.
• Use the scan report generated by Bitdefender in order to locate the infected email or open Notifications.
• Select the notification corresponding to the infected e-mail and click on it to expand it
• Delete all infected emails from their current location. Additionally, make sure you empty the Deleted Items/Trash folder of your email client.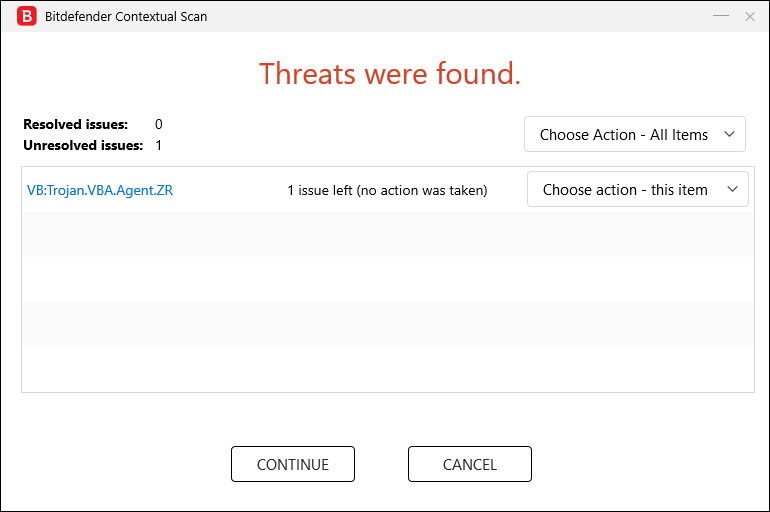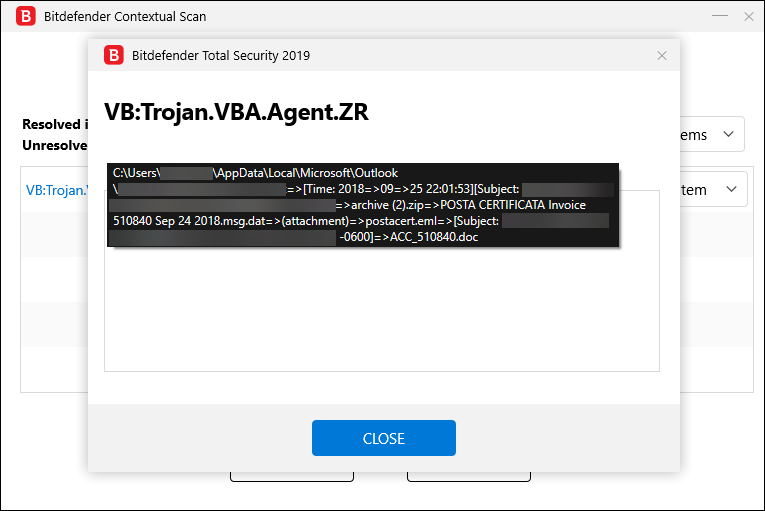 After you've finished, all the issues you previously encountered should be fixed. However, in case you need further assistance, please contact Customer Care.
Related Articles