How do I scan my computer?
In this article we are going to show you how to generate and submit a scan log from the Bitdefender product.
Before you do that, please make sure your product is up-to-date. To update your product please perform the following steps:

1. Right-click on the Bitdefender icon in the System Tray.

2. Click on Update Now and wait until the process completes.
After that perform a complete scan on your computer:
1. Click Protection on the navigation menu on the Bitdefender interface.
2. In the Antivirus module, click Open.
3. Click the Run Scan button next to System Scan.

4. Follow the system scan wizard to complete the scan. After the scan is finished click on View Log.
5. The location of the scan log is indicated under Bitdefender Log File.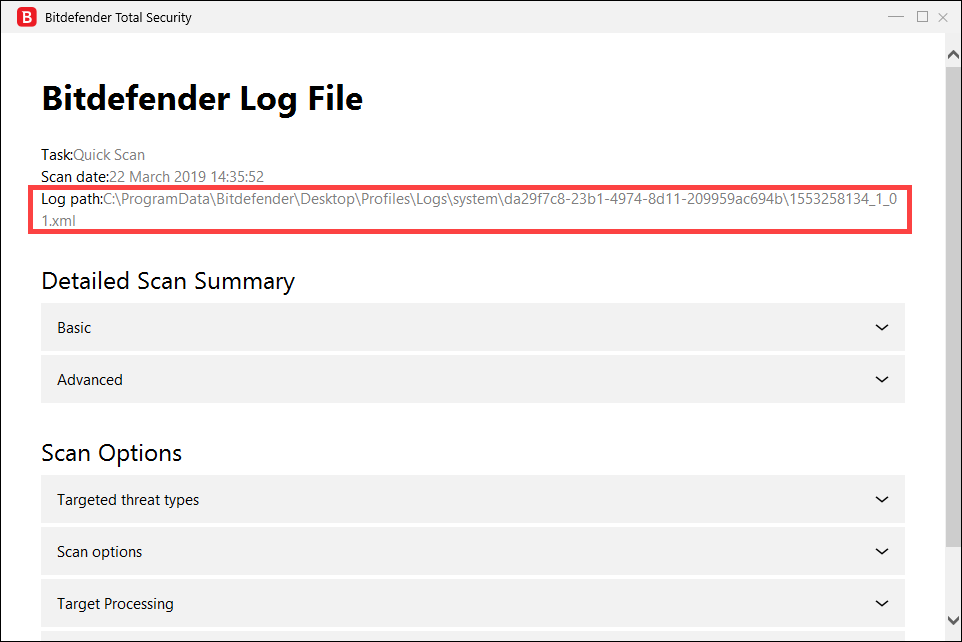 6. To access it, select the indicated location up to the last backslash, as indicated in the image below, then then hold Ctrl and press C to copy it.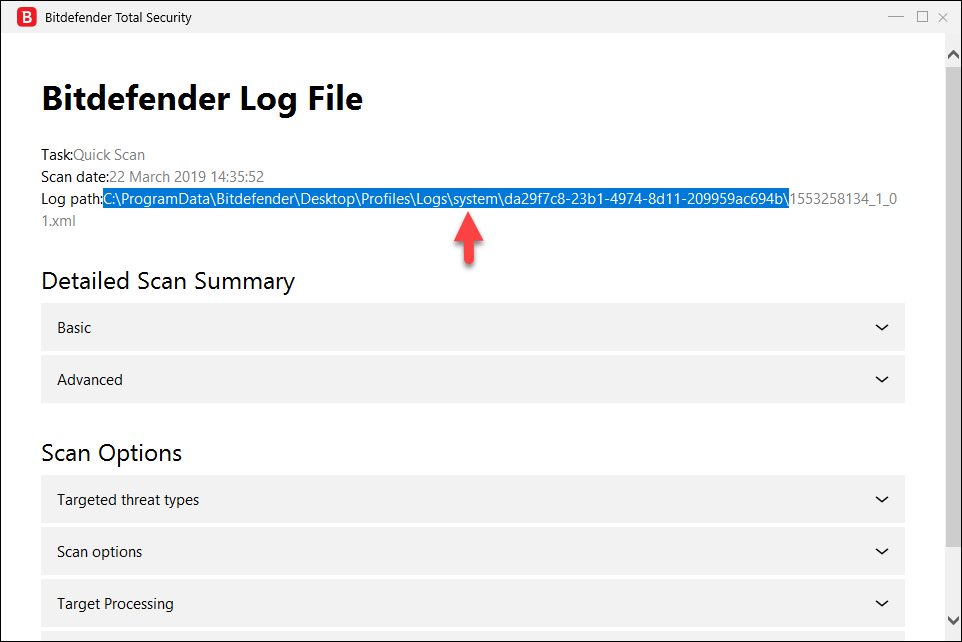 7. Hold the Windows key and press E to open a File Explorer window.
8. Click the address bar in this window, then hold Ctrl and press V. After that, press Enter.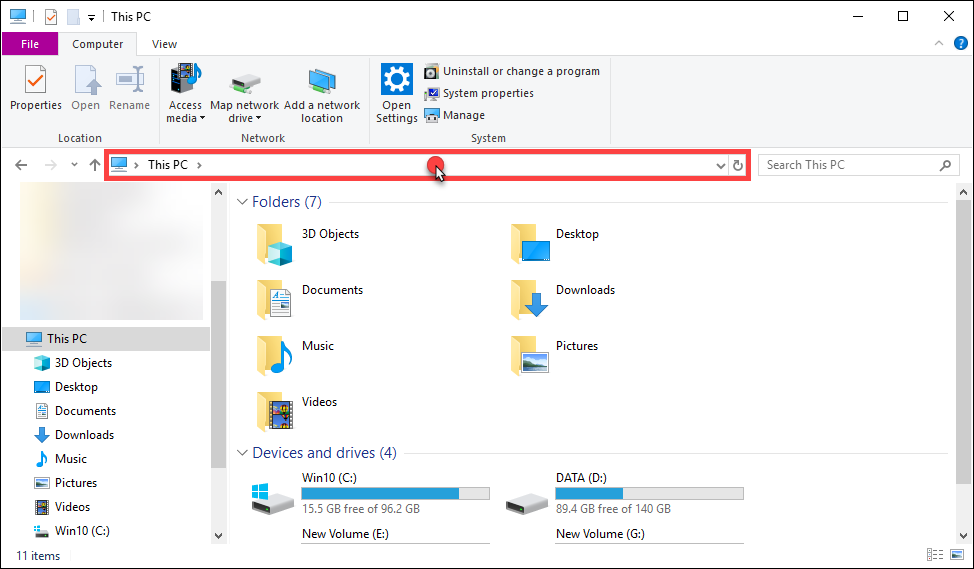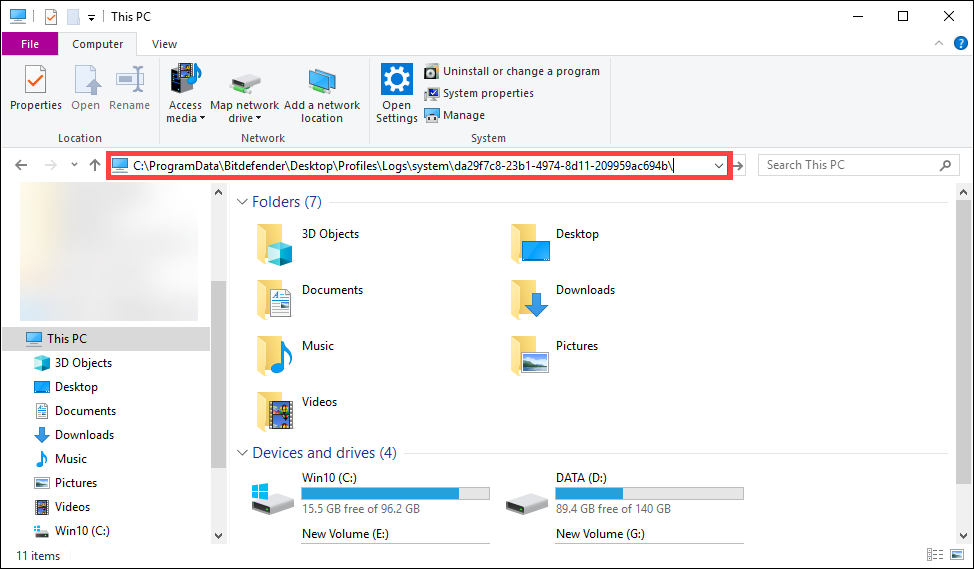 9. The scan log is the one with the name indicated in the Log Path. In our case, the scan log is named 1553258134_1_01.xml.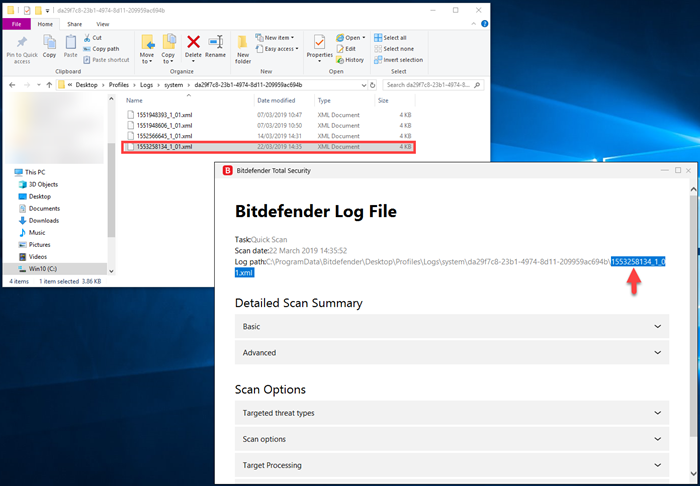 The .xml file contains the same info shown in the scan log from the product, in the Basic, Advanced, Targeted Threat types, Scan Options, Target Processing and Scan Engines Summary sections.
NOTE: If you want to manually remove an infected file from your computer, you have a detailed description on how to do that, here in our article.
If the Technical Support Team asked you for the scan log, please attach its .xml file to the reply to the opened ticket you have. If you don't have a ticket, you can use the Contact Form to open a new ticket.
in Bitdefender 2020 & previous versions
Related Articles
Was this article helpful?