How to generate and submit a scan log with Bitdefender
In this article we are going to show you ho to generate and submit a scan log from the Bitdefender product.
Before you do that, please make sure your product is up-to-date. To update your product please perform the following steps:
1. Open the main interface of the Bitdefender product.
2. Click on UPDATE NOW. You will see a message telling you the update is in progress.
After that please perform a System Scan. In order to do that:
1. Click on VIEW FEATURES in the main Bitdefender interface.
2. Select System scan. The scan will start. Please wait for it to finish.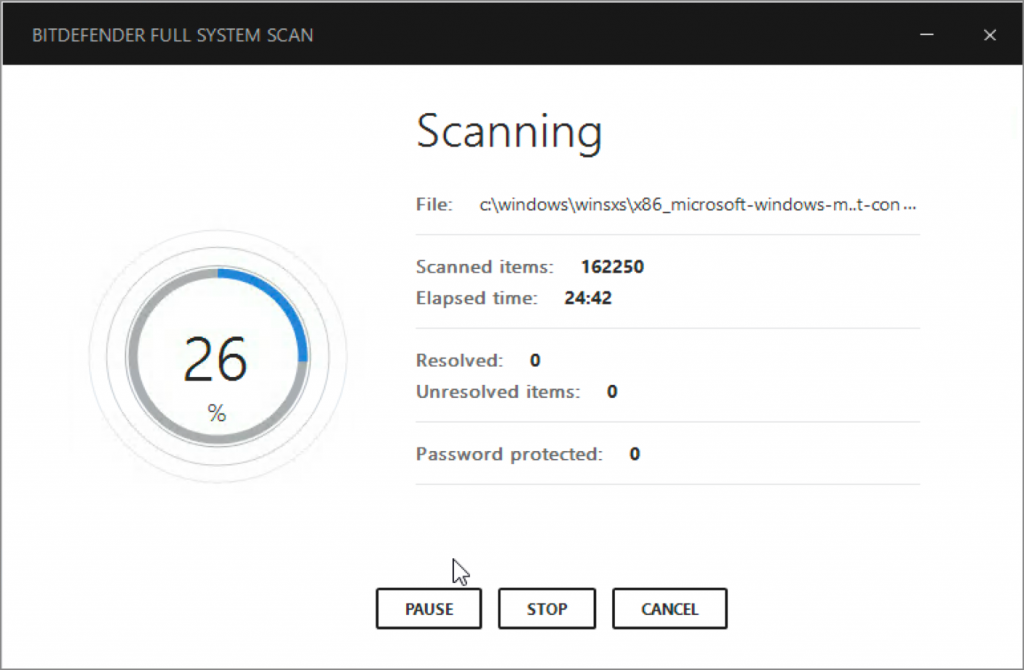 3. After the scan is finished please click on Show Log and when the new window opens, click on Save Log.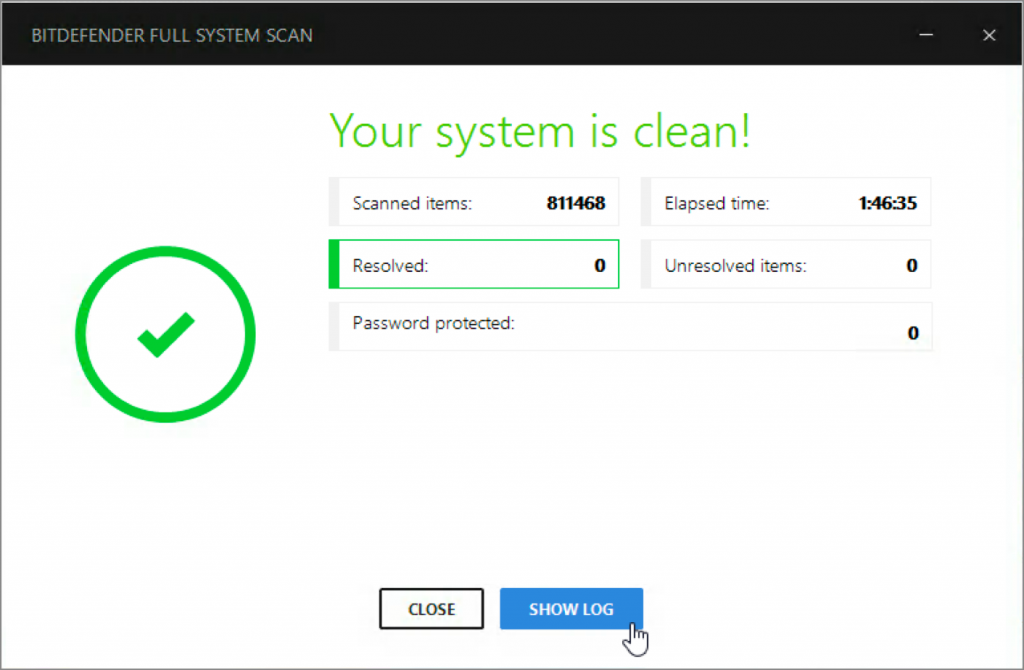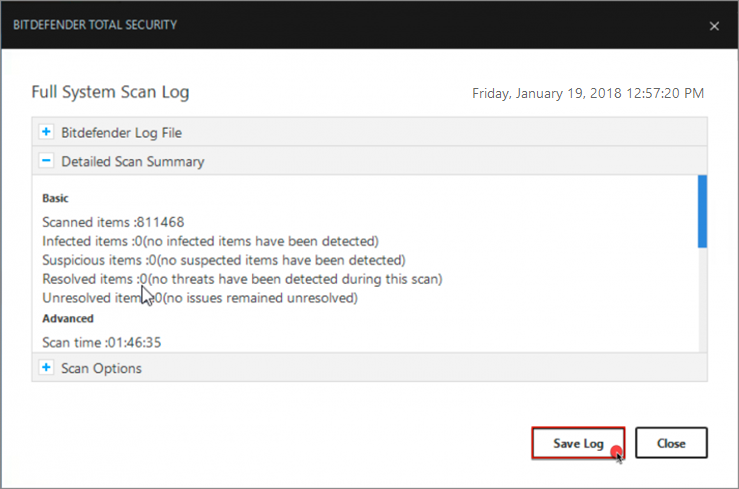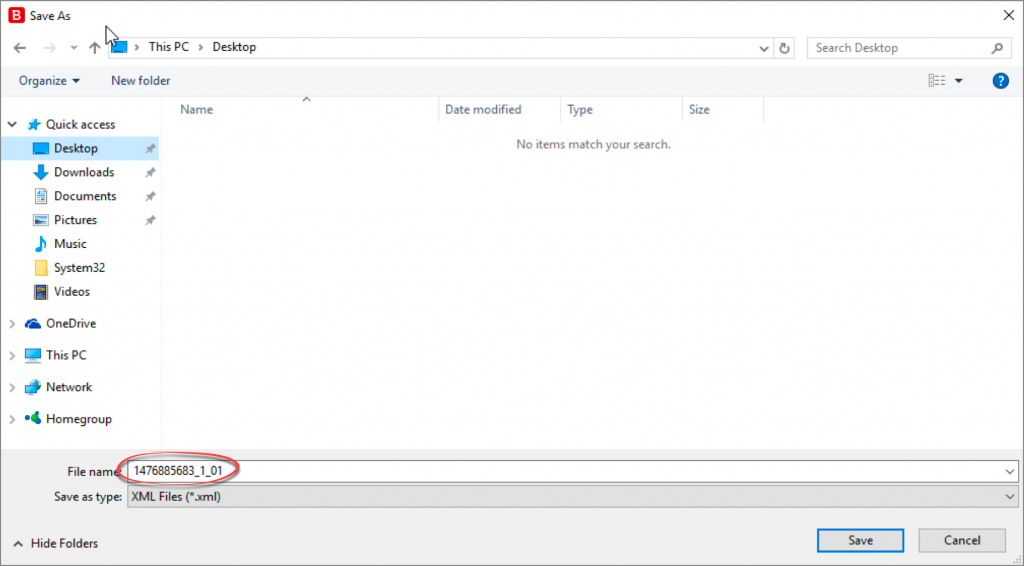 4. The scan log will be saved by default on your Desktop and will have a name like in this example: 14768883_1_01.xml
NOTE: If you want to manually remove an infected file from your computer, you have a detailed description on how to do that, here in our article.
If the Technical Support Team asked you for the scan log, please attach it to the reply to the opened ticket you have. If you don't have a ticket, you can use the Contact Form to open a new ticket.
Related Articles
Was this article helpful?