How to configure a custom scan with Bitdefender
To configure a custom scan in detail and then run it, follow the steps detailed below:
1. Click on Protection, on the left side bar of the Bitdefender interface.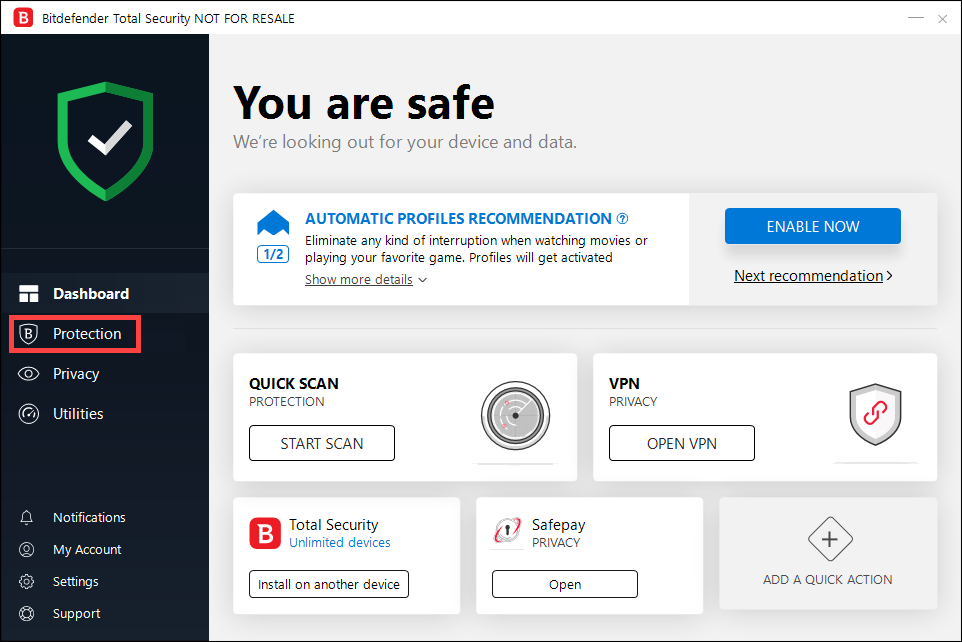 2. In the ANTIVIRUS pane, click Manage Scans.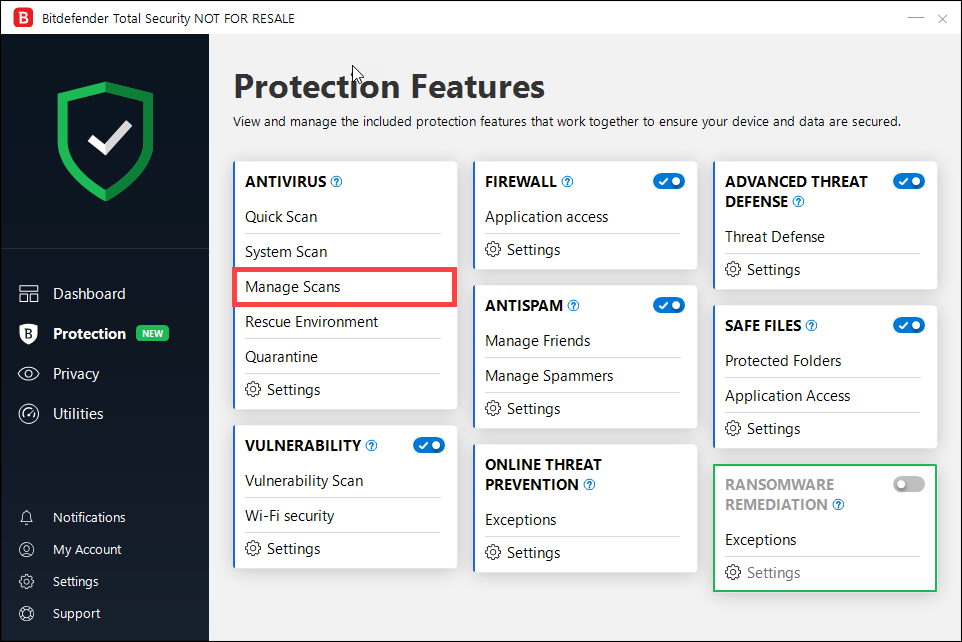 3. Click the Create a new task button.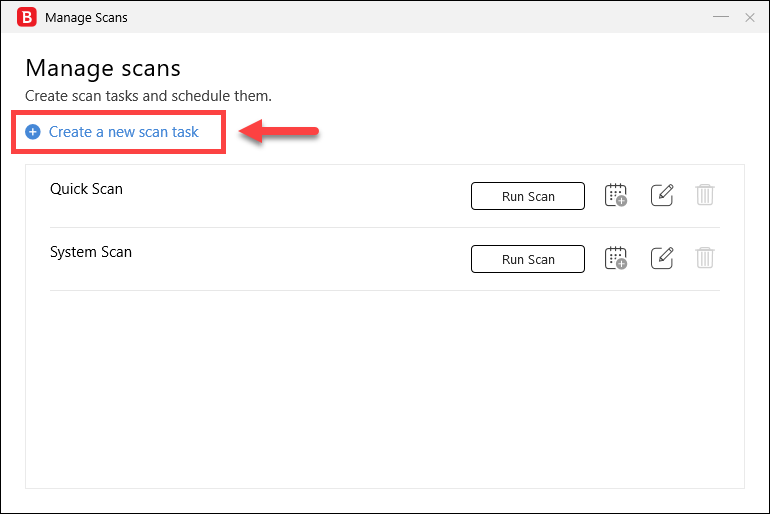 4. In the box next to Task Name, enter a name for the scan.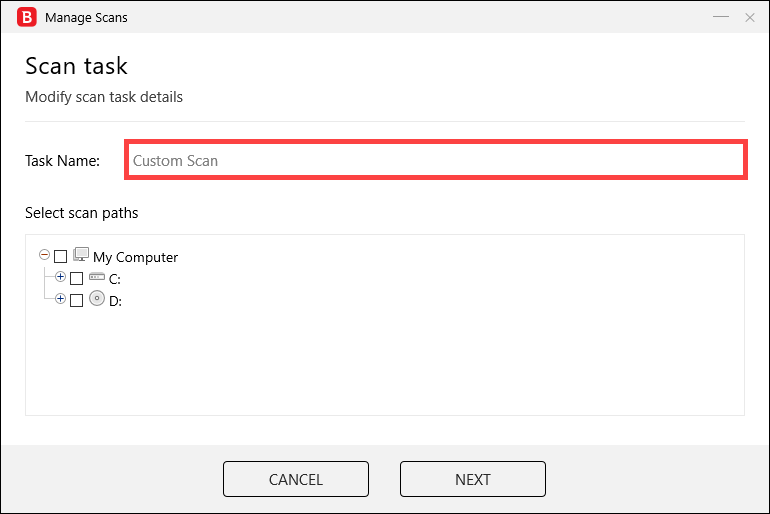 5. Under Select scan paths, you can choose which folders you want to scan.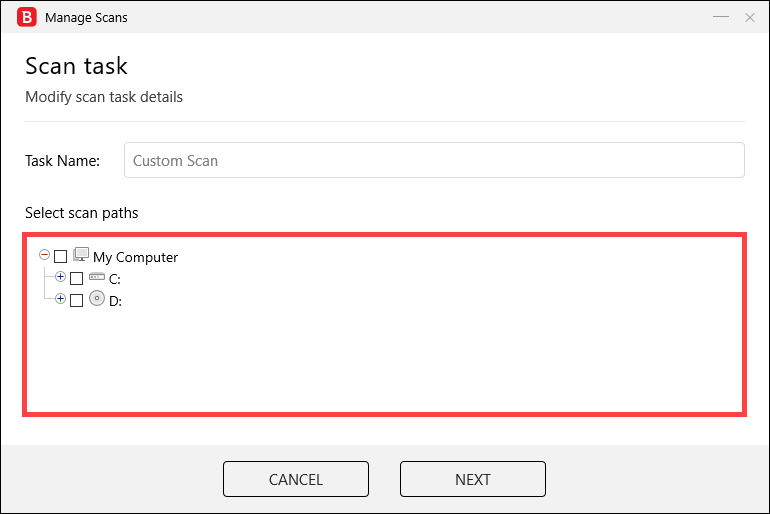 6. Click on NEXT.
7. In the new window, you can:
• Choose whether to Scan only applications or not.
• Select the priority of the task:
• Auto
• High
•Low
• Specify the action to be taken if no threats are found.
If you want to configure the scanning options in detail, click on Show advanced options.
When you're done, click NEXT to save the changes and close the window.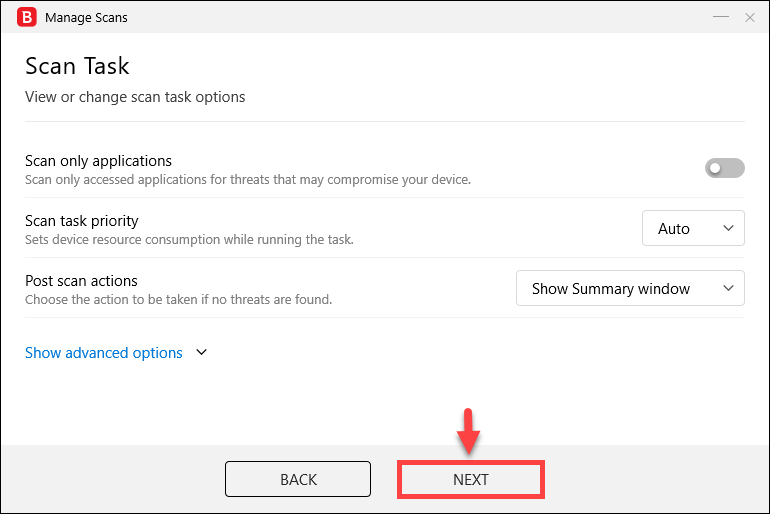 8. If you want to set a schedule for your scan task, use the Schedule switch. Select one of the corresponding options to set a schedule:
• At system startup
• Daily
• Monthly
• Weekly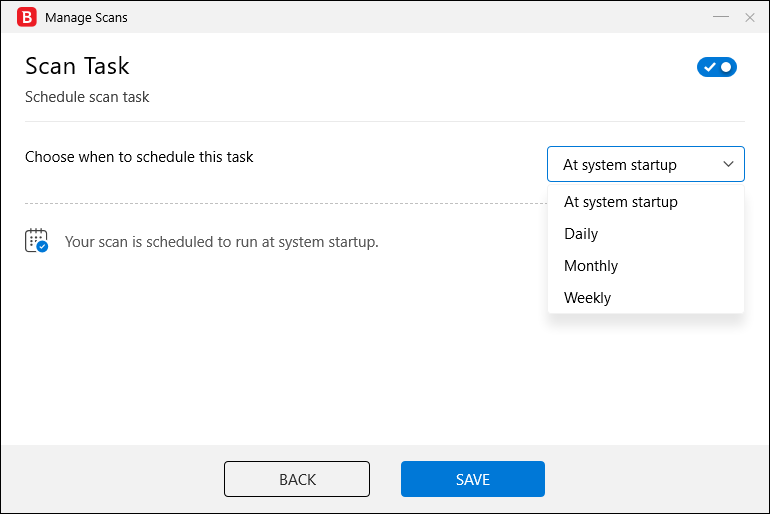 9. To complete the task you've just created, click the Run Scan button next to it.
Depending on the locations to be scanned, the scan may take a while. At the end of the scan, you will be prompted to choose the actions to be taken on the detected files, if any.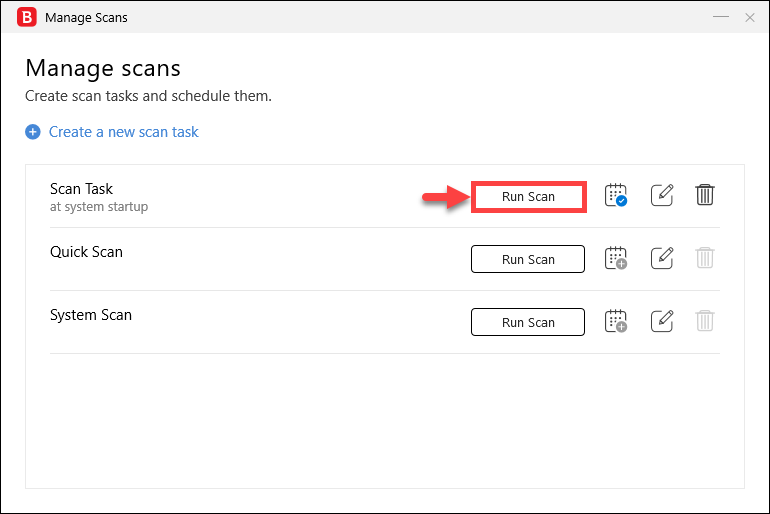 Related Articles
Was this article helpful?