What is Bitdefender Rescue Mode?
Rescue Mode (Rescue Environment on Windows 10) is a Bitdefender feature that allows you to scan and disinfect all existing hard drive partitions inside and outside of your operating system.
Some sophisticated malware, like rootkits, need to be removed before Windows starts. When Bitdefender detects a threat that cannot be removed, it prompts you to reboot the computer in Rescue Mode for clean-up and restoration. Simply click REBOOT IN RESCUE MODE at the end of the scan.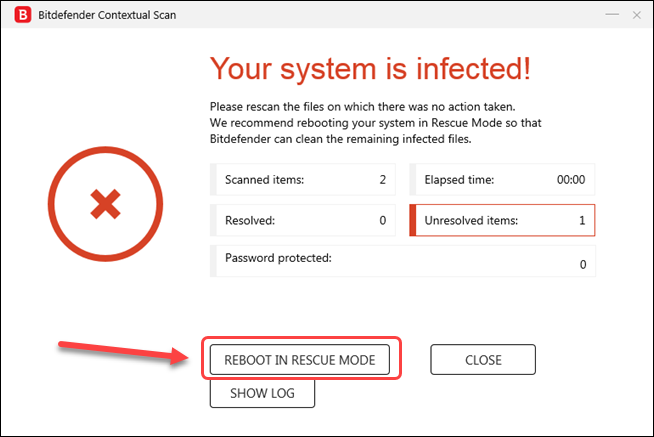 Another method to enter Rescue Mode is described below.
How to use Rescue Environment - Windows 10
How to use Rescue Mode - Windows 7, Windows 8 & 8.1
Was this article helpful?