How do I prevent my child from accessing a certain website?
Bitdefender Parental Advisor allows you to control the content accessed by your child while using his device. Before you can use this feature, though, you have to configure Parental Advisor.
NOTE: For more information on how to configure Parental Advisor, you can read our complete guide.
To block access to a website, you need to add it to the Exclusions list, as follows:
1. Go to your Bitdefender Central account by accesing https://central.bitdefender.com.
2. Log in to your Bitdefender account using your e-mail address and password.
3. Click Parental Advisor to access the dashboard.
4. Select your child's profile from the MY CHILDREN window.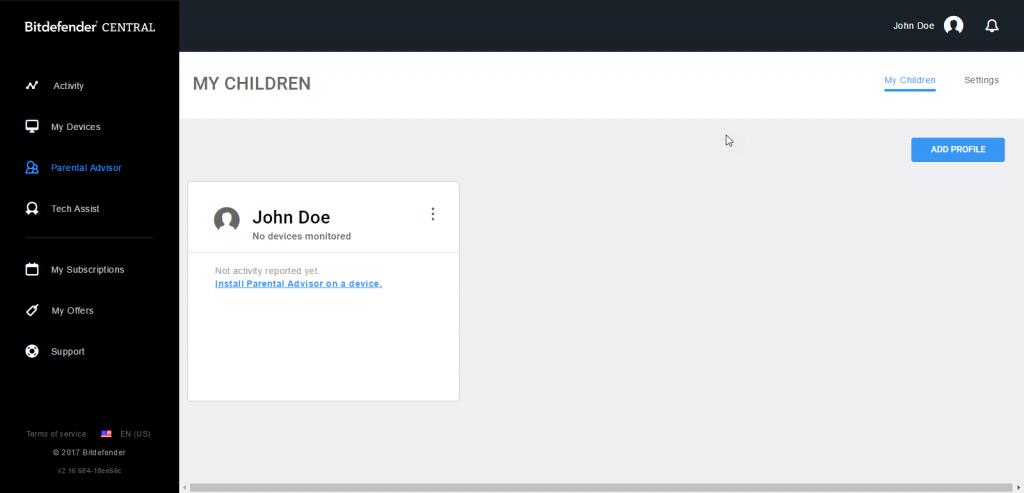 5. Select the Websites tab.
6. Click on the MANAGE button.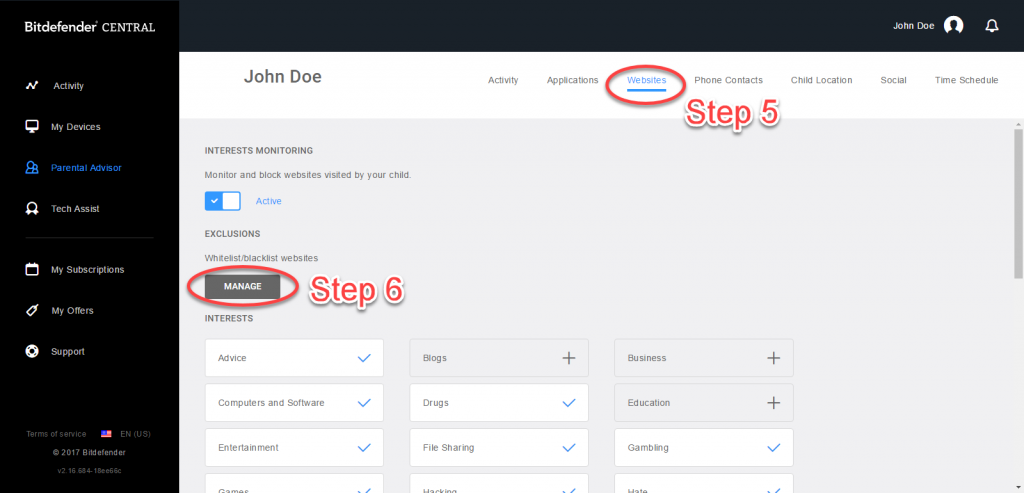 7. Type the address of the web page you want to block in the corresponding field.
NOTE: The address should be typed like in the following example: example.com.
Do not type http:// or https://.
8. Select Block.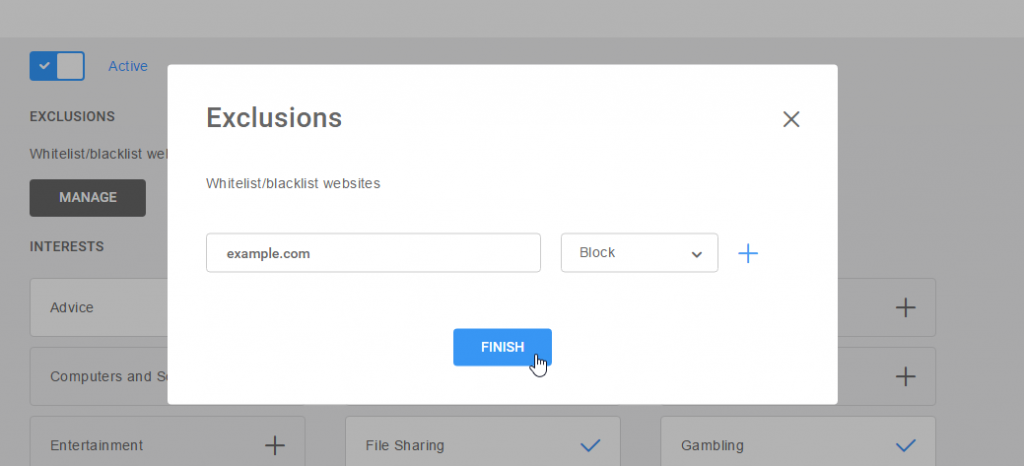 NOTE: If you want to allow your child to access a web page under any circumstances, click on Allow.
9. Click FINISH to save the changes.
Related Articles
Was this article helpful?