How do I add a new device to an existing Child profile or remove an old device?
To remove or add a new device to the child's existing Profile, visit the Parental Control tab under your Bitdefender Central account. There you will see the Windows displaying the child profile(s). Click on VIEW next to the child's name or select OPTIONS in the top right corner and select View Devices.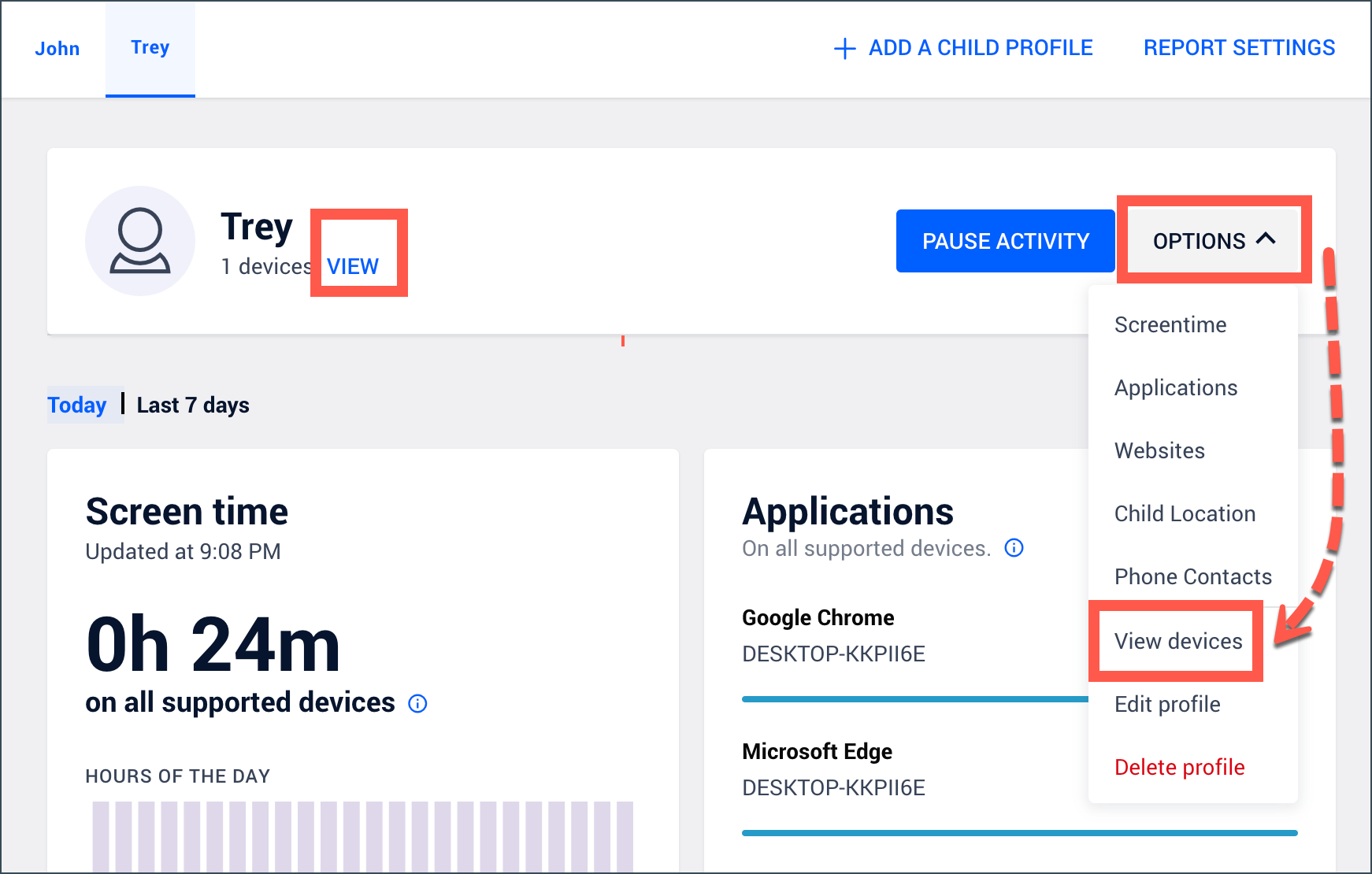 Unassigning a device
Assigning another device or installing on a new device
Was this article helpful?