How do I prevent my child from accessing a certain application?
Bitdefender Parental Advisor allows you to control the content accessed by your child while using the computer.
NOTE: If you haven't configured the Bitdefender Parental Advisor yet, you can do it now, by following the steps listed in this article.
To restrict access to an application, you will have to:
1. Go to https://central.bitdefender.com and access your Bitdefender Central account.
2. Log in to your Bitdefender account using the e-mail address and the password you previously provided.
3. Click on Parental Advisor to access the dashboard.
4. Select your child's profile from the MY CHILDREN window.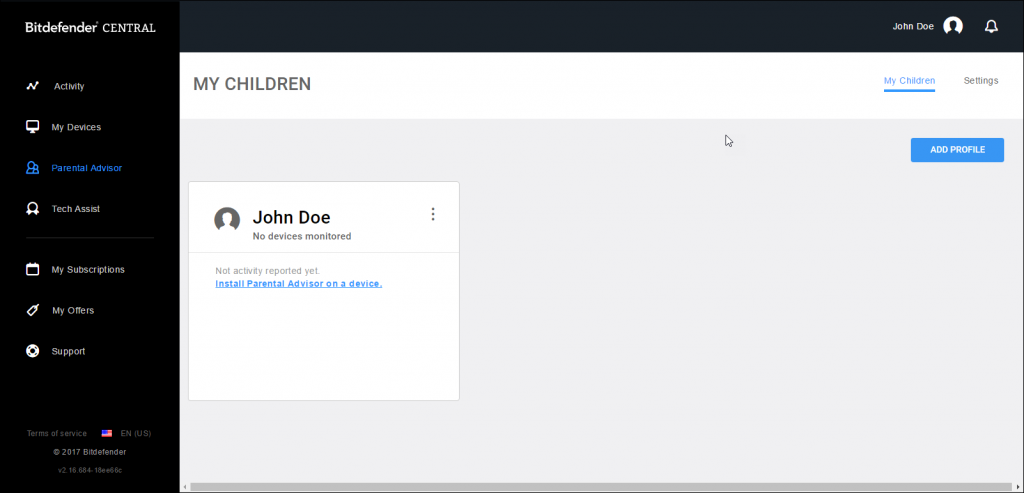 5. Select the Applications tab. A list of cards is displayed and each card represents an app your child uses.
6. Select the card with the app you want your child to stop using.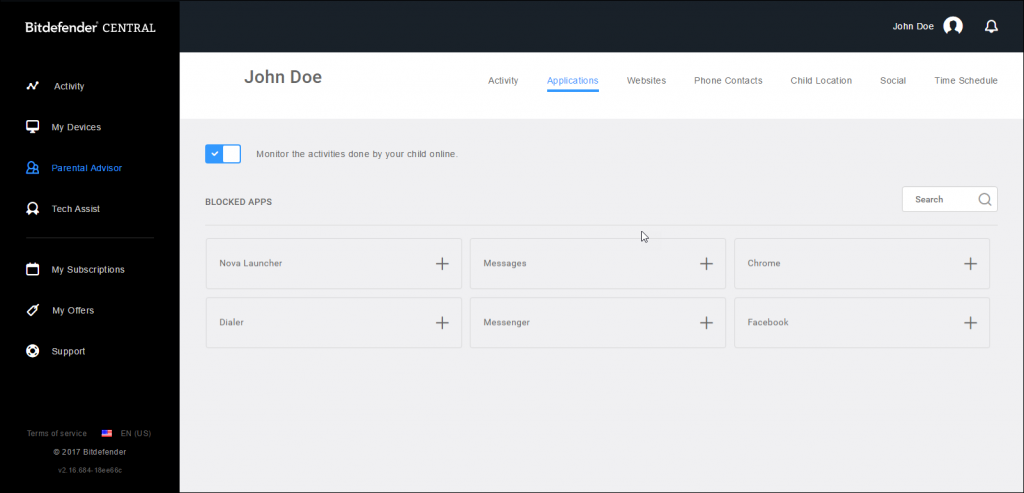 NOTE: The check mark symbol that appears indicates that your child will not be able to use the app.
Related Articles
Was this article helpful?