If you've recently installed Bitdefender Antivirus for Mac and noticed a major slowdown or BDLDaemon using too much CPU or memory, here you will find tips that can help get macOS run smoothly again.
ⓘ Note: This article is helpful to those who deal with a general system slowdown. If only your browser is lagging, check out this article instead.
What is BDLDaemon?
First, it's important to understand what BDLDaemon is and what it does. BDLDaemon is a process of Bitdefender Antivirus for Mac. Its main role is to actively protect macOS from cyber threats by scanning all processes that run in the background and removing malicious software. Every time the user or an application accesses a file or creates a new one, Bitdefender will monitor the app's process to block potential malicious code execution. This Bitdefender Antivirus for Mac component also ensures that the automatic update of the virus signature database works properly.
Sometimes, depending on your system configuration and active applications, the background scan might affect macOS performance, causing your Mac to become sluggish and unresponsive.  System configuration and installed applications are different for each Mac, but the trigger is the same: Bitdefender Shield monitors the activity of apps or system processes that continuously access resources.
Speed up your Mac
If your Mac is slow or the Activity Monitor window indicates that BDLDaemon is consuming an excessive amount of CPU resources, below are some instructions on how to remedy the situation.
The first thing you should do is check to see if the slowdown persists after you turn off Bitdefender Shield. When you disable the Shield function, Bitdefender only works as an on-demand scanner. It no longer scans constantly in the background. To turn off Bitdefender Shield:
1. Open the Bitdefender Antivirus for Mac interface.
2. On the left-side menu, click on Preferences.
3. In the Protection tab, toggle Bitdefender Shield to the off position so that it turns gray.
4. Click the OK button after choosing how long you want to stop the Antivirus for Mac shield.
5. Enter your Mac administrator name and password when requested, to allow the action.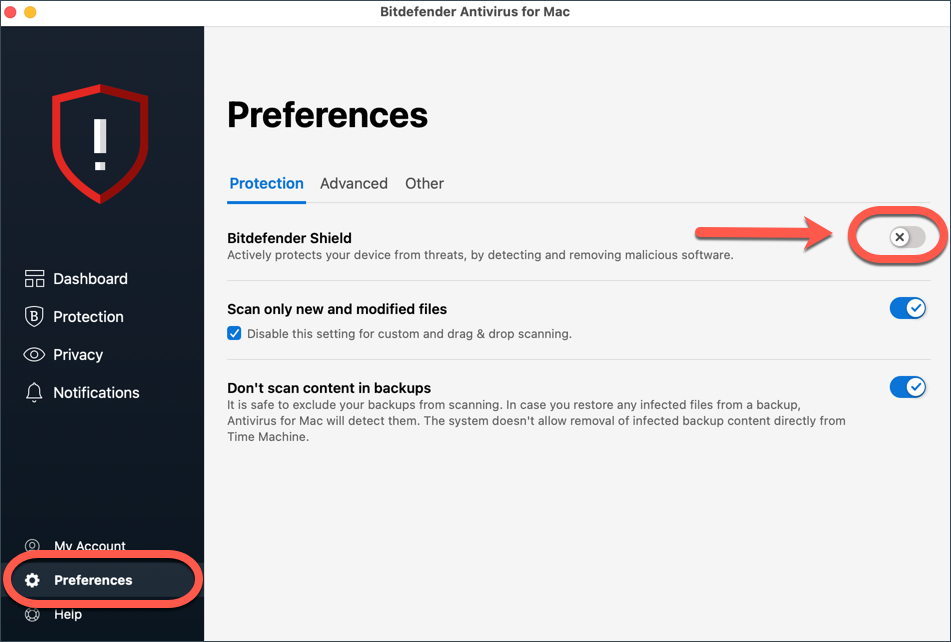 If your Mac is still running slowly when the shield is disabled, it means that the issue is not caused by Bitdefender. You might want to explore other causes why your Mac runs slowly.
If your Mac speeds up considerably when the shield is disabled, follow these troubleshooting steps:
1. Restart your Mac in Safe Boot.
This will automatically check the startup disk and will repair any potential errors. To do this, you can follow the instructions detailed here.
2. Run a First Aid on the startup disk (Macintosh HD) using Disk Utility from  Applications > Utilities.
ⓘ Note: For Yosemite 10.10.5 and Mavericks 10.9.5 you can also run Repair Permissions on the startup disk.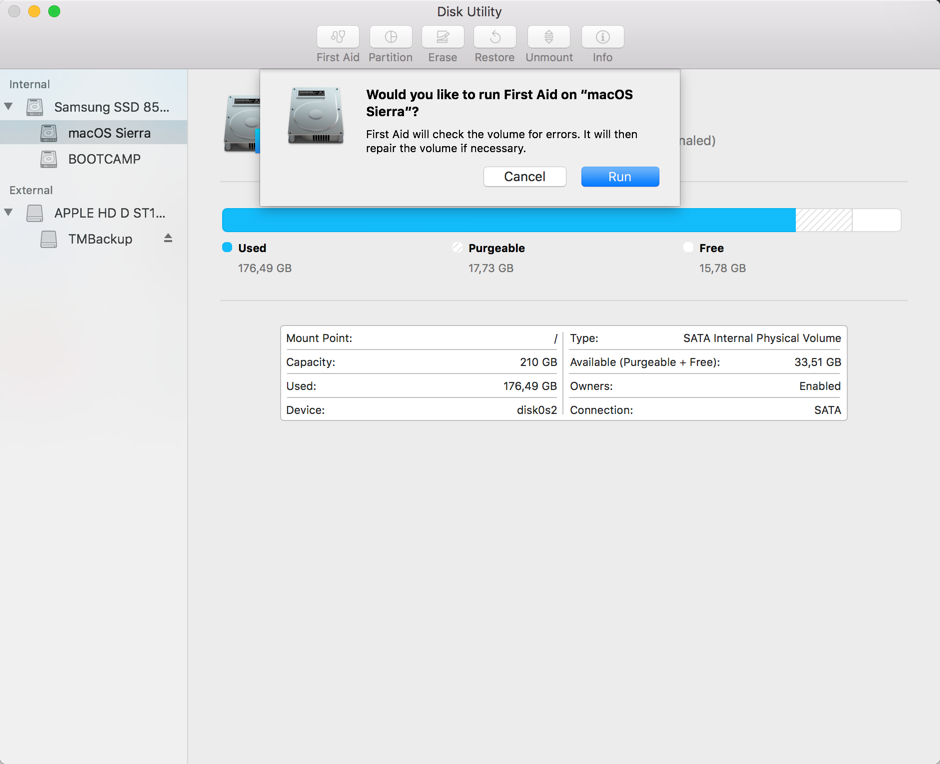 3. Next, restart your Mac in normal mode (without pressing any key) and rebuild the Spotlight index.
Spotlight is a macOS feature that creates an index of your hard drive data and allows you to find faster files stored on your Mac.  Step-by-step instructions are available in this article – How to rebuild the Spotlight index.
4. Run a Full Scan.
The Full Scan will create a cache database of all the files that were scanned.  The next scan will check the cache database. If the file has been modified or doesn't exist in the cache database, it will be scanned. Otherwise, if the file is marked as safe and there are no changes, it will be skipped. Most of the files are rarely modified, therefore this will improve the performance by scanning considerably fewer files.
ⓘ Note: Scan only new and changed files & Don't scan content in backups options under Preferences > Protection should be active.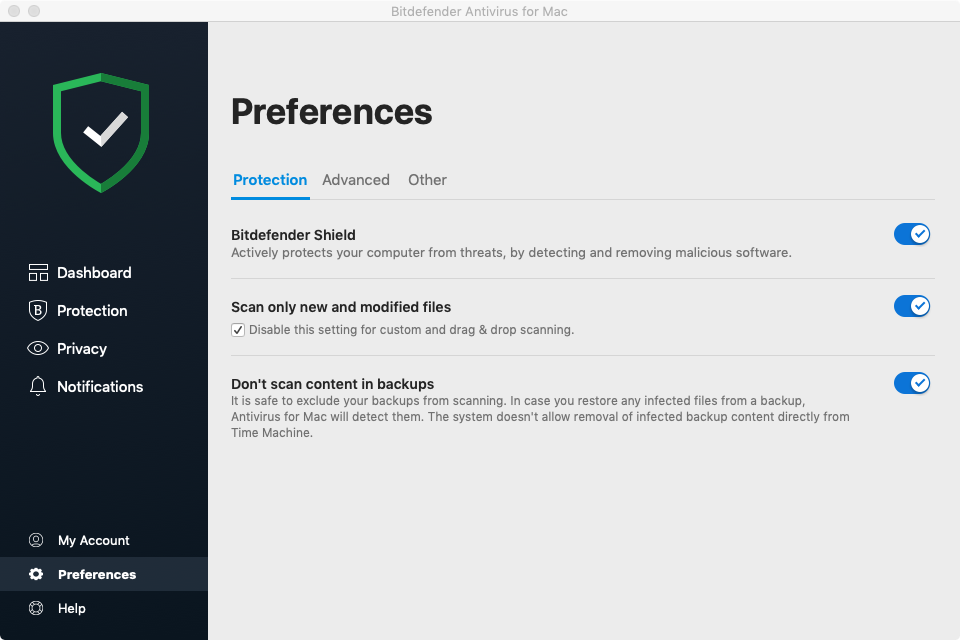 5. Check the Activity Monitor (you can open it from Applications > Utilities) to verify which other applications are using too many resources.
Applications that synchronize with the cloud servers usually modify their files or download new files on the local disk, triggering an intense background scan. Quit one by one such applications (e-mail apps, cloud backup apps, cloud storage apps) and check if there's any improvement.
6. Exclude any other backup drives if you use 3rd party applications. To learn more, see – How to add an exception in Bitdefender Antivirus for Mac.
7. Exclude any external or local NTFS drives/partitions, including Boot Camp:
Open the main Bitdefender window.
Click on Protection and go to the Antivirus tab.
In the Exceptions panel, click Open.
Use the "+" button to add a drive/item or simply drag & drop the drive.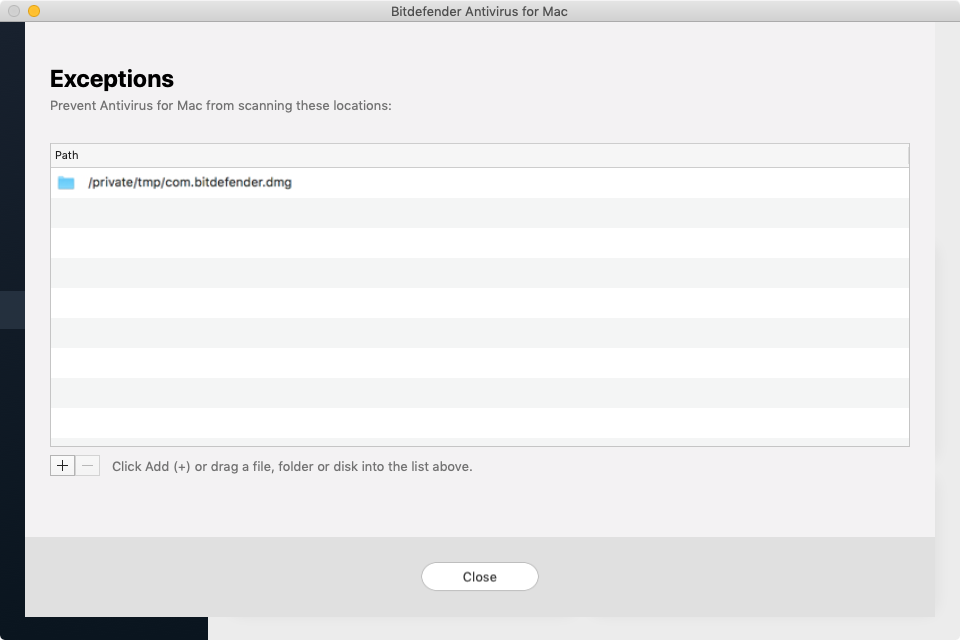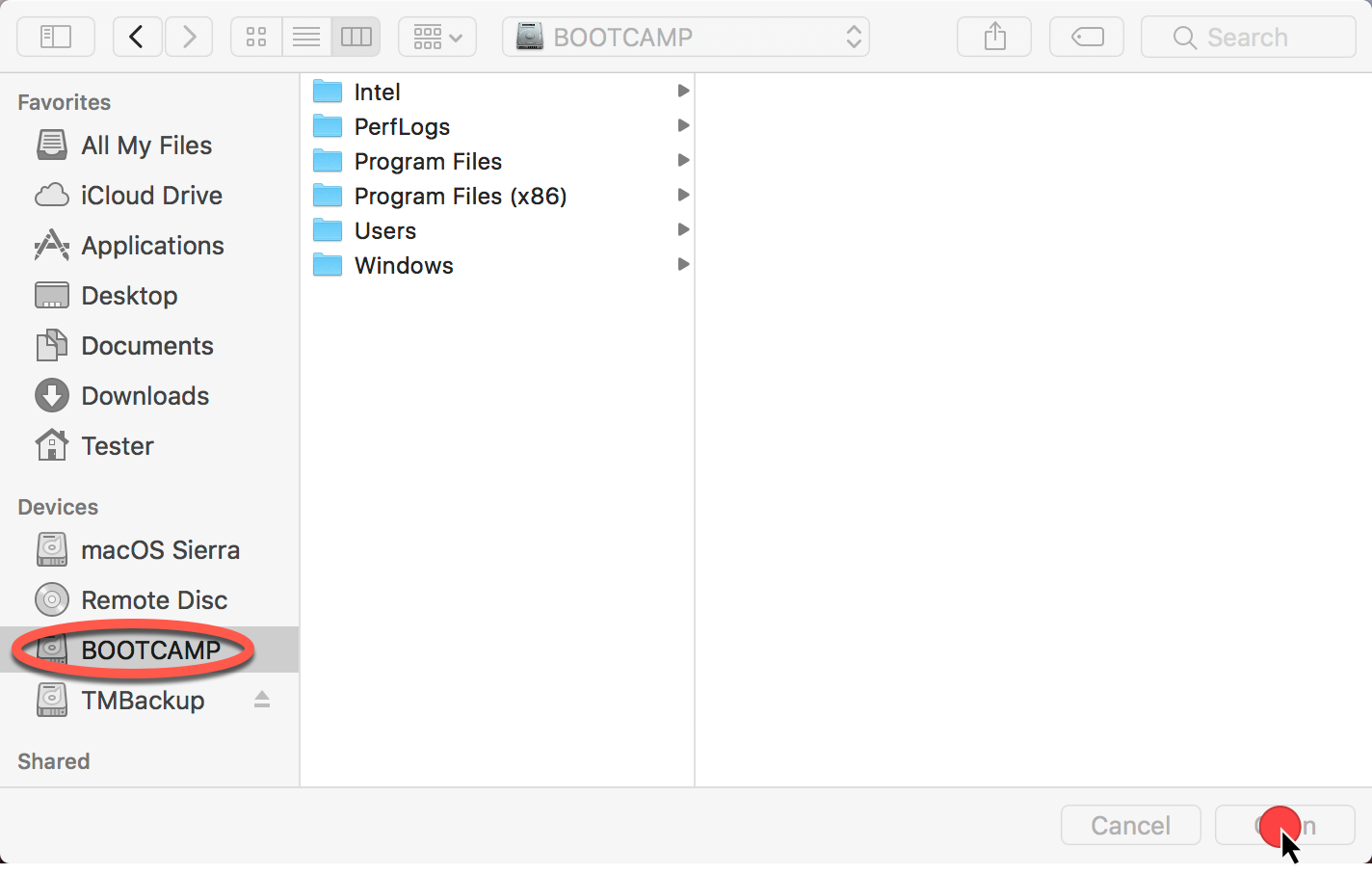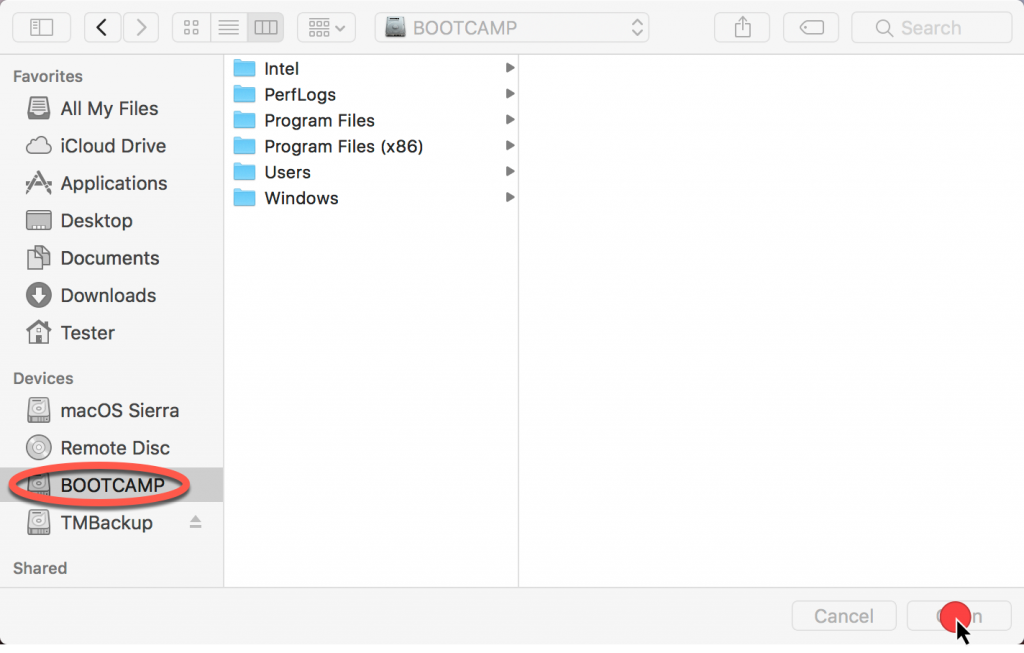 8. Disable file sharing for Parallels:
Open Parallels
Go to Options
Go to Sharing
Disable Shortcuts to virtual disks on Mac desktop
If you've tried all the above and BDLDaemon still uses a lot of CPU or RAM memory, it's time to contact Bitdefender Support. The support team can help you diagnose the problem and provide a solution. Use the contact form to open a new ticket or reply using your existing support case number and attach the following: