How do I see how much time my child spends on his/her device?
In order to see how much time the child spends on the device you can go to your Bitdefender Central account using a browser.
In the Screen time panel from your child's profile for Parental Control you will be able to see how much time was spent on each registered device, and what the child was doing.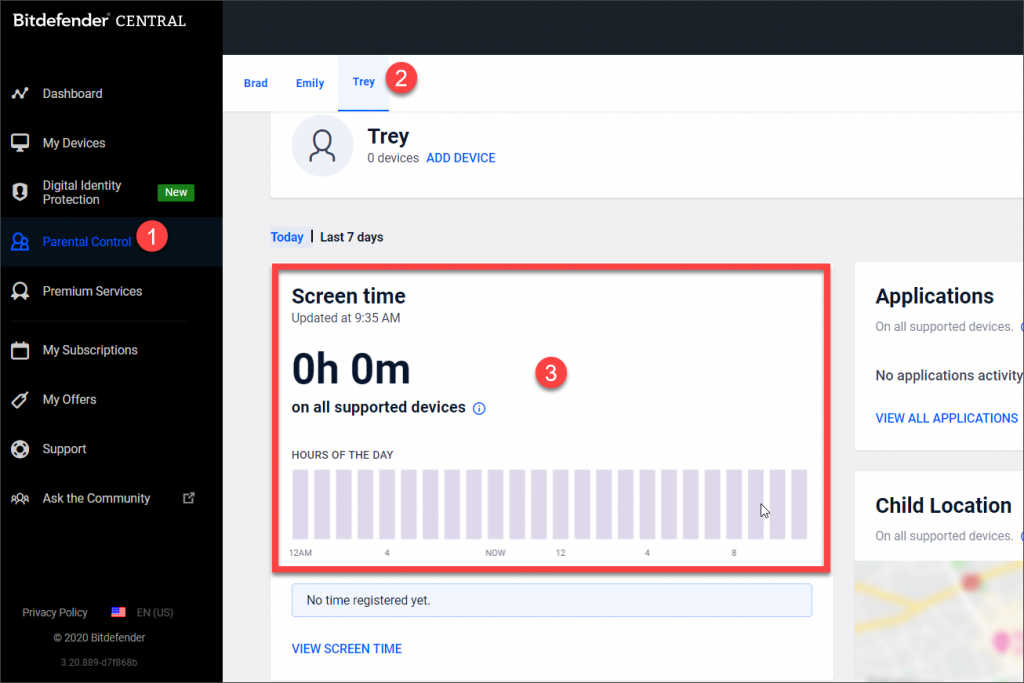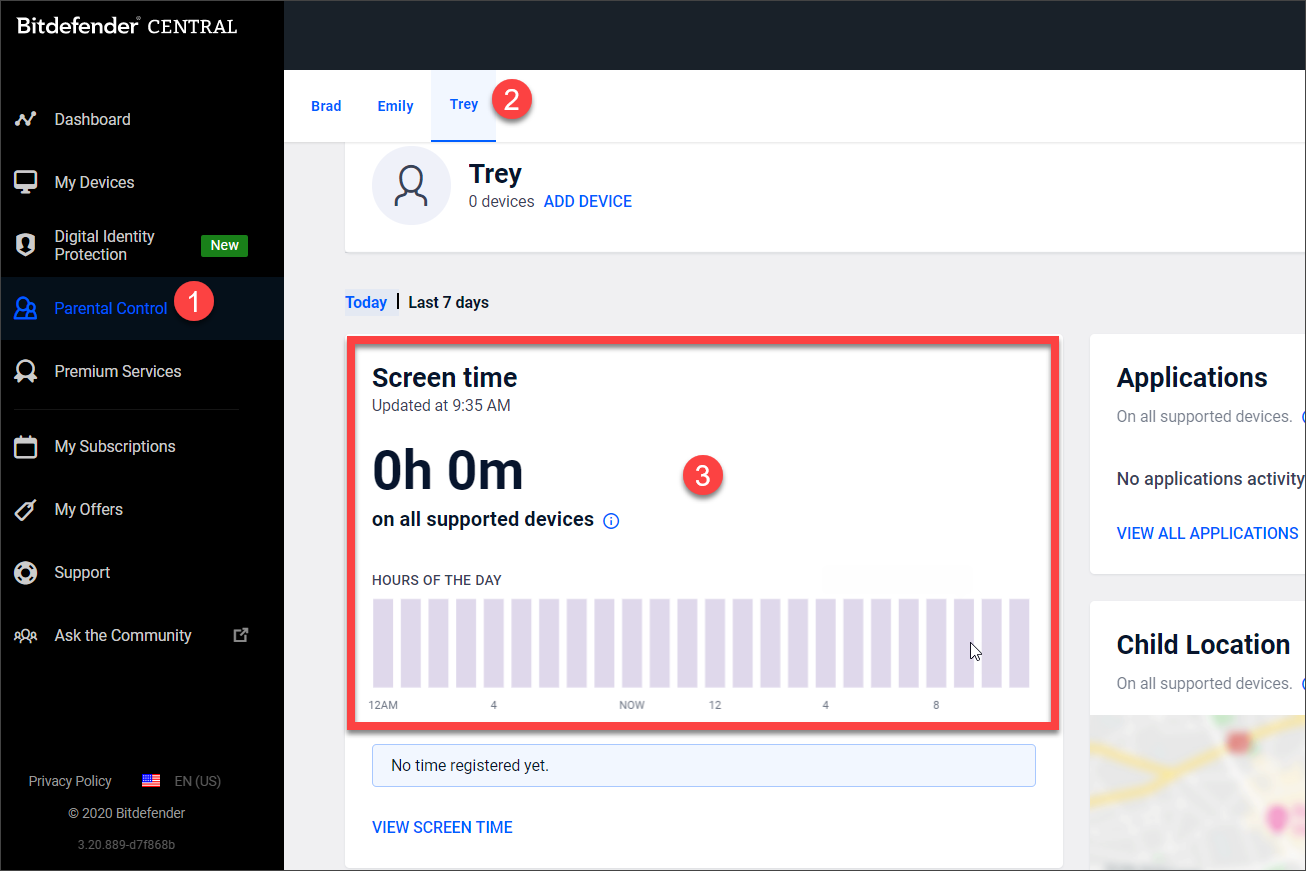 Was this article helpful?