How to turn off banking related VPN notifications in Bitdefender Mobile Security
Each time you access a banking site on your Android device, Bitdefender Mobile Security is set to notify you to use Bitdefender VPN. The notification appears in the status bar.

We recommend you to use Bitdefender VPN while you are signed in into your bank account so that your data can stay safe from potential security breaches.
To disable the banking related VPN notifications:
1. Tap More on the bottom navigation bar.
2. Tap ⚙︎ Settings.
3. Turn off the Extra privacy for banking pages switch in the Web Protection pane.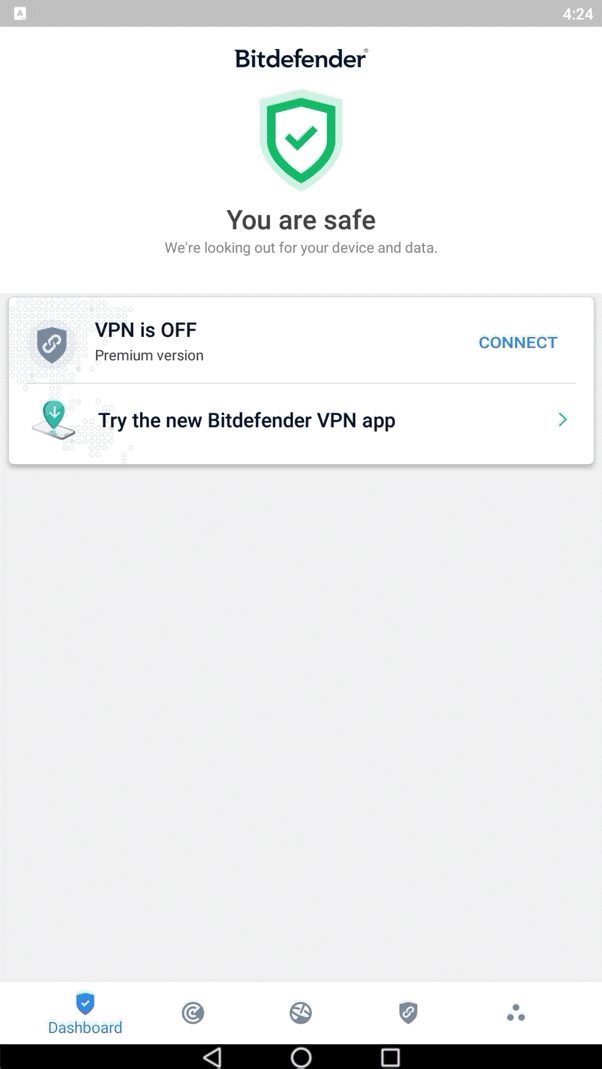 Was this article helpful?