How to change the email address of your Bitdefender Central account
When registering in Bitdefender Central, users have to provide a valid e-mail address, where they will receive various information regarding their account. However, the email can be changed at any time, by following the steps detailed below:
1. Go to Bitdefender Central and log in to your account.
2. Click on the Account Info button in the upper right corner of the screen.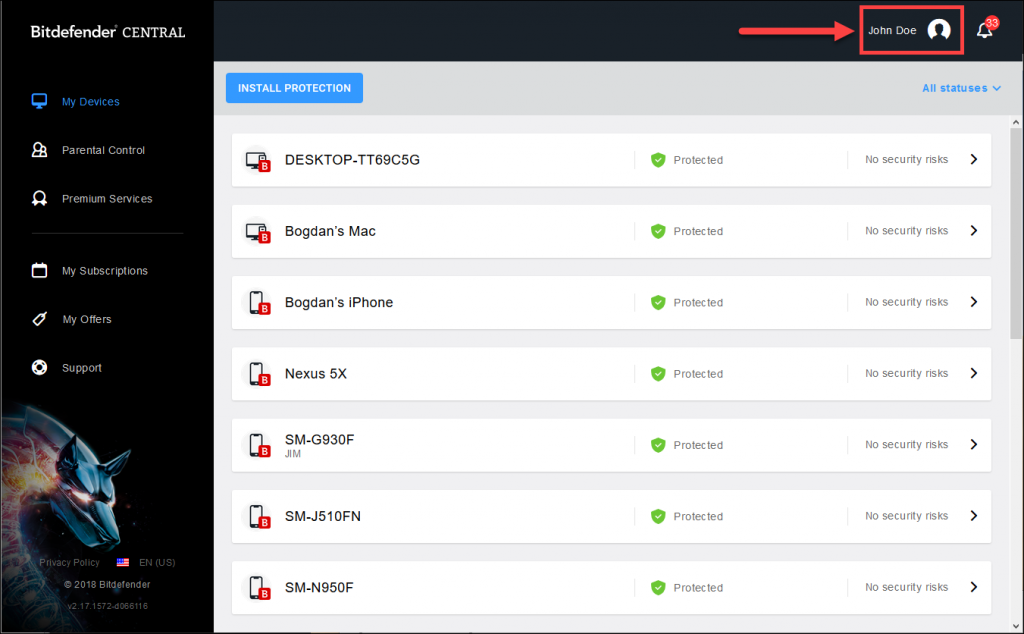 3. Click on My Account.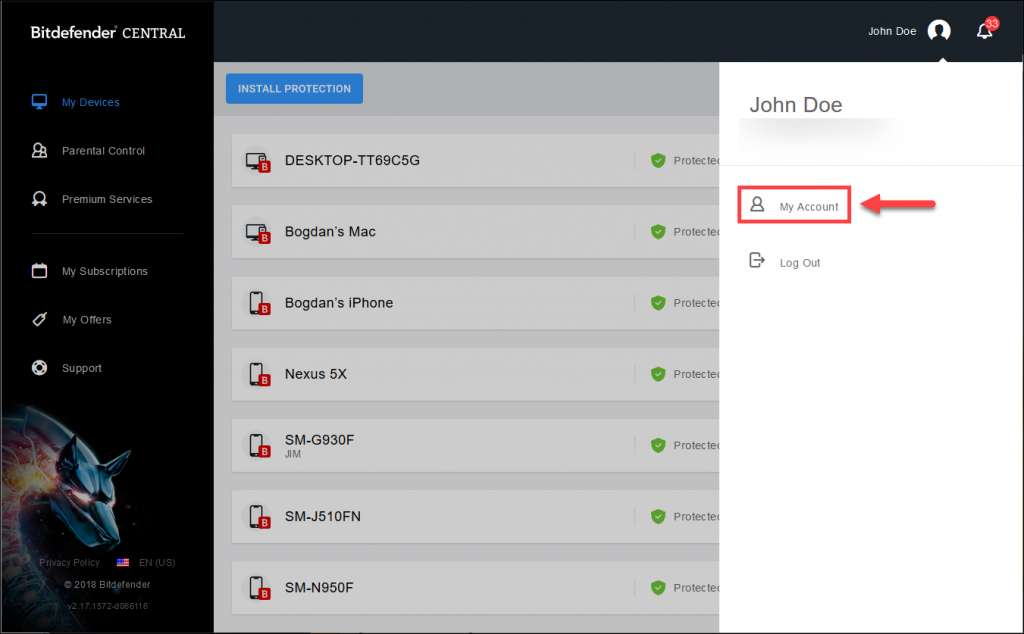 4. In the Profile tab, click on the CHANGE EMAIL button.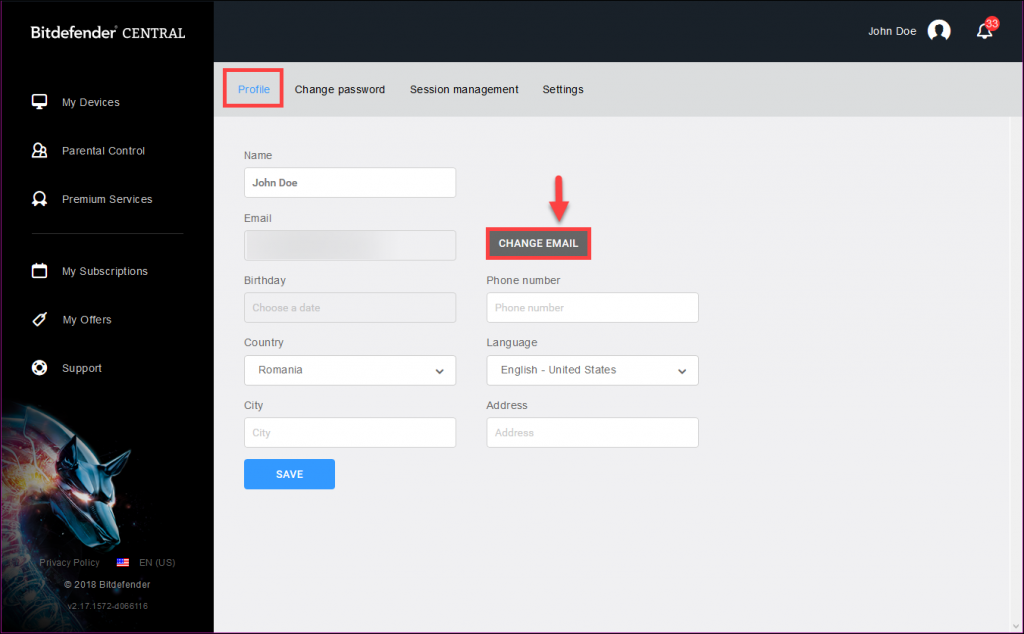 5. A new window will open. Type the new email address in the first field, then do it again in the field below in order to confirm it. Now type the password for your Bitdefender Central account in the last box.
NOTE: Type the password that you are currently using in order to log in to Bitdefender Central.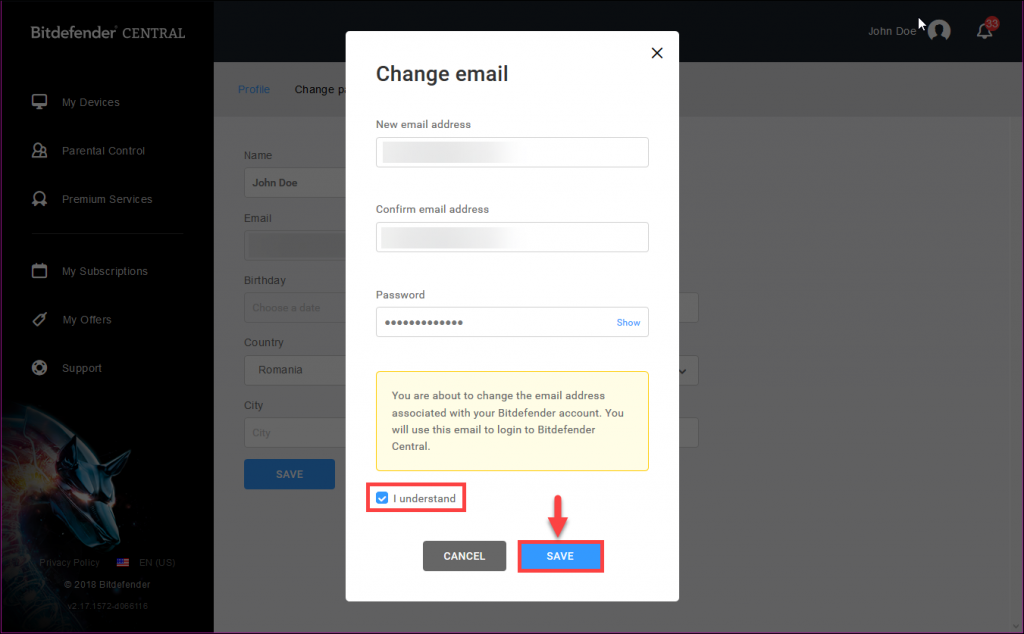 6. Check the box next to "I understand".
7. Finally, tap on SAVE.
You have now changed the email address associated with your Bitdefender Central account.
Was this article helpful?