How to delete your Bitdefender Central account
In this article, we are going to show you how to delete your Bitdefender Central account. Before deleting the account, make sure to read – What is Bitdefender Central and how to use it.
---
Step 1. Go to https://central.bitdefender.com and sign in. 
Step 2. Click the account icon

 in the upper right hand corner of the page and choose Bitdefender Account.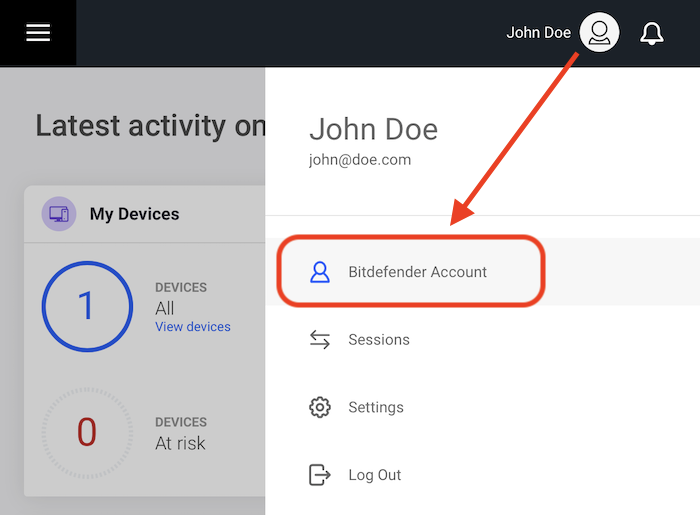 Step 3. The option will open in a new tab. Click on Data & Privacy, then choose Delete account.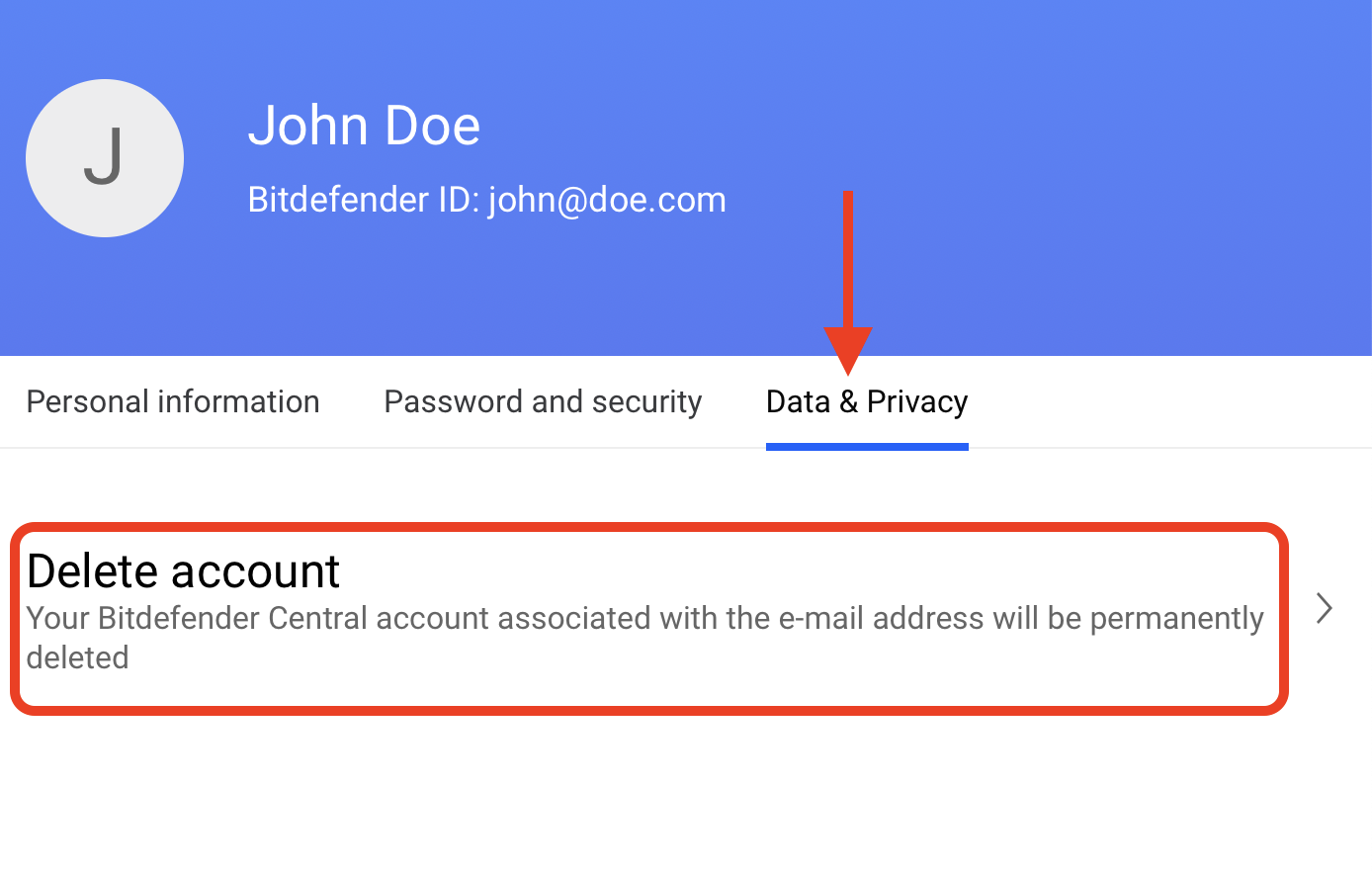 Step 4. Select the reason for choosing to delete this account, then press CONTINUE.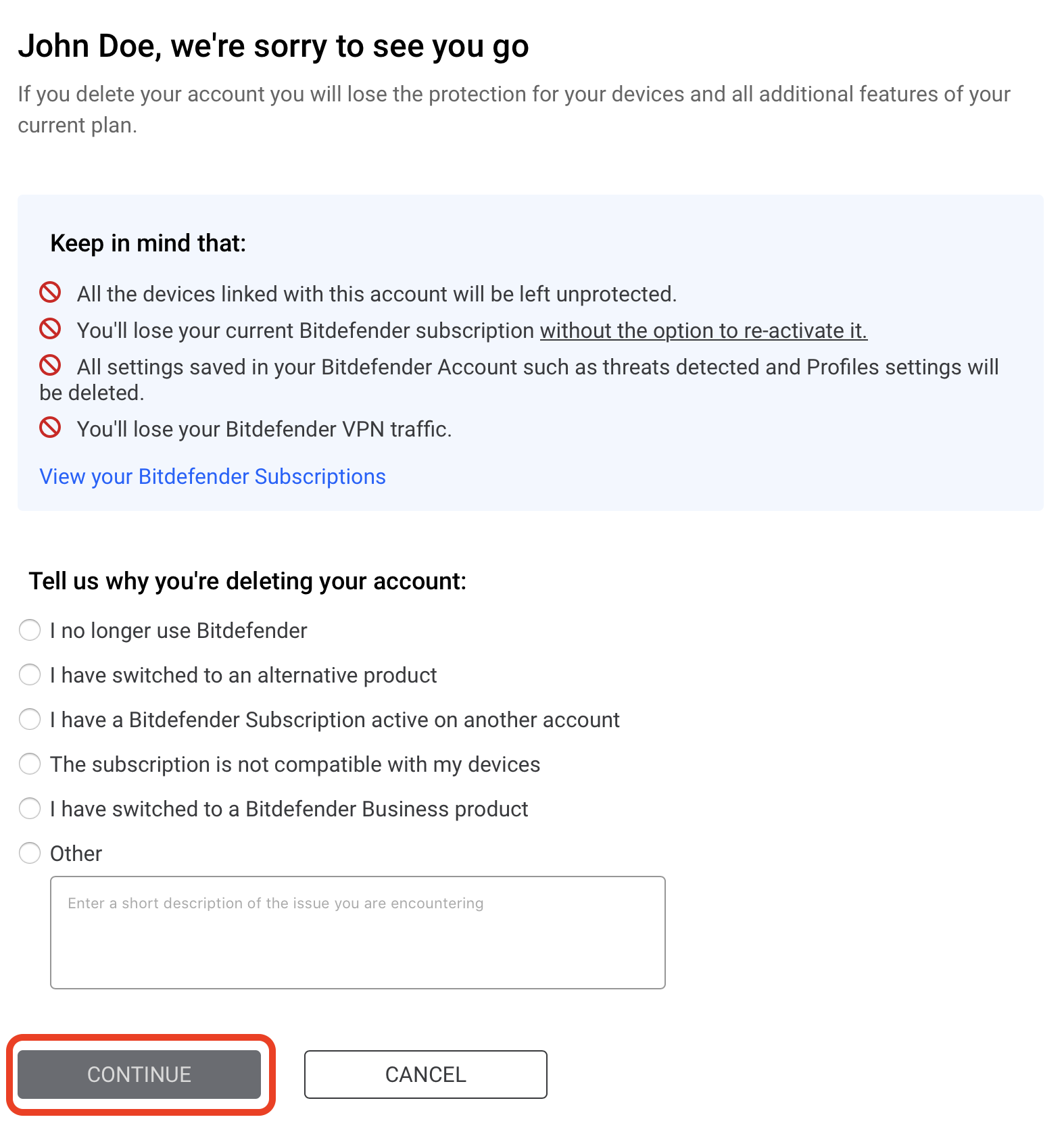 Step 5.  Confirm the action by entering the password of your Central account, then click on DELETE ACCOUNT.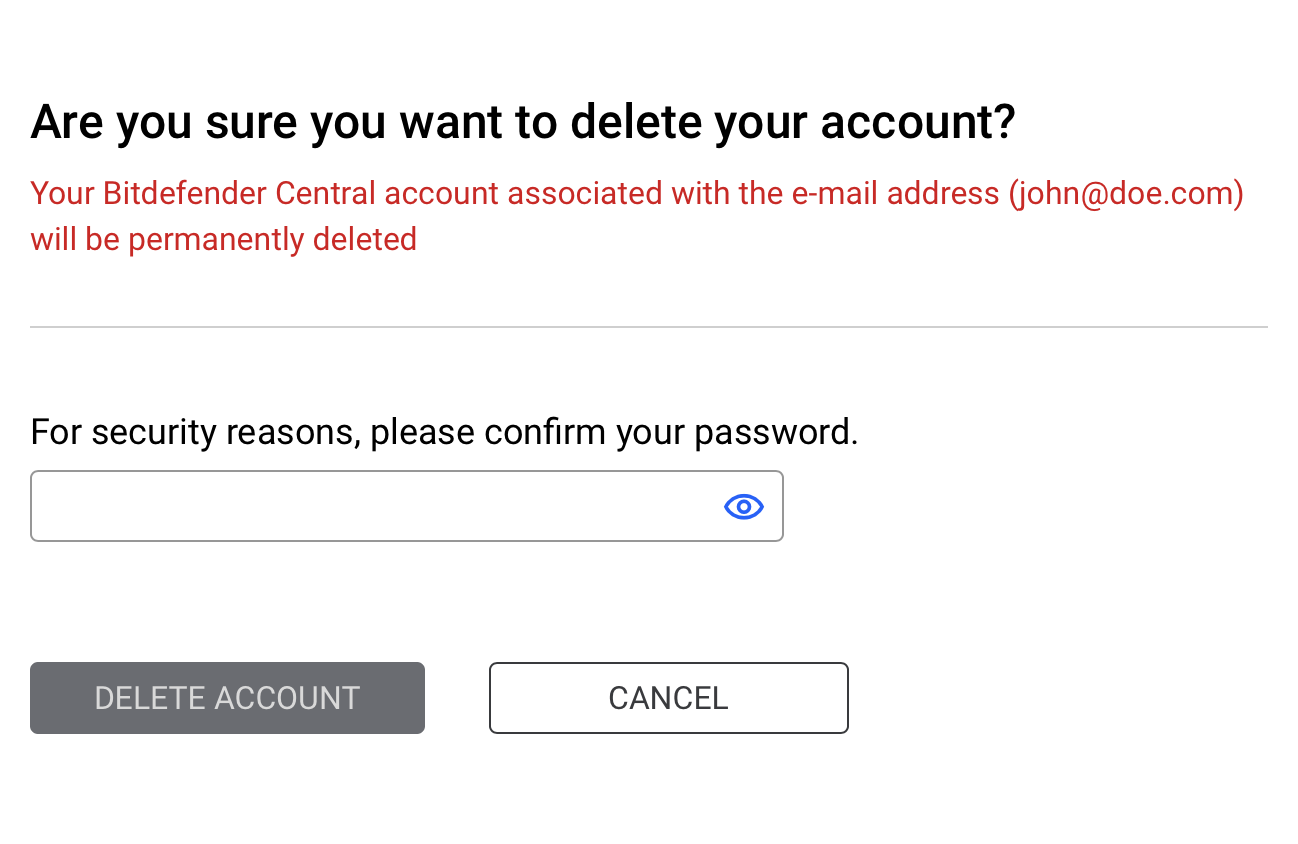 Your Bitdefender Central account is now deleted.
NOTE: You can use the same e-mail to create a new Central account at a later date and you'll be able to choose a new password.

Was this article helpful?