You can remove Bitdefender BOX from your Bitdefender Central account if the BOX is no longer in your possession, it's inactive and longer works, or if you simply want to take Bitdefender BOX off your home network.
Proceed as follows:
1. Open the Bitdefender Central app installed on your smartphone and go to the "Devices" icon at the bottom of the screen.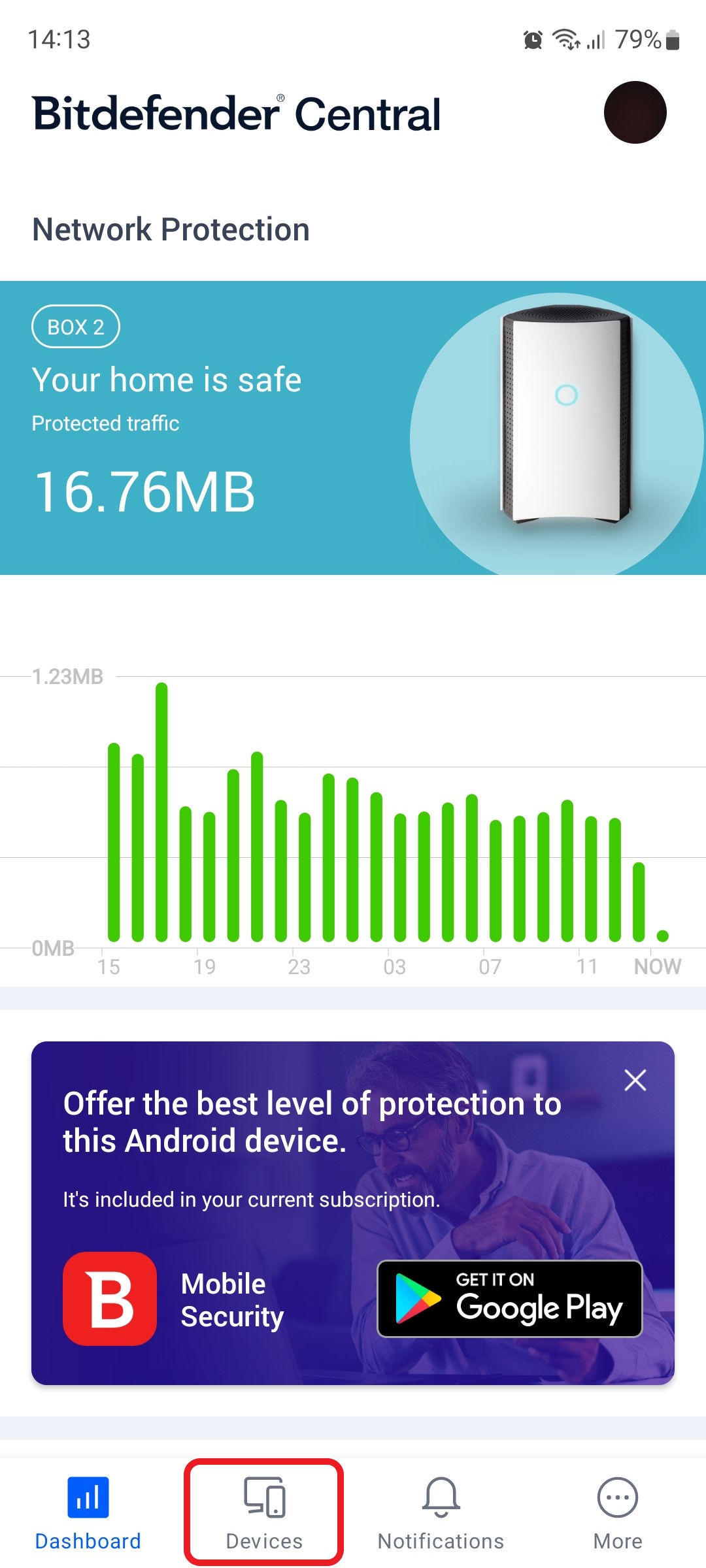 2. Next, select Bitdefender BOX in the list of devices.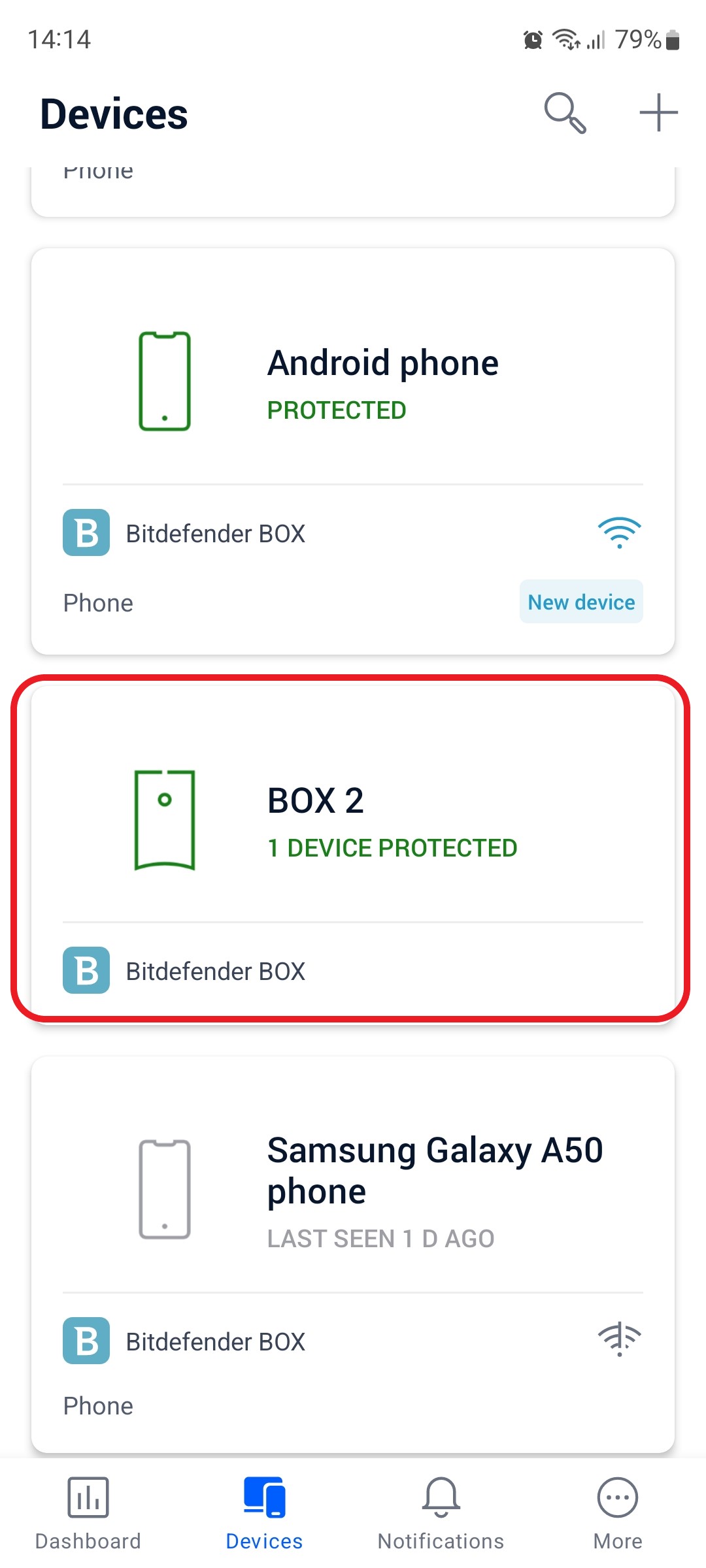 3. Then tap the small cogwheel in the top right corner to enter the Bitdefender BOX settings.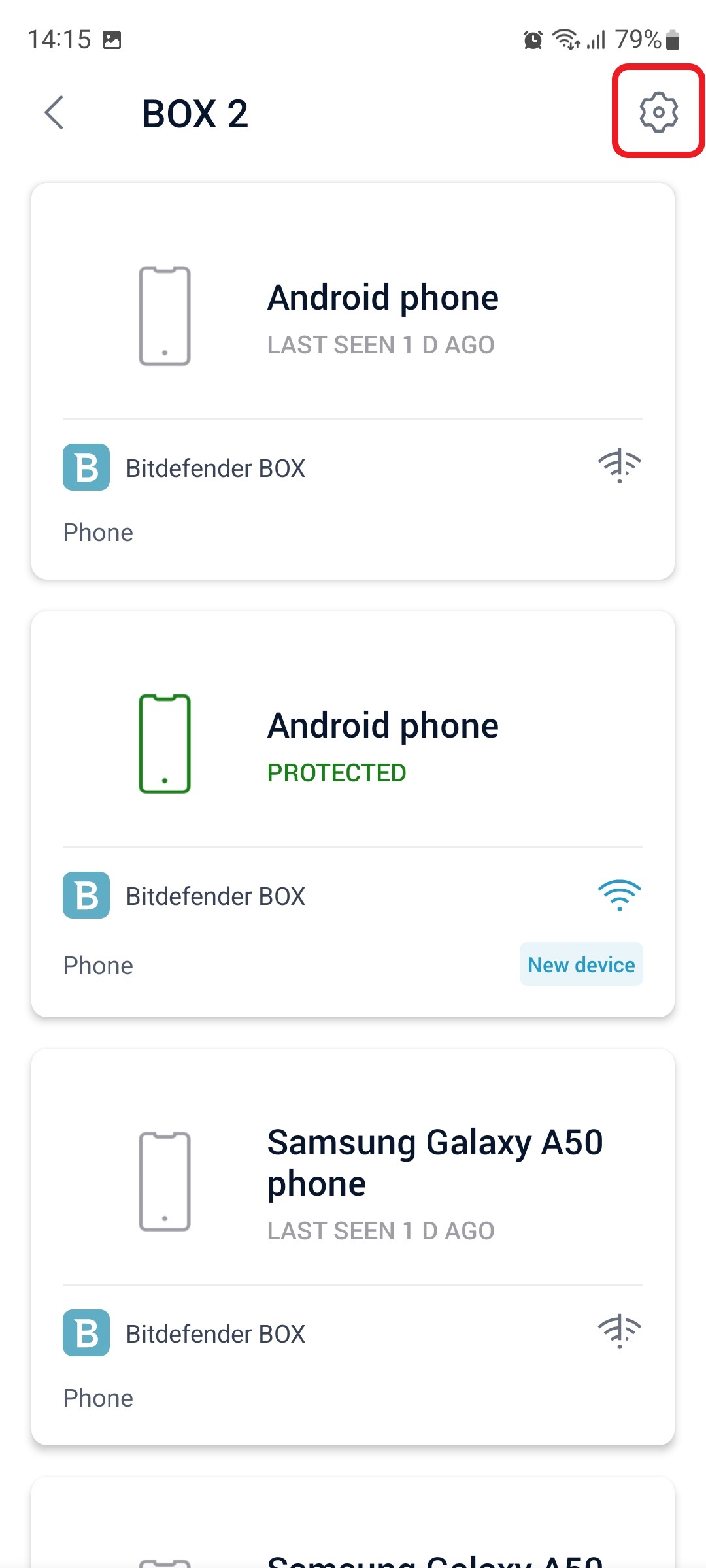 4. After opening the Settings menu, scroll down and then tap on the "Remove Bitdefender BOX" entry. Follow the on-screen instructions to finish removing Bitdefender BOX from your home network.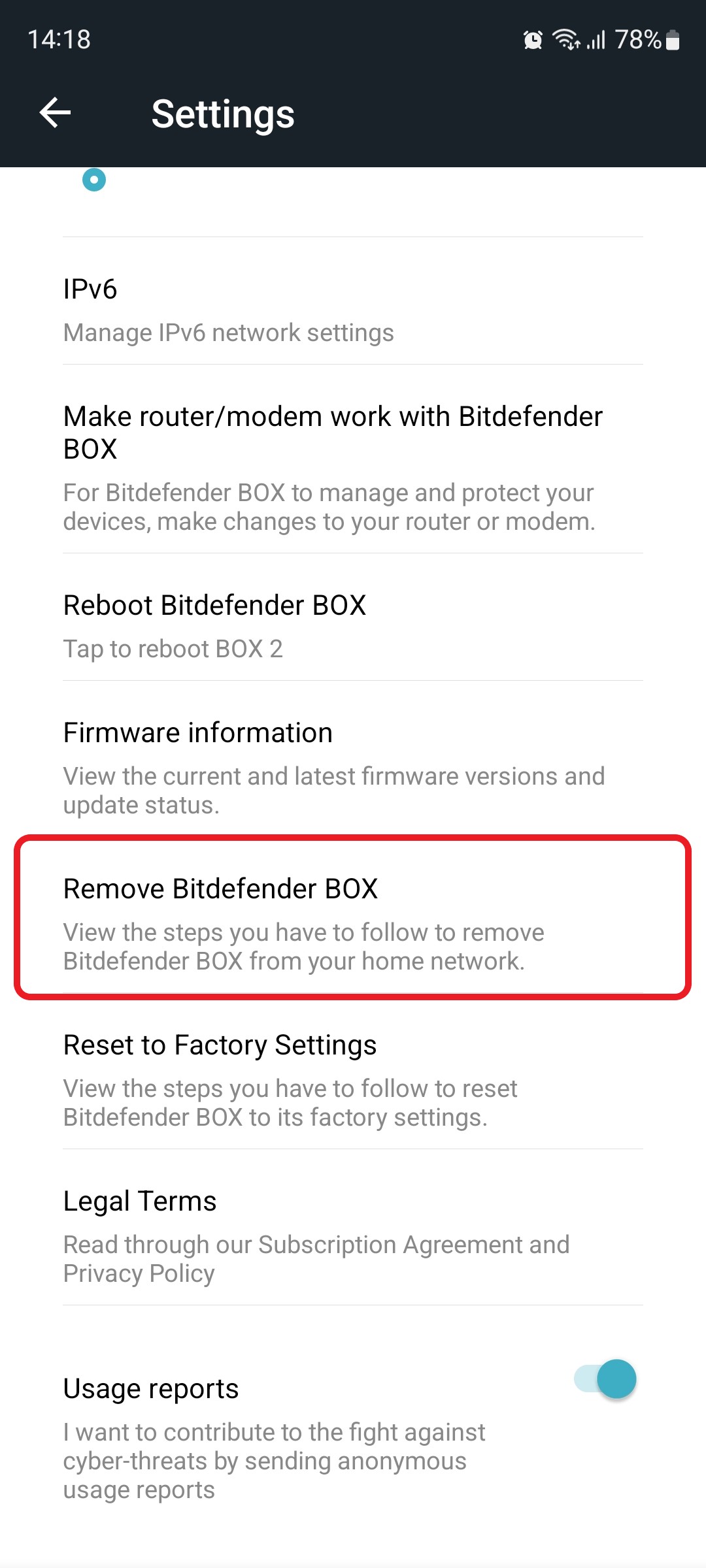 Still Need Help? Contact Us! If these steps don't fix your issue, click here to get in touch with a Bitdefender BOX representative. Our Support lines are open 24/7.