How to remove Bitdefender Box from Central
In order to remove the Bitdefender BOX follow the steps below:
1. Open the Bitdefender Central app from your smartphone.
2. Go to the "Devices" tab and press the settings wheel from the top right corner.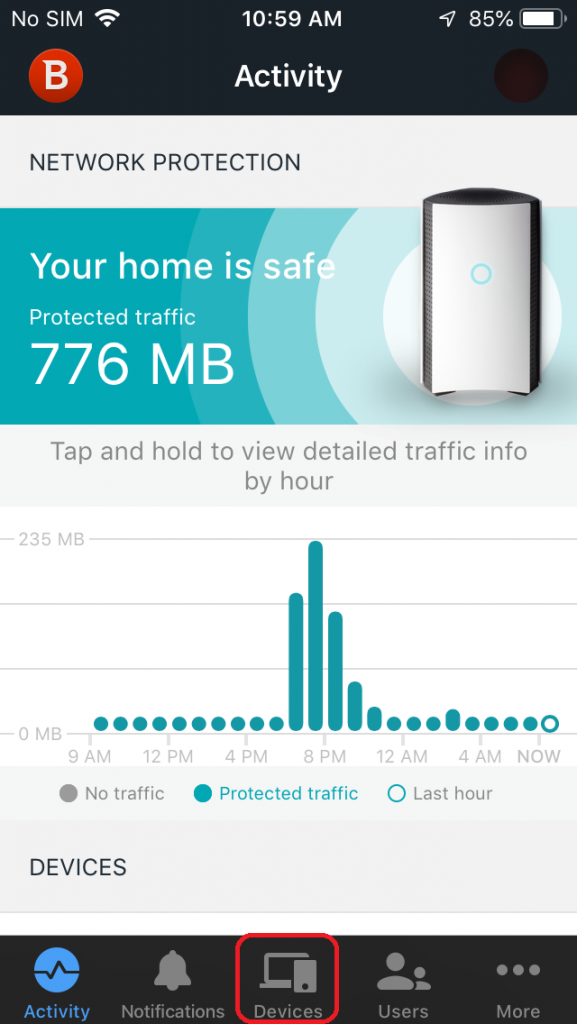 3. Go to "Remove Bitdefender BOX" and follow the on-screen instructions.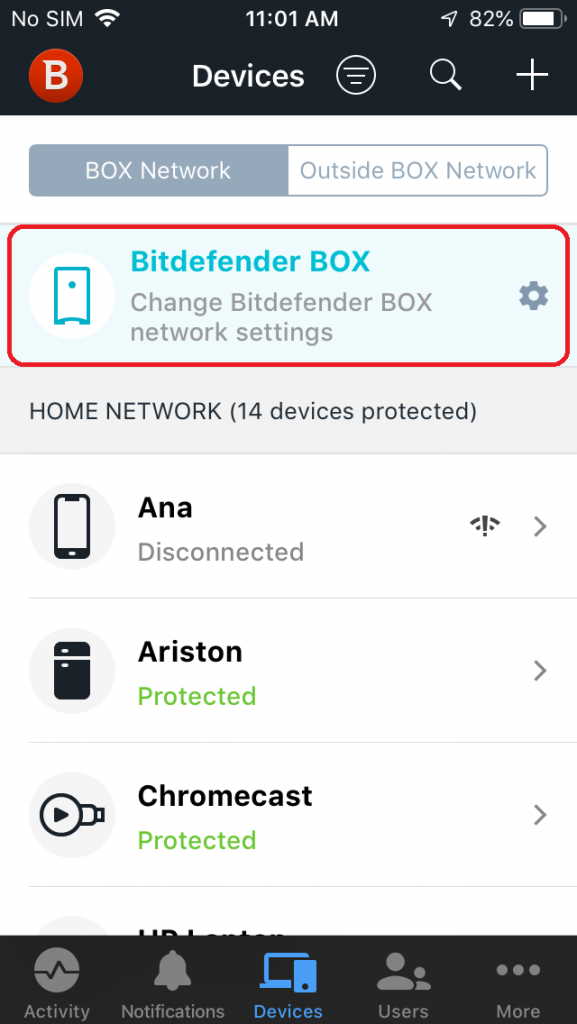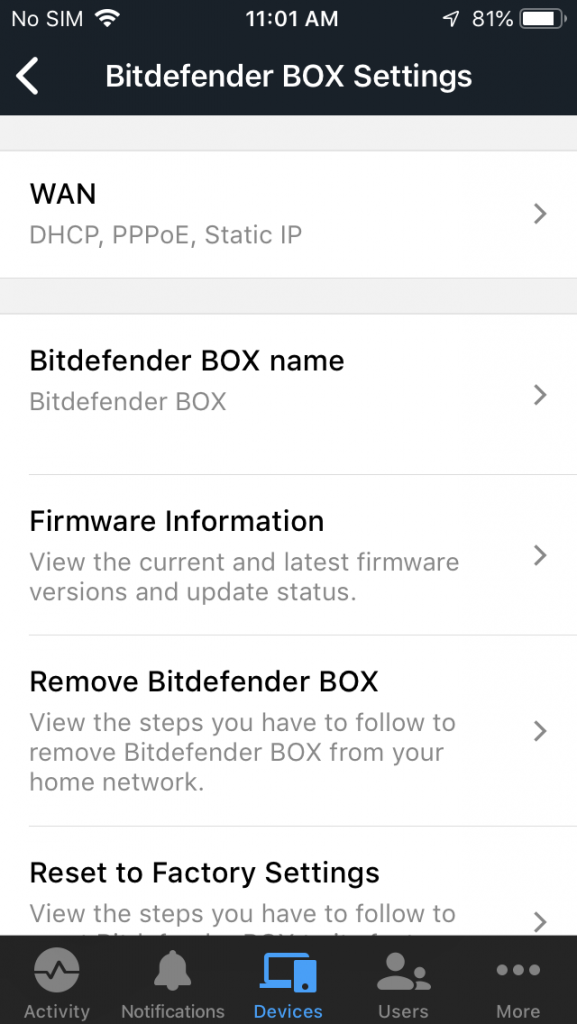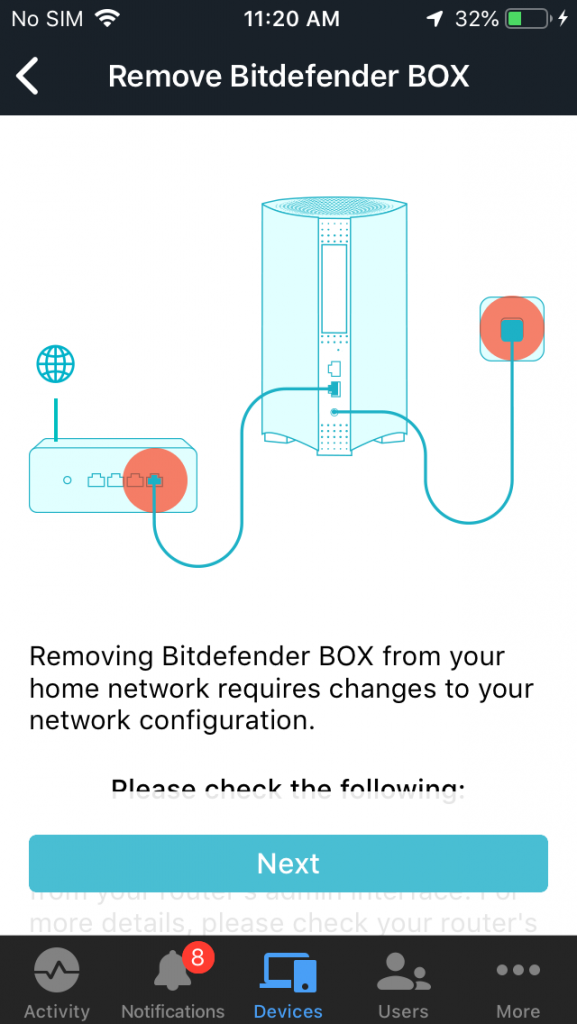 Was this article helpful?