What you need to know about identity theft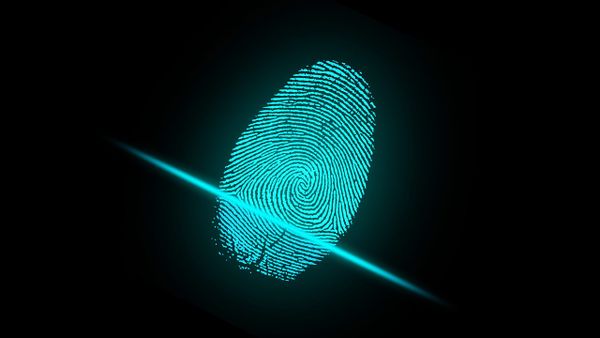 Identity theft occurs when an unauthorized party steals your personal identifiable information (PII) to impersonate you and commit fraud.
Digital miscreants run a billion-dollar business that thrives on stolen user data. Whether the result of a data breach, a phishing attack, or careless exposure of data, identity theft is gaining momentum and now threatens the financial wellbeing of consumers around the globe.
Cybercriminals weaponize stolen or compromised digital identities to commit fraud
According to the latest Federal Trade Commission fraud report, consumers in the US lost over $5.8 billion to fraud in 2021 – a 70% increase from 2020.
These chilling numbers stem from the more than 2.8 million fraud reports the consumer protection agency received last year,  including 1.4 million related to identity theft and complaints regarding credit bureaus and banks.
Identity theft has undoubtedly increased during the past two years, with pandemic aid programs creating new avenues for organized fraud rings to commit large-scale fraud against beneficiaries.
Identity theft, however, is not just about defrauding federal Covid-19 aid programs. Identity thieves are highly creative when it comes to using stolen information.
They can open new lines of credit, get medical care, create utility accounts in your name, and even hitch a ride to an exotic destination using your frequent flyer miles.
It's not a matter of 'if' but 'when'
Identity theft can happen to anyone. Whether they know it or not (yet), millions of consumers fall victim to identity theft every year. Making matters worse, 29% of individuals are repeat victims of identity crimes, according to a recent Identity Theft Resource Center (ITRC) study.
A major game-changer in the dissemination of identity crimes takes the form of data breaches enabled by poor cyber hygiene, human error or precarious security measures used by organizations and companies that collect and process consumer data.
The annual ITRC Data Breach Report revealed 1,862 data breaches last year, up 68% from 2020 and 23% over the previous all-time high of 1,509, set in 2017. The agency also reported on the financial hardships suffered by victims, with 83% of individuals unable to rent an apartment and 67% unable to pay their bills.
Getting back on track after identity theft and fraud can be highly challenging, and the damage is not just financial. Victims often suffer legal issues and emotional harm, and might even be denied medical coverage.
Becoming aware of the potential damages and taking action to minimize your financial and reputational losses are crucial not just in your recovery, but in significantly reducing the chances of falling victim to identity thieves.
Want to stay on top of privacy and security threats, and easily manage your personal info to thwart cyber thieves who may exploit your identity?
Bitdefender Identity Theft Protection allows you to stay in the know and limit financial loss associated with identity crimes with:
24/7 identity monitoring to detect if your personal information is on the dark web, change in address requests, attempts to take over accounts and court records that may show crimes falsely reported in your name
An easy way to view your credit score or make a credit freeze in case of compromise
Identity restoration services with a 100% success rate and access to your own dedicated resolution specialist
$1 million identity theft recovery plan, plus many more benefits
Check out Bitdefender Identity Theft Protection in the standalone version or bundled with Bitdefender Ultimate Security, our new top-tier security and privacy pack. When you subscribe to our Ultimate Security plan, you get advanced malware protection for up to 10 of your household devices, a Premium VPN solution, Password Manager and a comprehensive identity theft protection solution.
tags
---
Author
---
---
Right now
Top posts
FOLLOW US ON
SOCIAL MEDIA
---