Microsoft Office zero-day being exploited to spread malware, but no patch available... yet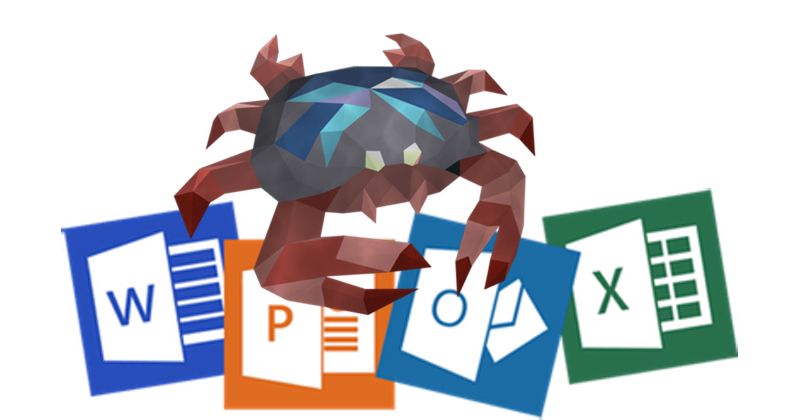 Malicious hackers are exploiting an as-yet-unpatched security vulnerability in Microsoft Office products in attacks designed to secretly infect targeted computers with malware.
The vulnerability is thought to be in all versions of Microsoft Office, including Office 2016 running on Windows 10.
Infected samples seen to date have been contained within Word files (more specifically, as McAfee explains, in .RTF files with a .doc extension. The malicious code comes in the form of a boobytrapped OL2link object embedded within the file.
When a victim opens the poisoned Word document, a decoy file is displayed while the malware silently installs malicious code downloaded from the web in the background.
Although the malicious samples seen to date have used Word documents to carry their poisoned payload, the OLE2link exploit could be embedded within other Microsoft Office files such as Powerpoint presentations and Excel spreadsheets.
A variety of different well-known malware families are thought to be being distributed by attackers exploiting the zero-day vulnerability – which does not rely upon the tried-and-trusted technique of tricking a victim into enabling macros. Security-savvy computer users have known for some years to be wary of documents that pop up warnings that macros need to be enabled, but in this particular attack that safety net simply isn't available.
However, if you use Protected View to open Office documents, you should be able to read the files without risk of activating the malicious code.
You may also wish to follow security consultant Ryan Hanson's advice, who explains how Microsoft Office's Windows registry can be set to block the opening of filetypes that can carry the exploit.
Furthermore, viewing files using the iOS version of Microsoft Office should not present any risks… although that's clearly not going to be an attractive option for anything longer than a short period of time.
Henk van Roest, EMEA Security Program Manager at Microsoft, has confirmed that the vulnerability will be fixed in April's Patch Tuesday update (which fortuitously will be arriving from Microsoft tomorrow, Tuesday April 11th).
But you may not wish to wait that long before putting protective steps in place. After all, hackers know that their window of opportunity to exploit this flaw is rapidly closing and they will want to make the most of it.
Remember folks – when Microsoft releases its security fixes, patch your systems at your earliest opportunity.
tags
---
Author
---
---
Right now
Top posts
FOLLOW US ON
SOCIAL MEDIA
---