Patients of Dutch mental health clinics are being warned that their personal records have fallen into the hands of hackers following a security breach at an online portal that "guaranteed" their privacy.
Netherlands-based technology company Nedap disclosed on 25 October a hacking incident of its Carenzorgt.nl portal, used by thousands of healthcare institutions throughout the country to share digital health records and personal data.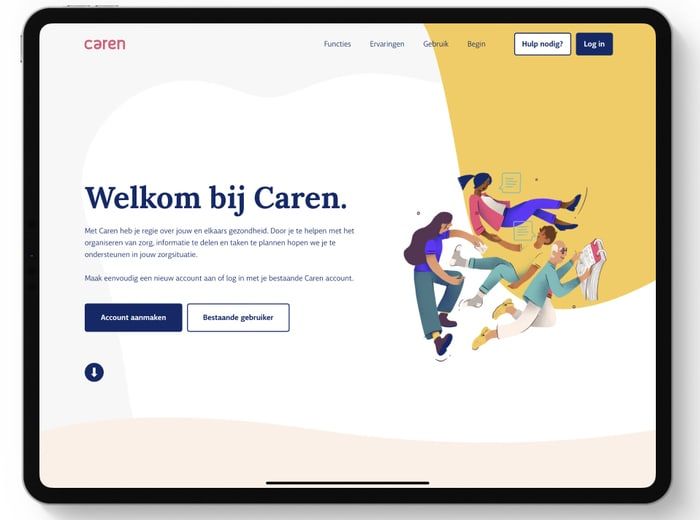 The company says that it was made aware of a vulnerability in the Carenzorgt.nl system (also known as "Caren") on the morning of 17 October, and "resolved it immediately."  However, a subsequent investigation determined that the vulnerability had been exploited by hackers to gain unauthorised access to patient records.
Amongst the victims are 184 clients of mental health clinics Reinier van Arkel and Ypse in Den Bosch.
The incident has worrying echoes of the attack in 2020 of Finnish psychotherapy clinic Vasataamo that saw hackers not only steal the highly confidential and sensitive notes from therapy sessions, but also ended up with individual patients receiving threats saying that unless they paid a ransom within 72 hours their private information would be published on the net.
In that incident, the hacker stole psychotherapy details on thousands of patients, with at least 2000 victims ultimately having their session notes published on the dark web.
Vasataamo's CEO lost his job, and the firm declared itself bankrupt the following year as the damage to its reputation was impossible to repair.
Let's hope the same fate does not befall the therapy clinics whose patients have been affected by this latest breach, as from the sound of things, the security failure was not with them but instead with Nedap's Carenzorgt.nl portal.
One ray of light is that last week Dutch police arrested a 19-year-old man in connection with the hack.
Authorities are said to be investigating whether the teenager might have sold any of the stolen data to others, who might attempt to monetise the sensitive data.