Linux Server security historically pales in comparison to what has long been available for Windows Servers
Transient containers frequently run the most sensitive business workloads yet are blind to security teams
Security often breaks when upgrading server OS or changing multi-distro Linux configurations
Server Security for Linux and Containers Beta Evaluation Program enrolling now
Now Enrolling: Bitdefender Server Security for Linux and Containers Beta Program
Linux Security Pros, are you happy with the state of Linux Server security? Can you reliably secure your server and container workloads across multiple distributions with real-time visibility into suspicious and malicious activity? Do Linux security tools tend to "break" whenever you upgrade your operating system? And finally, can you query for incidents and alerts across your estate, with IOCs aligned to the MITRE ATT&CK Framework for Linux?
If not, Bitdefender invites you to please join our Beta Evaluation Program for Server Security for Linux and Containers, a new purpose-built security stack designed to step up protection for critical server workloads.
Linux server security is much more than deploying agents and managing alerts
We're raising the bar on Linux server security. It's no longer sufficient to simply deploy Linux security agents and start generating alerts. Meaningful Linux security needs to provide clear visibility into server and container workloads and be lightweight, nimble, and unobtrusive. It must automatically up-level simple alerts into comprehensive security incidents and correlate indicators across your entire Linux estate, regardless of distribution or container environment running each workload. It must also align threat intelligence with established attack patterns and allow for detailed threat-hunting using real-time ad-hoc queries.
Your most sensitive server and container workloads might be at risk, or possibly under active attack, if:
Security tools often break whenever Linux Kernels update or you implement a new container model
System activity is opaque or unable to be queried across your entire Linux footprint
Your tools are heavy and negatively impact the performance of your VMs or your consolidation ratios
Exclusive Limited-Time Linux Server Security Beta Enrolling Now
What have we built to make Linux server security better?
Bitdefender has designed a new security stack purpose-built for diverse Linux server and container workloads
Multi-distribution technology runs independent of Linux Kernel modules
Superior detection and response efficacy powered by Bitdefender Labs research
Context-aware incident reporting spans guest OS and container workloads
Attacker TTPs mapped to MITRE ATT&CK Framework kill chain for Linux Servers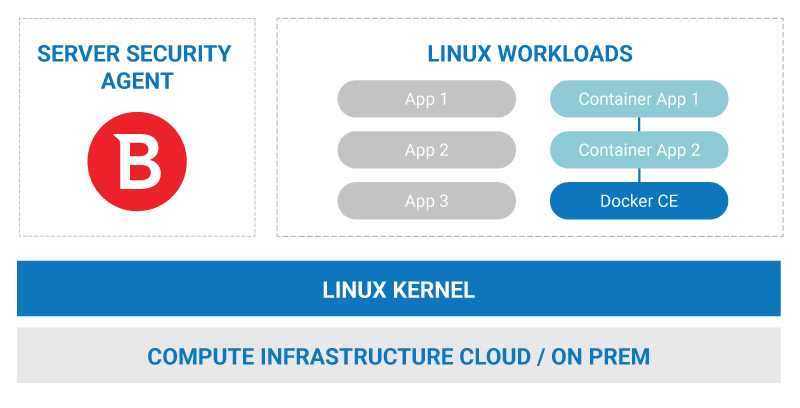 What are we looking to accomplish with this Beta Program?
We aim to provide robust Linux Server Workload EDR capabilities on par with what's available for Windows Servers and to:
Secure the most critical and most transient workloads while delivering comprehensive visibility
Allow for continuous security even during server OS and container updates or configuration changes
Deliver low-impact server workload EDR for high performance and maximum server consolidation ratios
Allow flexible security that runs either as a host agent or as sidecar container
Bitdefender Server Security for Linux and Containers
What are we looking for in a Linux Server Security Beta Program participant?
Are you underwhelmed by existing Linux server security tools? Are your Linux tools siloed off from the rest of your defensive stack? Can you confidently secure transient container workloads each time they are instantiated? Can you perform live queries against your systems, configurations, running processes and network activity in real-time to perform threat hunting?
You may make an ideal Beta Program participant if you:
Rely heavily on physical or virtual Linux servers for permanent or transient mission-critical workloads
Run Linux apps in container environments like Kubernetes and Docker
Support multiple Linux distros including CentOS, RHEL, Debian, Ubuntu, Oracle, SLES, Amazon, and GCP
Experience security "breakage" when upgrading Linux operating systems
What will you get during the Beta Program and what will we ask of you?
As a beta participant, you will receive robust Linux server and container protection—along with periodic feature/capability updates and test cases—to secure your Linux and container workloads/deployments including Docker and Kubernetes​. You will:
Receive advanced EDR protection for Linux servers and containers currently unavailable anyplace else​
Test and prove novel Linux server detection and incident investigation workflows in real-world usage​
Integrate Linux security via APIs for security automation within your extended defensive infrastructure
Quantify performance benchmarks for high detection efficacy and low performance impact/overhead​
Validate the risk-limiting stability advantages of Kernel-independent security for improved compatibility
Check out the Bitdefender Server Security for Linux and Containers data sheet or join our limited-time Beta Evaluation Program today.