The RSA Conference is where the world comes together to talk cybersecurity. As one of the largest and best-known cybersecurity conferences, RSA brings together industry leaders and revolutionary thinkers for four days in San Francisco to gain knowledge, join in conversations about the latest advancements in cybersecurity and experience cutting-edge solutions that protect the world from emerging threats.
The 2022 RSA Conference, taking place June 6 – 9 at the Moscone Center features more than 20 keynotes, 700 presenters and 500 educational sessions from top minds in cybersecurity – including some of the best and the brightest from Bitdefender.
Visit Bitdefender at booth #337 at the RSA Conference
Bitdefender will have a team of product experts in our booth at the RSA Conference giving insightful presentations on a wide range of topics, including:
Exploring the value of Extended Detection and Response

(XDR)

Putting the (X)DR in MDR -- How XDR and

Managed Detection and Response can co-exist

Top 5 Ransomware Myths and Misconceptions

Cyber Resilience for Business Growth

Cloudy with a Chance of Breaches -- Securing Your Journey to the C

loud

The value of t

hreat intelligence for security teams
In addition, we'll be presenting new research on a previously undisclosed and unpatched vulnerability in a major enterprise software suite that could be used in targeted campaigns by adversaries.
Our experts will also be providing demonstrations of our industry-leading threat prevention, detection and response platform and managed security solutions including Endpoint Detection and Response (EDR), Extended Detection and Response (XDR), Managed Detection and Response (MDR) and Cloud Workload Security (CWS).
Making cybersecurity fun again
The RSA Conference isn't all serious threat research and the latest threats – if you're looking for a little fun during the event, stop by our booth to compete against our team or with your friends in our GIANT GAME OF JENGA! Can you maintain the resilience of the tower as the pieces are removed?
You'll also have the opportunity to score great swag and meet our cybersecurity heroes super team – "The Bitdefenders." Inspired by the real-life heroes working in cybersecurity today, The Bitdefenders team embodies the skills and values we see every day in our employees, customers and partners. Take our interactive quiz at the booth to discover which Bitdefender hero you most closely match:
Mira – The threat researcher turning immense streams of data into actionable knowledge in the battle against cybercrime.

HERC – The threat hunter that gets inside an adversaries' mentality to neutralize attacks.

DAOS – The security analyst and daring operations expert deploying multiple autonomous, self-learning drones to sweep environments and immobilize attackers.

ZAL – The security engineer equipping the team with the precise tools and weaponry needed to discover and eliminate hackers.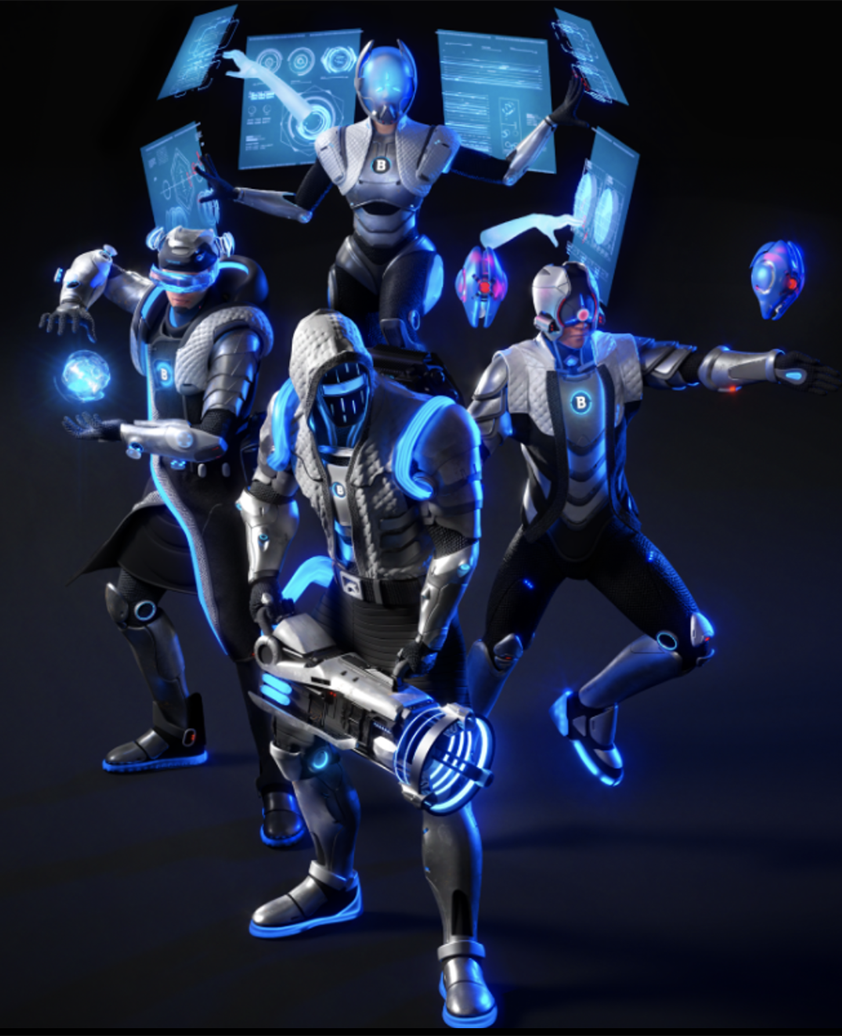 There's so much more to see! Schedules fill up fast, so don't wait to book a meeting with one of our Bitdefender experts in booth #337 to discuss your cybersecurity initiatives and how to make your organization more cyber resilient.