A superior MSP technology stack can offer differentiation and the ability to deliver a better service with lean operational costs. However, MSPs have always faced a challenge: choose top solutions in each category or choose solutions that work well together.
The recent integration between the Bitdefender MSP Security Suite and Datto RMM brings together two leading platforms, automating and streamlining Bitdefender security deployment to machines managed using Datto.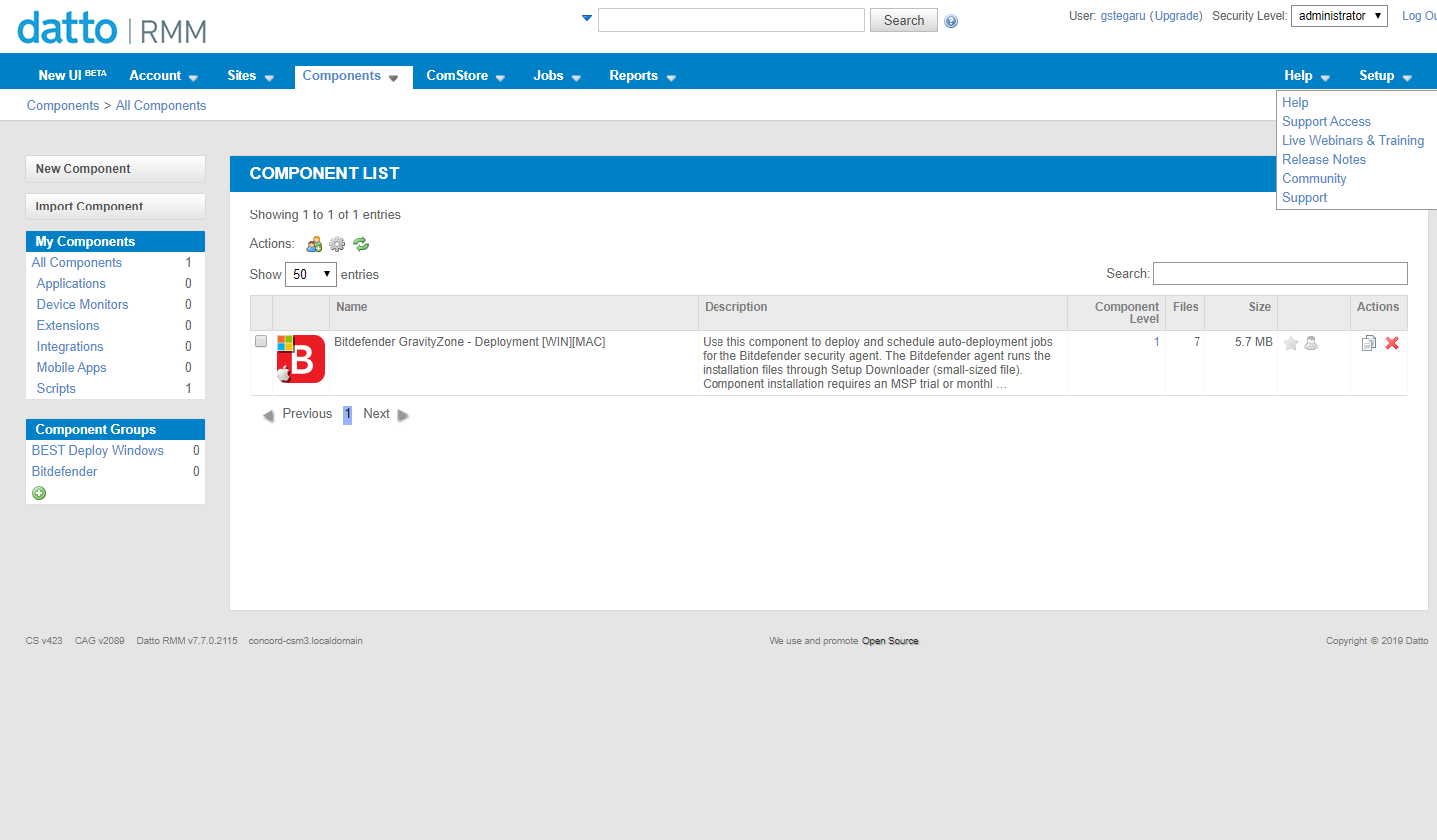 Opportunity to consolidate and automate AV and advanced security layers
As new ransomware, advanced attacks and compliance mandates drive MSPs to extend and improve their security stack, MSPs can find it tedious and costly to manage solutions from various vendors.
Bitdefender security consistently ranks #1 in independent tests and includes one of the most comprehensive sets of technologies, all managed using a single endpoint agent and platform.
Risk analytics, hardening and control layers, next-gen AV and antimalware, advanced attack prevention, as well as detection and response, are seamlessly integrated in one package to automate tasks and avoid gaps in protection. After the Datto integration, MSPs can define the level of protection deployed automatically to newly managed endpoints.
Key benefits of using Bitdefender and Datto RMM:
Simplified and automated deployment: Automatically install Bitdefender protection on new endpoints managed by Datto RMM
Streamlined installation and configuration: A single Bitdefender component autodetects the OS, and installs on Windows, Mac, Linux with minimum configuration needed
Support for advanced security layers: MSPs can deploy a comprehensive set of security layers, including tunable machine learninng, Sandbox, and EDR
Easy-to-use proven Bitdefender protection: MSPs can now more easily protect customers against new ransomware and advanced attacks with Bitdefender security, which consistently leads independent tests for protection.
The Bitdefender MSP offering and testing the integration
The Bitdefender MSP security suite is managed from a multitenant web console with simple monthly licensing based on usage.
The core AV and endpoint security offering protects against new ransomware and exploits, as well as web attacks, phishing, and network-based attacks with key modules including: Machine Learning AV and Antimalware, Firewall, Network Attack Protection, Content Control, Device Control, Exploit Defense and Process Inspector.
MSPs can support compliance or extend the level of prevention or detection for sensitive customers and grow revenues with optional add-on products: Full Disk Encryption, Patch Management, Email Security, Security for Virtualized Environments, Advanced Threat Security and Endpoint Detection and Response.
Learn more and start using the Bitdefender integration with Datto:
Read more about the integration
Install the Bitdefender component from the Datto ComStore
Contact Bitdefender for any questions regarding the Bitdefender MSP suite and integrations