How to install Bitdefender Password Manager to desktop browsers
This article guides you on how to install Bitdefender Password Manager to the web browsers you've got on your Windows PC and Mac. Unlike most desktop apps, which need to be installed and set up, Bitdefender Password Manager comes as an extension also called "add-on" that can be quickly added to your browser.
Currently, Password Manager supports the following desktop browsers: Google Chrome, Mozilla Firefox, Microsoft Edge, and Safari.
Prior to the installation, make sure you have a valid Password Manager subscription in your Bitdefender Central account so that this browser extension can retrieve its validity from your account. Active subscriptions are listed in the "My Subscriptions" section of Central. For more information about subscriptions, see – How to activate your Bitdefender Subscription.
---
Installing the Password Manager extension to PC & Mac browsers
1. Go to the PC or Mac you want to install Password Manager on and sign in to your Bitdefender Central account. If you don't have an account already, please sign up for one.
Bitdefender Central is a centralized platform for managing all your Bitdefender products and services. Here, you can activate your Bitdefender subscription using the activation code purchased or received as a present, and install Bitdefender on any device. For more information, see – What is Bitdefender Central & How do I use it?
2. Select My Devices on the left sidebar.
3. In the My Devices section click on + ADD DEVICE.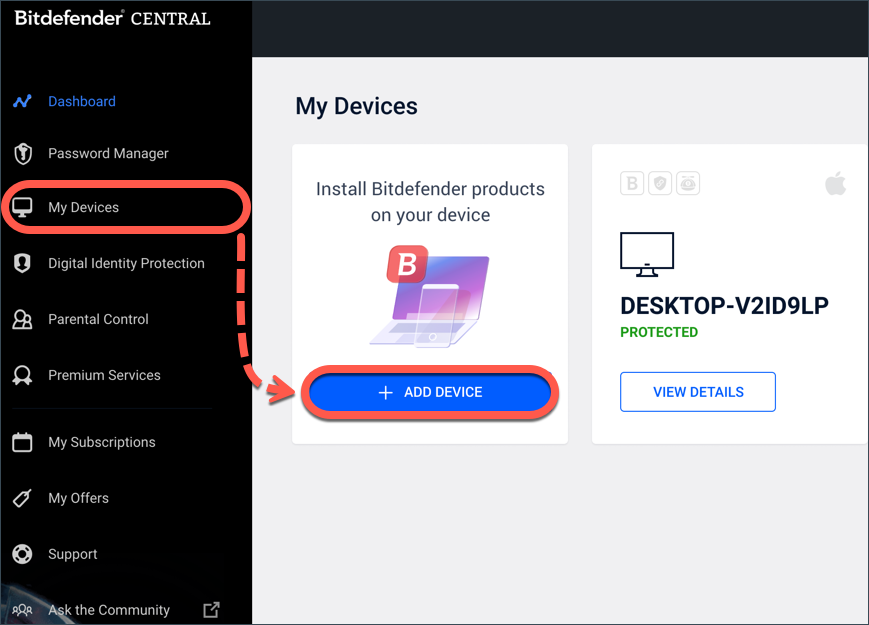 4. A new window will pop up. Choose Password Manager in the selection screen.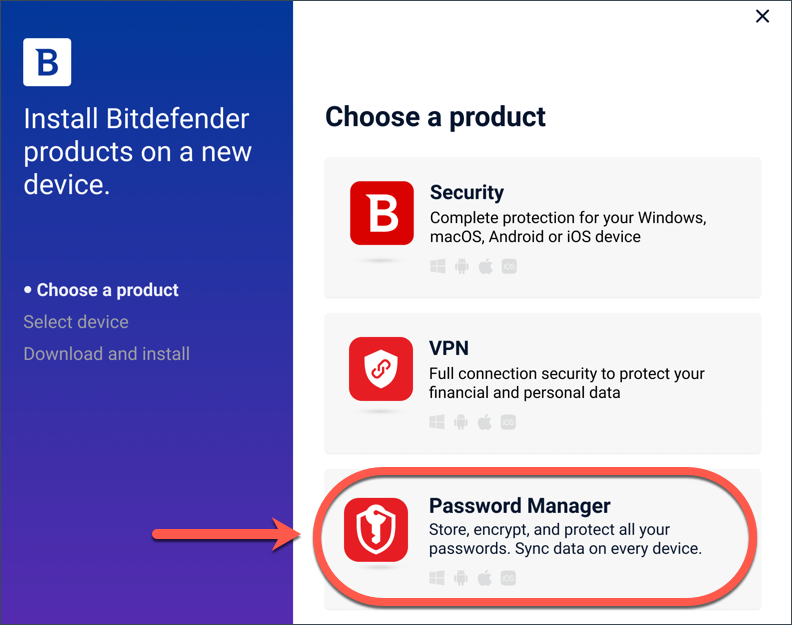 5. At this point, if you access Bitdefender Central from the PC or Mac you wish to install Password Manager on, choose This device. If you access Bitdefender Central from another device, select "Other devices". You can then email a download link to your device.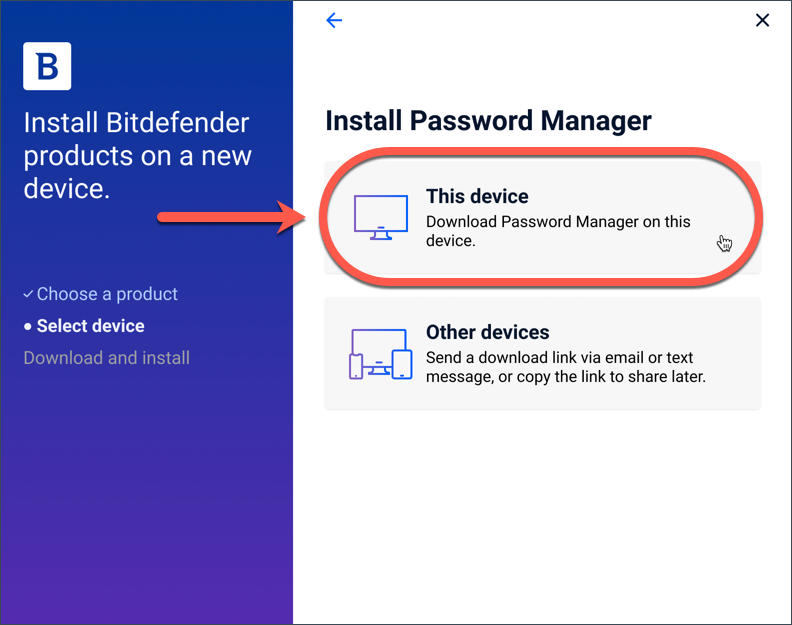 6. Next, click the Get Extension link next to the name of your web browser.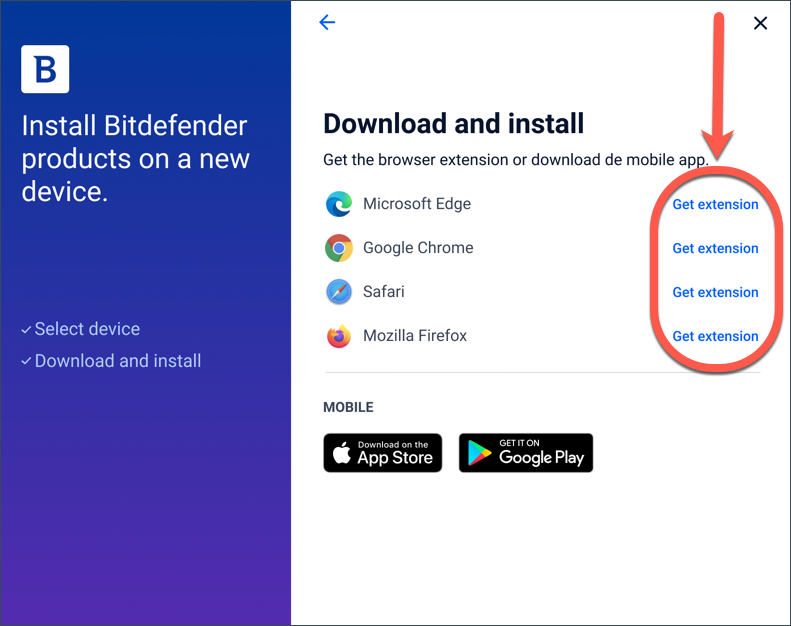 7. You will be redirected to your browser's extension store. Simply follow the on-screen instructions to add the Password Manager extension to your web browser:
Microsoft Edge

Google Chrome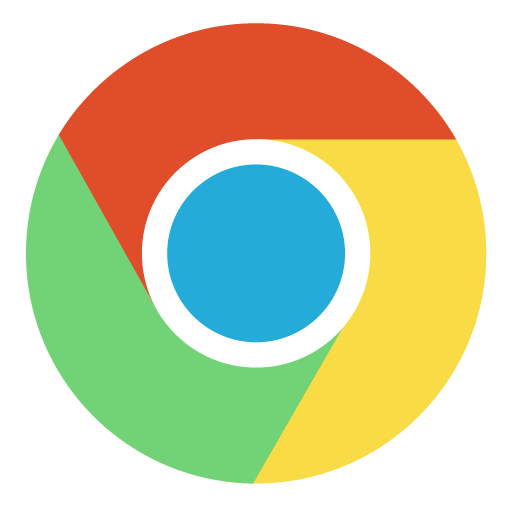 Mozilla Firefox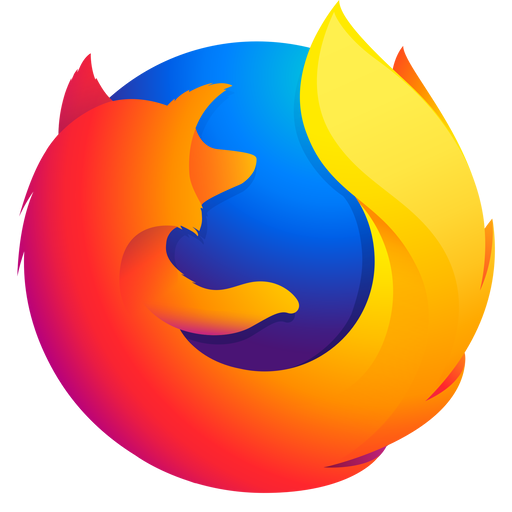 Safari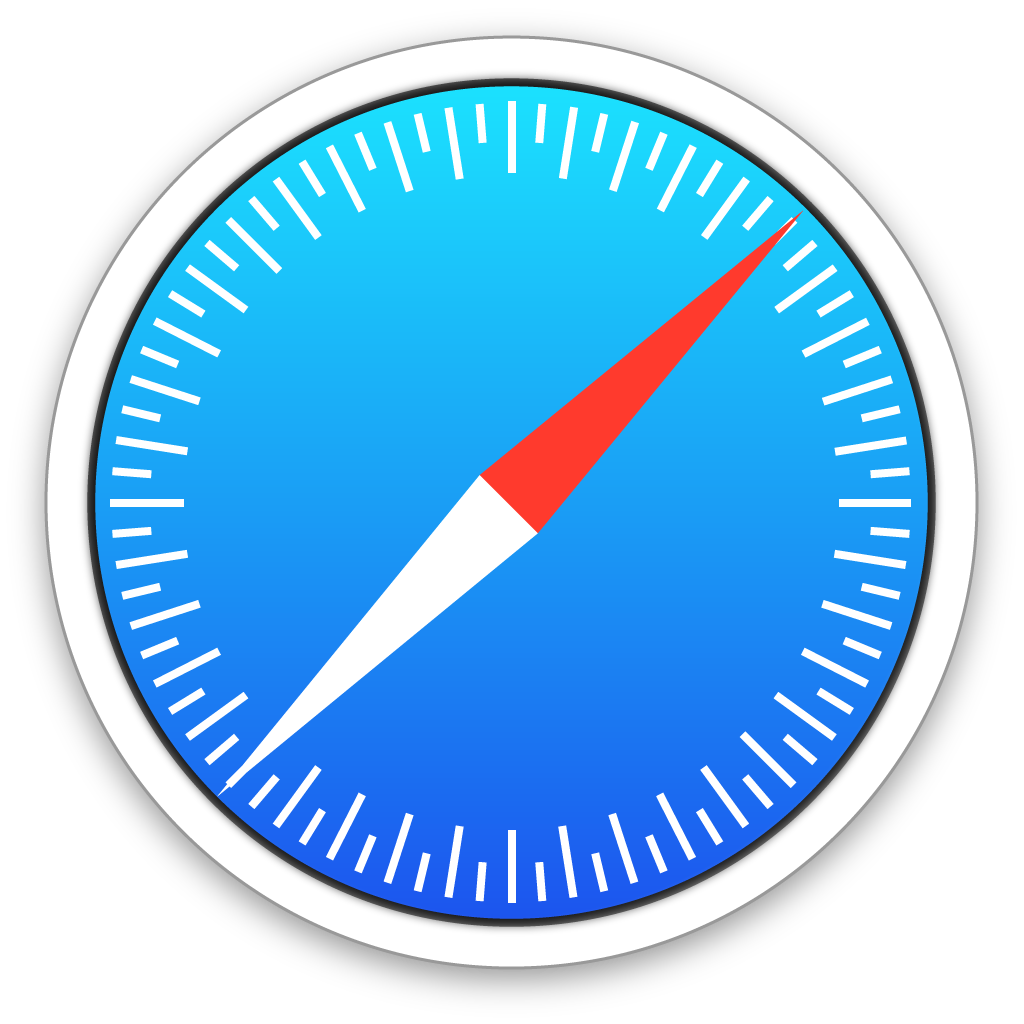 [Coming soon] Bitdefender Password Manager for Safari will be released in the first quarter of 2022.
Click the "Get" button, then click "Install".
If you are prompted to sign in, enter your Apple ID and password.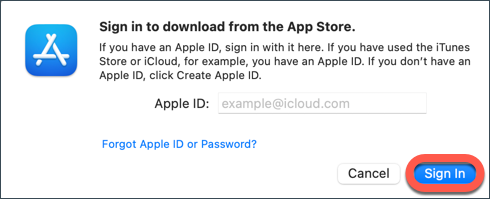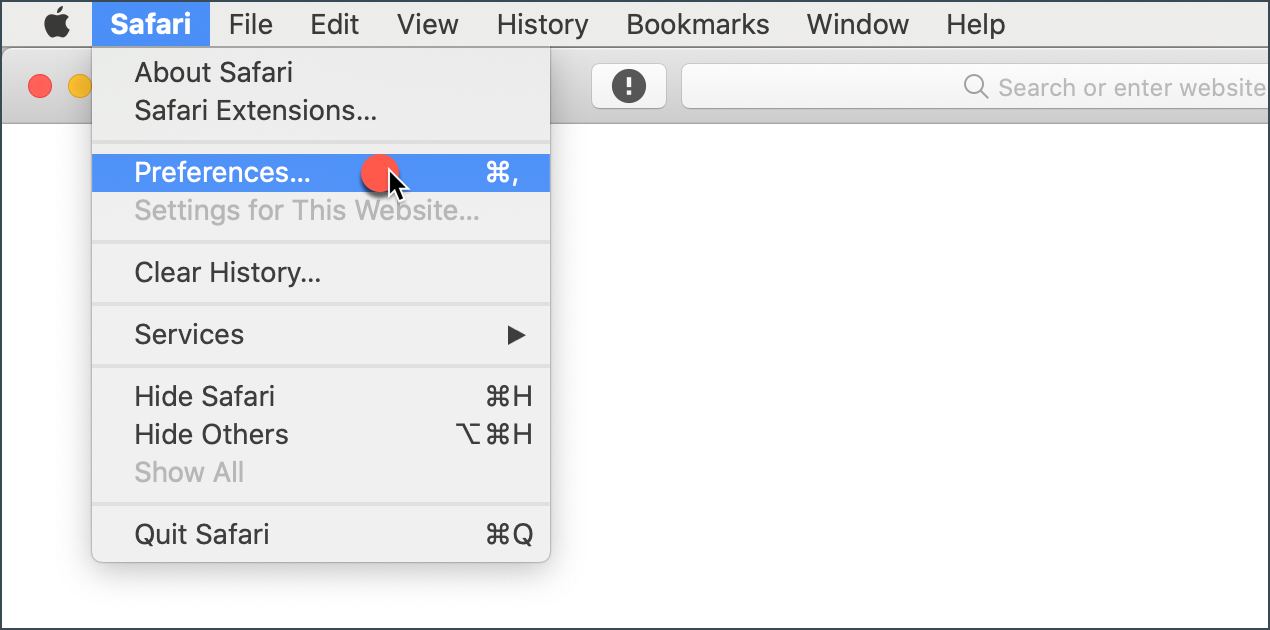 In the Preferences window, click the "Extensions" tab.

Select the checkbox next to Password Manager to enable it.
8. After adding the new extension to your browser, set a strong master password, then press the Save Master Password button after you read and agree with the terms and conditions. You will need your master password to unlock all the passwords, credit card information, and notes saved in Bitdefender Password Manager.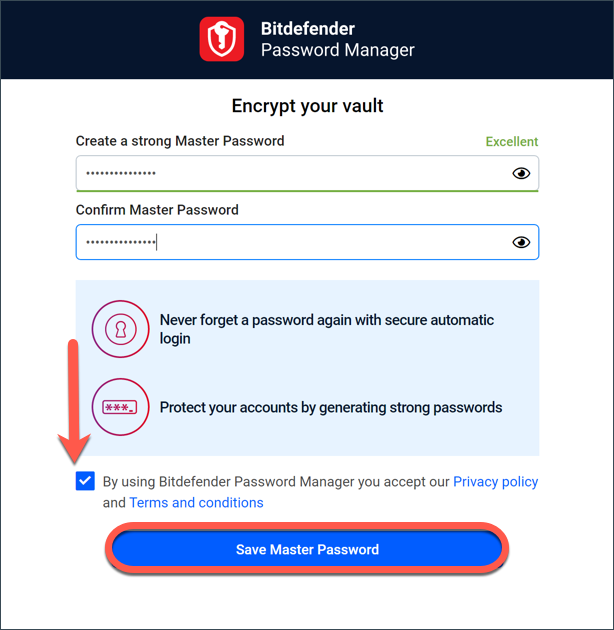 9. Next, you will receive a 24-digit recovery key. Make a note of your recovery key in a safe place and don't lose it. This key is the only way to access your passwords saved in Password Manager in case you forget the master password set in the previous step.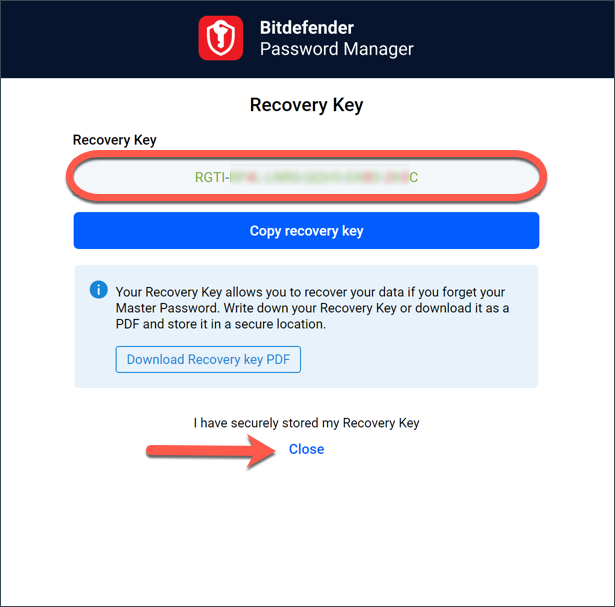 Press Close when you're done.
---
Start using Bitdefender Password Manager 
Now that the new Password Manager extension is installed in your browser, you can start adding web profiles and accounts, so you don't have to type your passwords by hand when you sign in to your favorite websites. To log in to these accounts, you will be asked from now on to use only your master password. Bitdefender will take care of the rest.
1. Once you've added the Password Manager extension, click on its icon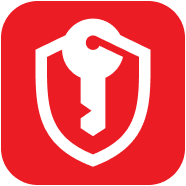 at the top of your browser.
Note: In the Google Chrome browser, the extensions are hidden by default, making them harder to spot. To access the Password Manager icon, first click on the small jigsaw puzzle icon near the address bar. The "Extensions" menu will appear, displaying all your enabled add-ons. You can pin the Bitdefender Password Manager add-on to the toolbar so that it always remains visible by clicking the pushpin icon next to it.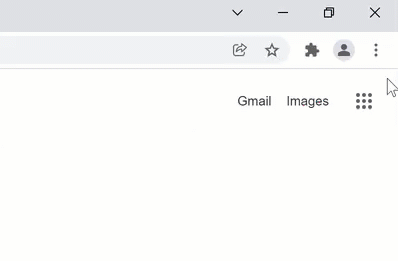 2. Bitdefender Password Manager presents a screen to help you add your first account. Press the Add account button or pick one of the popular websites like Facebook, Ebay, Amazon, LinkedIn, etc.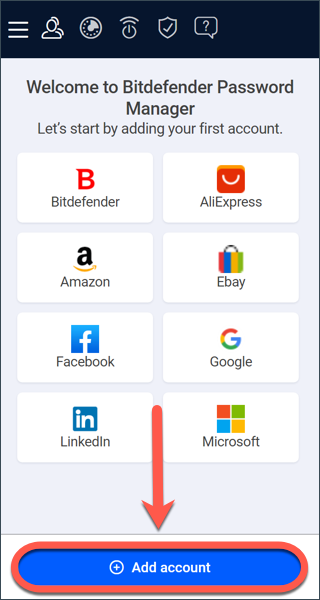 3. Enter the required login information, then click the Save button.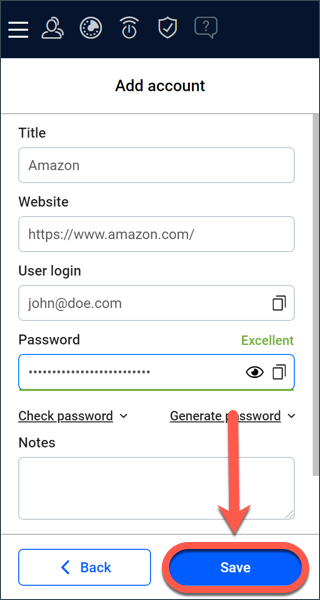 Bitdefender Password Manager will also add your accounts automatically after you log into websites. Simply click OK and your account is saved.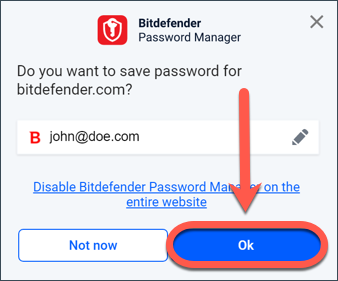 If you want to import your passwords from another password management application or a browser, follow the steps from this article – How to import data from other password managers or web browsers.

Now you are all set. Free your mind from memorizing all your passwords Let Bitdefender Password Manager do the job! 
Related Articles