How to upgrade to Bitdefender Premium VPN on macOS
With Bitdefender VPN, you benefit from a daily 200MB daily traffic quota per device included in your subscription. A 500MB daily traffic quota is included only in Bitdefender Small Office Security subscriptions. The feature helps you secure your connection every time you need, and connects you automatically to the optimal server location. To get unlimited traffic and unrestricted access to content worldwide by choosing a server location at your will, upgrade to the premium version.
You can upgrade to the Bitdefender Premium VPN version anytime by clicking the UPGRADE button available in the product interface.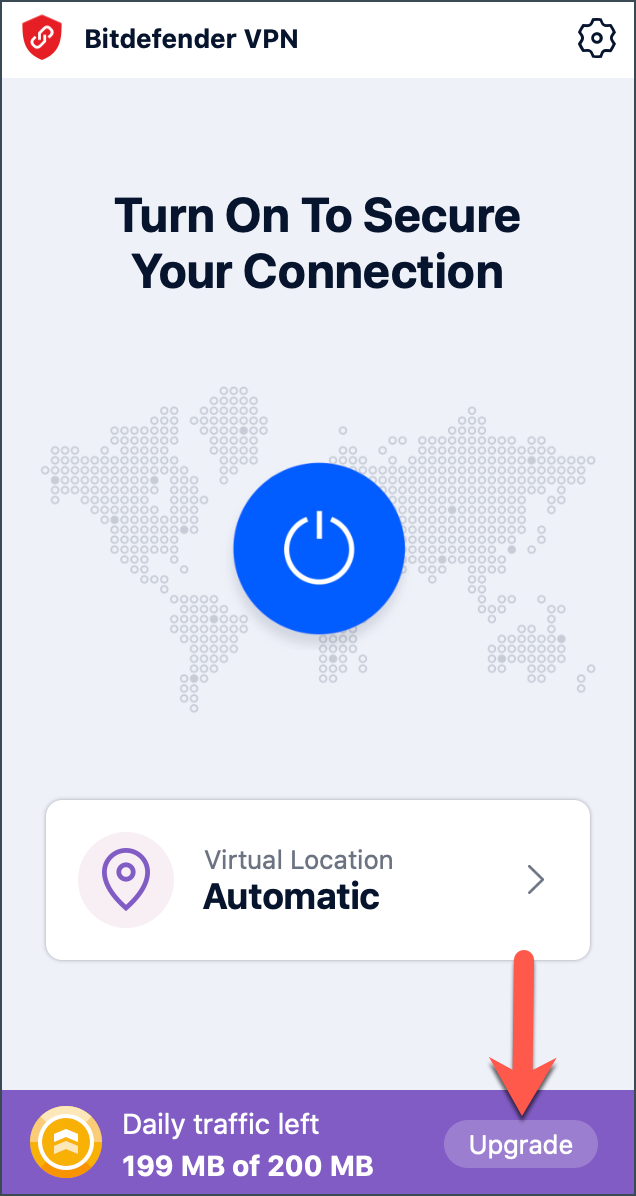 NOTE: The Premium VPN subscription is independent of the Bitdefender Antivirus for Mac subscription, meaning you will be able to use it for its entire availability, regardless of the state of the antivirus subscription.
In case the Premium VPN subscription expires, but the one for Bitdefender Antivirus for Mac is still active, you will be reverted to the free plan.
Related Articles
Was this article helpful?