In this article, we will show you how to activate, configure, and use Bitdefender Digital Identity Protection. This service helps you find out if your personal data has ever been exposed and sends instant alerts about any new breaches. It also shows you whether your digital footprint leaves your online reputation at risk.
Click the section you are interested in to expand it and view detailed steps:
Activate Bitdefender Digital Identity Protection
Follow these steps to activate the Bitdefender Digital Identity Protection subscription after your order is placed and paid.
1. Open the confirmation email received shortly after completing your order and click on GET STARTED.
ⓘ Note: If you don't receive a confirmation e-mail within 30 minutes after completing your payment, check your Spam/Junk and Promotions folder in case it accidentally got delivered there instead of your inbox.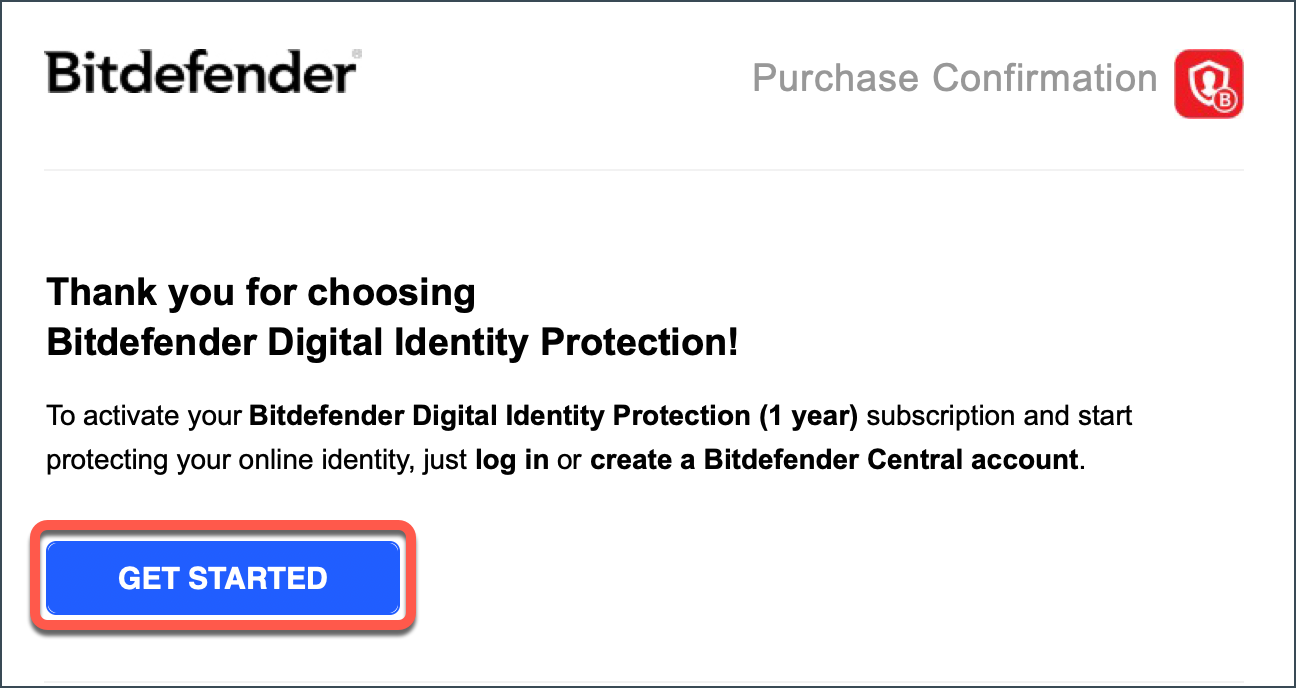 2. You will be redirected to https://central.bitdefender.com
Sign in with your Bitdefender Central account. If you don't have an account, choose to create one.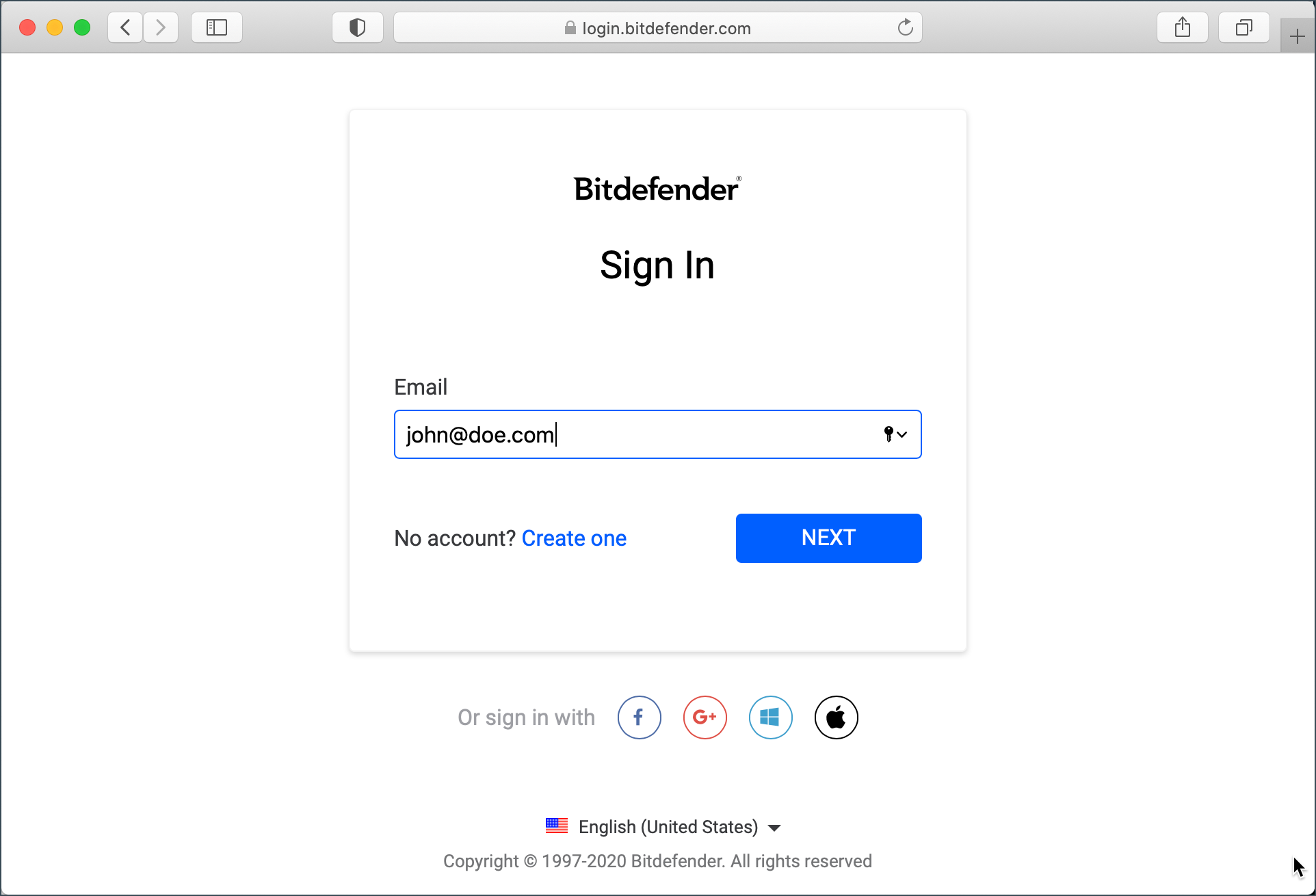 3. After signing in, the subscription will automatically be attached to your Central account and will trigger the onboarding process. Details about the onboarding process are available in the next section of this article – Configure  »
---
Alternatively, you can activate the subscription by inputting the code associated with your purchase. The code can be found in the same confirmation e-mail received after purchasing Bitdefender Digital Identity Protection.

Access the My Subscriptions panel from Central, located on the left side of the window, and click + Activate with code.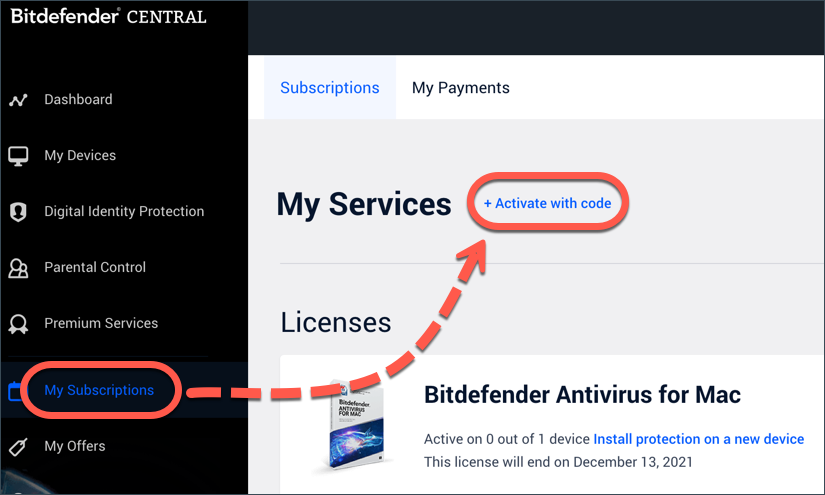 Type in the 10 digit-key found in your confirmation email and press ACTIVATE.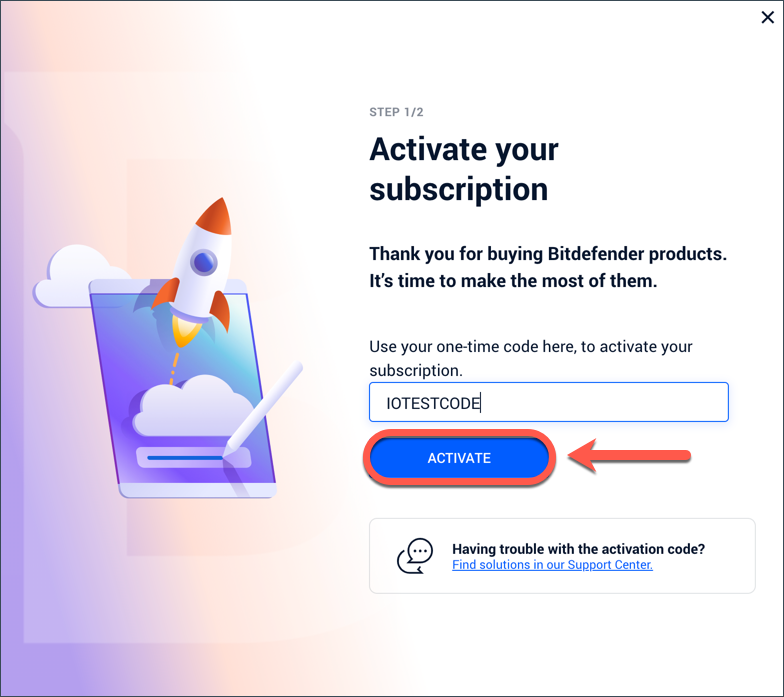 Select how you would like to use the code, then click on ACTIVATE.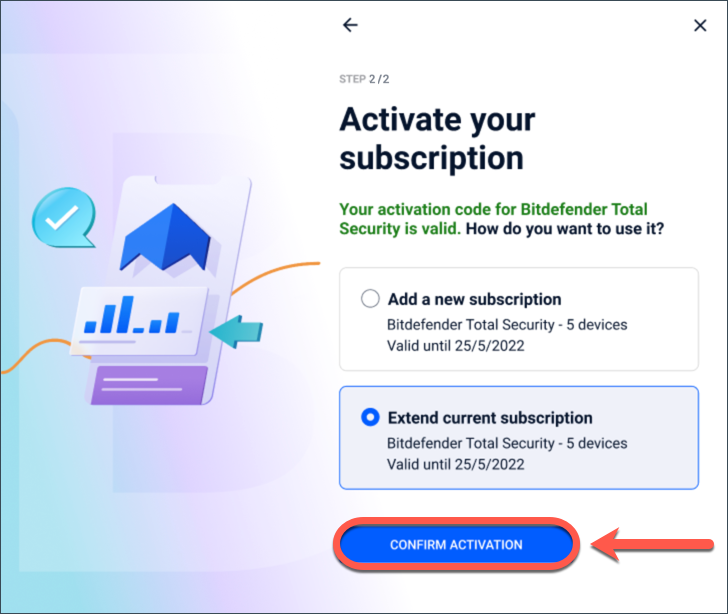 Configure Bitdefender Digital Identity Protection
1. Once the subscription is activated in Central, a welcome screen is displayed. Click BEGIN to start the onboarding process.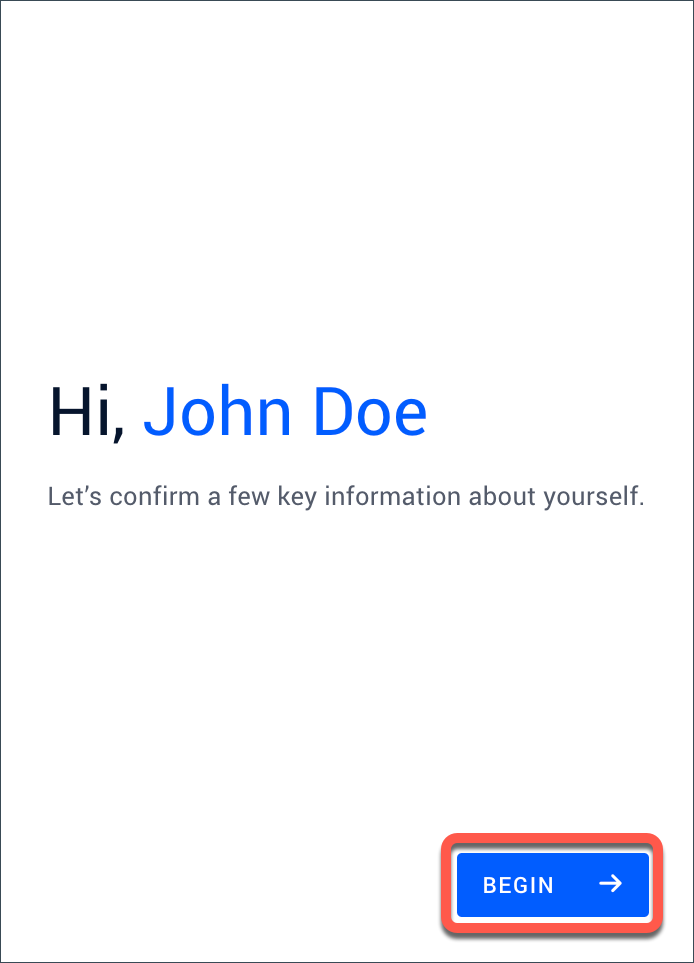 2. You will be informed of what information you need to provide: name, email, and phone number. Your data will always be encrypted and secured. Click NEXT.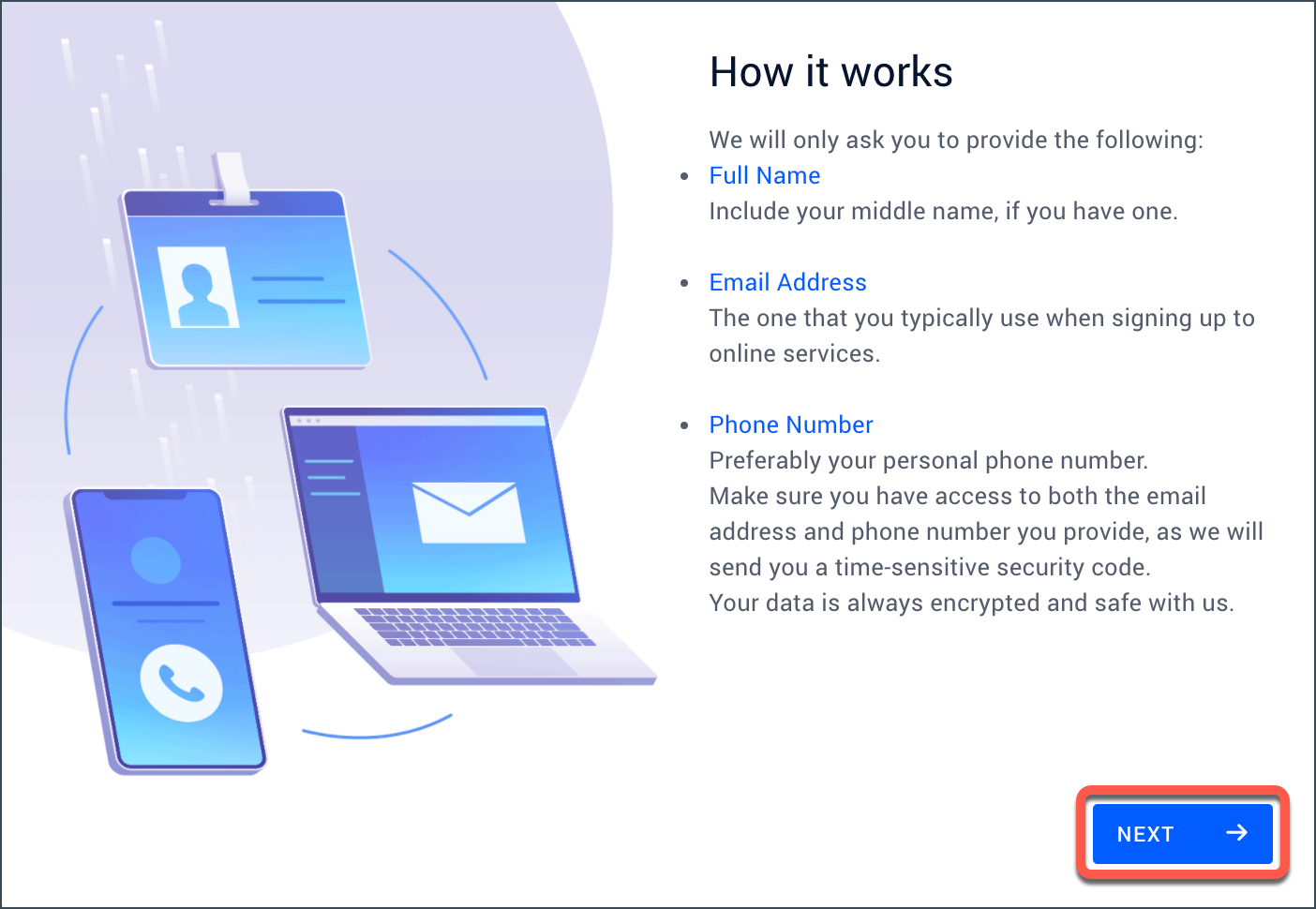 3. Enter your first name, middle name (if you have one), and last name in the corresponding fields, then click NEXT.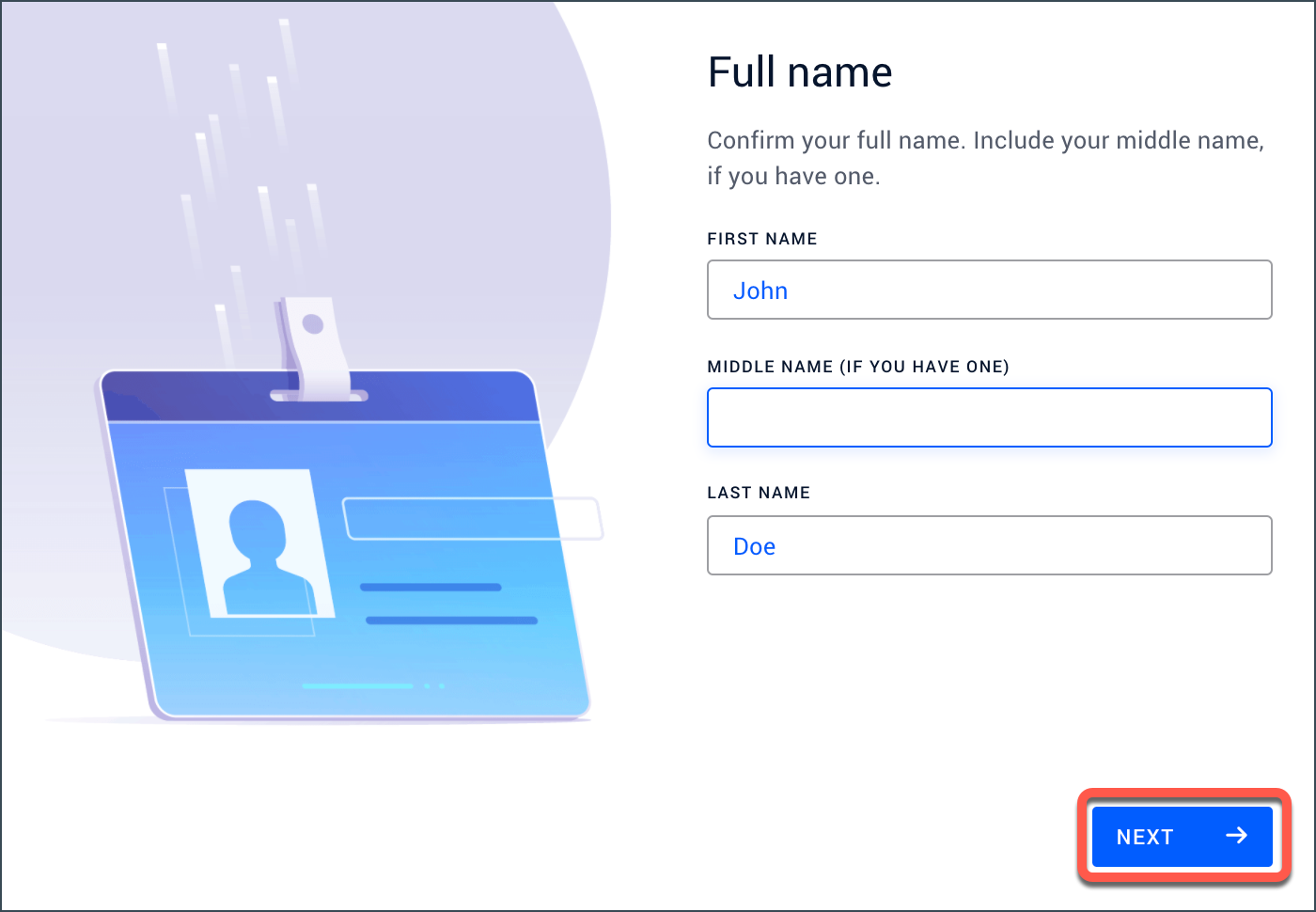 4. Enter your email address, then click NEXT. Make sure it is a valid email address you can access.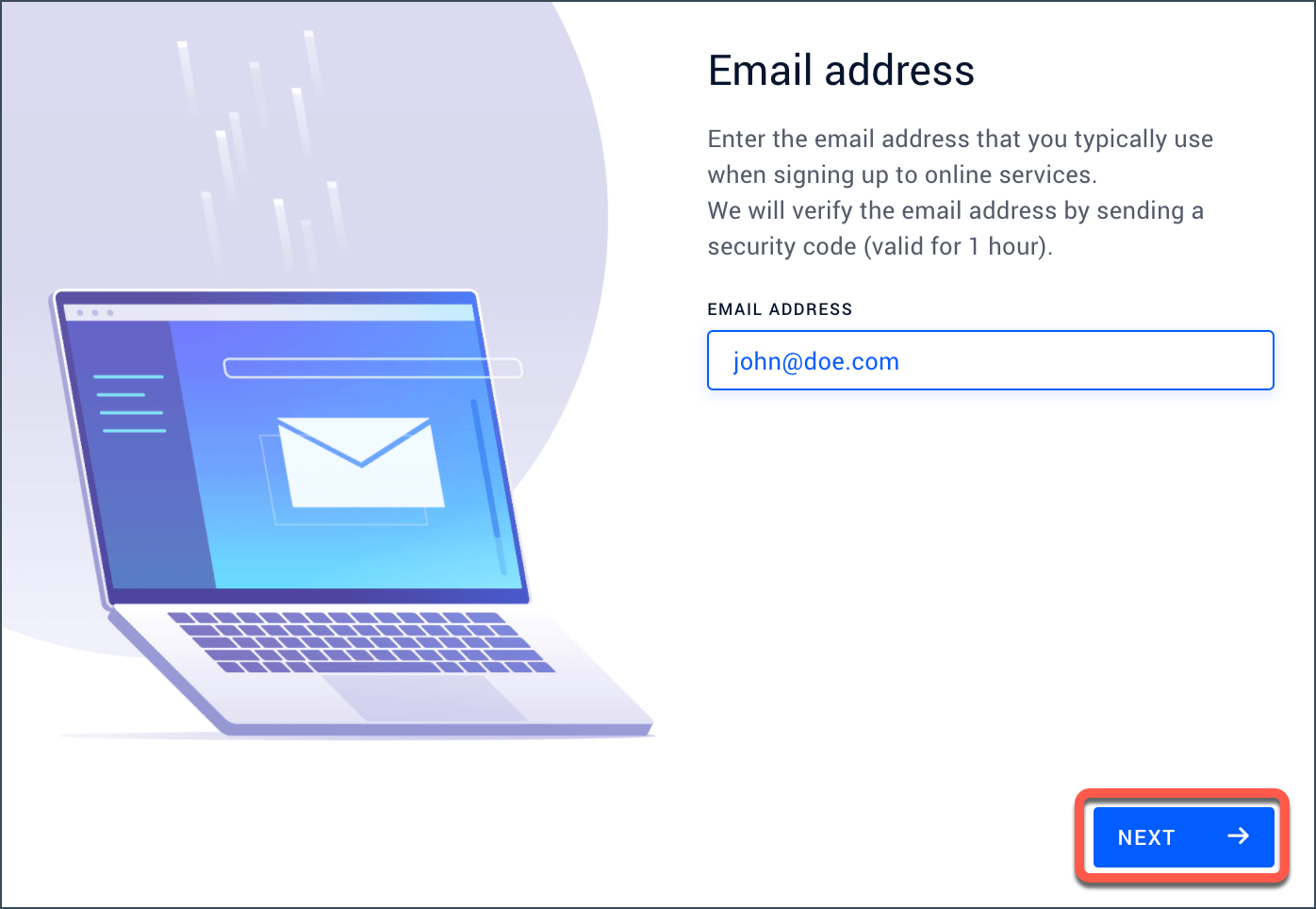 5. A security code is sent to the address you provided. Open the e-mail sent by Bitdefender.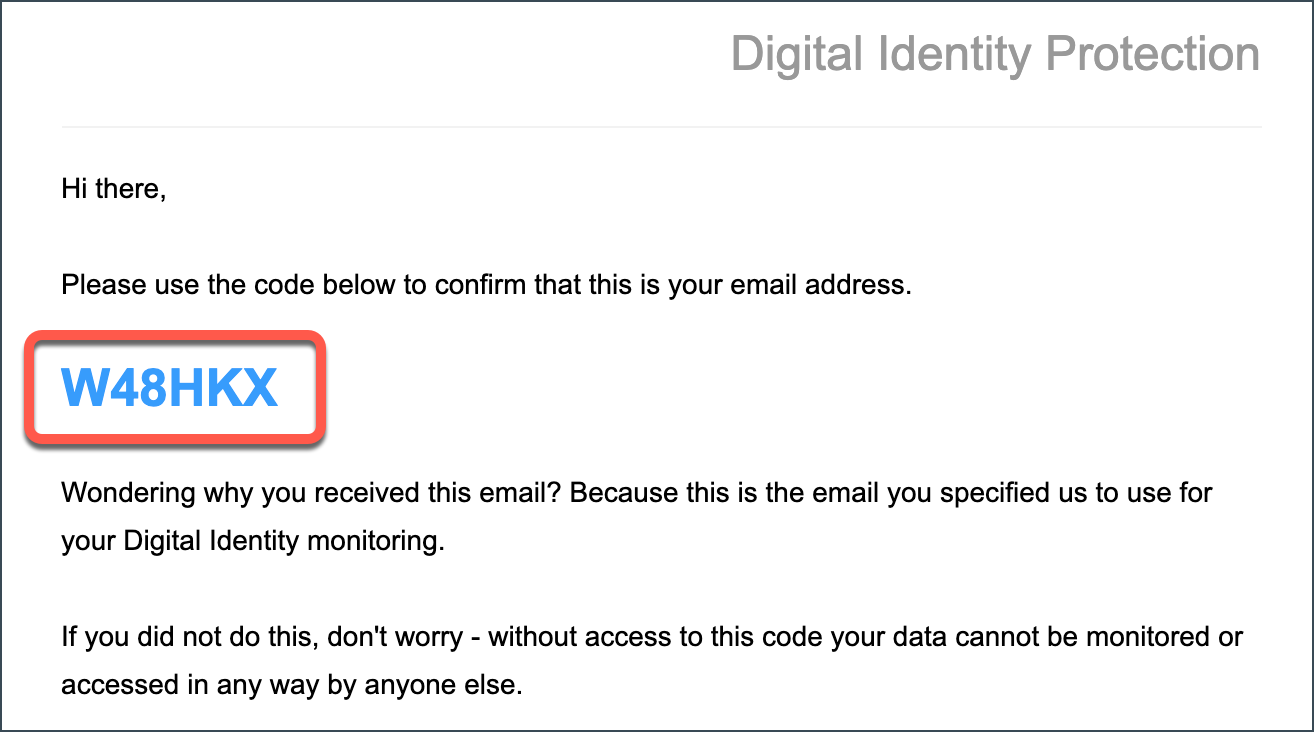 6. Type or copy & paste the security code into the corresponding field from Bitdefender Central. After that, click CONFIRM.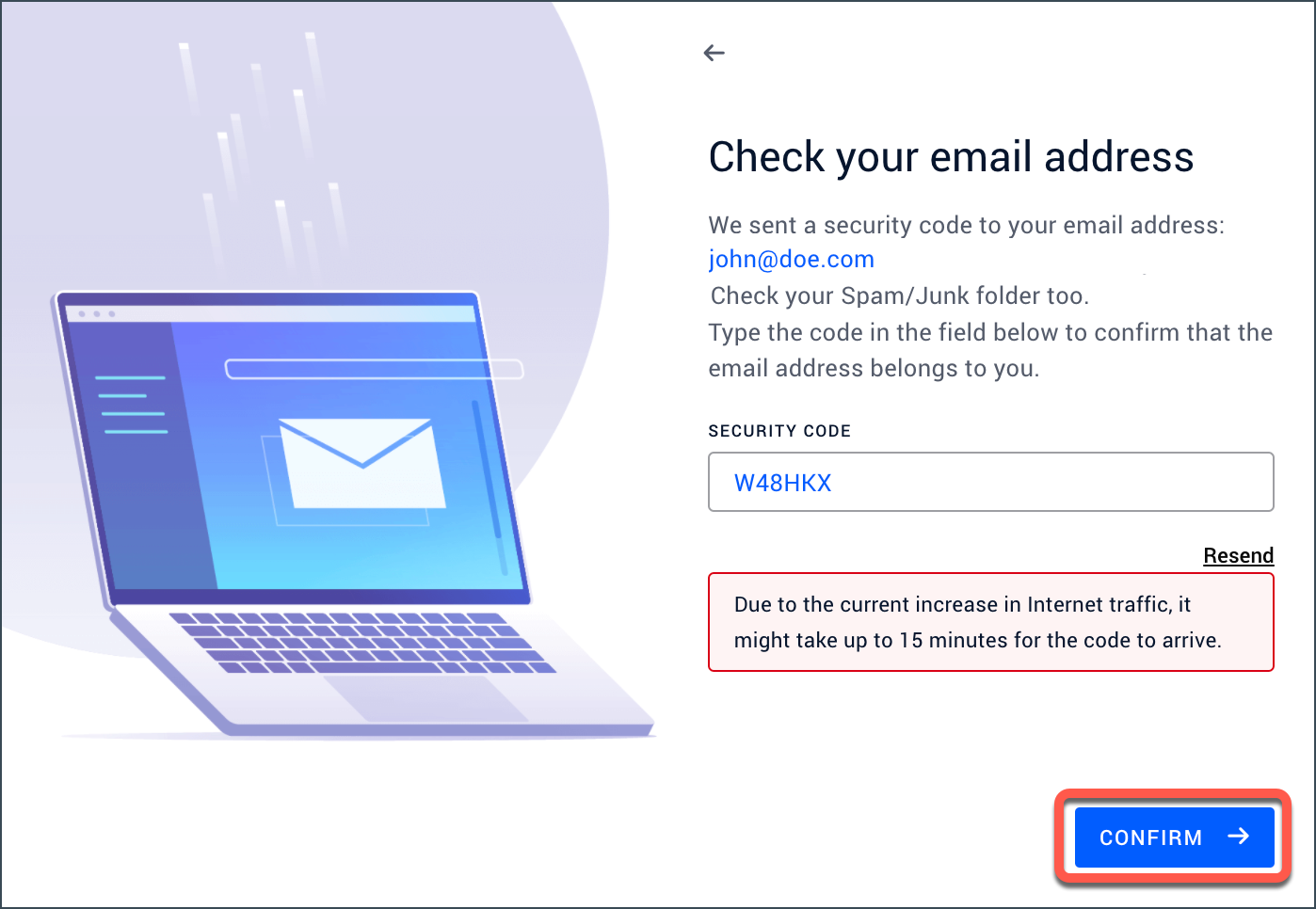 7. Select your type of phone number: mobile or landline.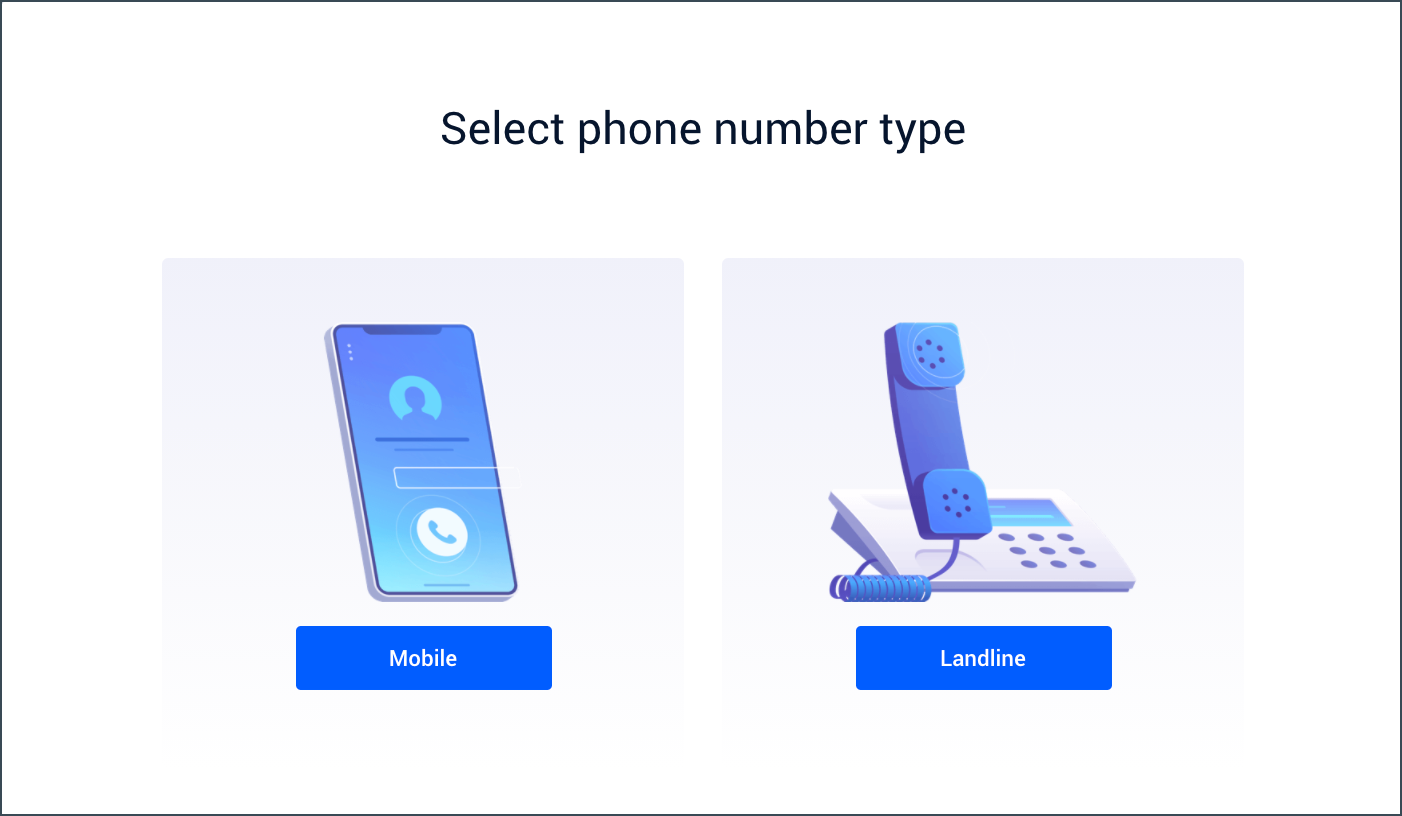 8. Select your country code and type in your phone number.
Click NEXT if you chose Mobile in the previous selection screen.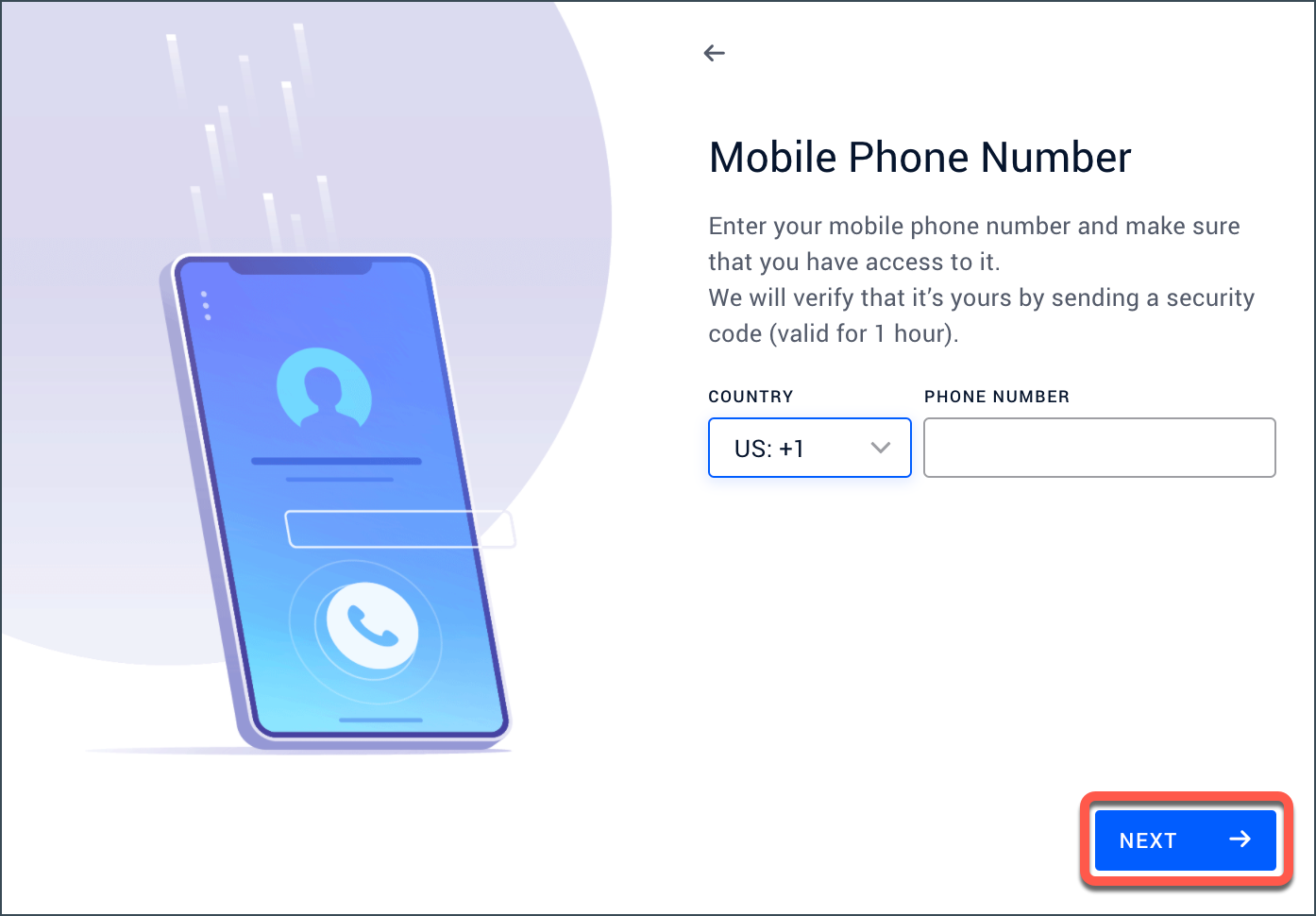 The button will read CALL ME if you chose Landline in the previous selection screen.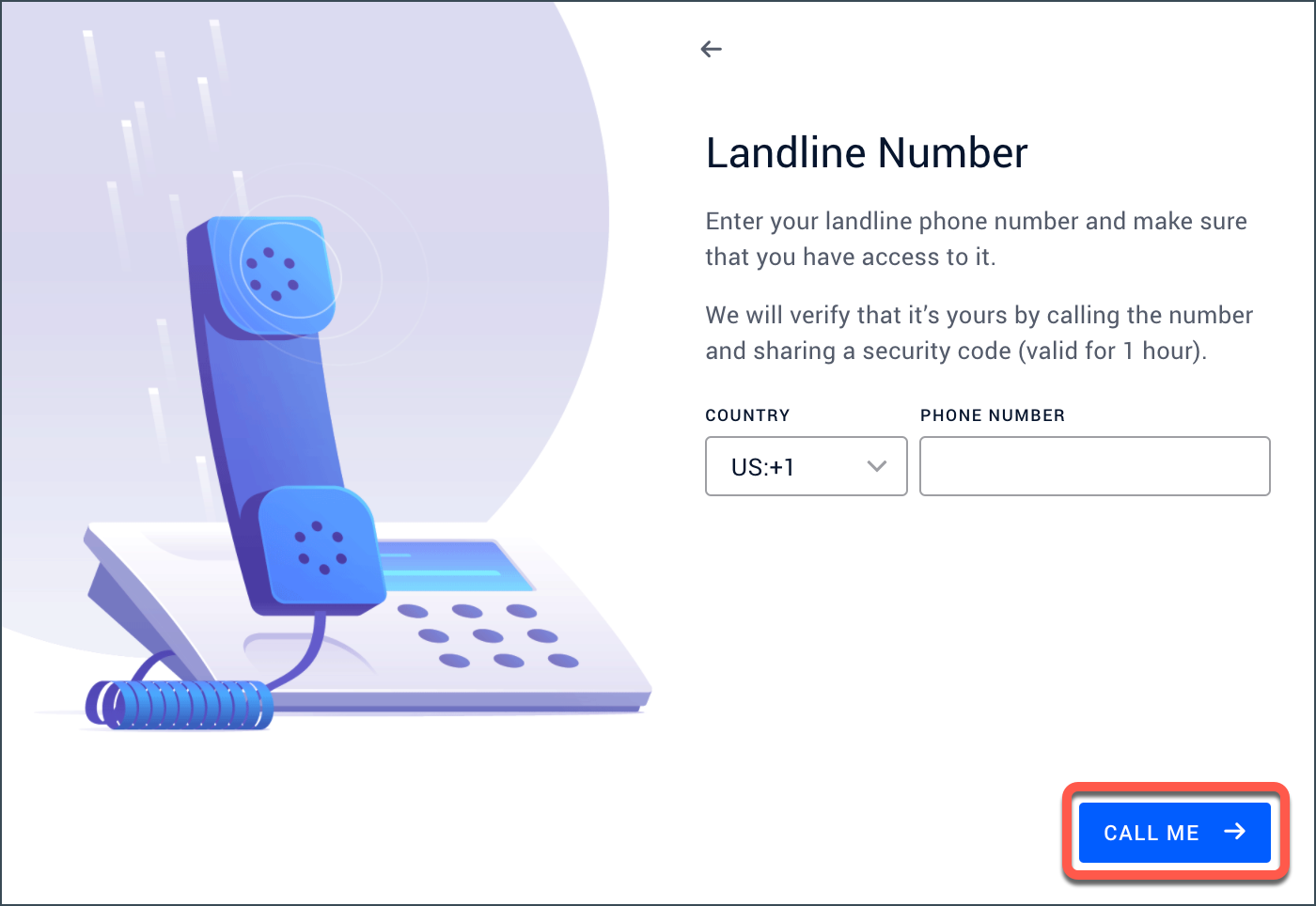 9. You will receive an SMS (mobile), respectively a phone call (landline) to the phone number you are trying to verify. What to do if you're not receiving SMS verification codes for Bitdefender Digital Identity Protection.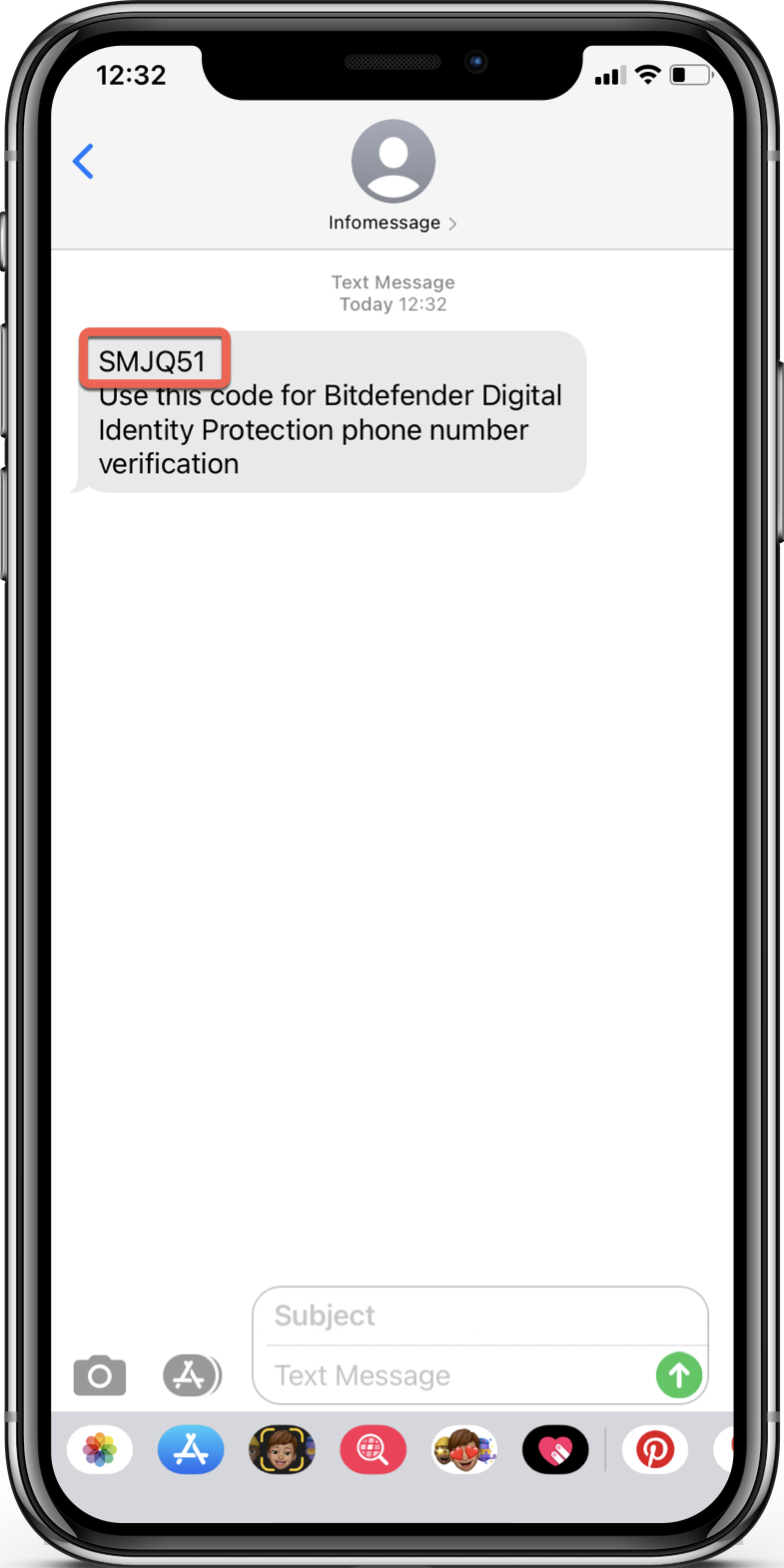 10. Enter the security code, then click CONFIRM.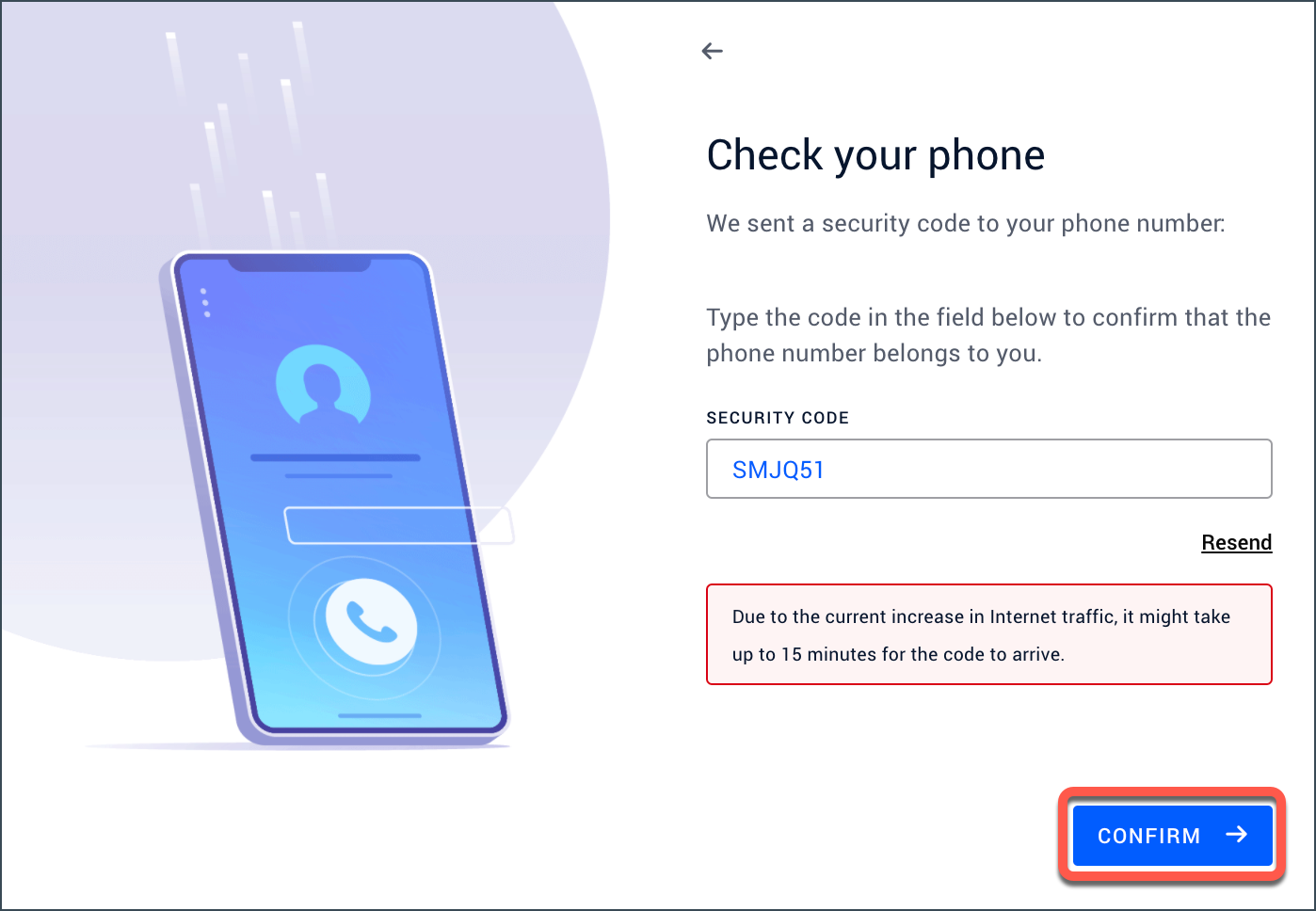 11. Bitdefender Digital Identity Protection will perform an online check. Wait until it's complete.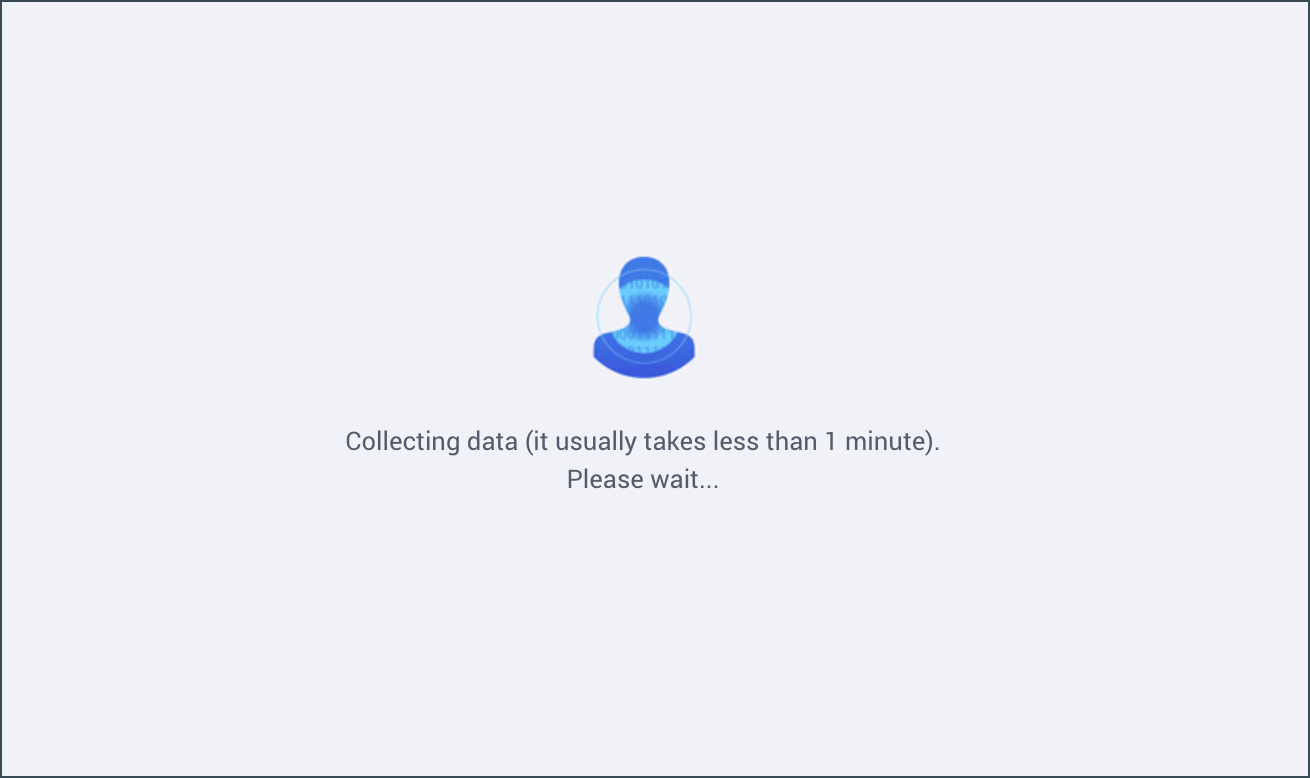 Bitdefender Digital Identity Protection is now configured.
To learn how to review the breaches, personally identifiable information, or potential impersonation attempts discovered during this first check, expand the next section – Use  »
Use Bitdefender Digital Identity Protection
Once the onboarding is complete, an overview of the breached data appears on the dashboard. Now it's time to review every piece of information available under the Digital footprint, Data breaches, and Impersonation check sections from the Dashboard.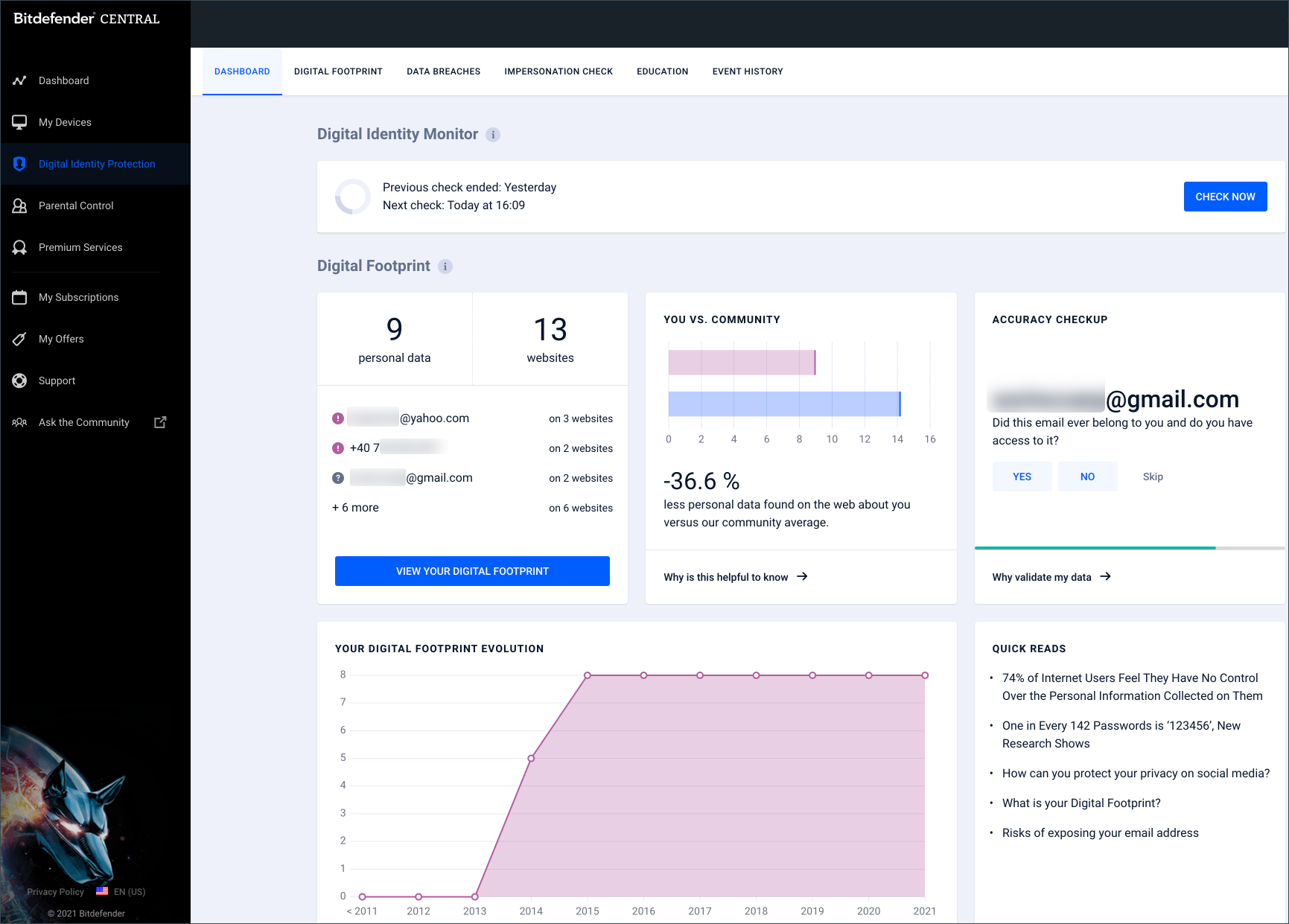 1. DIGITAL FOOTPRINT
Your Digital Footprint is a collection of your personal data exposed on the Open Web. It's important to verify all the found data because accurate information helps improve the checkup. To review your digital footprint:
Go to the Digital Footprint tab at the top of the page.
Your personally identifiable information and the source appear here. Click on Manage your data to evaluate if having the information public on the web is a threat.

Information that has not been verified yet will appear with the text Verify on the right side. Our AI-driven monitor relies heavily on correct data to detect new threats, so please click on Verify and then mark the information as accurate or inaccurate.
Information that is dismissed will no longer be displayed. However, it will still remain available on the web.
2. DATA BREACHES
A data breach is the (un)intentional release of secure or confidential information to an untrusted environment (usually the Dark Web). Take action on each data breach and follow the steps to reduce the risks. To review your data breaches:
Go to the Data breaches tab at the top of the page.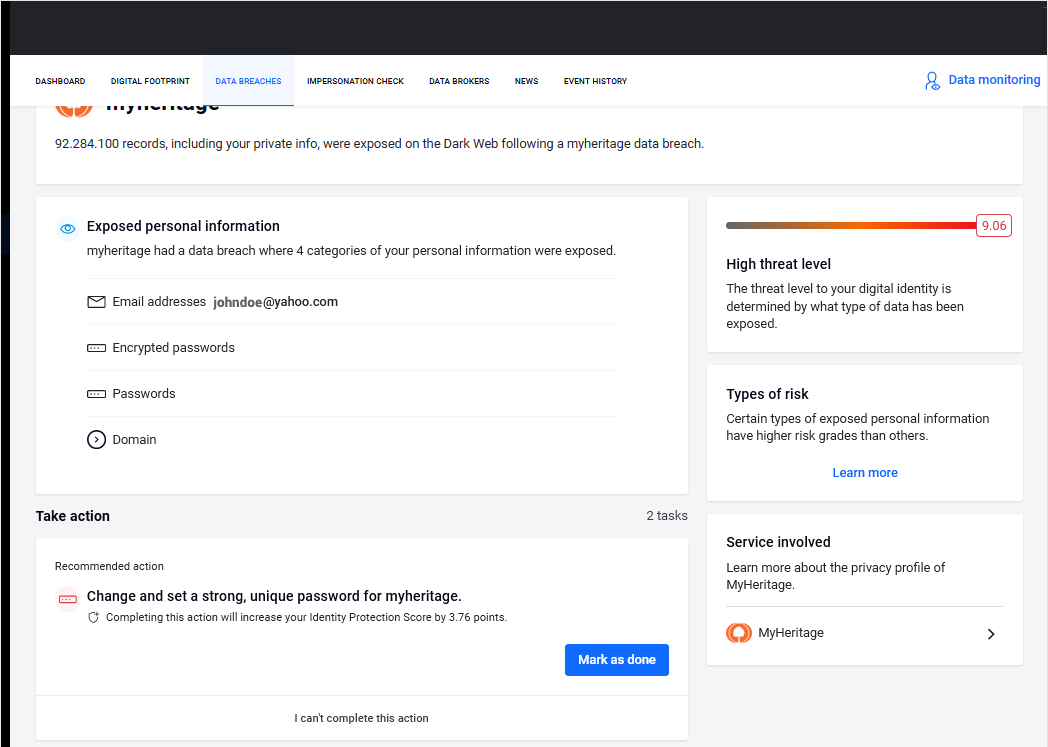 Under some entries, you will find a list of actions required for securing your account.
Click on Take action, then apply the recommended remediation (e.g. change the password of the breached account, turn on 2-step authentication, etc.).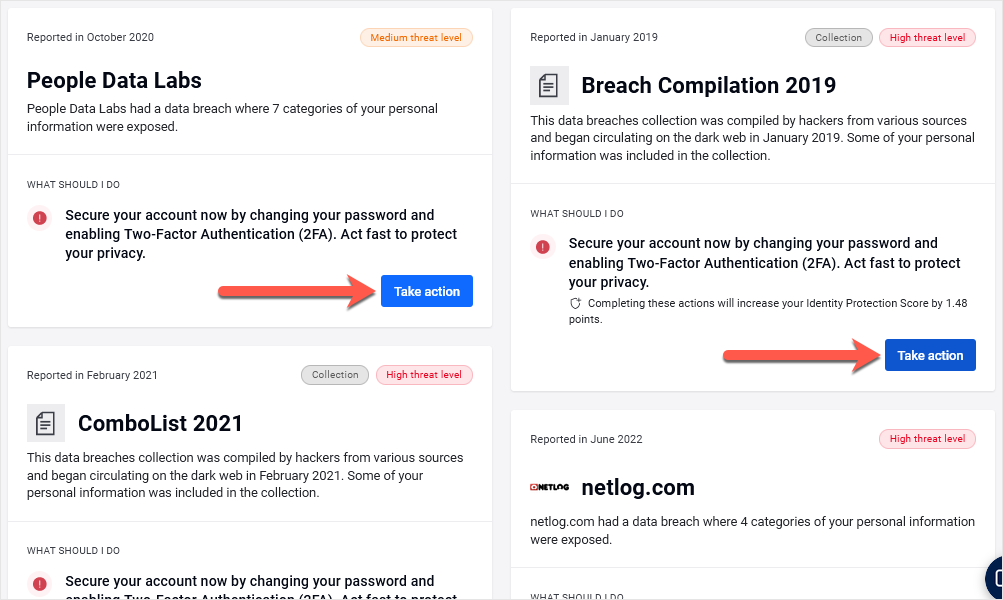 When finished, return to Bitdefender Central and select Mark as done. The task will be marked as completed. If you're unsure of how to complete a task, you can always click the link provided in the task description to be sent to a page with all the instructions.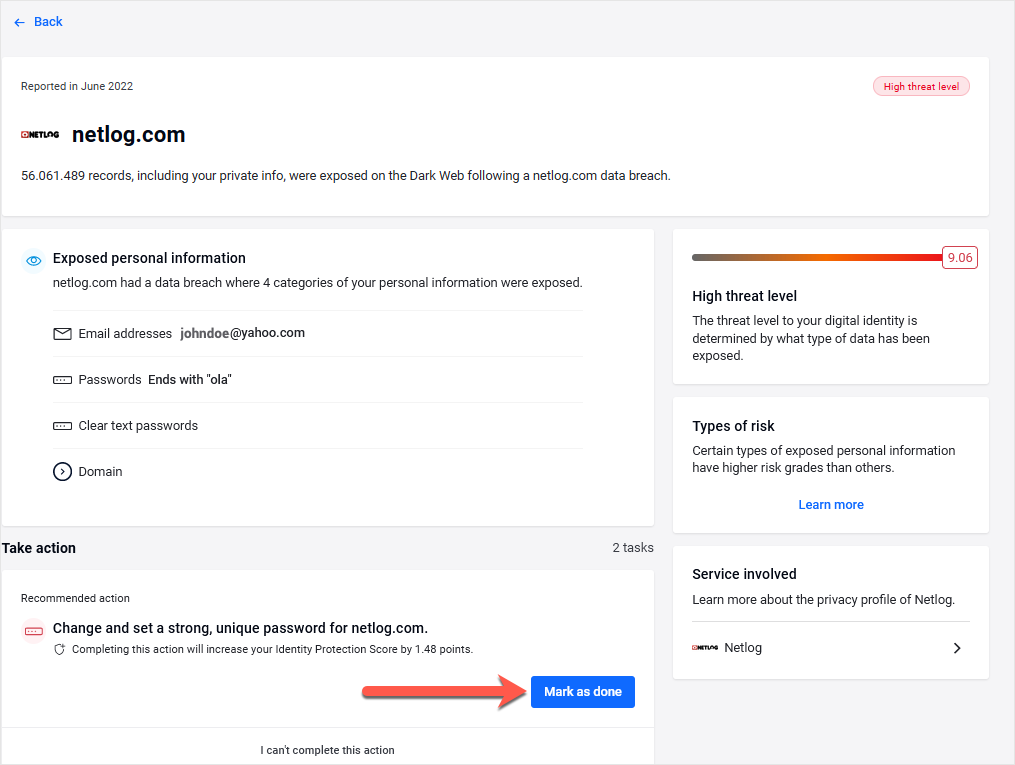 ⓘ Note: Not all breaches can be dealt with in this manner. Some of them won't include steps. Instead, you will be redirected to articles available online where you can find more help.
3. IMPERSONATION CHECK  
Social Media impersonation occurs when somebody is creating a new profile with your data and pretends to be you. We look for all the profiles with whom you share similarities and provide the exact steps you need to follow in the event of a real impersonation attempt.
The Impersonation check tab is where all possible attempts will be displayed.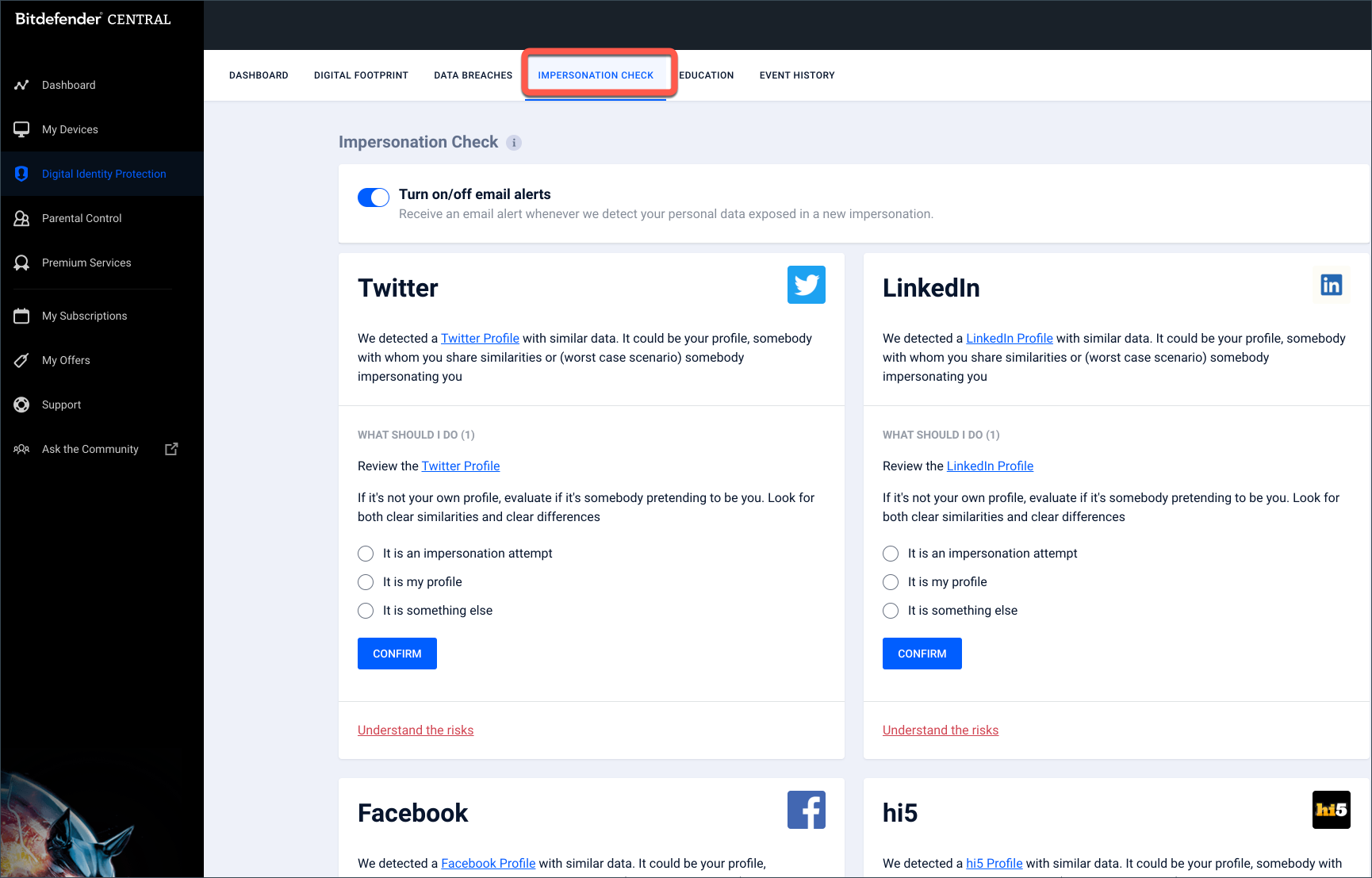 For each detection, you can choose one of three possibilities:
A. It is an impersonation attempt
B. It is my profile
C. It is something else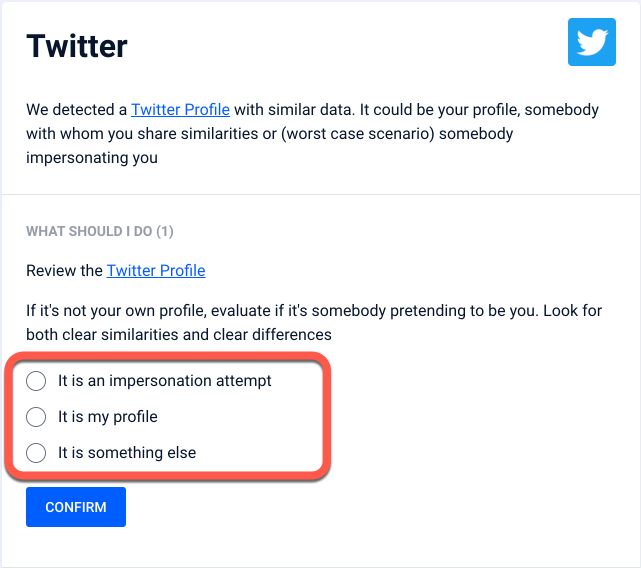 Depending on your choice, Bitdefender Digital Identity Protection will recommend specific steps in order to deal with the issue. For example, after deciding that a Twitter account is impersonating you, a new button appears – TAKE ACTION. Click it to go to the page of the impersonating account and file a report.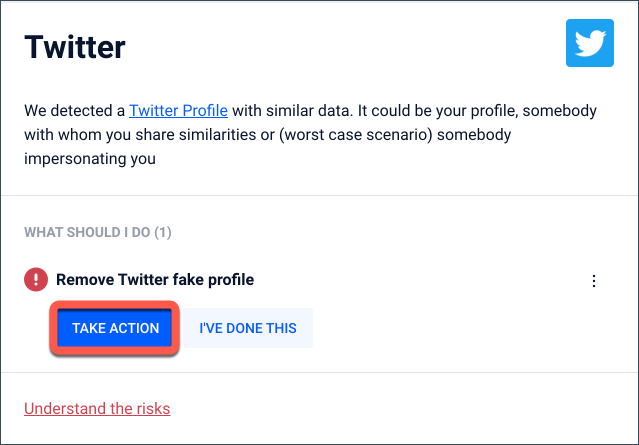 Every time you complete a step, go back to Bitdefender Central, and press Mark as done. Bitdefender will mark it as complete.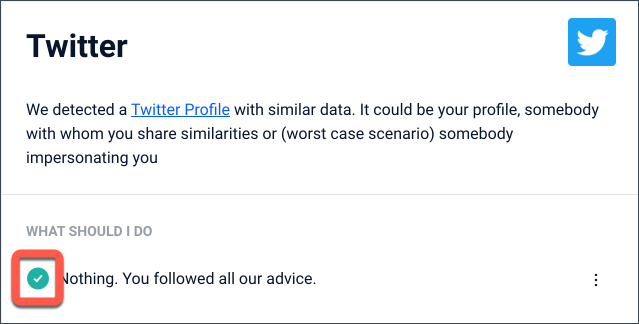 4. EDUCATION
In this section, you will find informative articles about how Digital Identity Protection works, and the risks of online exposure, along with proactive and preventative measures you can adopt to protect your identity.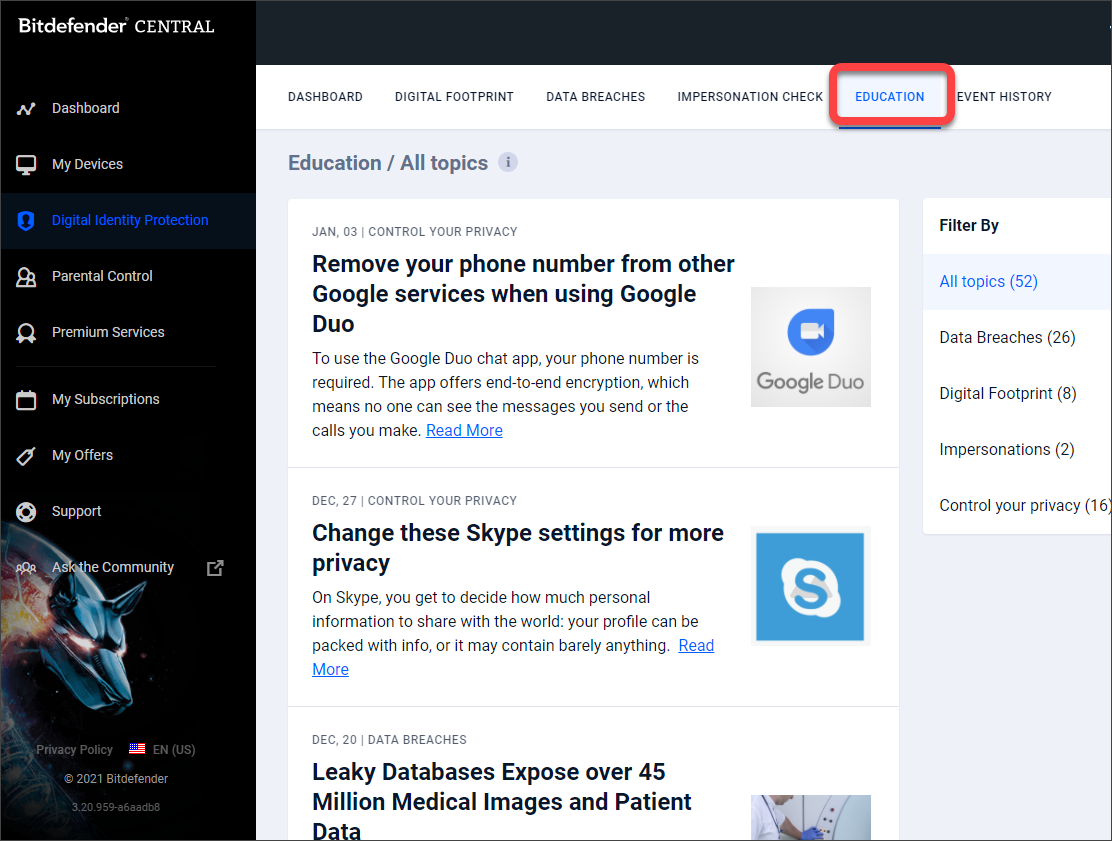 5. EVENT HISTORY
This is a chronologically ordered list of events regarding the monitoring of your Digital Identity. You will find here all the actions performed by you and the service updates.
Under some entries, you will find the Undo button that allows you to cancel certain choices.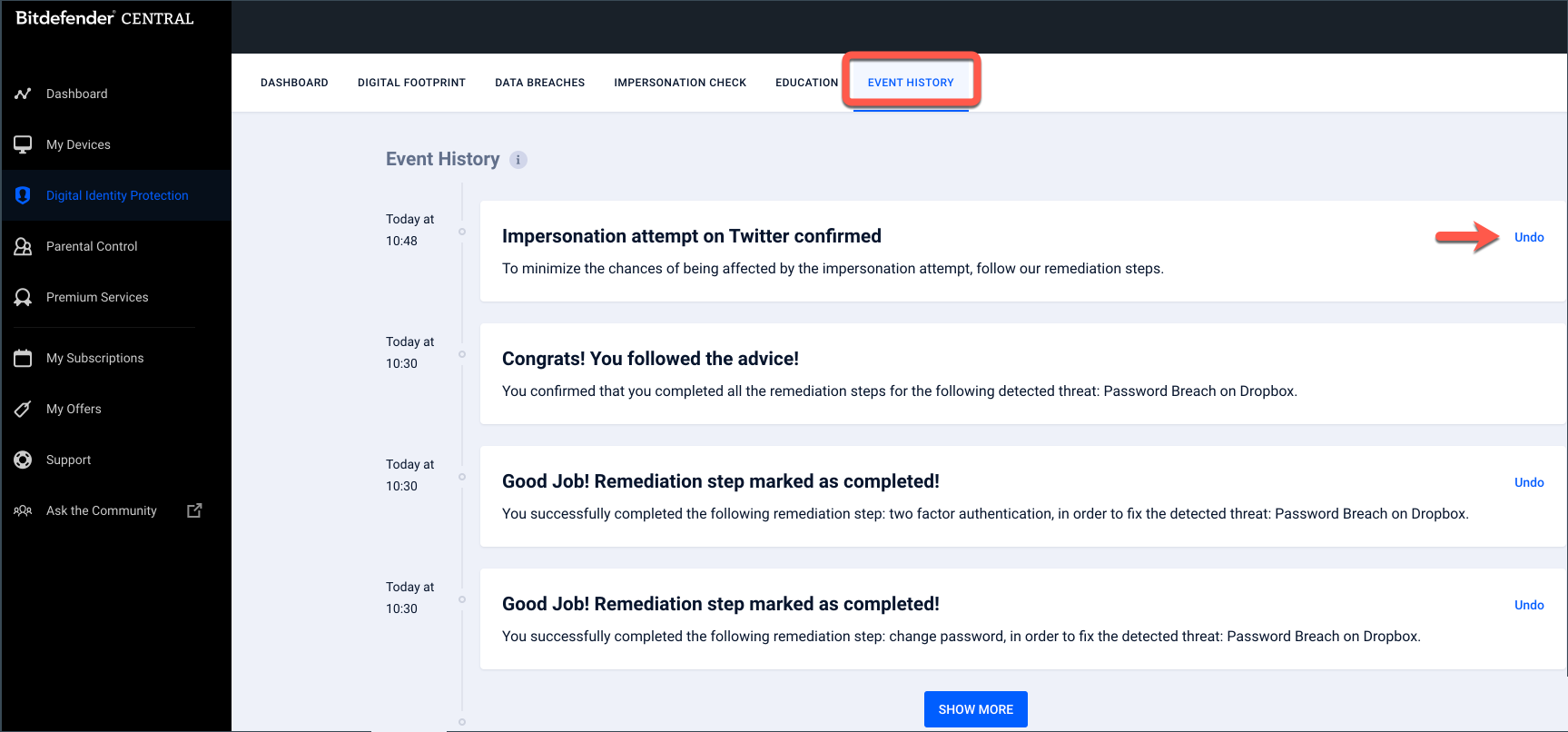 Congratulations, you have successfully activated your Bitdefender Digital Identity Protection subscription! The service is now set up and prepared to protect your personal data and online privacy.