How to make your Wi-Fi invisible
To hide your Wi-Fi network and increase the security of your network system, since a device can only connect to a wireless network with a known SSID, follow the steps below.
1. Open Bitdefender Central app on your smartphone and access Devices.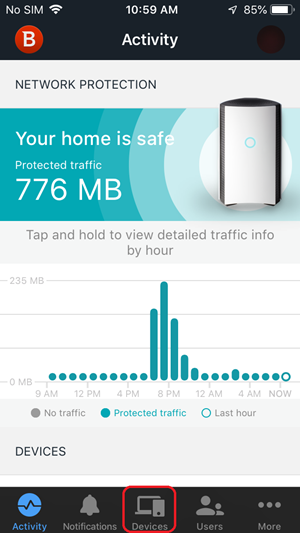 2. Tap Bitdefender BOX, then access Wi-Fi.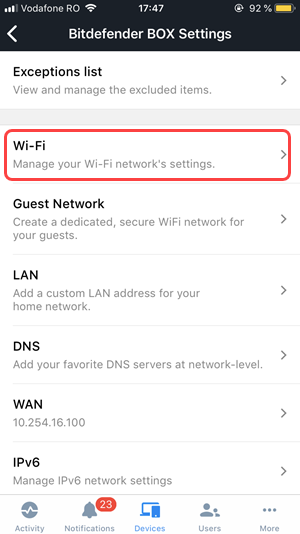 3. In the Wi-Fi settings, scroll down to Broadcast SSID.
4. Switch ON: Broadcast SSID.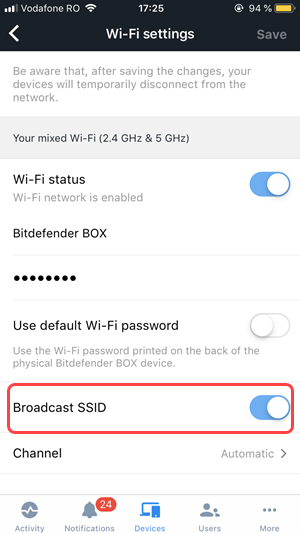 5. Tap Save to validate the change.
Note: After saving the changes, your devices will temporarily disconnect from the network.
Was this article helpful?