Your Bitdefender BOX router incorporates a feature that allows you to easily turn Wi-Fi on or off. You may need to switch off Wi-Fi for a variety of reasons, such as troubleshooting issues with your network, cutting down the price of your internet bill if you have a pay-per-usage plan, etc.
On the other hand, if you don't want to turn off the Wi-Fi signal on Bitdefender BOX, but instead want to hide the Wi-Fi because you're worried about your network security, please check out these articles – How to make Wi-Fi invisible & How to change the default Wi-Fi name and password on Bitdefender BOX.
To turn off or on your Bitdefender BOX Wi-Fi at any time, follow the steps below.
1. Open the Bitdefender Central app installed on your smartphone and go to the "Devices" icon at the bottom of the screen.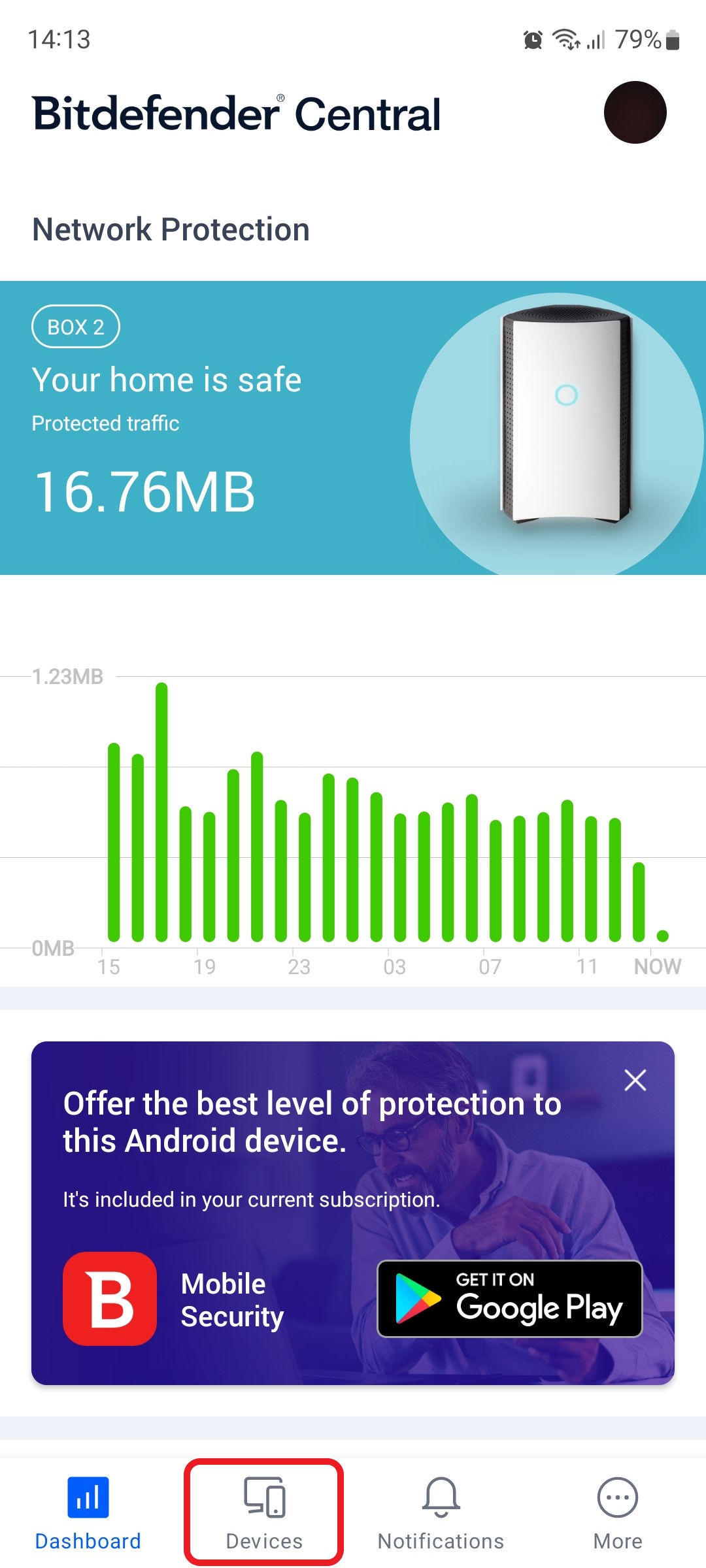 2. Next, select Bitdefender BOX in the list of devices.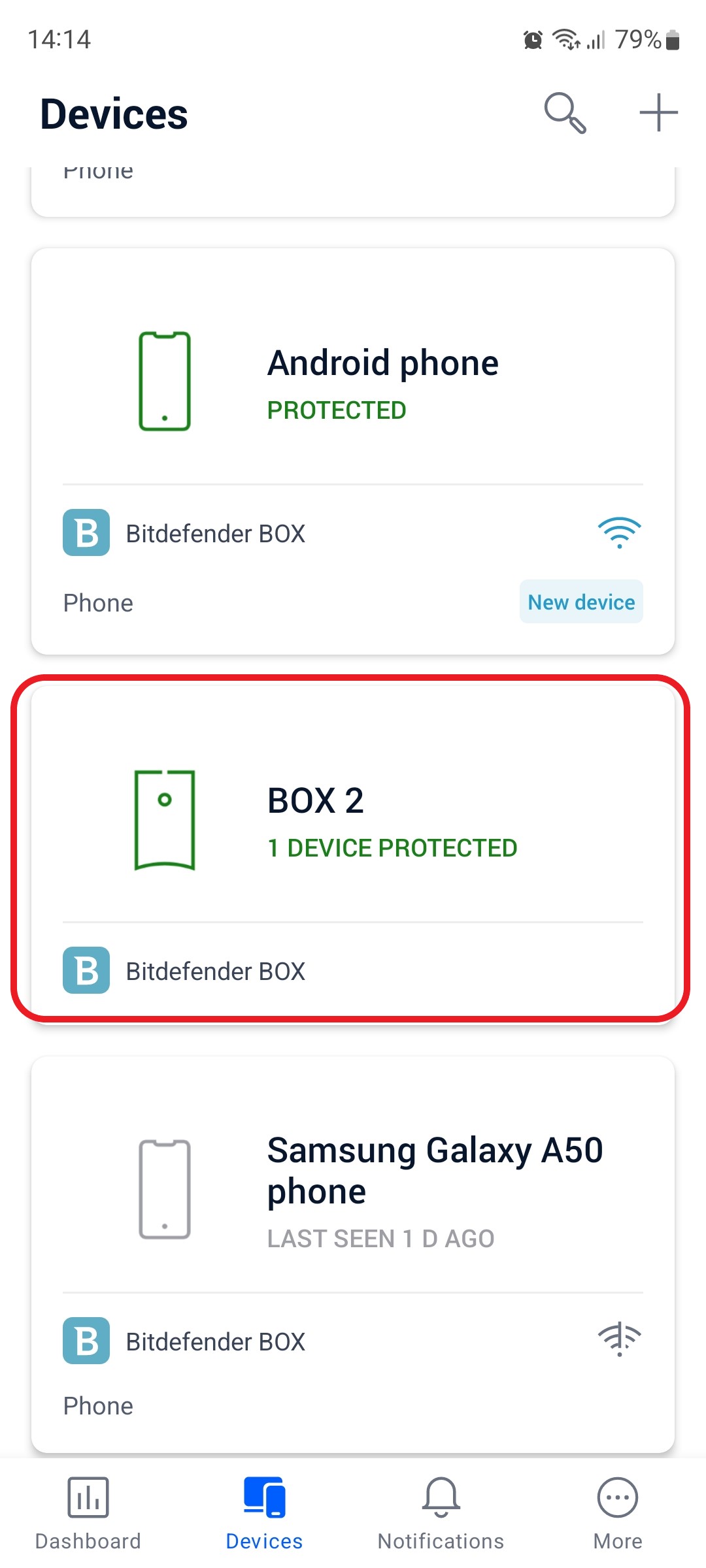 3. Then tap the small cogwheel in the top right corner to open the Bitdefender BOX settings.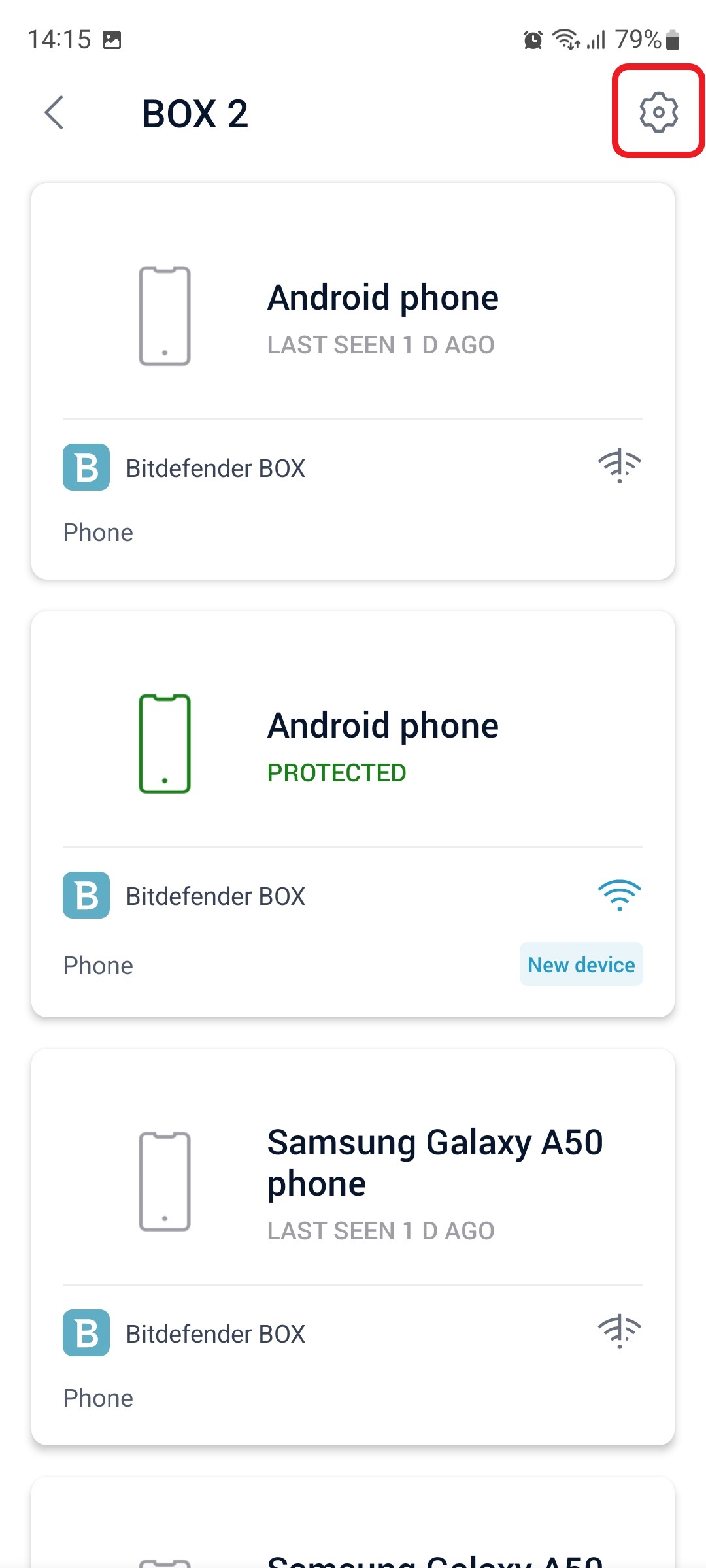 4. After opening the Settings menu, tap on the "Wi-Fi" entry.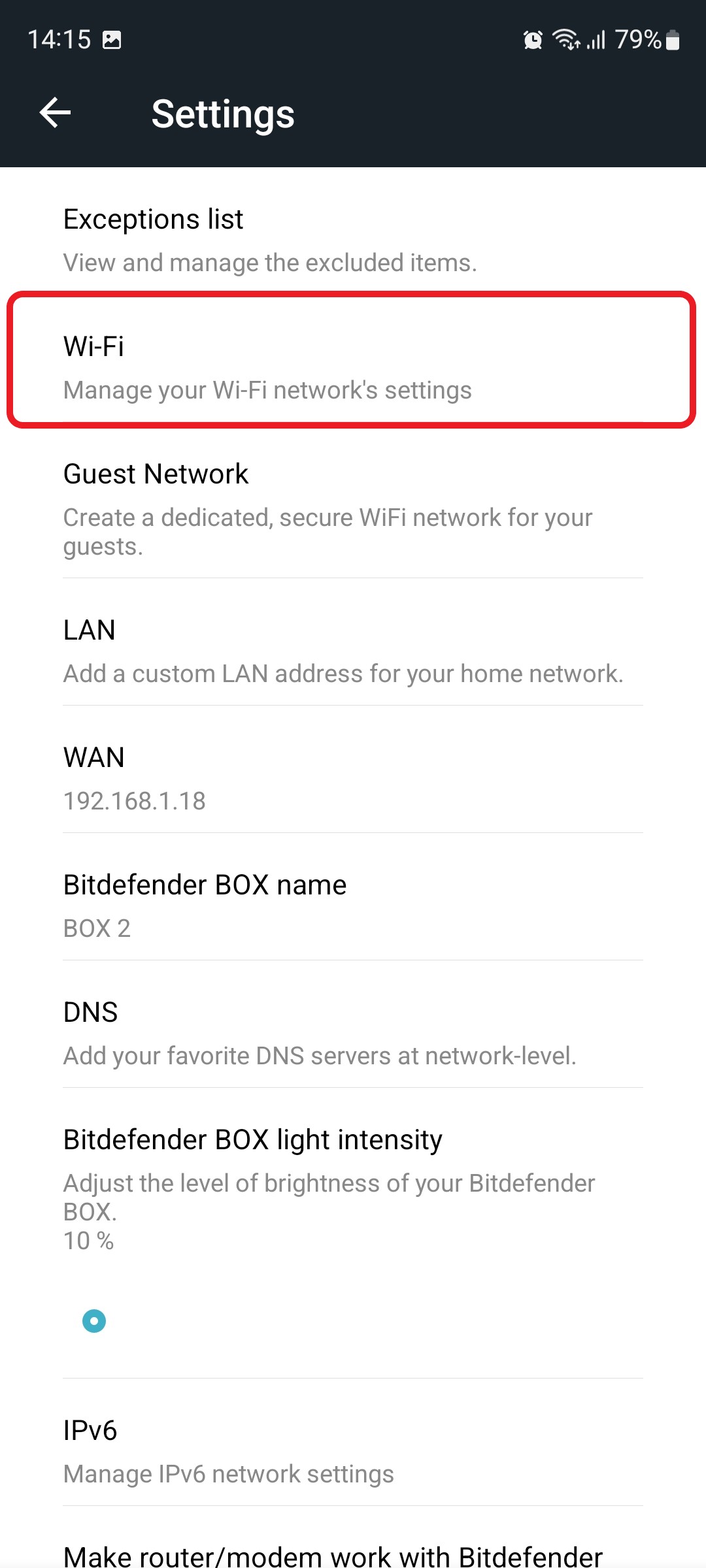 5. In the Wi-Fi settings, toggle off or on the "Wi-Fi Status" option depending on your preferences:
When the Wi-Fi Status switch is grayed out, the Bitdefender BOX wireless network is disabled.

When the Wi-Fi Status switch is blue, the Bitdefender BOX wireless network is enabled.
Tap the SAVE button when you are done to confirm that you want to stop, respectively enable your Wi-Fi signal.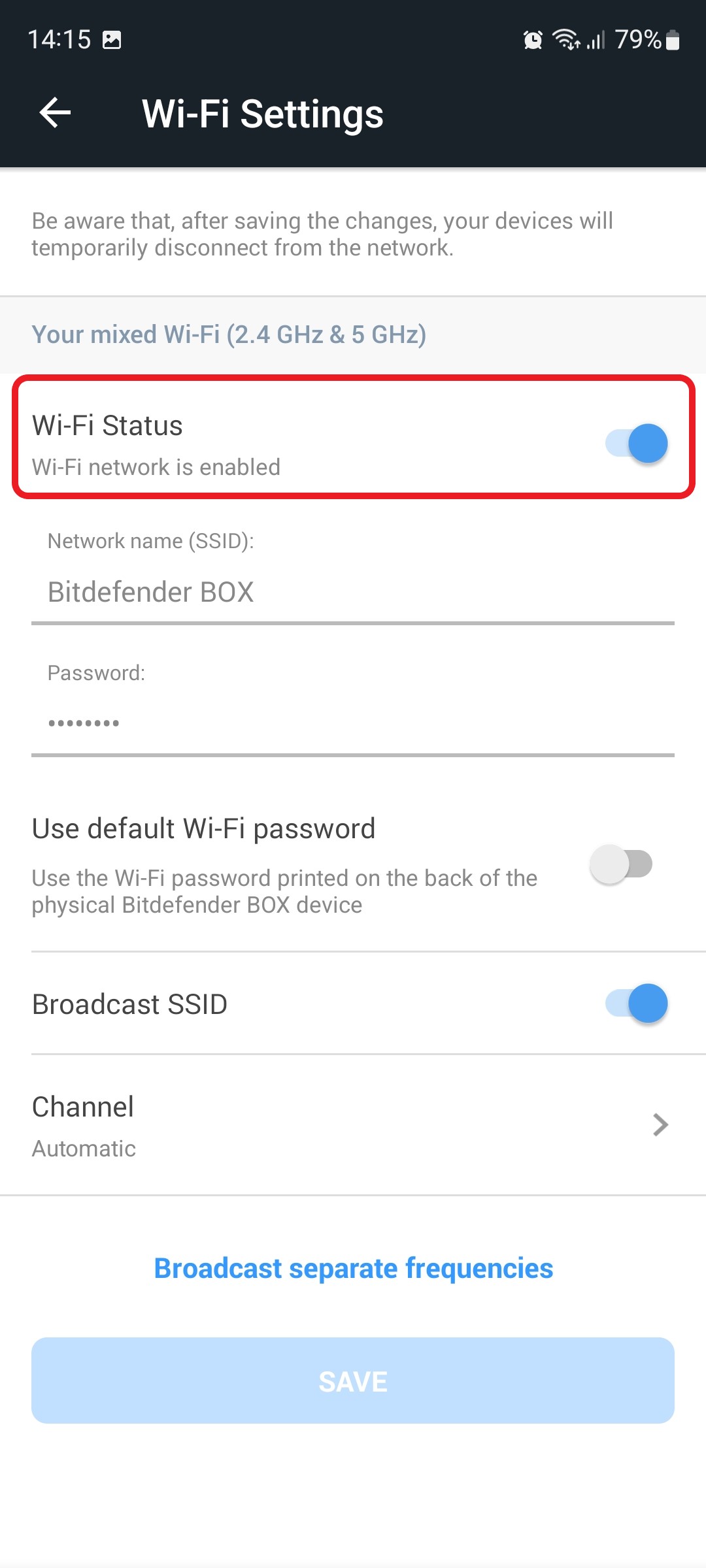 Still Need Help? Contact Us! If these steps don't fix your issue, click here to get in touch with a Bitdefender BOX representative. Our Support lines are open 24/7.