How to turn ON/OFF Wi-Fi on Bitdefender BOX
To enable or disable Wi-Fi on your Bitdefender BOX, follow the steps below:
1.      Open Bitdefender Central app on your smartphone.
2.      Access Devices.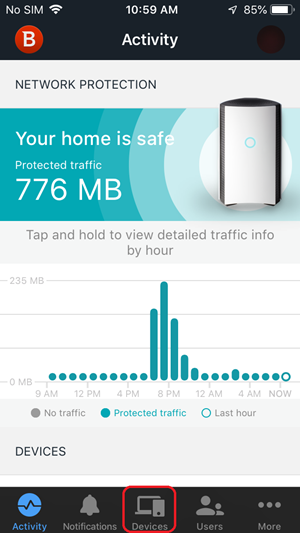 3.      Tap Bitdefender BOX, then access Wi-Fi.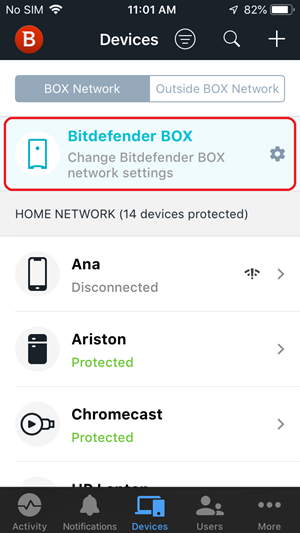 4.      In the Wi-Fi settings, switch ON or OFF: Wi-Fi Status.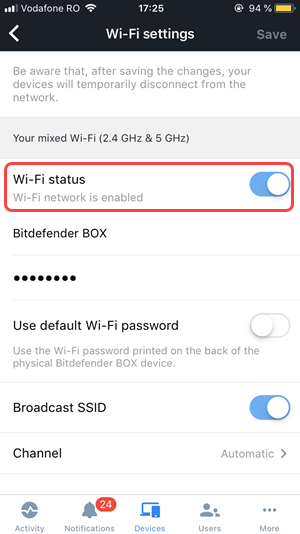 5.      Tap Save to validate the change.
Was this article helpful?