How to change the Wi-Fi channel
Changing the Wi-Fi channel to a less crowded one helps achieve a better network speed. To change the Wi-Fi channel on your Bitdefender BOX, follow the steps below:
1.      Open Bitdefender Central app on your smartphone and access Devices.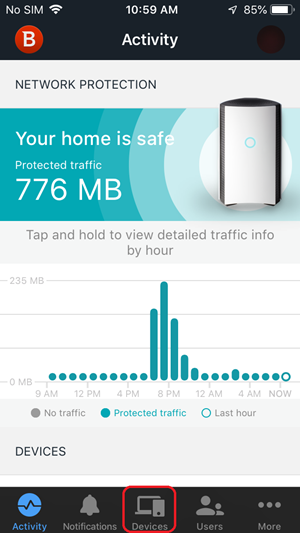 2.      Tap Bitdefender BOX, then access Wi-Fi.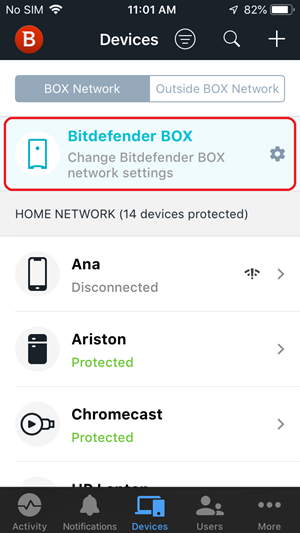 3.      In the Wi-Fi Settings, scroll down to Channel.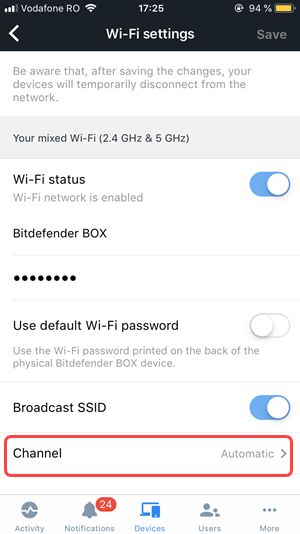 4.      Tap Channel and select a channel from the 2.4 GHz or 5 GHz list.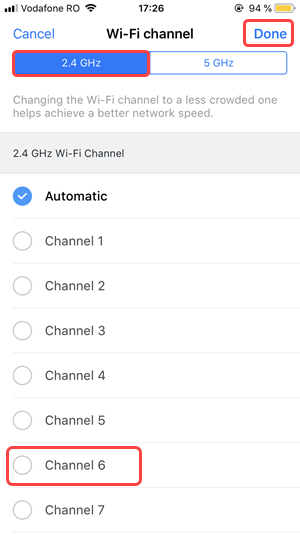 5.      Tap Done, then Save to validate the change.
Note: After saving the changes, your devices will temporarily disconnect from the network.
Was this article helpful?