In this article, we are going to show you how to install a trial version of Bitdefender. New customers can try Bitdefender before buying by creating a Central account for free and downloading a trial version of the desired product. No credit card is required! The trial has the same features included in the paid version and gives you the chance to test out the product for free for 30 days before buying it. After 1 month the subscription expires, and you will no longer be able to use the product without subscribing to Bitdefender.
Step 1 – Create a Bitdefender Central account
Open a web browser and go to https://central.bitdefender.com
Click the Create account button.
Fill in the required information, then click on CREATE ACCOUNT to sign up.
Step 2 – Install the trial version via your user account
As soon as the user account is created, you are taken to Bitdefender Central. To install the 30-day trial:
Click on GET STARTED after login.
Click on TRY BITDEFENDER in the selection screen.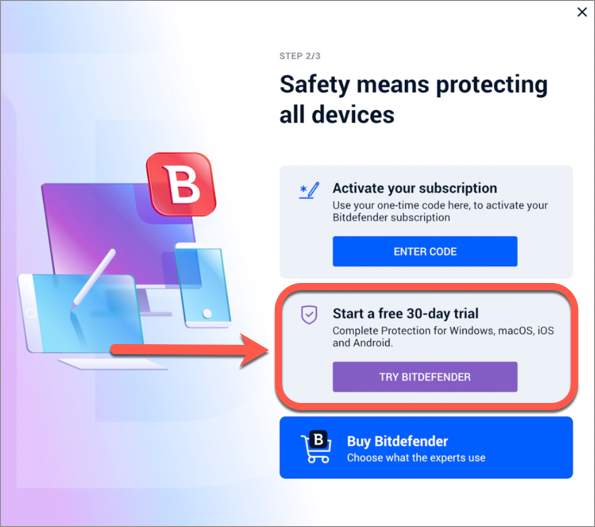 ⓘ Note: If you exit the above screen, you can still try Bitdefender by accessing the "Get your free 30-day full trial version of Bitdefender Total Security and test the complete package" link on your Bitdefender Central account dashboard.
Click Install on a device.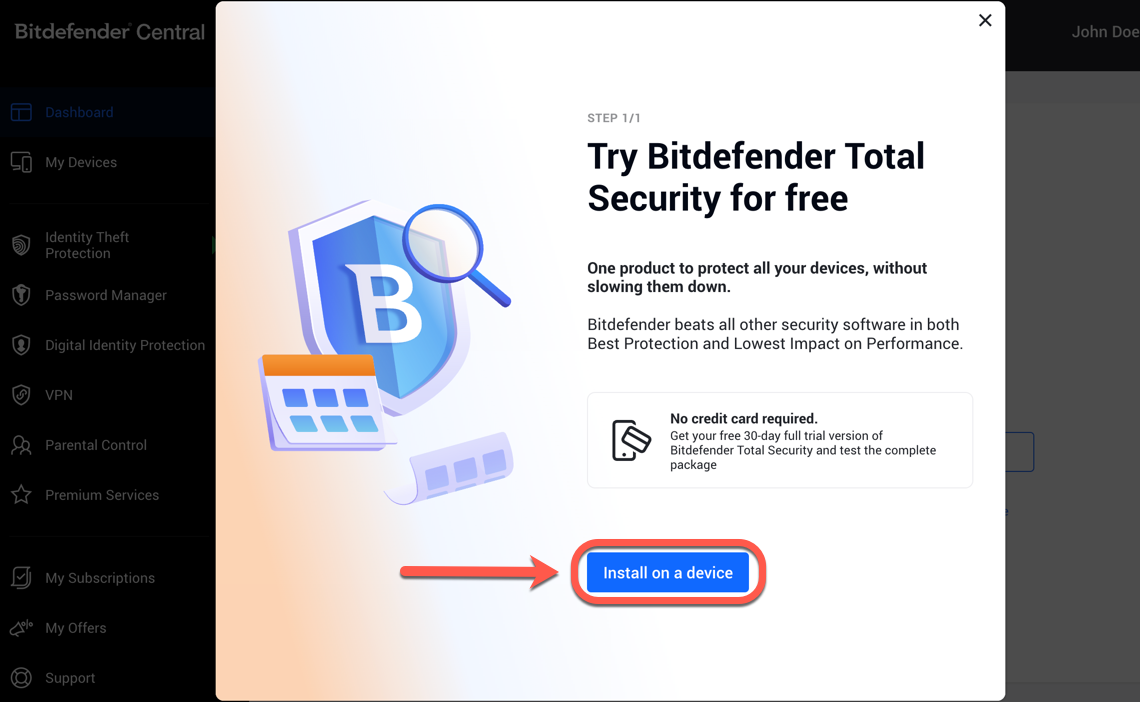 Choose the Bitdefender product you would like to test.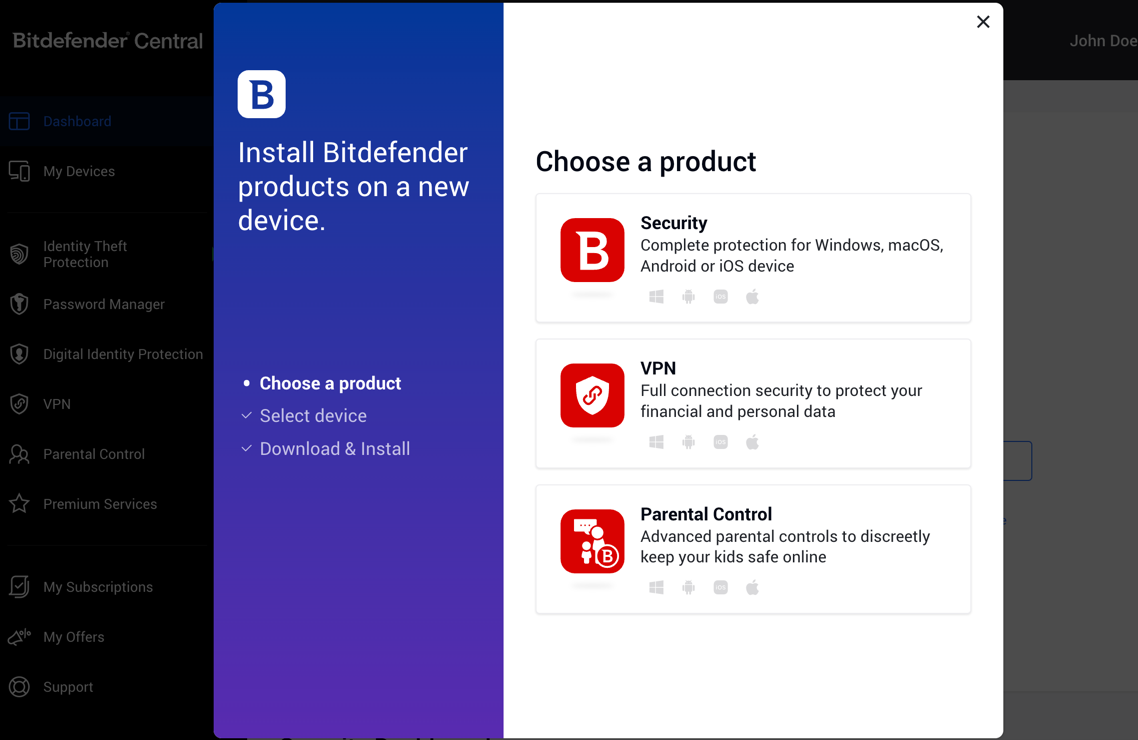 Select the device on which the Bitdefender trial version will be installed. There are two options available:

This device – Choose this option if you are on the device that you wish to protect.
Other devices – This option allows you to send a download link to another device.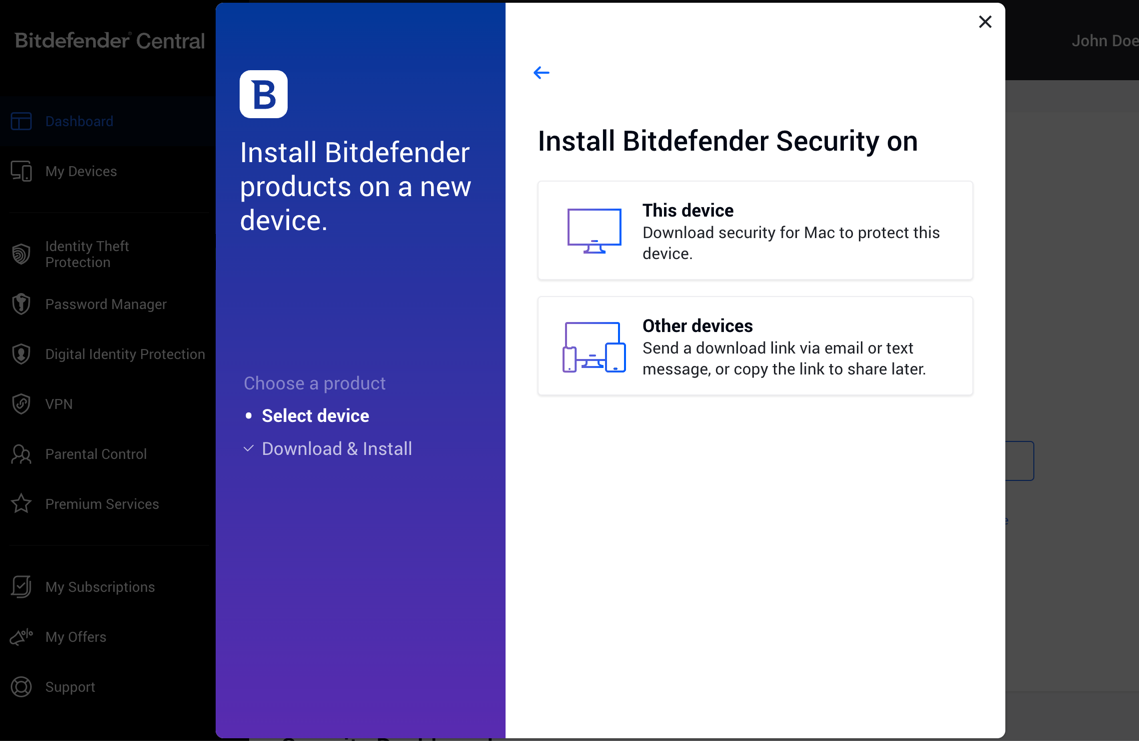 Follow the on-screen steps to install Bitdefender and start protecting your device for 30 days, free of charge.