How to add websites to Safepay 2015 whitelist/blacklist
By default, Bitdefender detects when you navigate to an online banking site or online shop in any browser on your computer and prompts you to launch it in Bitdefender Safepay.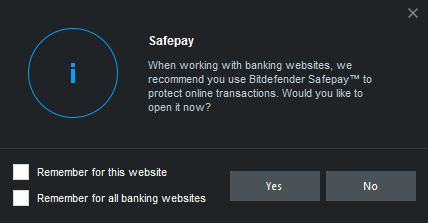 In order to add a certain website to the Safepay whitelist or blacklist, please follow the steps from below:
1. Open Bitdefender Safepay: open the Bitdefender interface and click on the Safepay panel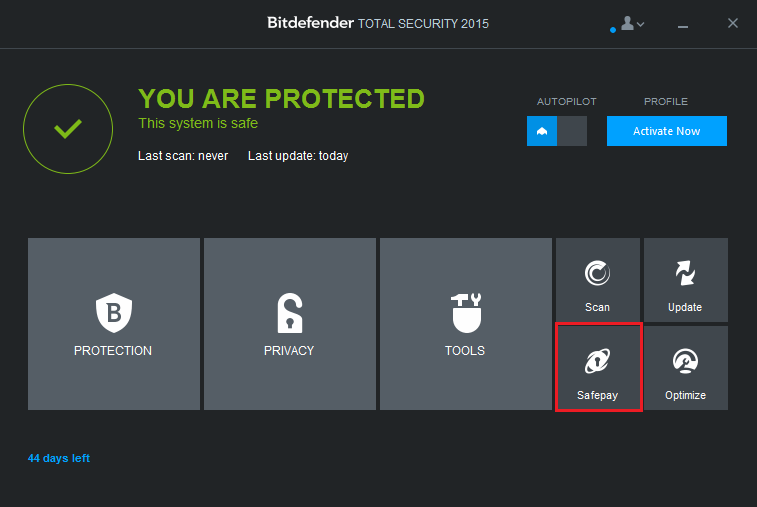 2. In the new window that will appear please click on the plus (+) sign;
3. In the Bookmarks option that will appear, please enter the URL of the website (for example www.bitdefender.com) and the title of the website (for example Bitdefender). Then click on Create;
4. Now click on the small gear from the upper right part of the window;
5. You will see the website added to the Safepay list:
• To Whitelist: You can either set Safepay to "Automatically open" or "Ask me every time"
• To Blacklist: You will have to click on the down arrow and select "Do not use Bitdefender Safepay" option from the drop down menu
6. Click on the X button from the upper right part of the window in order to close Safepay.
Related Articles
Was this article helpful?