The RSA Conference is a premier global cybersecurity event which brings together experts from around the world for four days in San Francisco to discuss the latest advancements and trends in security research. This event serves as a platform for industry leaders to share their insights on a variety of topics, ranging from cryptography to network security. Each year a theme is given for the RSA Conference and for 2023 that theme is "Stronger Together". In a world of constantly evolving threats, come experience this unique event.
The 2023 RSA Conference takes place April 24-27 at the Moscone Center featuring more than 35 keynotes, 700 presenters and 500 educational sessions from cybersecurity professionals – including subject matter experts from Bitdefender discussing cutting-edge research and real-world solutions to today's most pressing security challenges.
Visit Bitdefender at booth #S-1049 at the RSA Conference
Meet the Bitdefender team of product experts, security analysts from our Managed Detection and Response (MDR) service, and researchers from Bitdefender Labs. Our experts will present quick and informative briefings on recent security topics, including: 
Understanding How eXtended Detection and Response (XDR) Will Save You

Putting the (X)DR in MDR -- How XDR and Managed Detection and Response co-exist 




Security Teams Get Better with Great Threat Intelligence (Really!)
Our experts will guide you through live demonstrations of our industry-leading threat prevention, protection, detection, and response capabilities including managed detection and response services. Endpoint Detection and Response (EDR), eXtended Detection and Response (XDR), Managed Detection and Response (MDR), and Threat Intelligence (TI) experts will guide your exploration of our advanced solutions and services.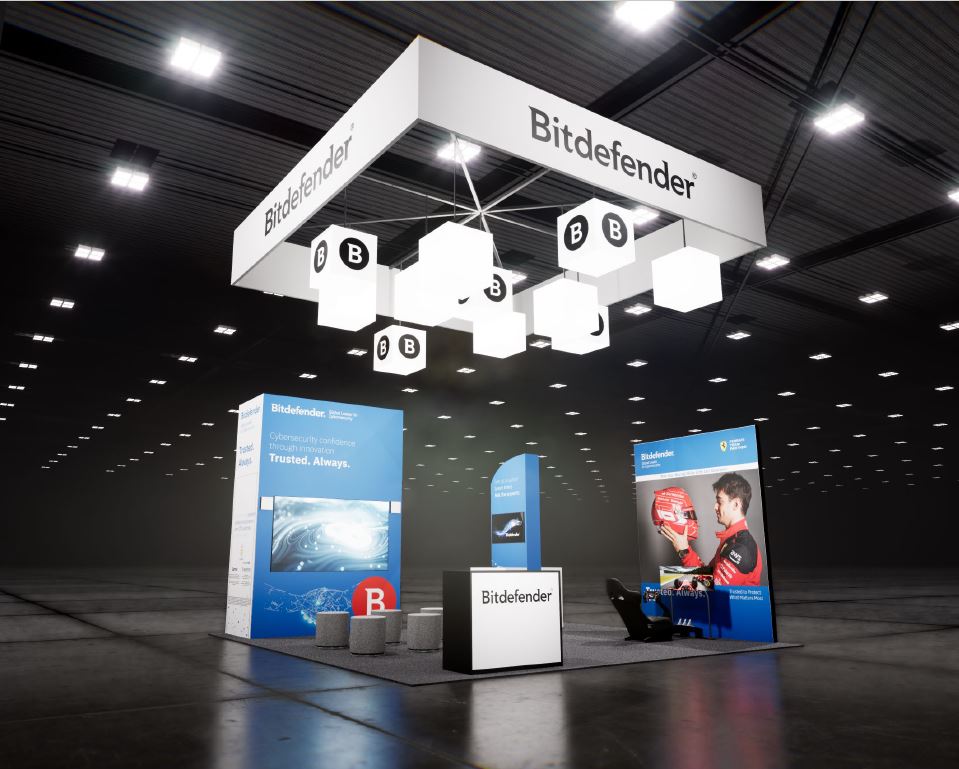 Test your skills with a racing simulator!
The RSA Conference is not just about threat research and the latest technologies – if you would like to test your skills on the track, stop by our booth to drive a racing simulator! Climb into the cockpit, grab the wheel, and feel the vibration of the engine while you race around the track. Experience a 32" curved gaming monitor and a subwoofer under the seat to be immersed with the sound of the car. The only thing missing is the smell of the tires against the asphalt.
Test your racing skills against the performance recorded by Scuderia Ferrari drivers Charles Leclerc and Carlos Sainz on official circuits and make your mark. See if you can get the highest score and win some Ferrari swag!
Schedules fill up fast, so do not wait to book a meeting with one of our Bitdefender experts in Moscone South booth #1049 to discuss your cybersecurity initiatives and how to make your organization more cyber resilient.