Bitdefender had the pleasure of joining more than 40,000 attendees and 650+ speakers at the 2023 RSA Security Conference in San Francisco on April 24-27th. The annual event, which is undoubtedly the premier conference for the cybersecurity industry, always brings together the smartest minds and cutting-edge solutions in cybersecurity. Whereas last year, everyone at the conference seemed to be talking about Extended Detection and Response (XDR) technologies, this year the buzz was all around artificial intelligence (AI), cyber risk, exposure management, and unified solutions. There were many discussions, both on the official agenda and on the Expo floor, about the impact generative AI will have on security, how it can be used by cybercriminals, and how it can be used to make cybersecurity solutions better.
Bitdefender Co-founder and Chief Executive Officer, Florin Talpes, discusses how AI can be incorporated into cybersecurity solutions to help advance threat detection capabilities, speed response, and help overburdened security analysts bridge the skills gap.
Additionally, Bitdefender product experts, security analysts from our Managed Detection and Response (MDR) service, and researchers from Bitdefender Labs met with attendees at our booth to provide expertise on a variety of topics and present the latest security research. Our experts gave live demonstrations of our industry-leading threat prevention, detection and response capabilities including Endpoint Detection and Response (EDR), Extended Detection and Response (XDR), Managed Detection and Response (MDR), and Threat Intelligence.
New research: Unpacking BellaCiao
Technical Solutions Director at Bitdefender, Martin Zugec, discussed trends showing that threat actors are increasingly targeting software vulnerabilities for remote exploitation at organizations of all sizes and across all industries. He also revealed new research about a dangerous, new malware strain call BellaCiao that is being used by Iranian state-sponsored advanced persistent threat (APT) groups to infiltrate organizations in the U.S. and Europe. One characteristic of the BellaCiao malware that makes it difficult for organizations to detect is that it remains hidden for long periods of time after it initially infiltrates the organization, and only executes its attack when the threat actor decides its time.
2023 IoT security landscape report
Bitdefender also partnered with Netgear to release the 2023 IoT Security Landscape Report from the RSA Conference. The report is based on threat intelligence sampled by 2.6 million smart homes protected by NETGEAR Armor, powered by Bitdefender. We investigated about 120 million IoT devices generating a whopping 3.6 billion security events to uncover vulnerabilities and attack scenarios and make smart homes safer. The report found that U.S. homes have an average of 46 devices connected to the internet and that home networks experience an average of 8 attacks every 24 hours. The research also found that smart TVs are the most vulnerable device in most homes.
Director of IoT Security at Bitdefender, Dan Berte described why IoT device manufacturers should better leverage the resources of the cybersecurity industry to ensure that their devices are free of vulnerabilities and have strong defenses against exploitation.
The energy level and excitement at the 2023 RSA Conference were palpable. Attendees, speakers and vendors alike were thrilled to be gathering together to see the latest technology innovations and discuss how to continue advancing the industry and staying ahead of adversaries. In addition to learning about our solutions and services, attendees to the Bitdefender booth enjoyed an exhilarating racing simulator, testing their skills against the performance recorded by Scuderia Ferrari drivers Charles Leclerc and Carlos Sainz as part of our partnership with the iconic Ferrari brand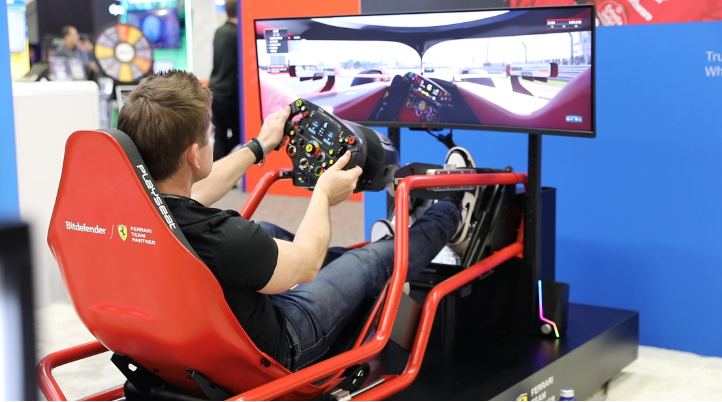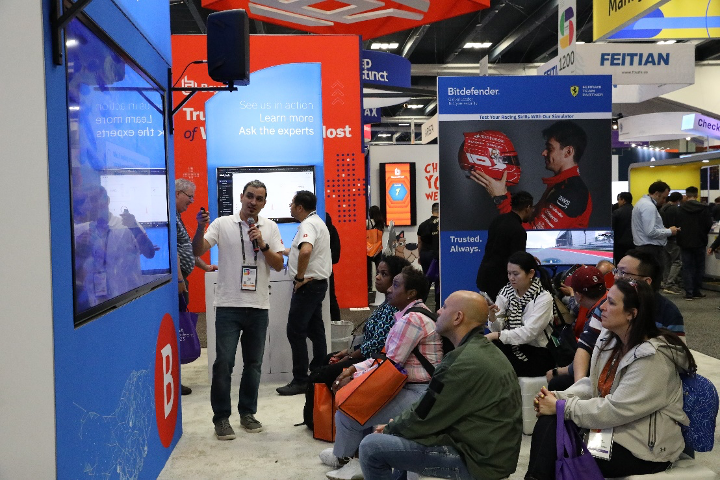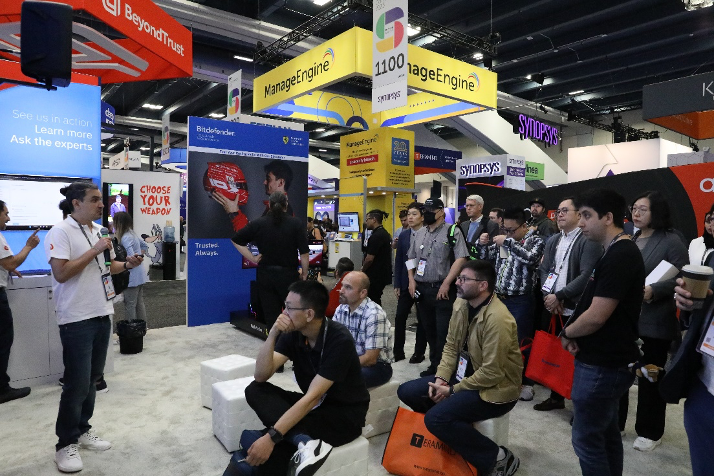 Learn More