The booth is packed up and ready to go. Rat Pack fedoras are in hand. And the Scuderia Ferrari showcar is en route. We can't wait to see you at Black Hat USA 2023 in Las Vegas. Our team of product and cybersecurity research experts are ready to hit the ground running as soon as we arrive on the Las Vegas strip.
We hope you stop by Booth 2350 to say hello and speak to our team of experts, check out the racing simulator to test your racing skills, and take in our product demos.
Black Hat USA 2023 highlights:
Top 3 Ransomware Myths & Misconceptions
Evolution Continues: Hybrid Attacks on the Rise
Product Demo: Bitdefender Extended Detection and Response (XDR)
Product Demo: Bitdefender Managed Detection and Response (MDR)
Product Demo: Bitdefender Threat Intelligence
Channeling our inner myth busters
Bitdefender Technical Solution Manager Greg Nocon will tackle three common myths around ransomware and shed light on the new gig economy made up of enterprising threat actors who have set up a sophisticated profit-sharing scheme. This decentralized model makes it hard to track down and stop ransomware attacks—which is one of the biggest reasons ransomware continues to put organizations at great risk.
Greg's other presentation will showcase Bitdefender's solution for meeting these highly adaptive threats. Only by layering prevention, protection and detection across the entire threat surface can security teams put together a comprehensive, intelligent, and layered approach that stops ransomware in its tracks.
We're going the distance, we're going for speed
We hope you join us at our booth for a quick adrenaline boost. Visitors can jump into our on-site racing simulator and put their driving skills to the test while taking three laps around a virtual Formula 1 racetrack. You can even check out the Scuderia Ferrari showcar and take a selfie with Charles Leclerc's racing helmet.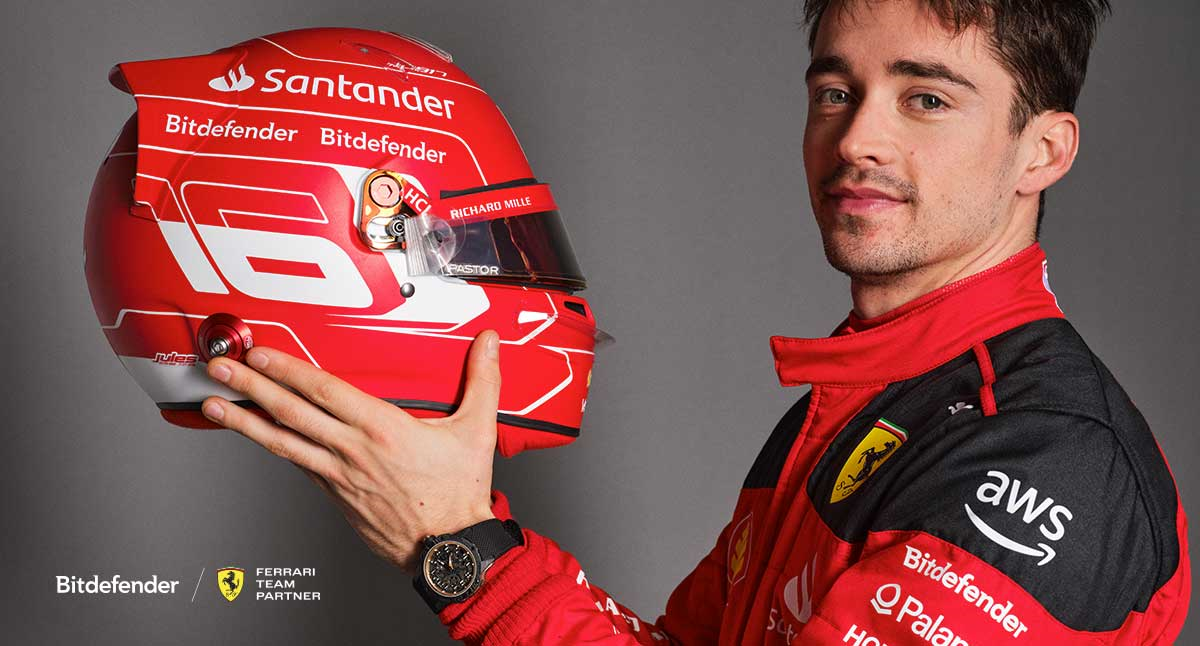 We hope you're bringing an extra suitcase, because we have a lot of giveaways planned throughout the show—including Bluetooth trackers and wireless chargers. We're also taking part in the show's Passport to Prizes program and will be giving away a new Garmin Venu fitness smartwatch.
See our XDR and Threat Intelligence solutions in action
And while you're there, we hope you check out our three product demos to learn more about Bitdefender's trusted cybersecurity solutions XDR, MDR and advanced threat intelligence, and how to make your organization cyber resilient in the face of today's highly adaptive threats. Reserve your spot now.