How to remove other security solutions
Running multiple security solutions on the same PC may affect their proper functionality as they compete for access to the same system resources. Even if they are turned off, there are some active processes running in the background.
We recommend you to uninstall other security solutions in order for Bitdefender to work properly.
To remove other security solutions from your system we recommend you follow the steps below:
1. Go to Start > in the Search bar type "appwiz.cpl" (for Windows XP select run then type "appwiz.cpl") and hit Enter > wait for the list to be populated > search for the application you wish to remove and right-click on it and select Uninstall.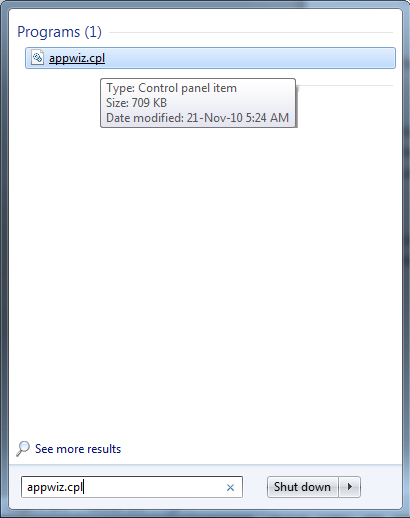 Once the uninstall process has finished and you receive confirmation please reboot the system so all the files can be properly removed.
2. We also recommend you running the uninstall tool for that security solution. You can find a list of uninstall tools for the most common security solutions here.