How to generate and submit a scan log
To troubleshoot malware issues, you will have to generate a System scan log from the affected computer.
In order to perform this, please open the main interface using the Bitdefender icon from your desktop. Under the Antivirus panel you should have the Scan now -> System Scan.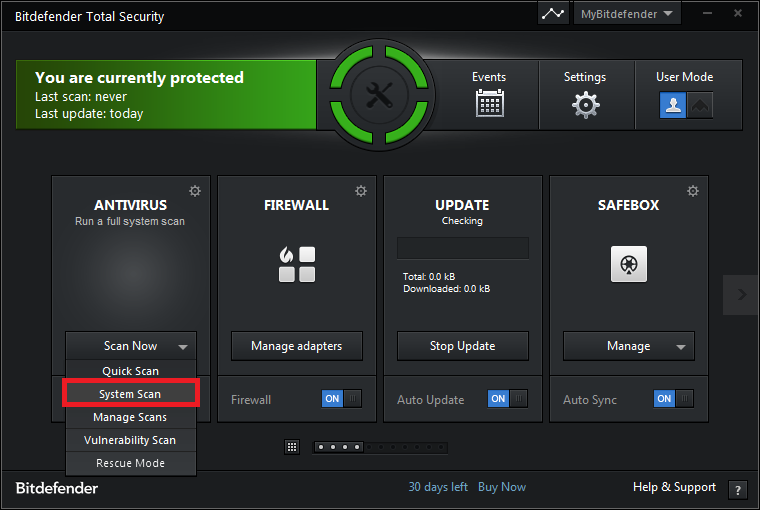 At the end of the scan, a scan log will be generated.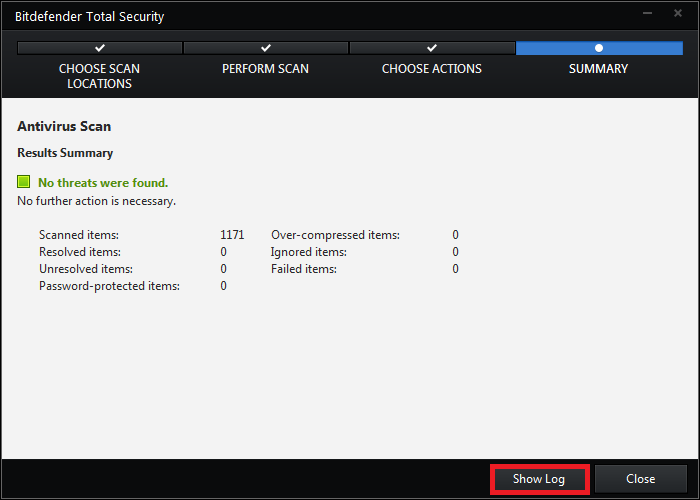 Click on Show Log and when the new window will be opened, click on Save Log.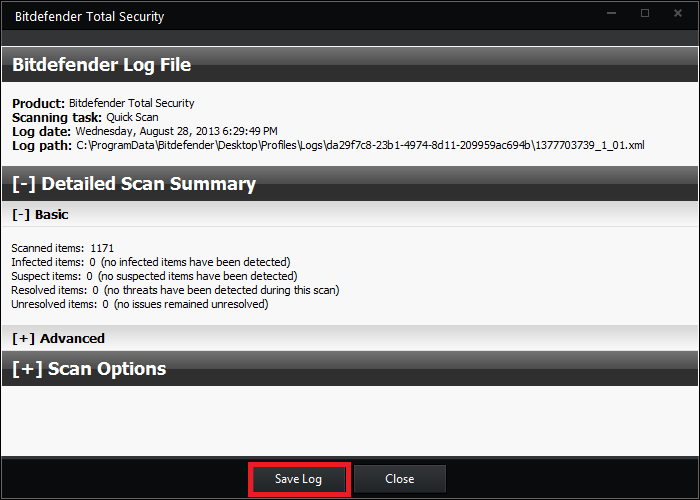 The scan log will be saved by default on your Desktop and will have a name like in this example: 1377703739_1_01.xml
Attach the scan log in the reply to the opened ticket or contact Bitdefender Technical Support using the Contact Form .