How to generate a support log ?
In order for us to be able to investigate any possible issue you might have encountered with our product we will first need a support log; this log can be generated with the help of our standalone Support Tool as described below:
1. Download the Bitdefender Support tool to a location of your choice by accessing the link below:
www.bitdefender.com/diagnostic
2. Double-click on the supporttool_2015.exe file (if you are using Vista, Windows 7, Windows 8 or Windows 8.1 right-click on the supporttool_2015.exe application file and select "Run as Administrator");
3. Check the box to agree with the SupportTool info and click on Next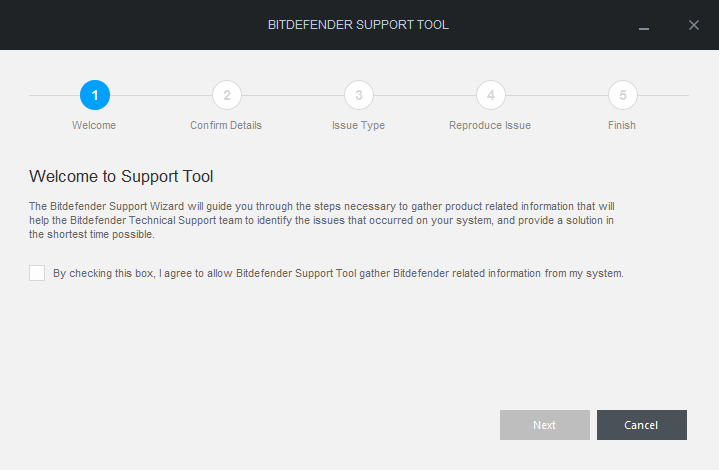 4. Fill in the required information and press the Next button (make sure you use a valid email address and include a detailed description of the issue you are encountering)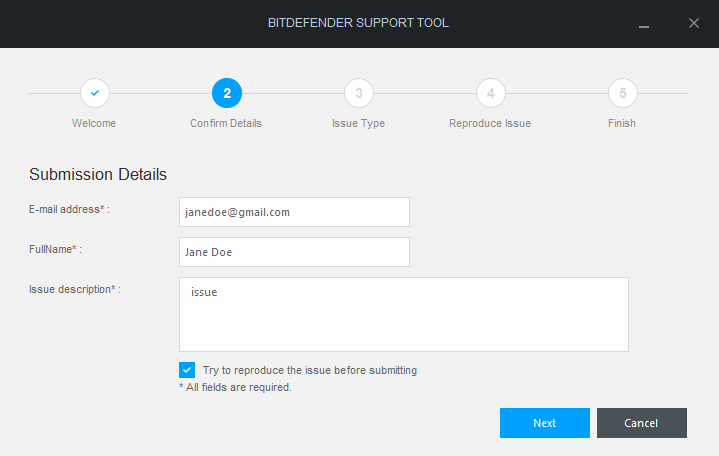 NOTE: If you want to reproduce the issue and enable additional logging (in-depth logs that will allow us to better pinpoint the cause of the issue you are encoutering) you will have to check the Try to reproduce the issue before submiting box. Click on Next and then try to reproduce the issue. Once the issue has been reproduces continue with the support tool
5. Wait for the information gathering process to end; click on Finish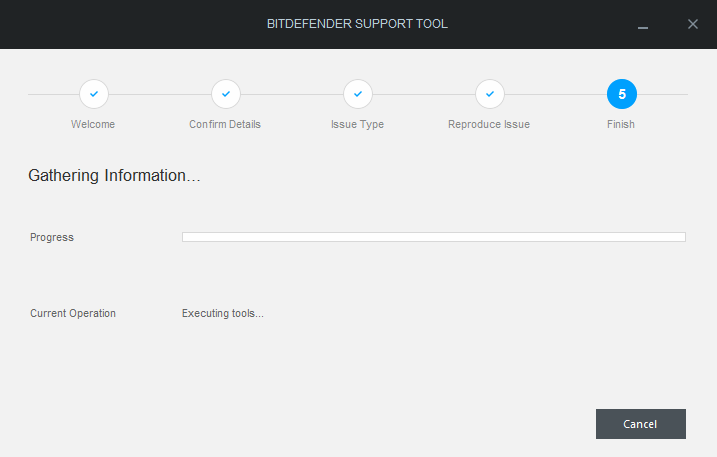 6. A file will be created on your desktop (BDSP_*). Please send us that file via the support ticket you have opened so we can analyze situation.