How to generate a support log
In order for us to be able to investigate any possible issue you might have encountered with our product we will first need a support log; this log can be generated with the help of our standalone Support Tool as described below:
Save and extract the Bitdefender Support tool to a location of your choice by accessing the link below:
www.bitdefender.com/diagnostic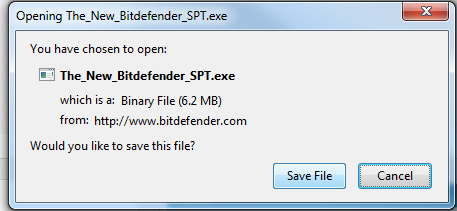 Double-click on the

The_New_Bitdefender_SPT.exe

file (if you are using Vista or Windows 7, right-click on the

The_New_Bitdefender_SPT.exe

application file and select "Run as Administrator");
Fill in the required information and press the "Next" button (make sure you use a valid email address and include a detailed description of the issue you are encountering);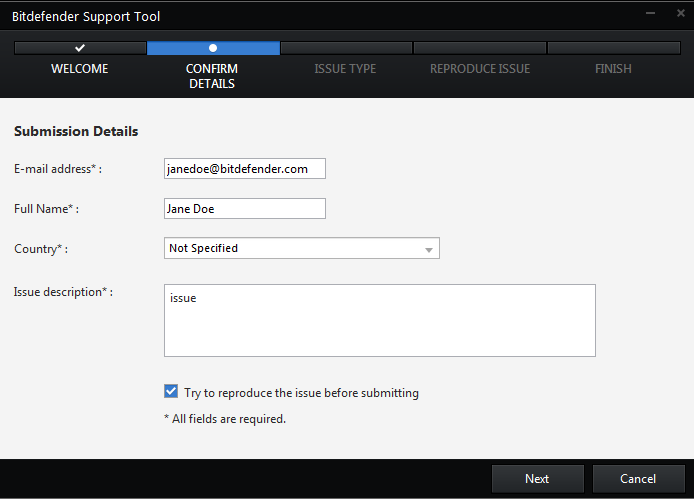 NOTE!

If you want to reproduce the issue and enable additional logging you will have to restart the computer and then use the Support Tool again after reproducing the issue to complete the data gathering;
Select the type of issue you have experienced; if the issue is not on the list, you can select the Other issue category.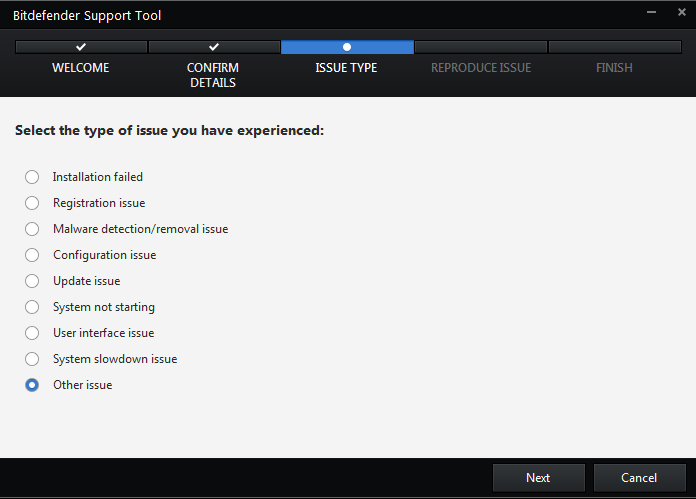 Wait for the information gathering process to finish.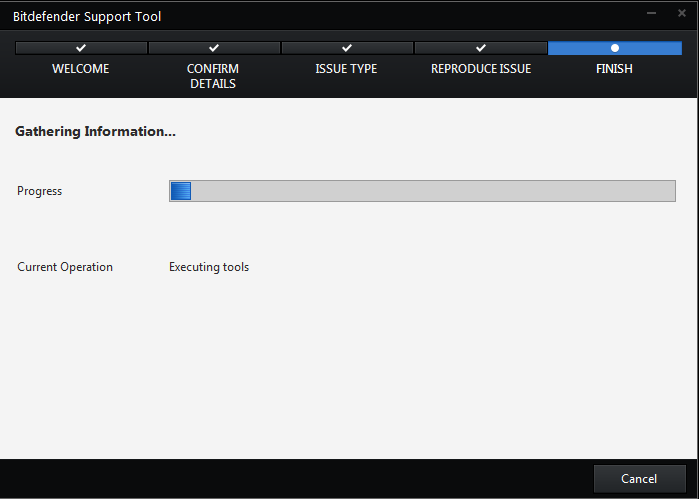 A file will be created on your desktop (BDSP_*); send it to us in reply to this email.