What to do when encountering a technical issue? (How to generate a support tool log on Windows 7 and above)
In very rare cases, you might encounter situations when Bitdefender doesn't run perfectly flawless. In order to troubleshoot and solve any issues that may appear with Bitdefender on your system (running Windows 7 or above), when submitting a request to the Customer Care Department, please provide us with the following:
a summary of the issue you are encountering;

if applicable, a screenshot displaying the error you are receiving (

How to create a screenshot

);

a support tool log.
How to generate a support tool log:
1. Download the Bitdefender Support tool to a location of your choice by accessing the link below:
www.bitdefender.com/diagnostic
2. Right-click on the supporttool.exe application file and select Run as Administrator.
3. Check the box to agree with the Support Tool info and click on Next.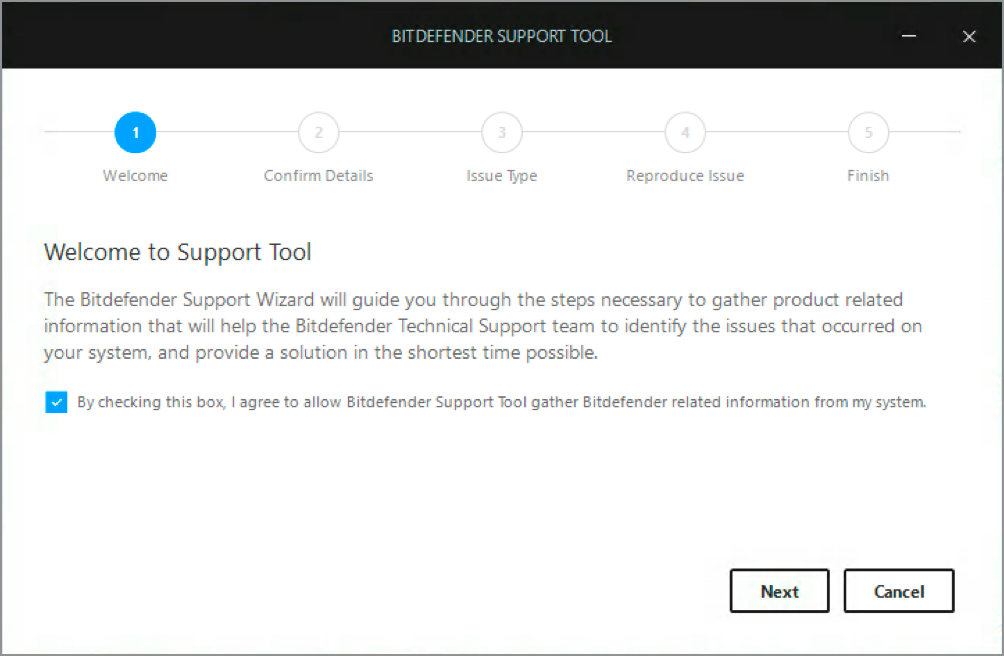 4. In the next page insert your name, email address and issue description.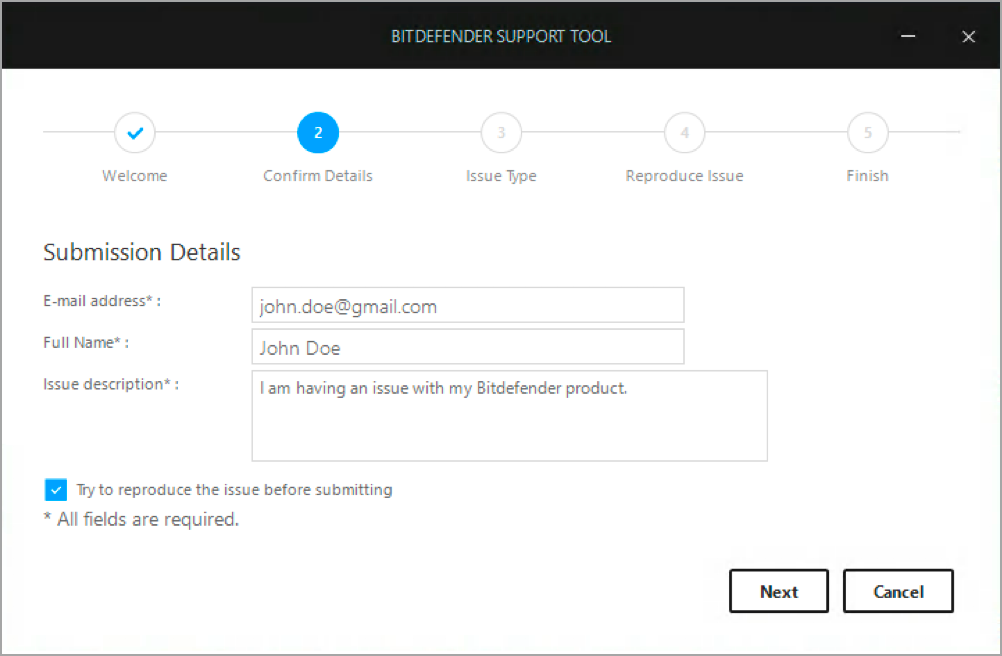 NOTE: If you want to reproduce the issue and enable additional logging (in-depth logs that will allow us to better pinpoint the cause of the issue you are encoutering) you will have to check the Try to reproduce the issue before submiting box. Click on Next and then try to reproduce the issue. Once the issue has been reproduces continue with the support tool.
5. Select the category issue, reproduce it and then wait for the information gathering process to end. Afterwards click on Finish.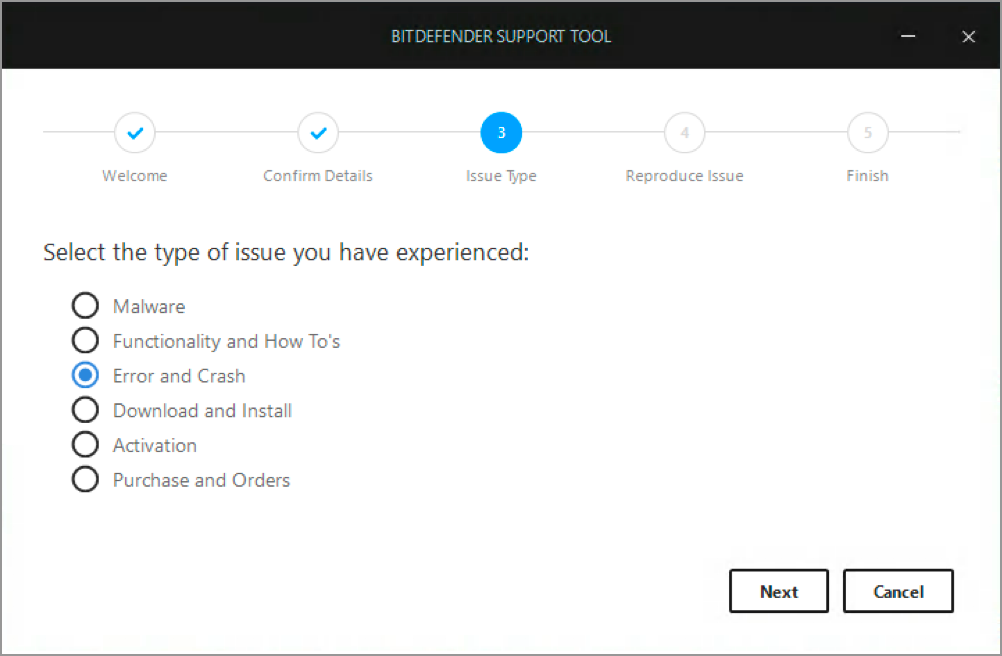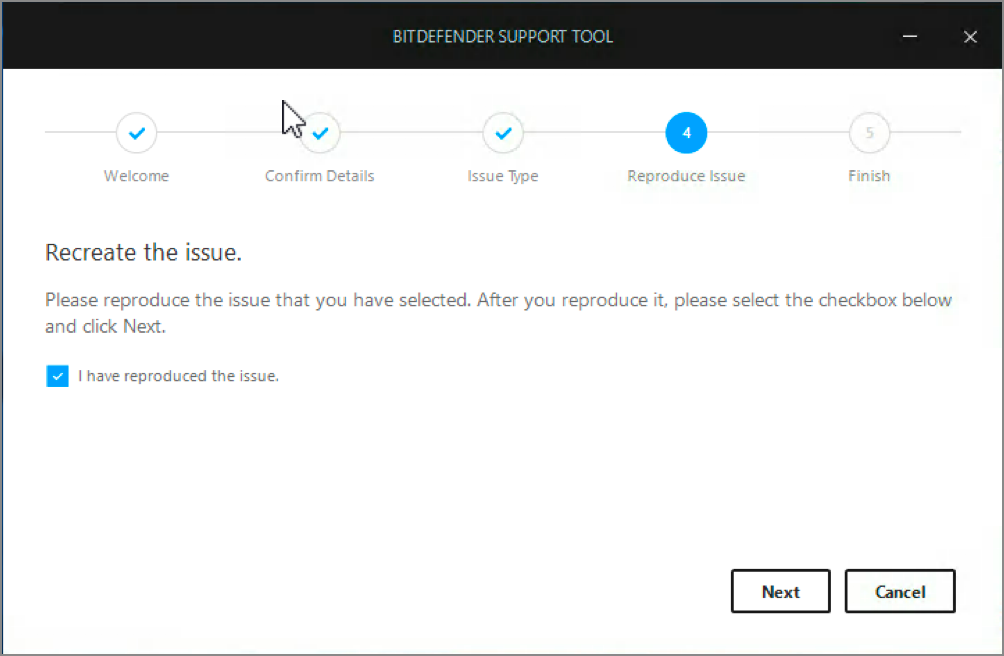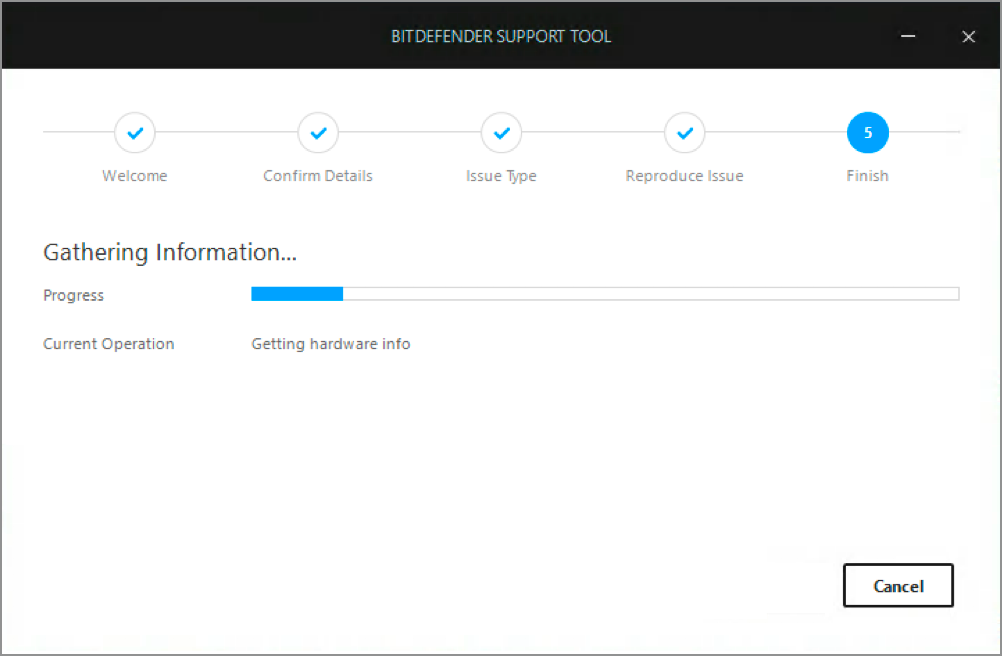 6. A file will be created on your desktop (BDSP_*). Please send us that file via the support ticket you have opened so we can analyze the situation.
Can't find a solution for your problem?
Open an email ticket
and we will answer the question or concern in the shortest time possible.