How do I protect my Facebook account using Bitdefender 2015 Safego?
Safego is a Facebook application developed by Bitdefender to keep your social networking account safe.
Its role is to scan the links you receive from your Facebook friends and monitor your account privacy settings.
1. Open the Bitdefender main interface by double-clicking on the Bitdefender shortcut on your desktop, or by right-clicking on the small "B" icon from your system tray and afterwards clicking on Show.
2. Click the Tools panel.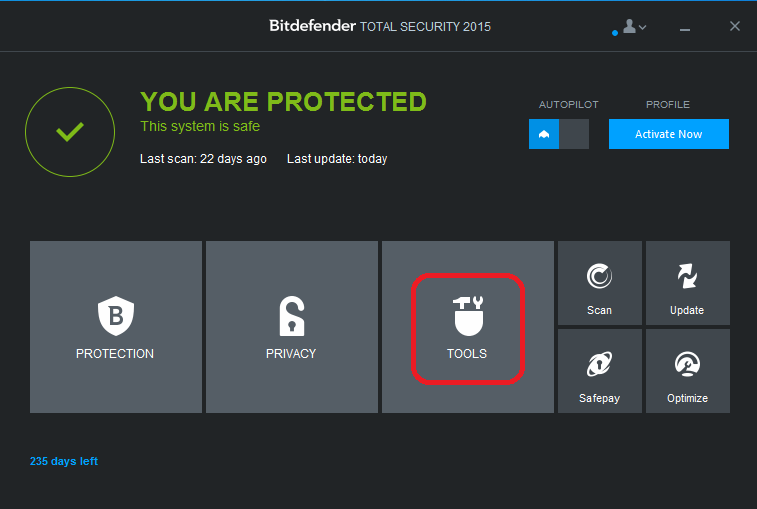 3. . Under SAFEGO, click on Activate for Facebook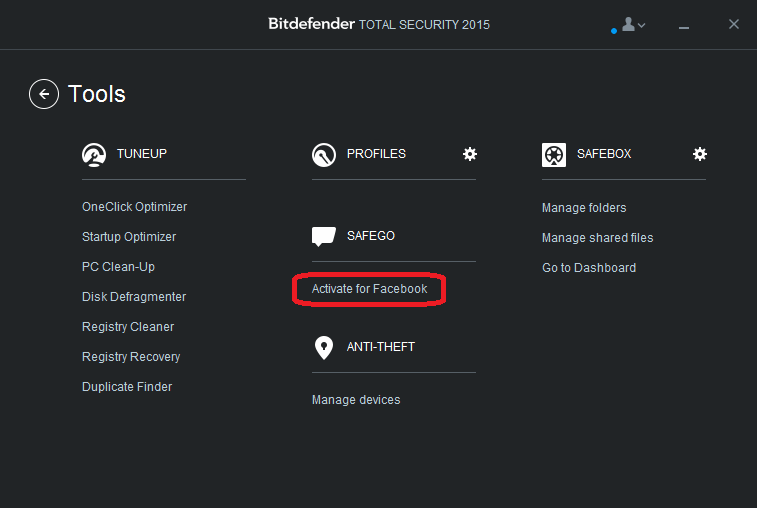 4. Log in to your Facebook account.
You will be prompted to accept Safego to receive information from your profile; click on OK. The next prompt will ask you if you want to allow Safego to post on your behalf on Facebook, you can either click on OK or Skip.
5. You will be redirected to the MyBitdefender Dashboard, to the Safego section where you can check your Facebook account's safety.