Password protected items
In these cases, Bitdefender is simply notifying you that it has discovered items that are either password-protected or are protected by some proprietary form of encryption. This makes it impossible for the content of the files to be scanned
Please note that this is a notification only; the contents of the files detected as password-protected are secured by the password-protection/encryption (and it's very unlikely to be infected); should this content be extracted, Bitdefender's real-time scanner would automatically scan them to keep your computer protected.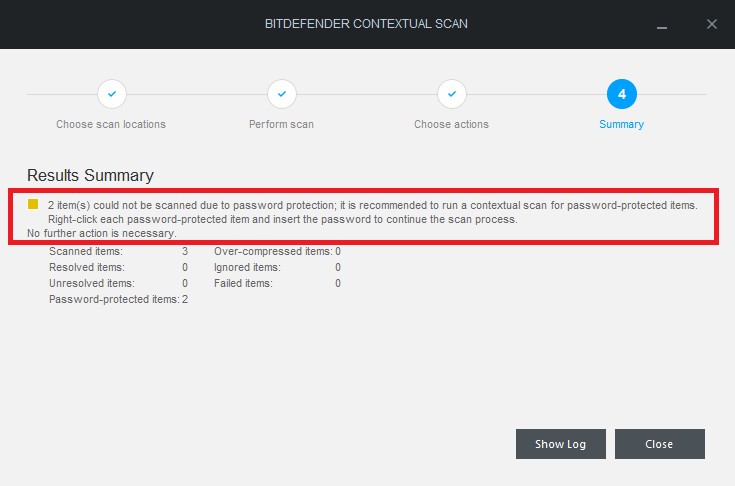 In order to scan these files with Bitdefender, you will need to unlock these archives/files with the password that was used to protect them, or otherwise decrypt them using Windows Explorer, or another proprietary decryption method.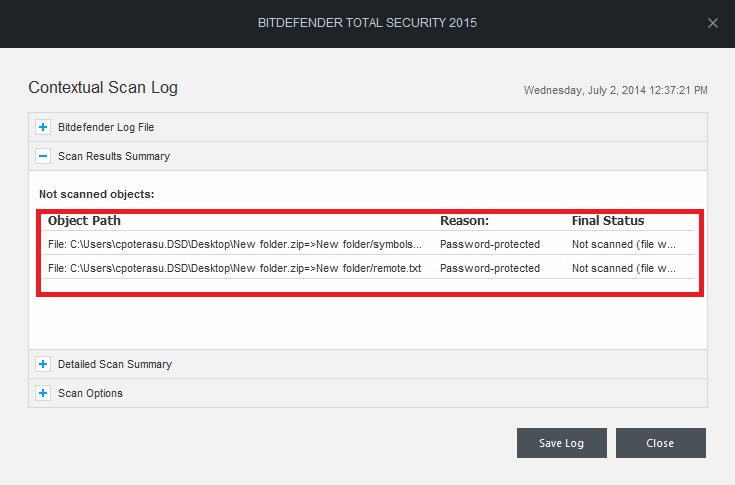 NOTE: Regardless of this notification, Bitdefender's real time protection will still block access to any infected file that may attempt to run on your computer and take the necessary actions to disinfect/quarantine the file.