Bitdefender
Bitdefender Management Server
Product help and information wiki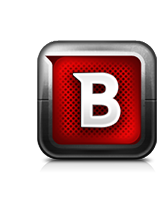 Bitdefender Client Security is an easy to use business security and management solution, which delivers superior proactive protection from viruses, spyware, rootkits, spam, phishing ...
Read more
---
This situation is caused because either the malware was cleaned from the local computer or because a remote computer tried to infect the local machine. As a result, the file sharing ...
Read more
---
If you have Bitdefender Management Server installed on your network, you can use the Bitdefender Deployment Tool to send the patch to the affected stations in the network. To follow ...
Read more
---
1. Make sure the operating system is updated. To check for the latest Windows updates and patches please use the link below:http://update.microsoft.com/windowsupdate/v6/default.aspx?ln=en-us 2. ...
Read more
---
If your PC appears to be infected but Bitdefender does not detect any malware, please complete the Customer Care Online Form. Be sure to provide us with the following information, ...
Read more
---