What is a PUA / PUP software?
A PUA / PUP (potentially unwanted application / potentially unwanted program) is a software that may be unwanted on the PC and sometimes comes bundled with freeware software. You can use the software at no additional costs but it will display pop-ups or install a toolbar in the default browser changing the homepage or the search engine. Some of them will also run several processes in the background, slowing down the PC or will display numerous ads. These programs can be installed without your consent (also called adware) or will be included by default in the express installation kit (ad-supported). In order to avoid installing such PUA / PUP, you have to always install the main software by choosing the advanced/custom options.
For security reasons, our product will detect such software, will warn you about its presence on the system, allowing you to take the action you want with that application. Bitdefender will detect the file and it will generate a separate event in the main interface as shown in the image below: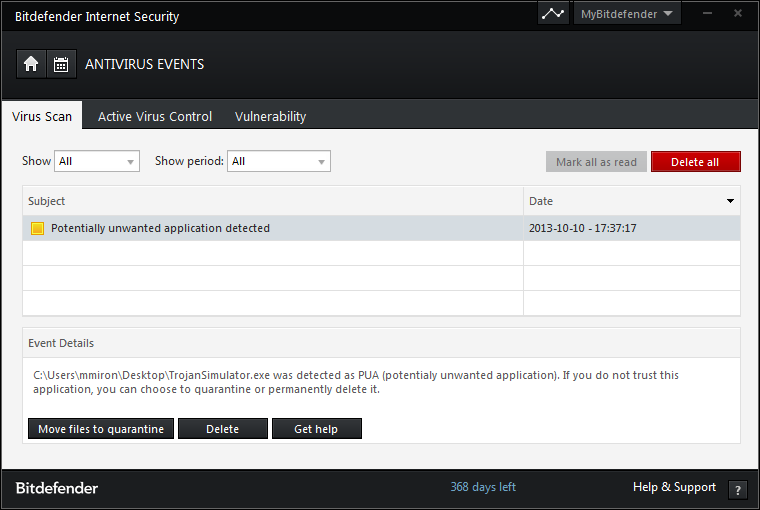 Also, some of these programs are legitimate but their actions on the system should be stopped if they are performed without the user's explicit consent. For instance, commercial keyloggers are legitimate applications installed by the employer to monitor the activity on the employees' workstations.
In such case, an Exclusion ( http://www.bitdefender.com/support/how-to-add-exceptions-1163.html ) has to be made and Bitdefender will automatically skip these files / folders.
If you are not sure whether or not the software is legitimate, you can submit a scan log .
The detection will be analyzed by our Virus Analysts to determine if it is a low risk application or specific actions need to be taken in order to remove the threat from your PC.
To recover or delete the original file, use the appropriate button provided in the Events section.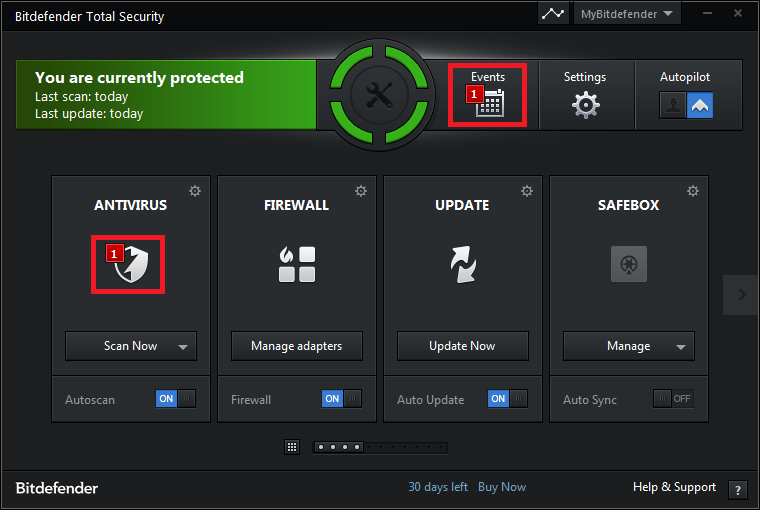 Can't find a solution for your problem?
Open an email ticket
and we will answer the question or concern in the shortest time possible.